Shocking Video Shows Josh Duggar's First Moments In Jail After Child Porn Arrest
Shocking new footage surfaced showing Josh Duggar's first moments in jail following his arrest.
Article continues below advertisement
As RadarOnline.com reported, the disgraced 19 And Counting star was arrested days ago on charges of receiving and possessing child pornography. In brand-new video, Duggar is seen entering the jail and being processed for booking.
In the first look of Duggar from inside the Washington County sheriff's office, the disgraced TLC star is seen in handcuffs on Thursday. Wearing baggy jeans and a white long-sleeved shirt, police opted to cuff his hands in front of his body instead of behind.
Article continues below advertisement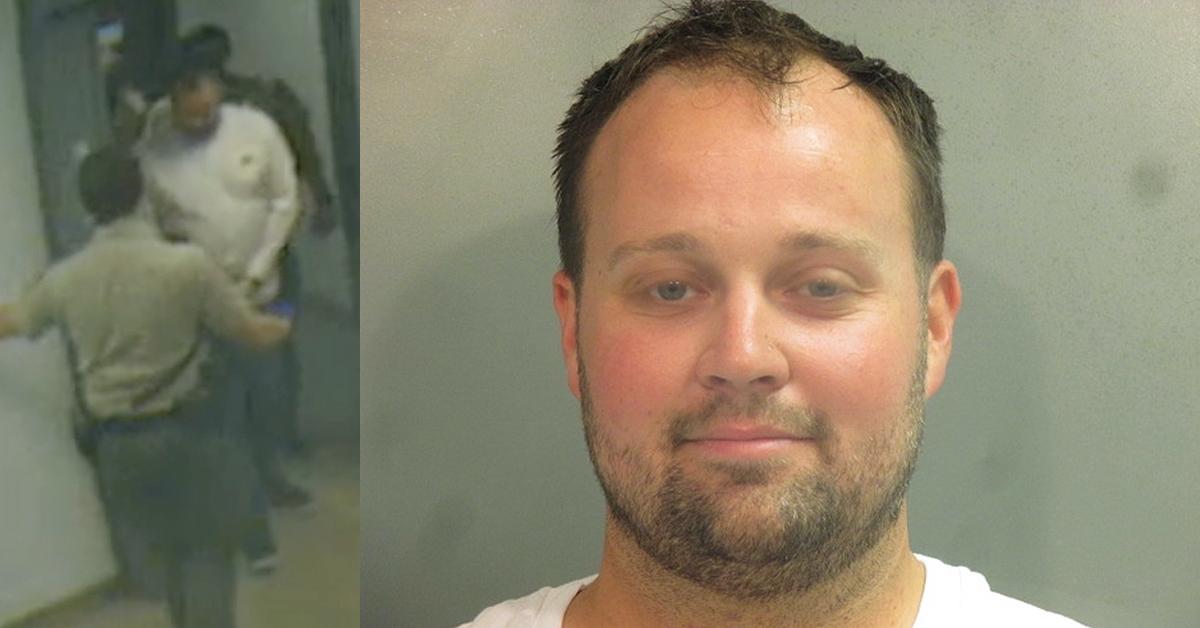 The video shows multiple cops leading Duggar into the jail for booking. Once inside, they remove the 33-year-old's handcuffs and he's seen patiently waiting for futher instructions while sitting on a bench.
Article continues below advertisement
Duggar pled not guilty to child porn charges on Friday during a virtual hearing. According to court documents obtained by RadarOnline.com, Duggar is being accused of downloading child sexual abuse material with some showing children under the age of 12.
He was allegedly in possession of such material in May 2019.
Article continues below advertisement
As RadarOnline.com reported, Duggar is not allowed visitation as he sits in jail where he has been ordered to remain until his detention hearing on May 5. A judge made it clear that if a bond is granted, he will need to "live in a home without minors."
That could be a problem considering Duggar is a dad of six with another one on the way.
Despite the shocking charges against him, his wife Anna Duggar is "standing by" her man and has no plans to pull the plug on their marriage. The duo wed in 2008 and this isn't the first time she's suck by him.
In 2015, Duggar was accused of sexually molesting five young girls -- including four of his sisters and a babysitter -- when he was just 14 years old. He was also accused of raping porn star Danica Dillon, who recently spoke out following his arrest and revealed she wasn't surprised over the allegations.