Exclusive
Jonathan Bennett's 75-Person Wedding May Include 'Mean Girls' Co-Stars, As 'Aaron Samuels' Celebrates Lifelong Friendships On Movie's 17th Anniversary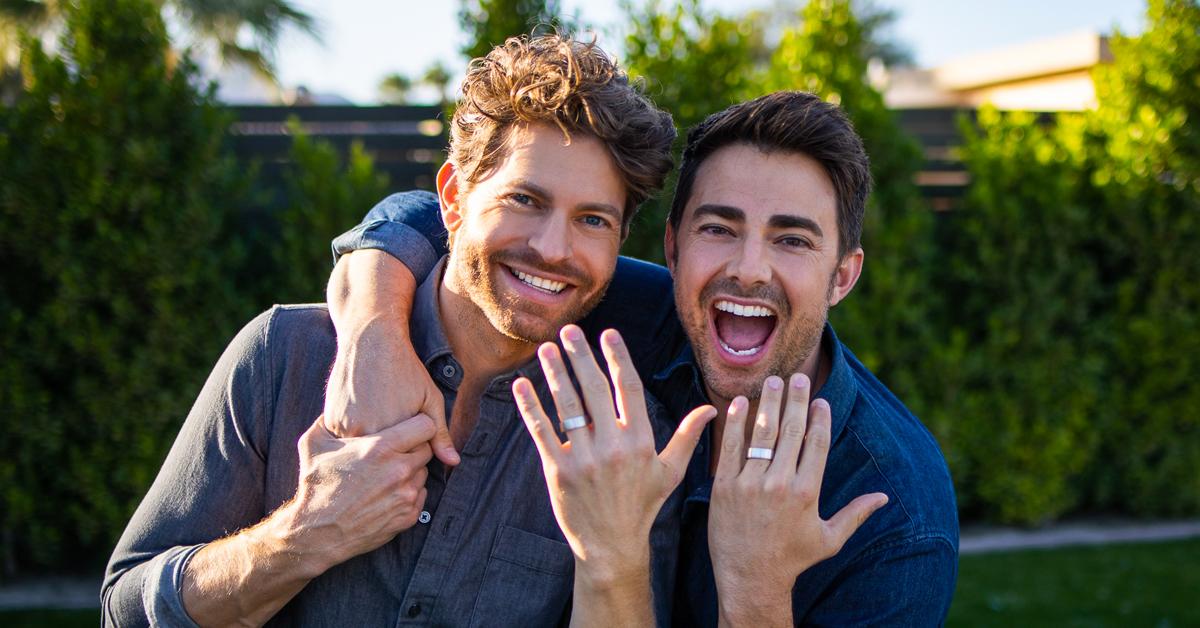 Jonathan Bennett and his fiancé, Jaymes Vaughan, recently made history as the first LGBTQ+ couple to grace the cover of The Knot, and they're hoping the rest of their engagement, wedding and marriage continue to break barriers.
Article continues below advertisement
After the story came out, however, many publications (RadarOnline.com included) decided that the most newsworthy part of their joint interview was the sad fact that they were rejected by their initial wedding venue (Le Blanc Spa Resort in Los Cabos, Mexico) for being "two men"…in 2021…trying to have their love acknowledged legally and publicly.
In subsequently speaking with RadarOnline.com about their big day, the duo made sure to let us know why that bothered them so much.
Article continues below advertisement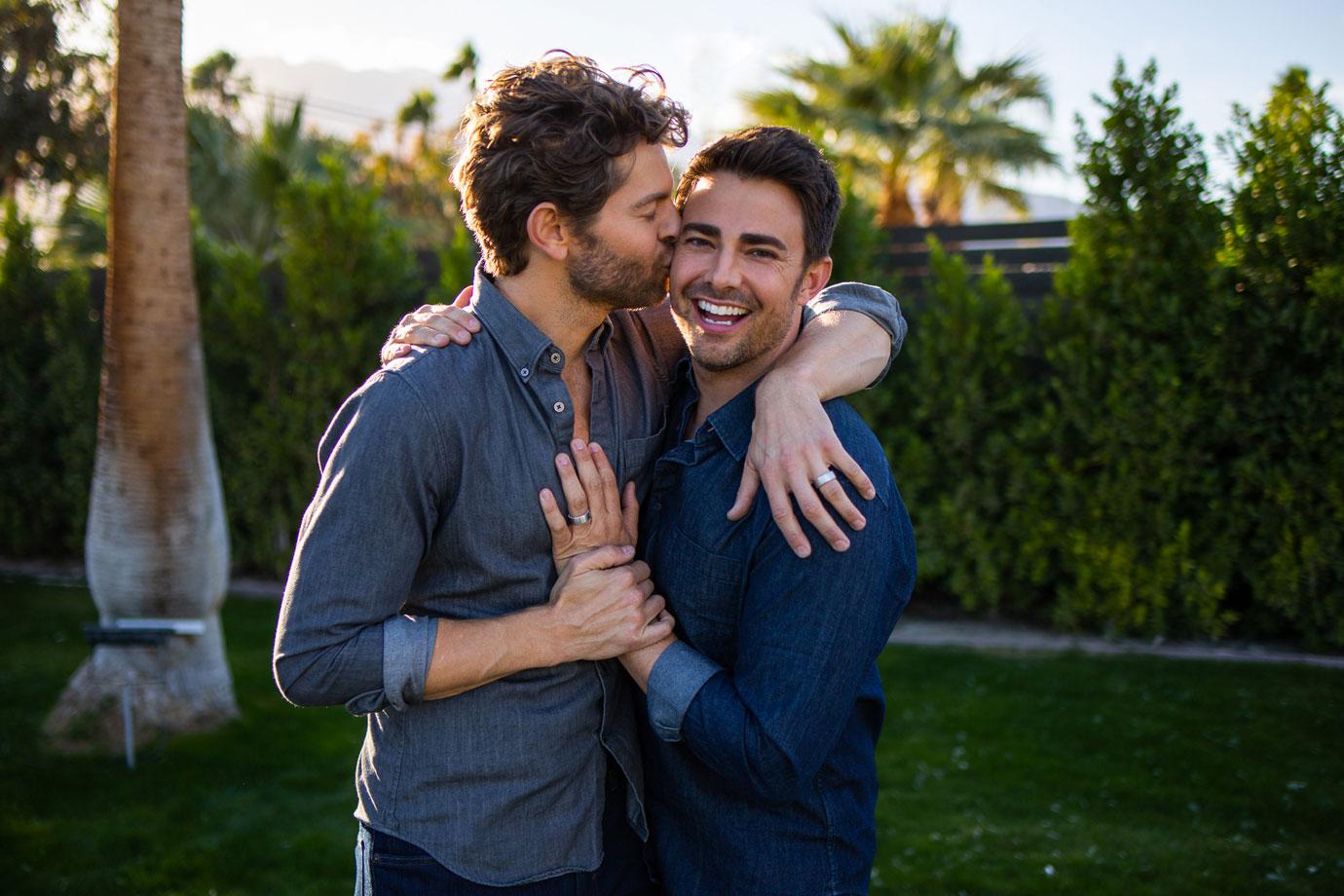 "The story for us isn't about those who still find a way to hold hate in their hearts," Bennett told us. "Instead, it's about those who are advocates for love and for our community, because there are so many of them, and thankfully, the list is only growing."
Article continues below advertisement
Vaughan added, "That's why after that experience, we decided to start our own 'safe and celebrated campaign,' to shine a spotlight on the wedding vendors, retailers, etc. where it's not only safe for our community to work with them, but we are also celebrated there. Because that's how your entire engagement to wedding experience should be, right?"
RIGHT.
"That way," he went on, "when other LGBTQ+ couples are planning their big day, they know where to go to keep the experience only positive, as it should be."
Article continues below advertisement
The pair eventually decided on the UNICO Hotel in Puerto Juarez, Mexico, because "they have shown us that we're welcome there."
We love to hear it. Now let's get to the fun stuff! Though the wedding isn't until "spring of next year," Jonathan and Jaymes do have some things checked off their list.
Article continues below advertisement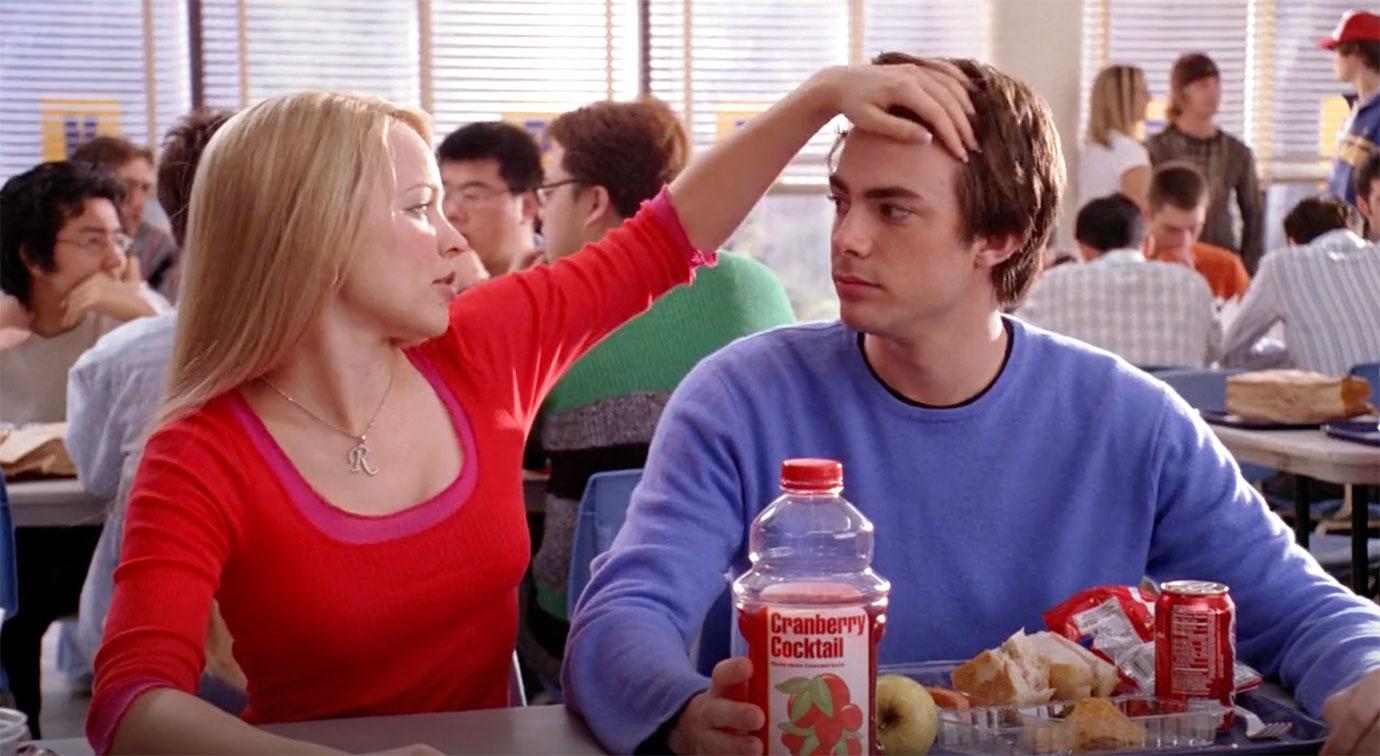 "Right now, we just know there will be white roses. A lot of white roses," Jonathan said confidently, as Jaymes noted that they were "Jonathan's mom's favorite, so it's very important to us that her presence is felt there."
Article continues below advertisement
"As far as the rest, we are taking our time," Jaymes said. "Planning a wedding is fun, and you only get to do it once, so we are making sure we enjoy every step of the creation process and not rushing it."
Though they're alike in a plethora of ways – enough to want to spend the rest of their lives together – the guys had very different ideas of what they wanted their big day to look like. Jonathan envisioned something along the lines of The Greatest Showman, while Jaymes dreamt of an enchanted forest. Somehow, they managed to compromise.
Article continues below advertisement
"We decided to keep it simple and classic," Bennett told us. "UNICO has a lot of different venue options for weddings, but we've fallen for a spot that's just up from the water. It's perfectly equal parts jungle and equal parts ocean."
But not-so-secretly, Jaymes feels like he ended up getting his way.
Article continues below advertisement
"We both love the ocean, and the location actually leans a little more towards my dream I had always had of something more woodsy. So I feel like I'm winning here," he boasted. "Then, when we get to the reception, Jonathan gets to have more free rein with some of his – um – ideas."
Now that we know what the wedding will look like, we want to know how many guests will get to experience it!
"I want 100," Jonathan said.
"I want 50," Jaymes retorted.
"So, 75," they agreed with a laugh.
Article continues below advertisement
"We want to keep it intimate so our families and friends really get a chance to bond," Bennett said, as Vaughan elaborated, "That's why we chose to get married at an all-inclusive resort. So the most special loved ones in our lives can take a break from their everyday [lives] and just spend time getting to know each other."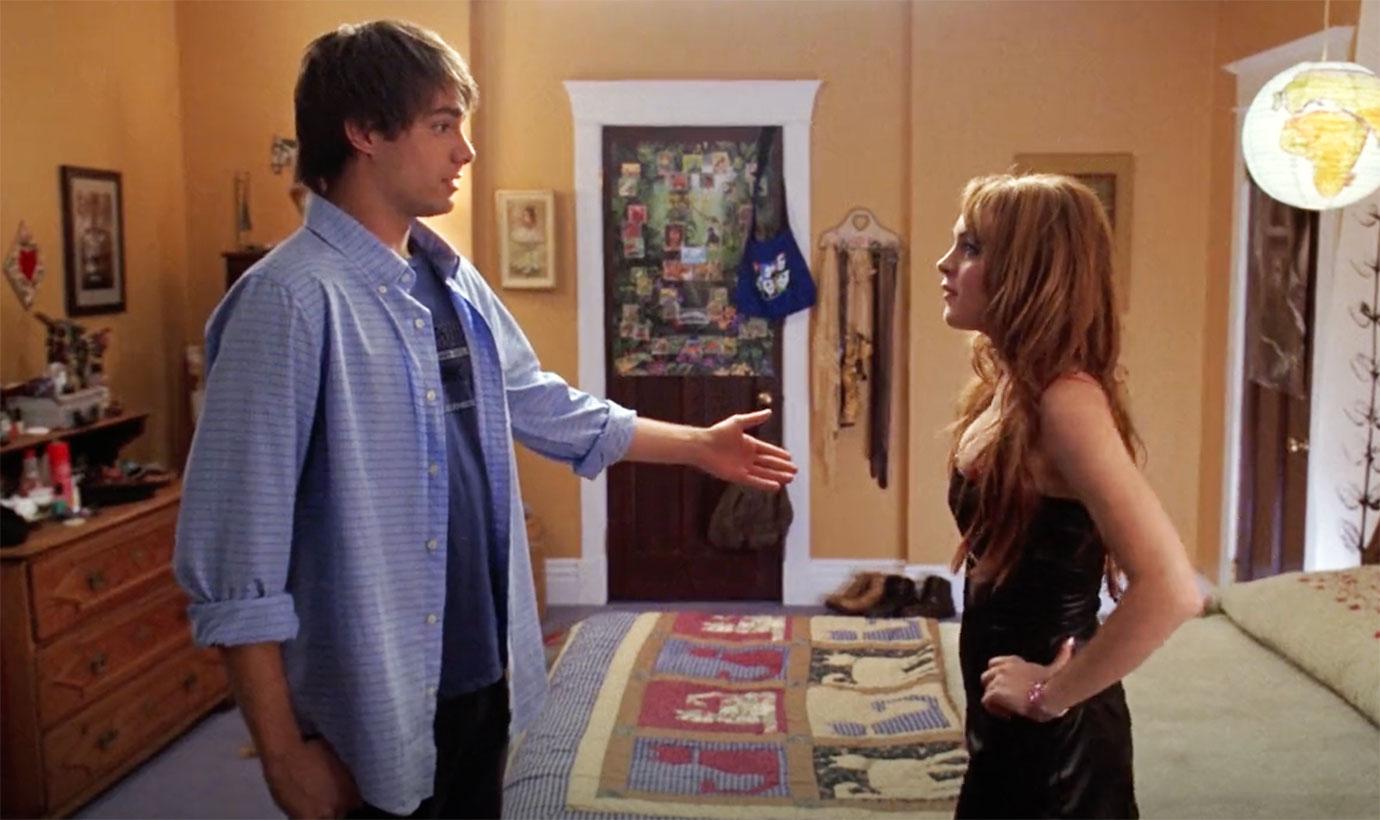 Article continues below advertisement
Due to geography and all the hurdles brought upon by the pandemic, Jonathan said their families "have never met."
"So it's very important to us that they get that time together before the wedding," he said. "Because once we say 'I do,' they are now each other's family, too."
Article continues below advertisement
As we were putting the finishing touches on this story, we realized it was the 17th anniversary of the day Mean Girls hit theaters.
Coincidence? Probably. But we ran with it.
Article continues below advertisement
We couldn't help but notice that Jonathan – who played Aaron Samuels in the cult classic – gave a special shoutout to Amanda Seyfried (Karen Smith) and Lacey Chabert (Gretchen Wieners), writing on Instagram, "17 years ago today a little movie premiered in theaters and I made friends that would last a lifetime. I'm a very lucky man. #grool #meangirls #sofetch #fetch #aaronsamuels."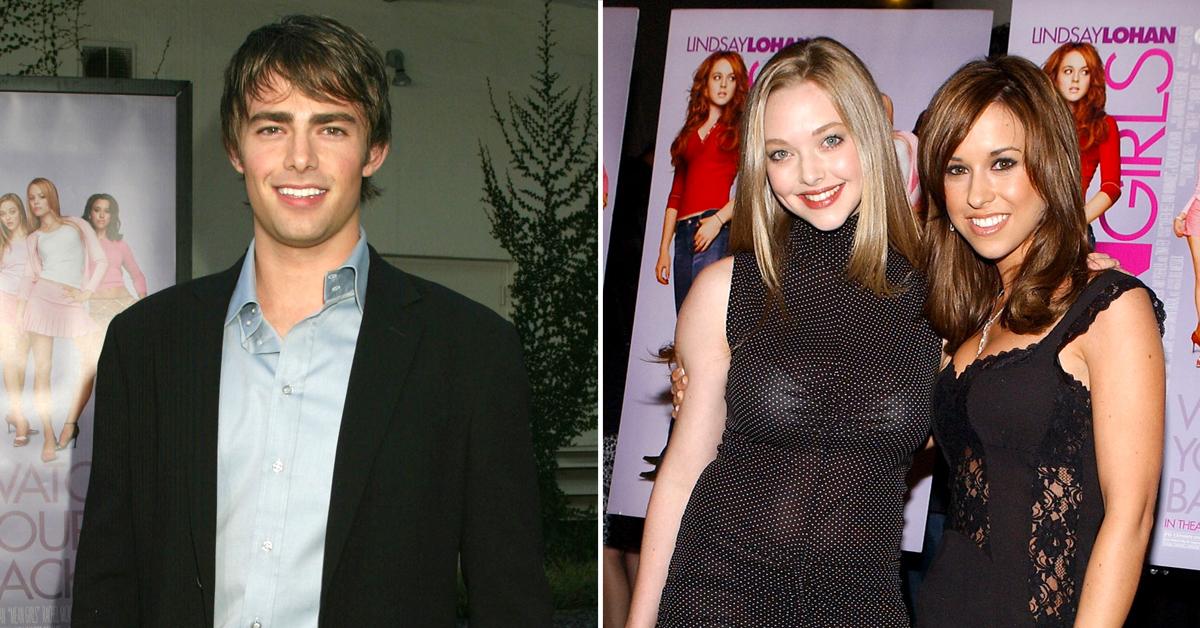 Article continues below advertisement
We just about died. Were Karen and Gretchen shoe-ins for the wedding? Who else from one of the most iconic films of the early 2000s would be in attendance?!
The pair's publicist could sense our unwavering desperation to know whether any of Jonathan's Mean Girls co-stars would be invited to the Mexican nuptials, likely because subtlety was entirely disregarded when we sent our follow-up email.
Article continues below advertisement
"They're not using their nuptials as an excuse for a Mean Girls reunion," their rep told us. "Doesn't mean they won't make the cut, but [it's] more about their union versus a reunion, if that makes sense?"
Ugh, it does, but our sickly obsessed souls will not rest until we know for sure.