Johnny Depp Laughs When Amber Heard's Sister Testifies That Devices 'Always Got Smashed' During Explosive Fights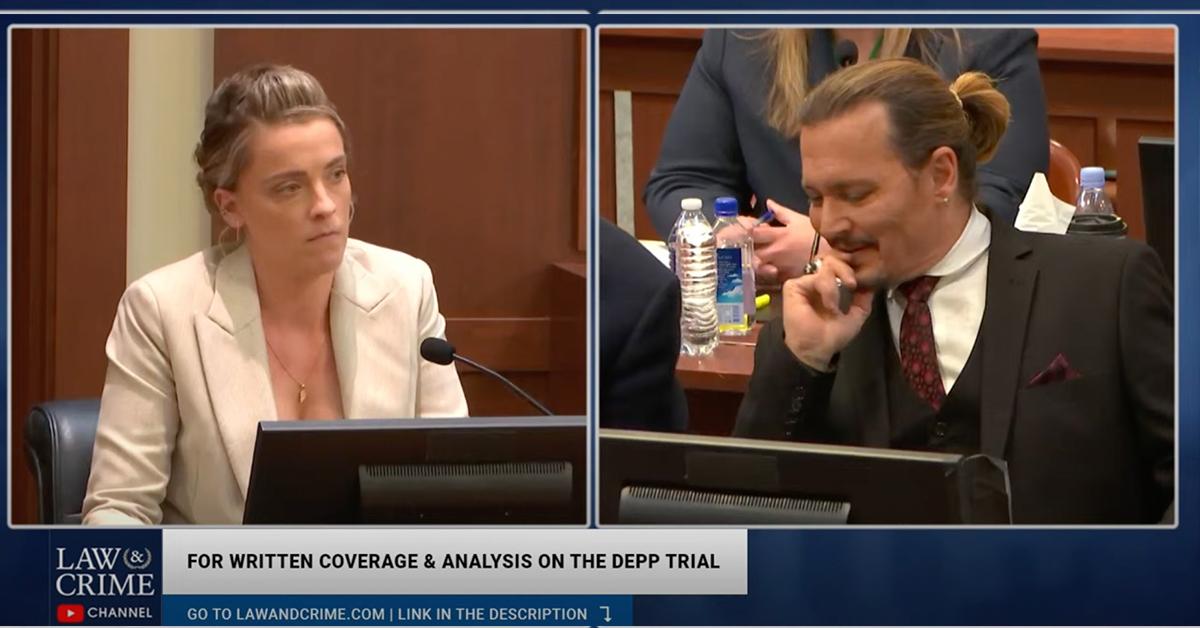 Johnny Depp seemed to find Amber Heard's sister amusing when she took the stand in the $100 million defamation trial for the first time on Wednesday. The 58-year-old Pirates of the Caribbean actor didn't hold back while laughing as Whitney Hernandez, who is Heard's older sibling, described the former couple's altercations that she claimed would always end with a device getting smashed.
Article continues below advertisement
Depp's ex-sister-in-law — who lived in one of his penhouses at the Eastern Columbia Building in downtown Los Angeles, was asked an array of questions about fights she claimed she witnessed between the actor and his then-wife.
"Every time they fought or had an argument, a device was going to get smashed," Whitney said with certainty. "She lost a phone, a tablet, a computer — you could almost guarantee that something would get destroyed when they fought."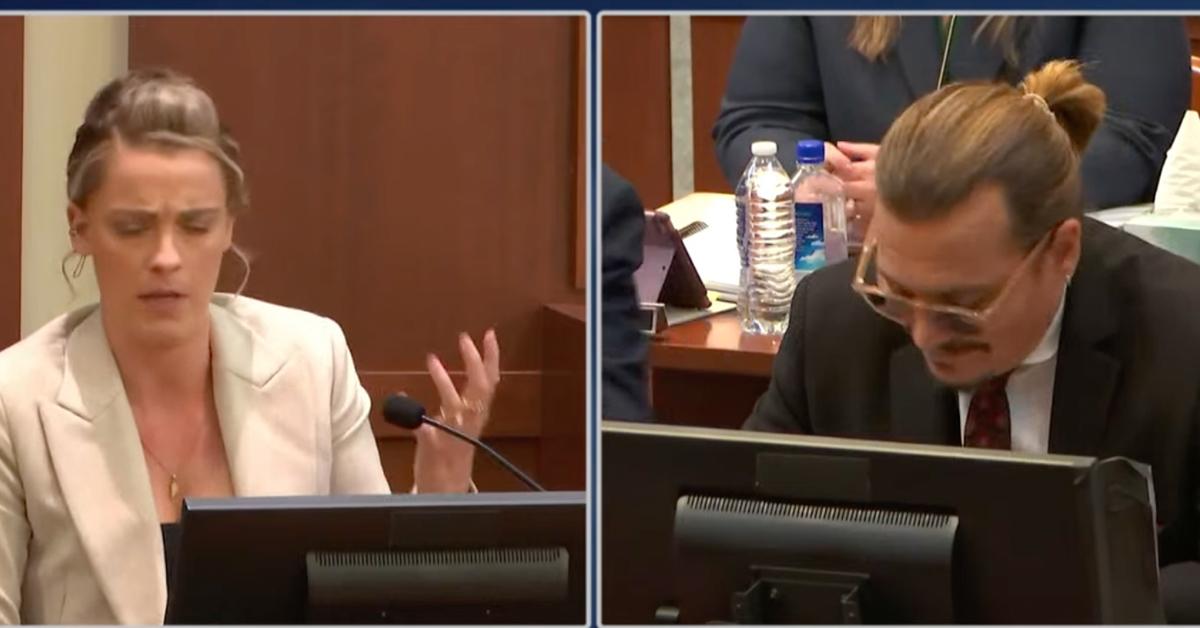 Article continues below advertisement
As she rambled about all of the devices she claimed Heard lost while fighting with Depp, the actor had an interesting reaction.
Turning to his attorney, it appeared his legal counsel whispered something that he found funny.
Letting out several chuckles while Whitney continued her testimony, Depp seemed unbothered with the accusations that Heard's sister was hurling. Whitney claimed that Heard's phone was a source of most fights.
"Very often fights were, at least in part, surrounded by text messages or something that he would find on her phones," she told the jury.
Article continues below advertisement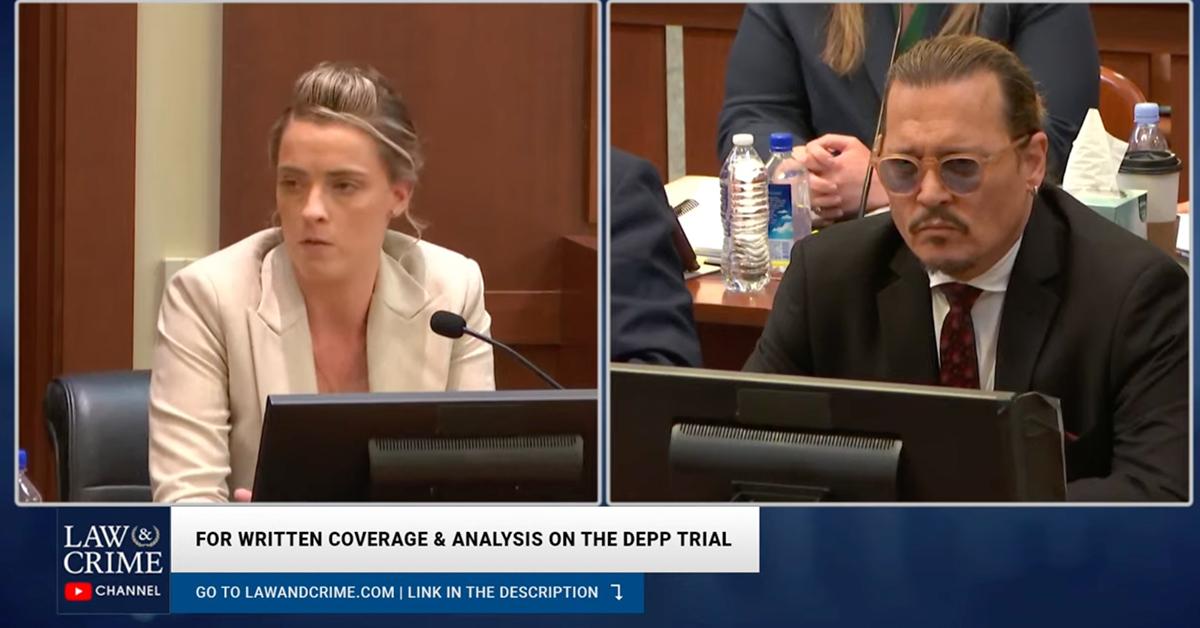 Whitney said it got so bad that Heard "wasn't even allowed to have passwords on her phone," and if she did, it was something Depp memorized.
"There was zero expectation of privacy," Heard's sister claimed in court.
Article continues below advertisement
Interestingly enough, Depp looked at Whitney several times during her testimony — a courtesy he refused to give his ex-wife.
The actor and Heard have been battling it out in court for 18 days over the past several weeks.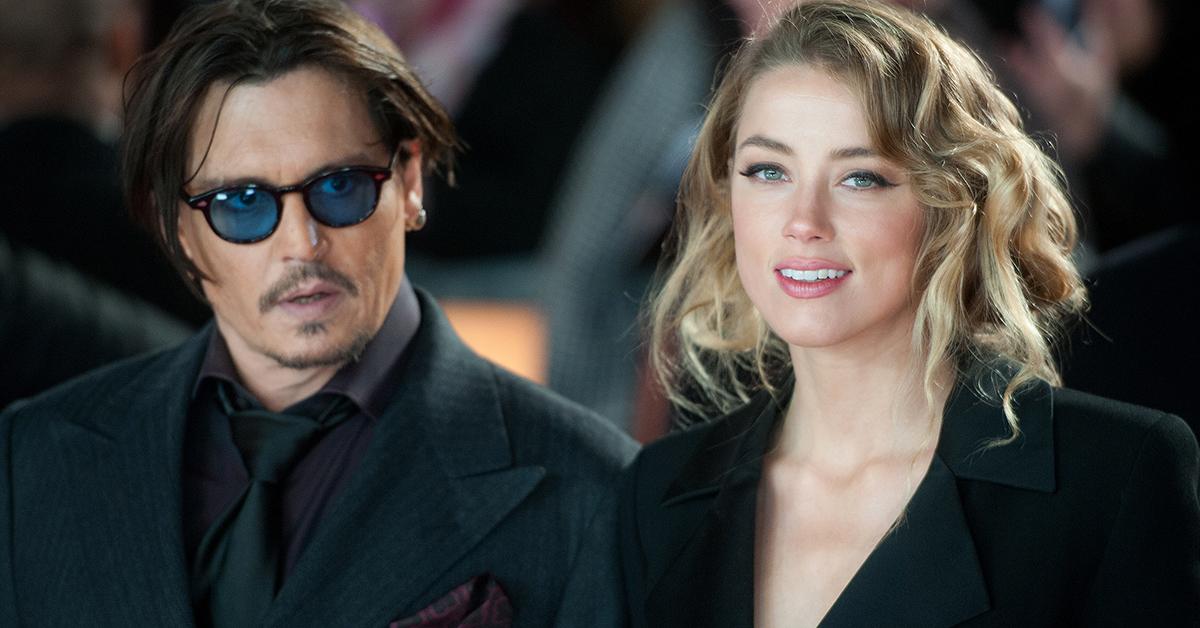 Article continues below advertisement
Depp sued Heard for $50 million over an op-ed she wrote in the Washington Post, claiming to be a domestic abuse survivor. She didn't name him, but he claimed the "false" accusations cost him several movie jobs, including his role as Captain Jack Sparrow in Pirates 6.
Heard countersued her ex for $100 million, alleging he was attempting to tarnish her reputation.