Amber Heard Says Johnny Depp Can't Look In Her Eyes Because 'He's Guilty'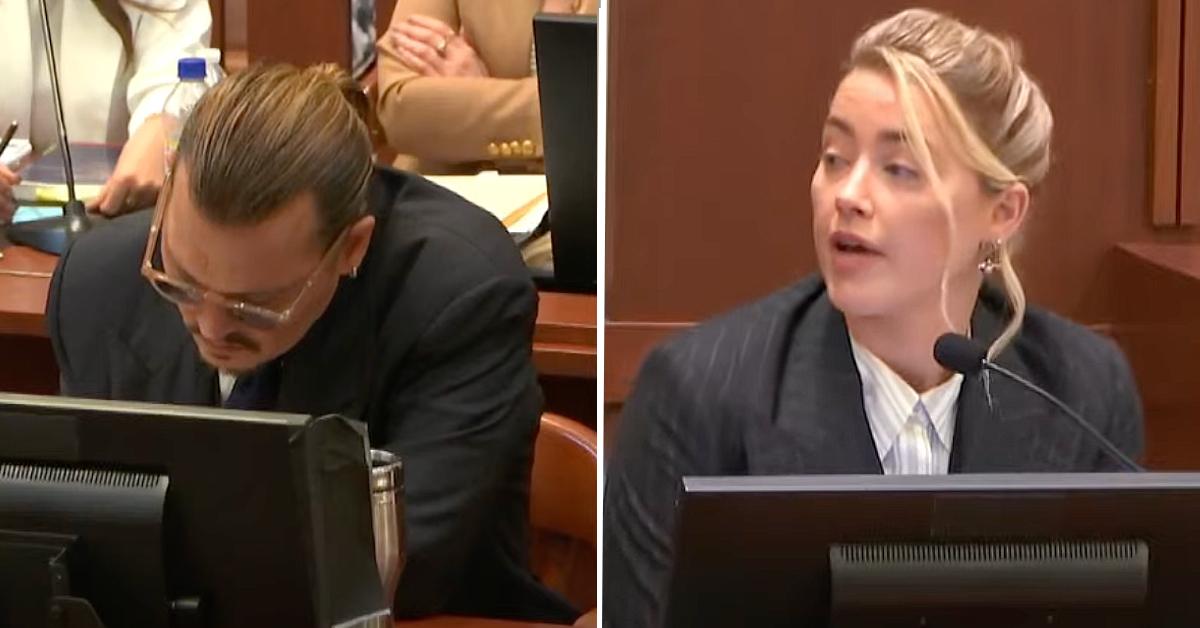 Amber Heard told the jury her ex-husband Johnny Depp can't look in her eyes because he knows what he did.
The 36-year-old actress became overwhelmed with emotions when asked by her lawyer Elaine Bredehoft about Depp not looking at her during the trial.
Article continues below advertisement
During the prior cross-examination, Depp's lawyer asked Heard, "You know exactly why Mr. Depp won't look back at you, don't you?"
"He promised you you would never see his eyes again, is that true?" Vasquez said. The actress replied, "I don't recall if he said that."
Article continues below advertisement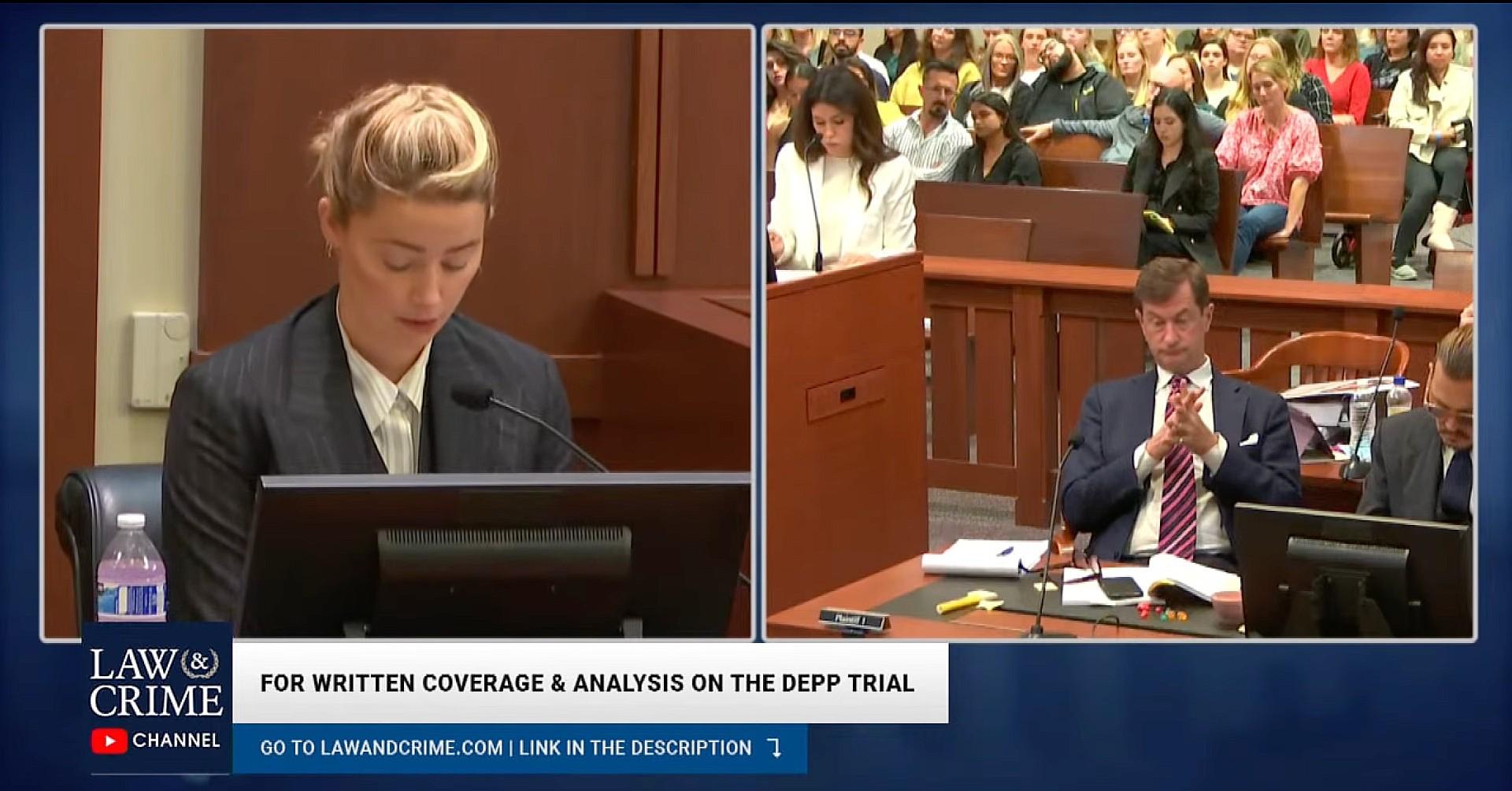 Depp's team claimed the actor told Heard he would never look at her eyes again during a private meeting in 2016 — months after the divorce and restraining order had been filed.
On the stand, Heard's lawyer asked her if Depp had looked at her after making the statement in 2016. She said during mediations attempts her ex did indeed look in her eyes.
Article continues below advertisement
At one meeting, she said he kissed her and they cried together. They had an alleged short exchange where Depp slipped a note in her pocket that said "I'll love you dead or alive" and had his new phone number on it.
Depp was seen shaking his head as Heard talked about the incident. Bredehoft then asked Heard to explain why she believed her ex couldn't look at her.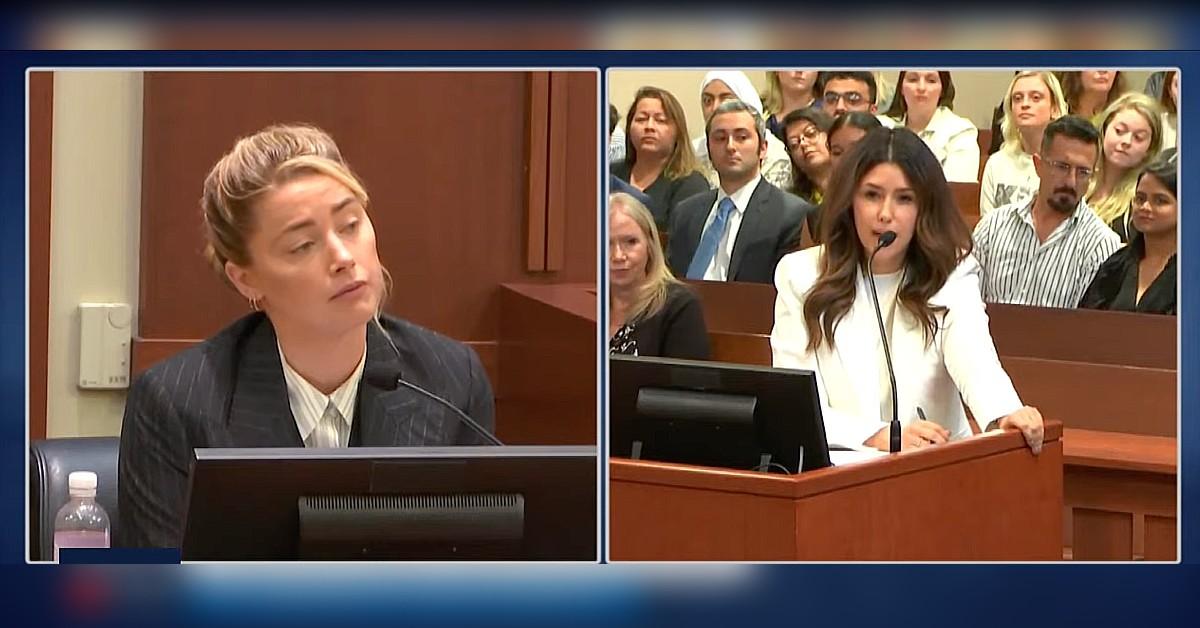 Article continues below advertisement
"Because he's guilty. He knows he's lying. Otherwise, Why can't he look at me? I survived that man and I'm here and I'm able to look at him," he said.
Heard became emotional while testifying.
Earlier, Heard denied accusations of leaking her divorce petition to TMZ. She said her ex-husband was the one with connections to the outlet telling the court his celebrity divorce lawyer Laura Wasser had a relationship with the tabloid. The star also denied leaking photos of her injuries to media outlets.
She also told the court Depp attempted to have her fired from Aquaman.
Article continues below advertisement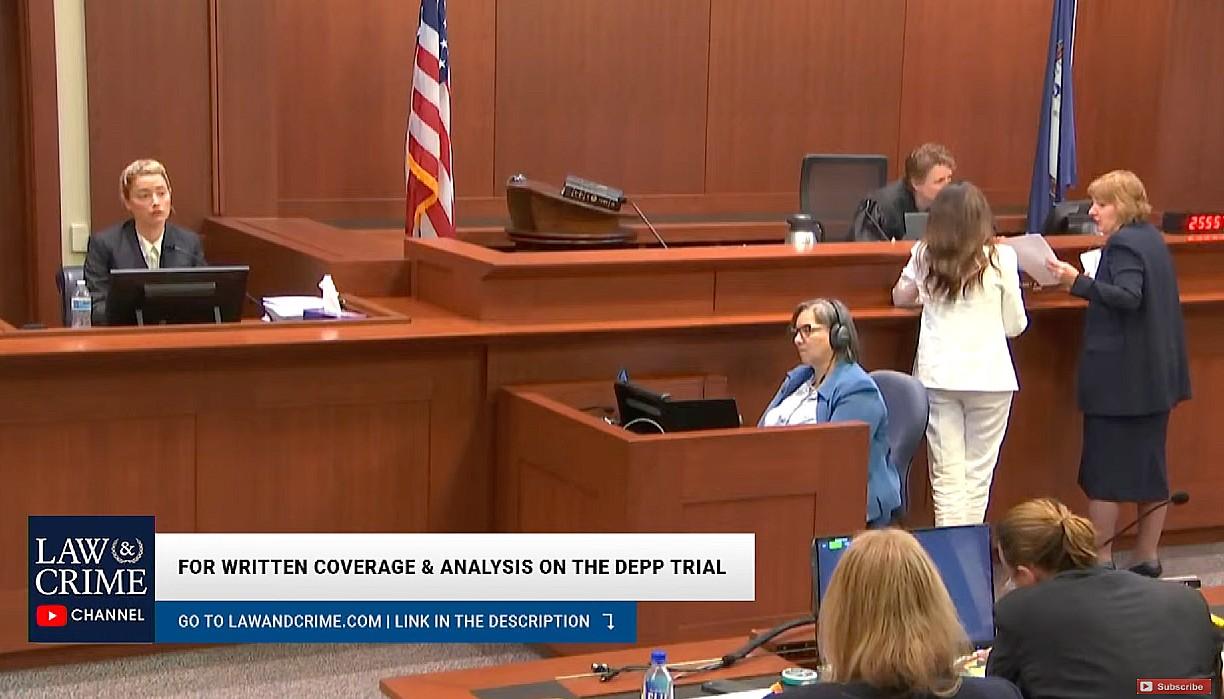 Prior to re-direct, Heard was grilled by Depp's attorney Camille Vasquez. The actress countered claims by her ex-husband's team that she fabricated her allegations of abuse.