Johnny Depp Chuckles After Amber Heard's Bruised Face Is Shown To Jury, Claims Ex-BFF Raquel Pennington Rushed To Her Rescue Following Fight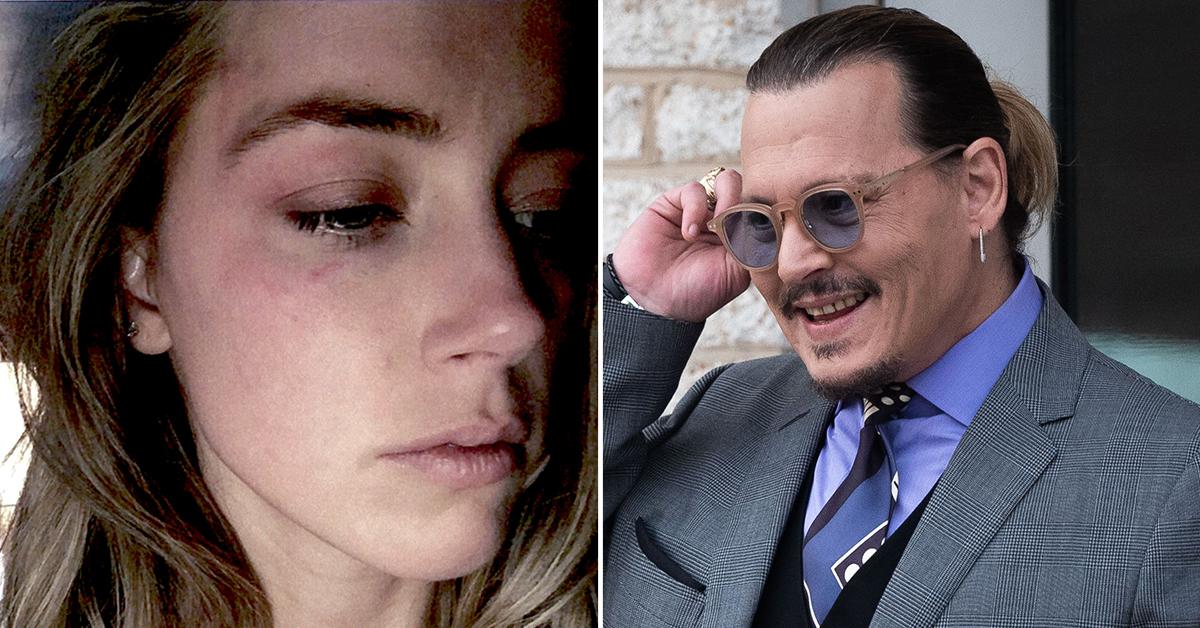 Johnny Depp was caught laughing as his ex-wife described the aftermath of an alleged fight that she claimed left her with a bruised face. Amber Heard addressed the court about an alleged altercation between her and Depp that happened in May 2016.
On Monday, the jury in the $50 million defamation trial was shown photos of Heard's bruised face, which she claimed was a result of Depp hitting her with a phone during the fight.
Article continues below advertisement
Heard stated that the pictures were taken by Heard's ex-best friend, Raquel Pennington, who lived next door at the time and allegedly rushed to the actress' rescue.
The Aquaman actress told the jury that things got out of hand when she agreed to see Depp after his mom died.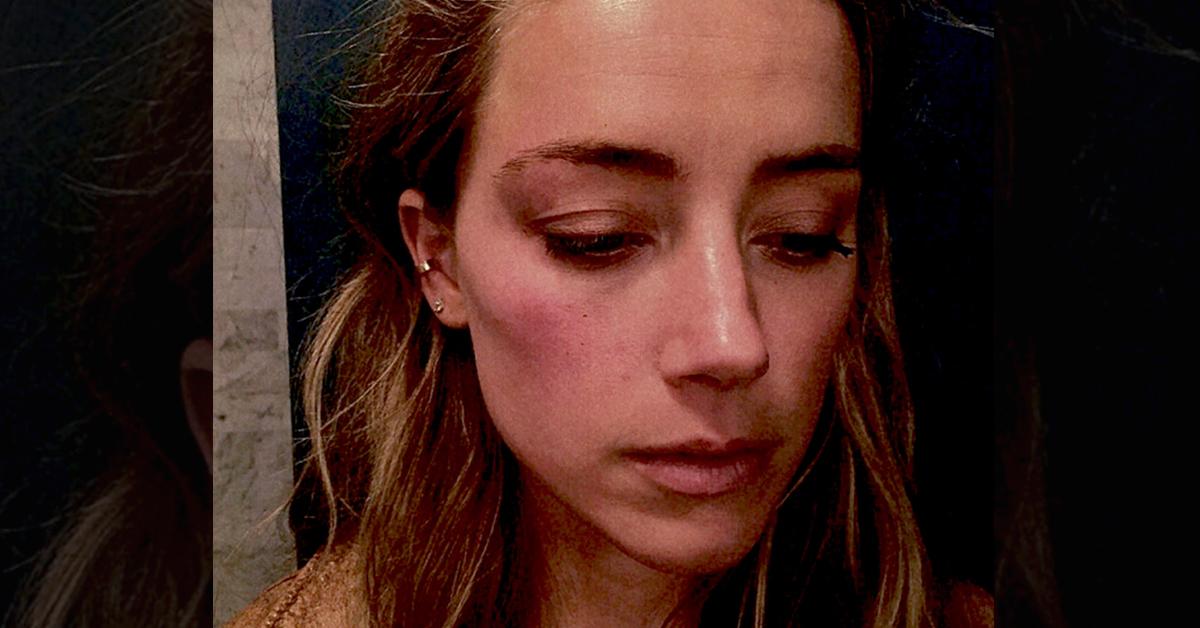 Article continues below advertisement
Heard claimed Depp continued to bring up the bed defecation incident, resulting in her calling her pal iO Tillett Wright to dispute her then husband's "delusions."
During the call, she alleged Depp started calling iO "every imaginable name you could call an LGBTQIA person." iO allegedly responded by telling her to get out and that she wasn't safe.
Heard claimed her bruised face was the result of "after Johnny threw a phone at it." Depp didn't react until Heard revealed why she didn't cooperate with the police when they showed up at the penthouse. When they arrived at the scene, the actor was not there, but Raquel was taking photos of the aftermath "to protect" Heard.
Article continues below advertisement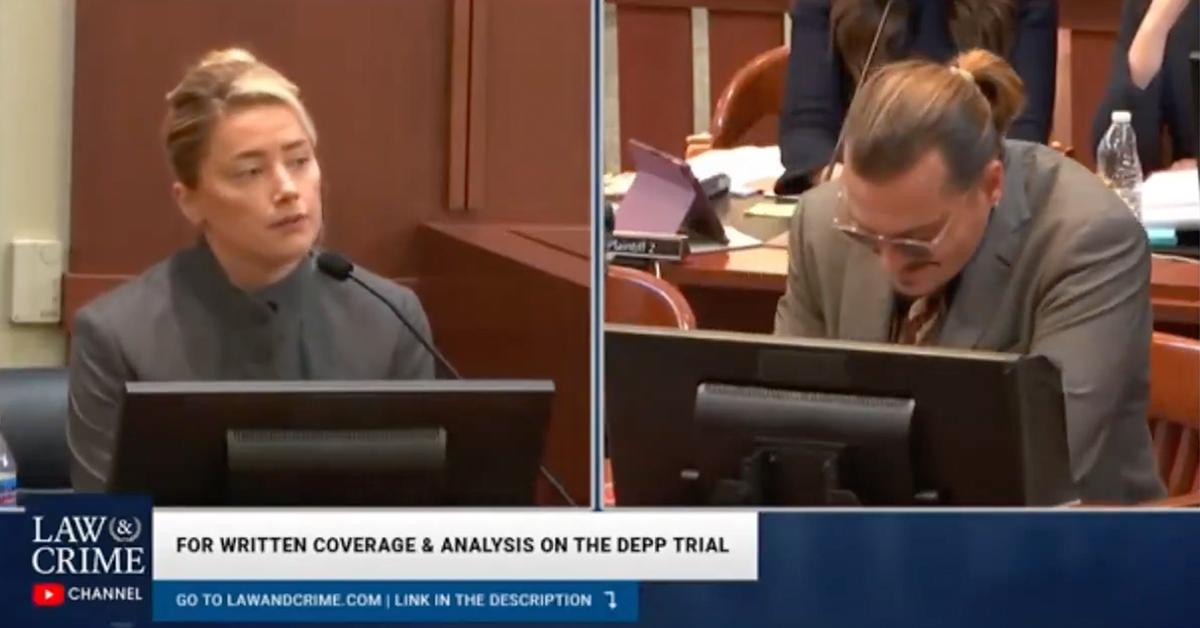 "I wanted to protect Johnny," the actress responded when asked why she didn't file a police report immediately after the incident. "I didn't want him to be arrested. I didn't want him to be in trouble. I didn't want the world to know. I didn't want this to come out."
Depp found this part of his ex-wife's testimony funny.
Article continues below advertisement
Cameras panned to Depp, who leaned into his attorney and started chuckling. This isn't the first time that the Pirates of the Caribbean actor laughed at Heard's testimony.
He seemingly reacted the same way as she tearfully described Depp allegedly sexually assaulting her with an alcohol bottle.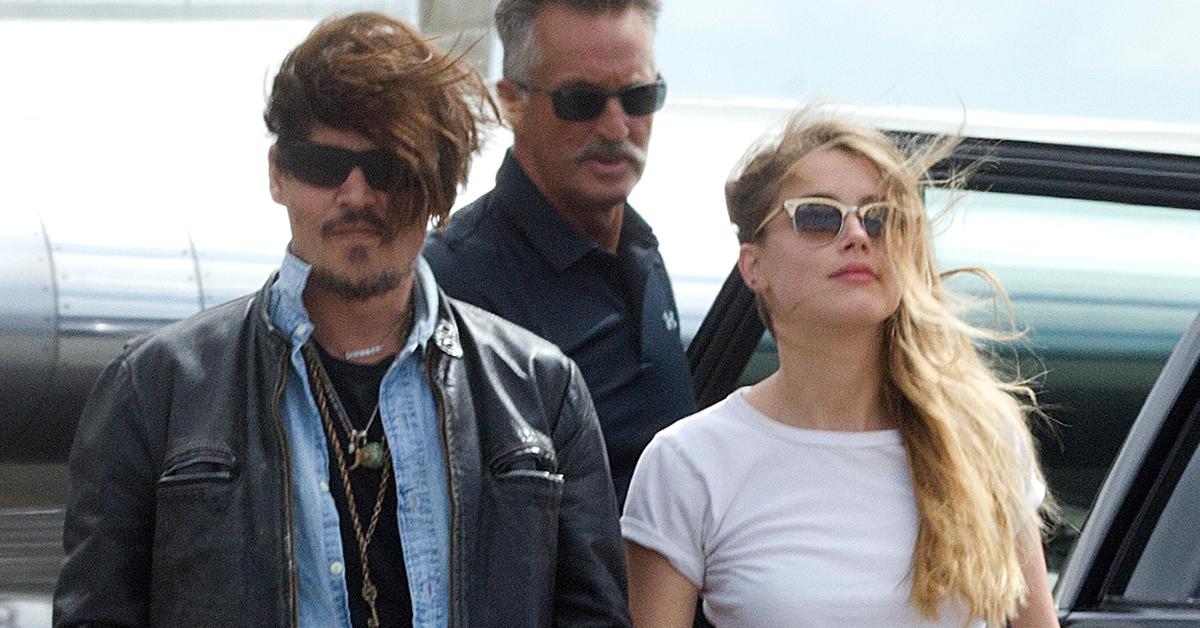 Article continues below advertisement
Depp and Heard are in court over an op-ed she wrote in the Washington Post, in which she described herself as a survivor of domestic abuse. He sued her for $50 million, claiming he lost several movie roles after her "false" allegations.
Heard countersued for $100 million, alleging he tarnished her reputation with his accusations.