Johnny Depp Denies Slapping Amber Heard Over Winona Ryder Tattoo During Vicious $100 Million Court War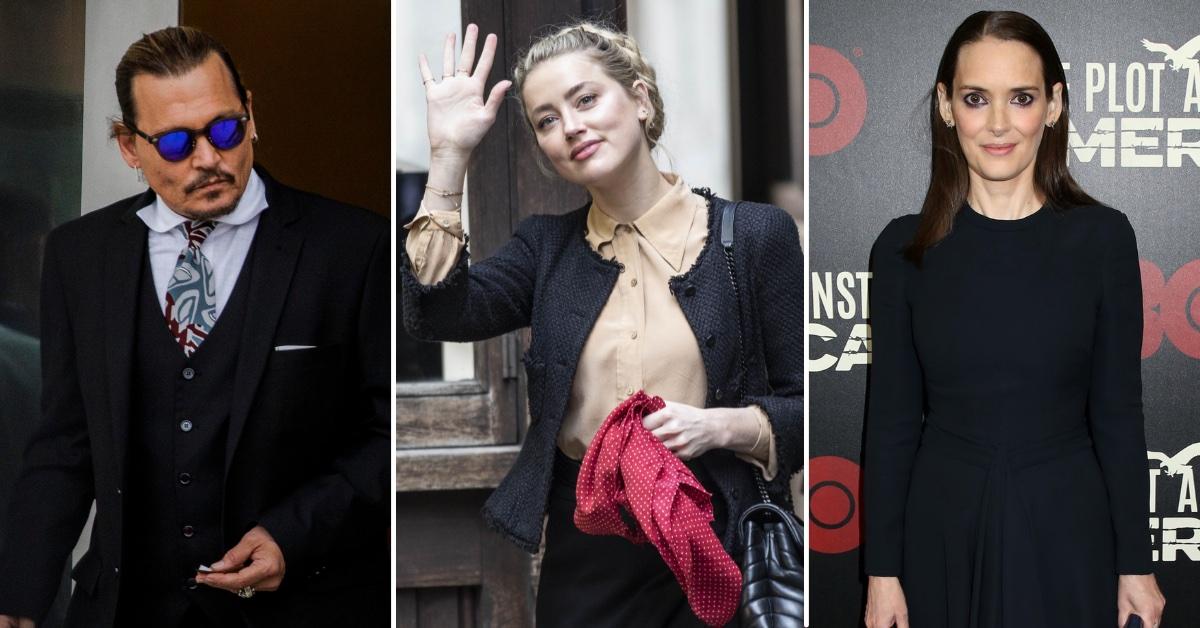 Johnny Depp doubled down on claims that he never slapped ex-wife Amber Heard over an alleged joke she made about a tattoo he got for former flame Winona Ryder.
The Pirates of the Caribbean actor, 58, was put in the hot seat about the supposed first time he struck Heard during the pair's $100 million libel lawsuit, slamming allegations he got physical with the Never Back Down actress, 35, for laughing at one of his tattoos.
Article continues below advertisement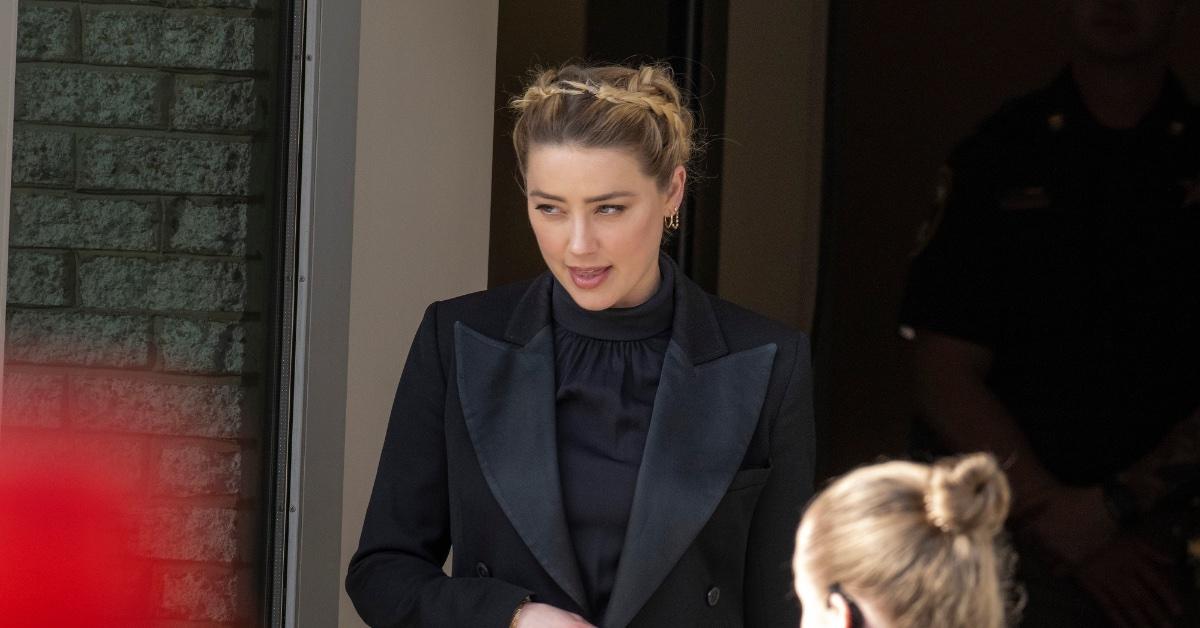 He said once again that the incident did not happen and argued that he would never hit someone over something so trivial.
Depp was referencing his former "Winona Forever" tattoo in honor of his then-girlfriend. When they split in 1993, though, he altered it to read, "Wino Forever."
The Black Mass star said Heard later wanted him to get a tattoo in honor of their relationship, which he ultimately did, claiming in his Wednesday testimony that is when "everything started going sideways."
Article continues below advertisement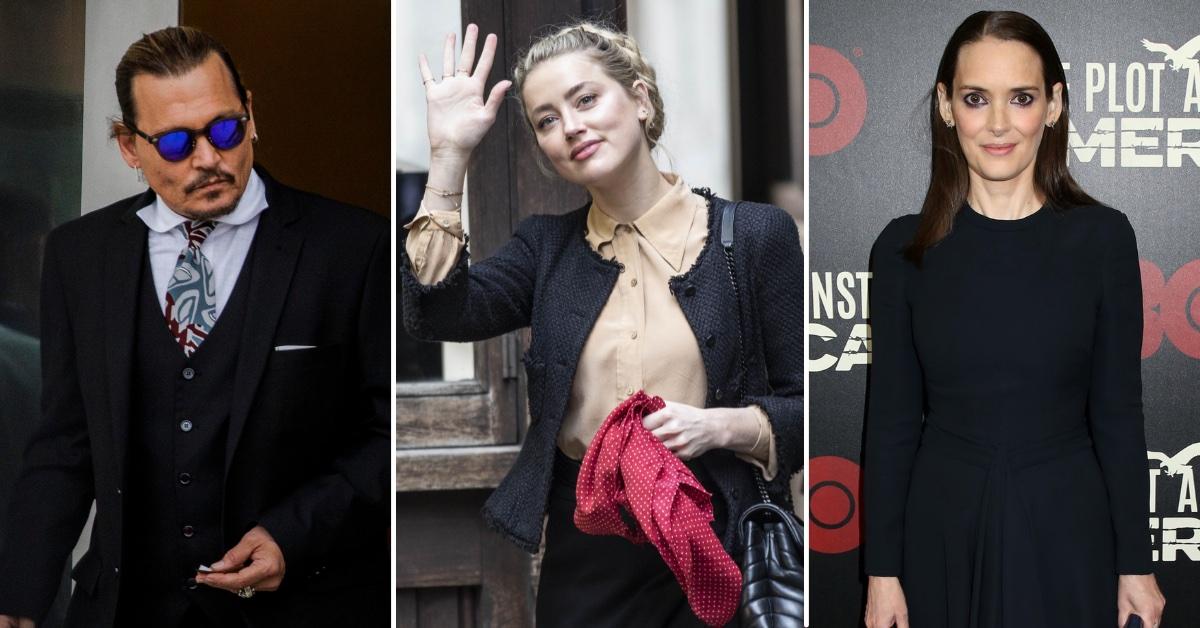 "I was doing what he could to bring a smile to her face rather than a frown," Depp said of his efforts. "I tried to wake her up with laughter."
He reflected on the good times earlier in their union, admitting that along the way, she eventually became his "opponent." The Golden Globe winner claimed he made several futile attempts to save their marriage, but didn't realize "what I was up against."
No stone was left unturned during day two of Depp taking the stand, during which he spoke in further detail of her alleged manipulative and controlling ways.
Article continues below advertisement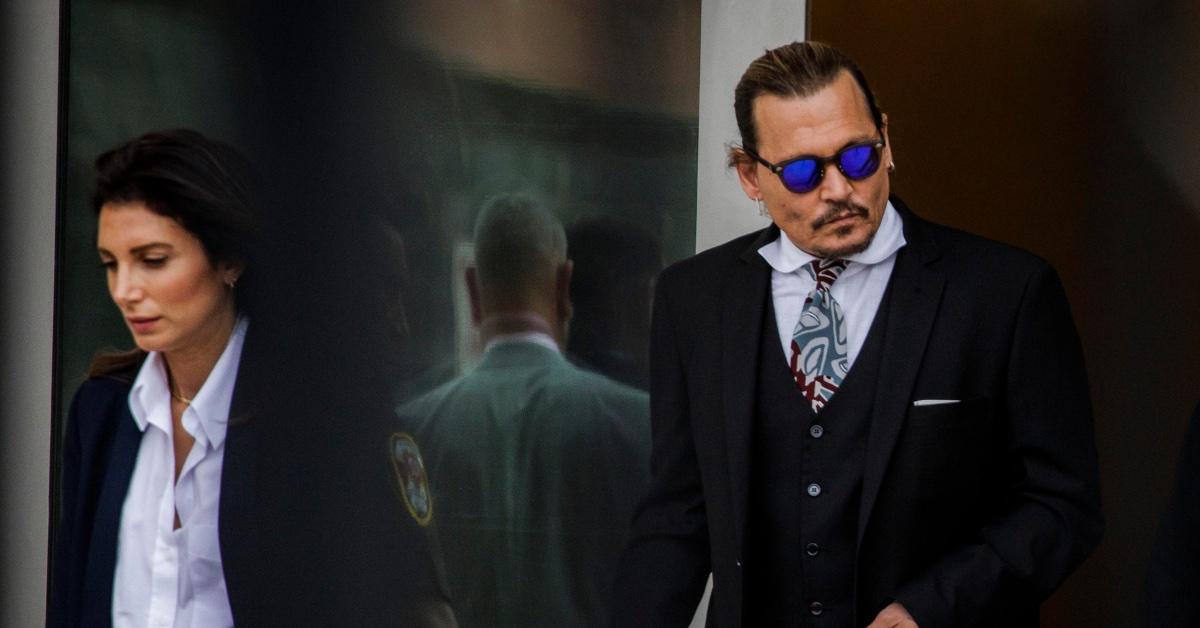 In his testimony, Depp alleged that she partied more often while he was trying to stay clean, claiming that she would be the instigator in arguments and bully him at times.
When asked why he didn't leave, "I stayed because I didn't want to fail," he said. "I didn't want to hurt anyone. Especially Miss Heard. I didn't want to break her heart."
Depp is suing his ex-wife for defamation over a 2018 op-ed she wrote for The Washington Post, claiming that she fabricated abuse allegations that tainted his career. Meanwhile, she is countersuing him for $100 million.