John McAfee's Wife Says U.S. Was 'Determined' To Kill Him In Prison, 'WHACKD' Tattoo Forewarned Murder
The wife of John McAfee – who reportedly died in a Barcelona jail cell after allegedly committing suicide – said in a chilling Father's Day tribute just days before her husband's reported death that the United States government was "determined" to kill him.
Article continues below advertisement
"US authorities are determined to have John die in prison to make an example of him for speaking out against the corruption within their government agencies," Janie McAfee said in part on Twitter this past Sunday.
"These eight months that John has spent in prison in Spain have been especially hard on his overall health both mentally and physically, as well as financially, but he is undeterred from continuing to speak truth to power," she added, before signing off with: "Happy Father's Day John David. Father of many, loved by few."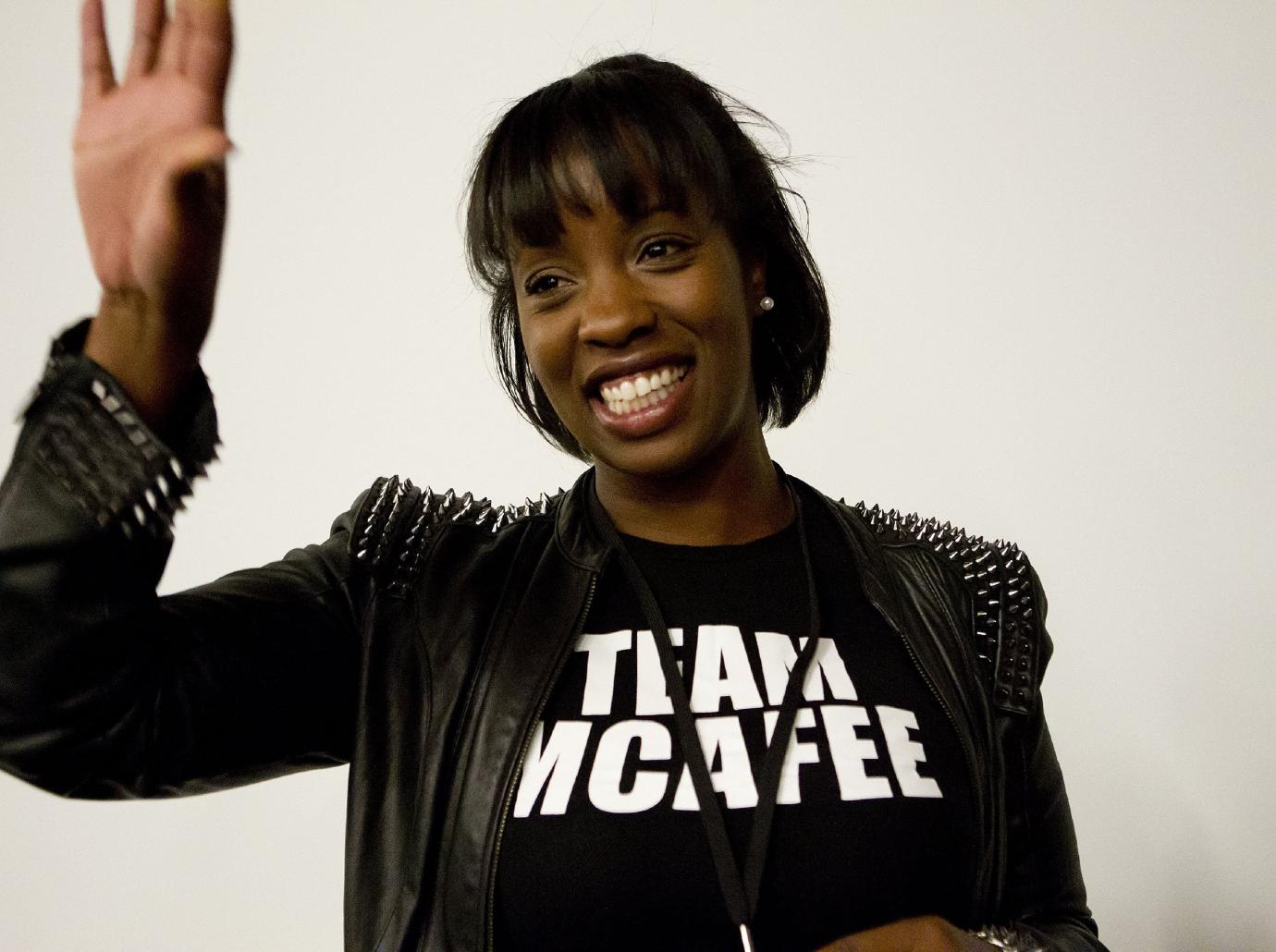 Article continues below advertisement
Additionally, John himself once forewarned that if he was ever found dead, it would not be because he killed himself.
In 2019, the 75-year-old antivirus software tycoon posted a photo of a tattoo on his right bicep that read "WHACKD." There was a dollar sign to the left of the W, so it's unclear if the tattoo was actually "$WACKD," but regardless, he explained exactly what the ink meant in the accompanying tweet.
Article continues below advertisement
"Getting subtle messages from U.S. officials saying, in effect: 'We're coming for you McAfee! We're going to kill yourself,'" the tweet read. "I got a tattoo today just in case."
"If I suicide myself, I didn't. I was whack'd," he added. "Check my right arm."
To top it all off, a mysterious "Q" was posted to his Instagram page just before news of his reported death made headlines. The comments section has since been flooded with "Rest In Peace" messages.
Article continues below advertisement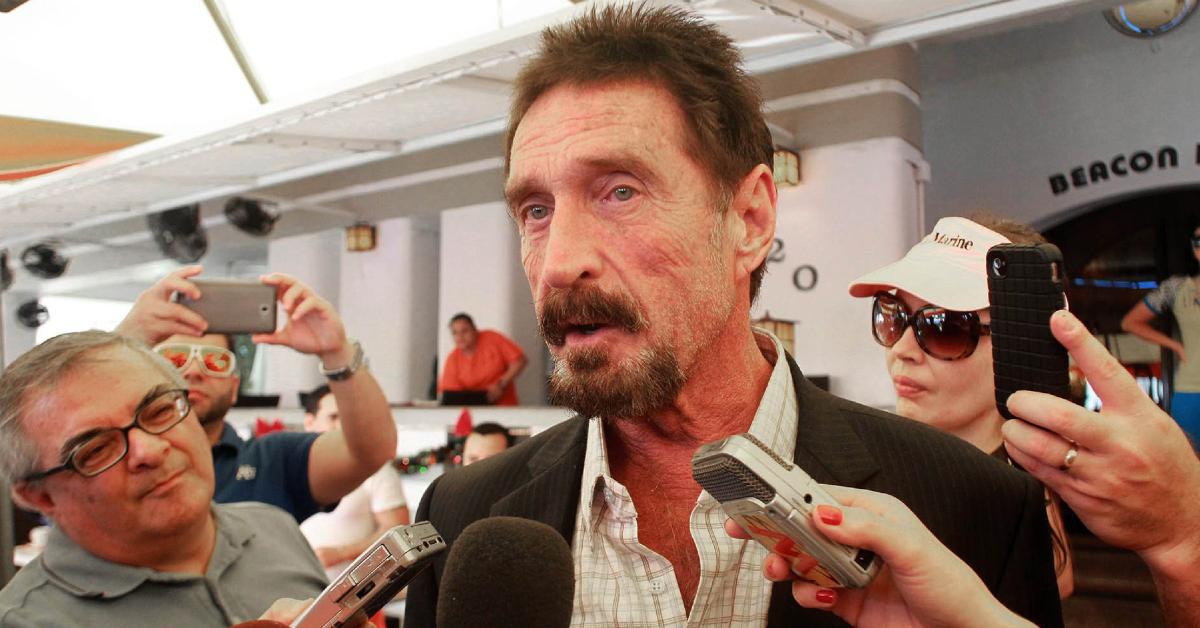 As RadarOnline.com previously reported, McAfee's dead body was said to have been pulled from his jail cell Wednesday evening local time, reportedly prompting police to investigate the circumstances surrounding his death.
Spain's Department of Justice confirmed John's death in a statement, while also noting that attempts by jail staff to resuscitate him were unsuccessful.
"Everything points to suicide," local reports said.
Article continues below advertisement
Hours before he is said to have died, a Spanish court had agreed to extradite McAfee to the U.S., where he faced tax-evasion and a slew of other financial charges.
Article continues below advertisement
After he developed early internet security software, the antivirus pioneer went on to live a life of crime.
Most recently, he was arrested last October at El Prat airport in Spain, right as he was about to flee to Turkey. He had been imprisoned there ever since.
Article continues below advertisement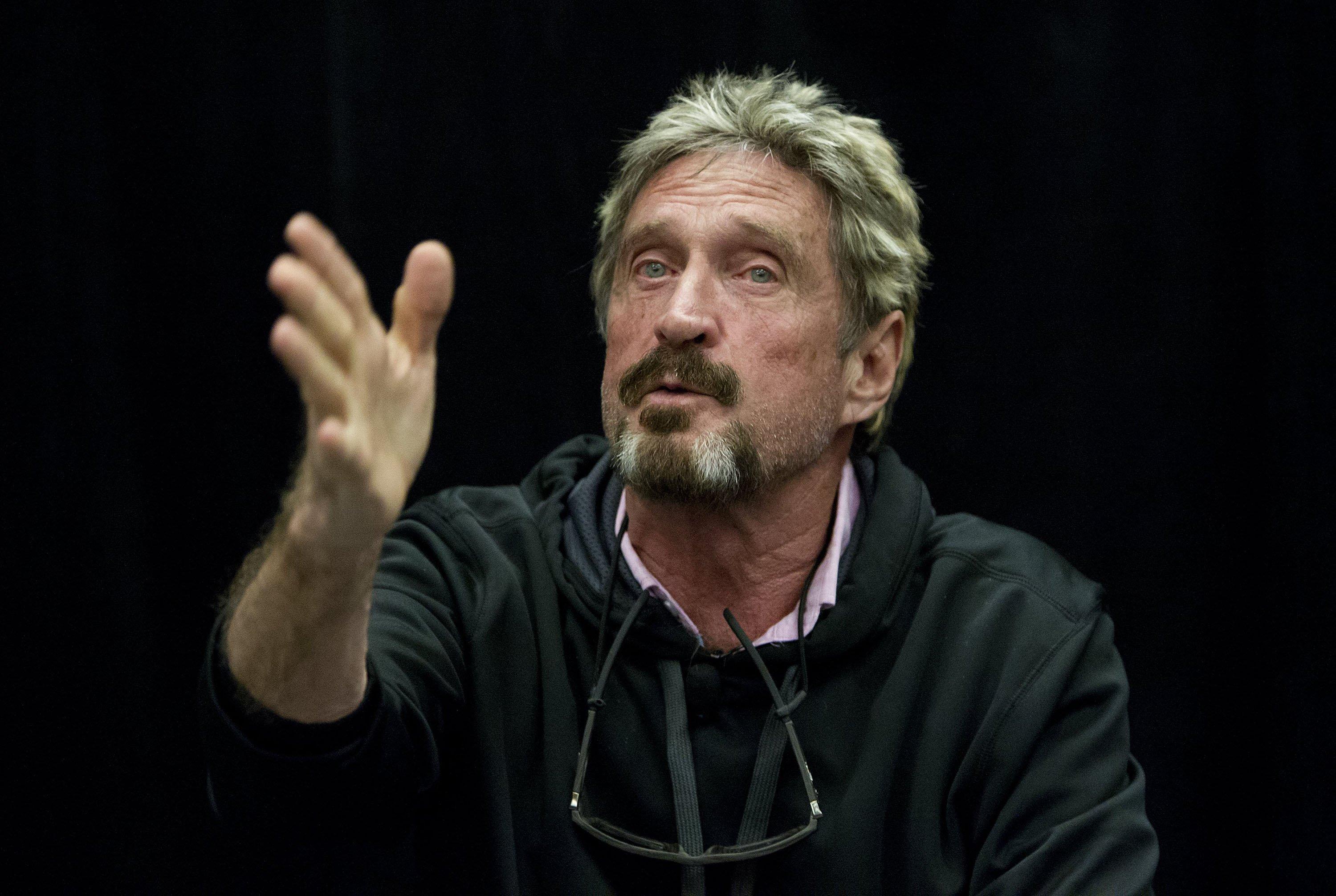 Later that month, the tycoon was charged in Tennessee for allegedly evading taxes from 2014 to 2018 after failing to report "considerable income" he acquired from various sources, including promoting cryptocurrencies while doing consulting work and at speaking engagements, as well as selling the rights to his life story for a documentary.
Article continues below advertisement
The year before that, the tech wiz was detained in the Dominican Republic after he and five others were suspected of carrying weapons, ammunition and military-type gear along with them on a yacht, officials on the Caribbean island said at the time.
In 2012, McAfee was named a "person of interest" in connection to the murder of an American expatriate, who was his neighbor in Belize at the time.
Article continues below advertisement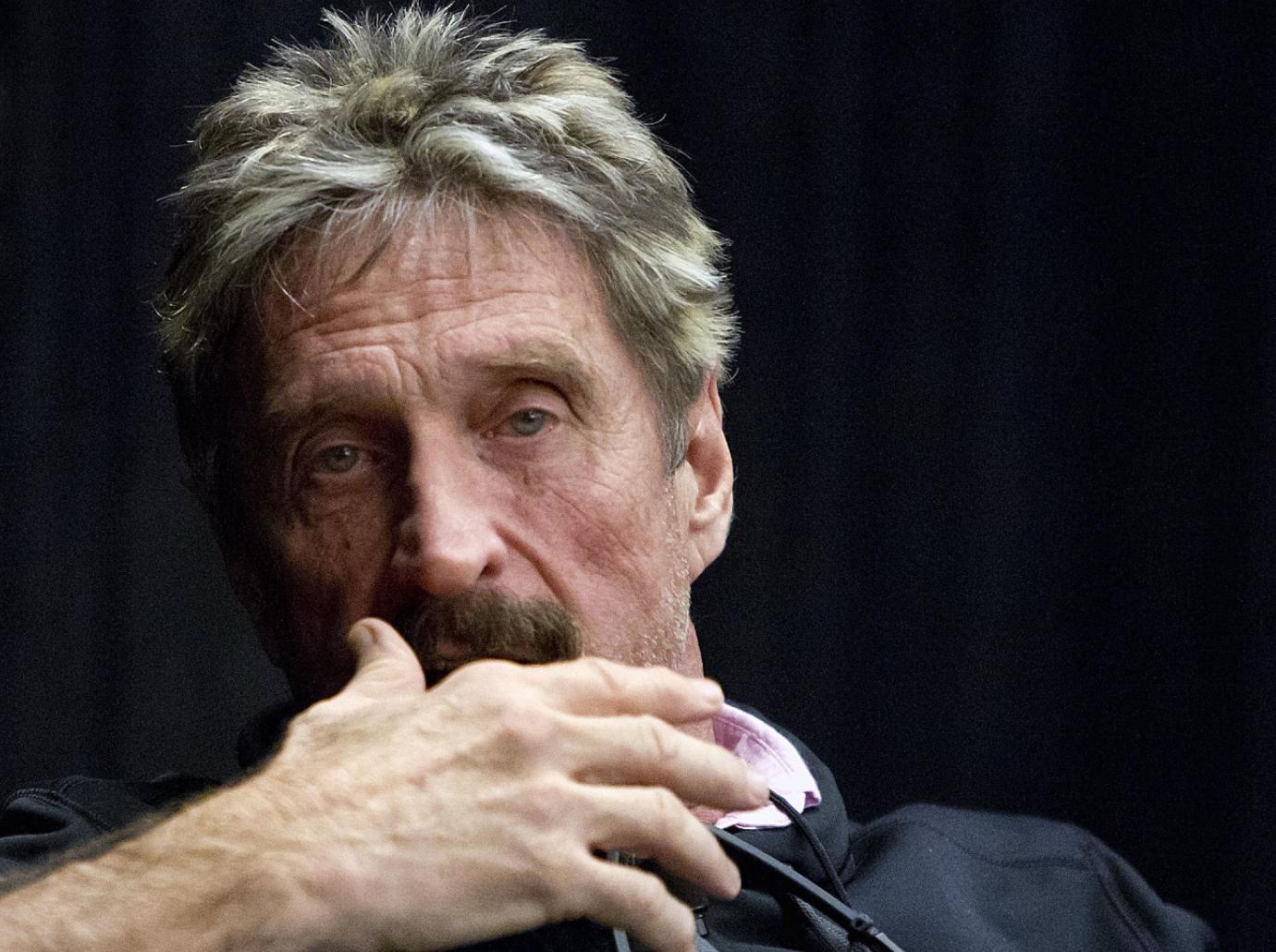 Admittedly always paranoid that police would kill him, the entrepreneur managed to evade the questioning of Belizean authorities and fled the country.
Article continues below advertisement
He returned to the U.S. in 2013, where he unsuccessfully sought the Libertarian Party nomination for President in both 2016 and 2020.