John McAfee Reportedly Dead By Suicide In Barcelona Prison, Hours After Spanish Court Agreed To Extradite Controversial Software Pioneer To U.S.
Controversial computer programmer and businessman John McAfee is reportedly dead by suicide.
Article continues below advertisement
The 75-year-old embattled tech entrepreneur allegedly killed himself in a prison in Barcelona, Spain, Wednesday evening local time, according to local news outlets El Pais and El Mundo.
El Pais reported that McAfee was pulled from his jail cell and that police are investigating the circumstances surrounding his death.
El Mundio cited a statement from Spain's Department of Justice that confirmed the fugitive software guru's death, while also noting that attempts by jail staff to resuscitate McAfee were unsuccessful.
"Everything points to suicide," the newspaper reported.
Article continues below advertisement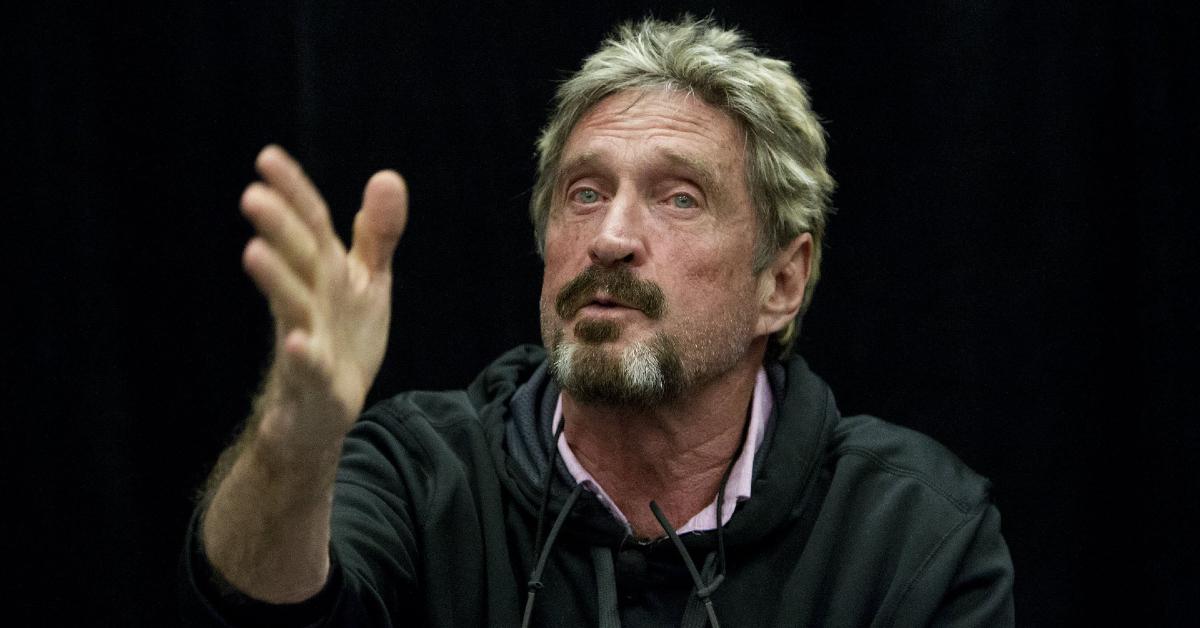 Earlier on Wednesday – hours before he is said to have died – a Spanish court had agreed to extradite the fugitive software magnate to the United States, where he faced tax-evasion and a slew of other financial charges.
Article continues below advertisement
McAfee's personal and business interests included smartphone apps, cryptocurrency, yoga and antibiotics; however, he was often too smart for his own good.
After he developed early internet security software, the antivirus pioneer went on to live a life of crime.
Article continues below advertisement
Most recently, he was arrested last October at El Prat airport in Spain, right as he was about to flee to Turkey. He had been imprisoned there ever since.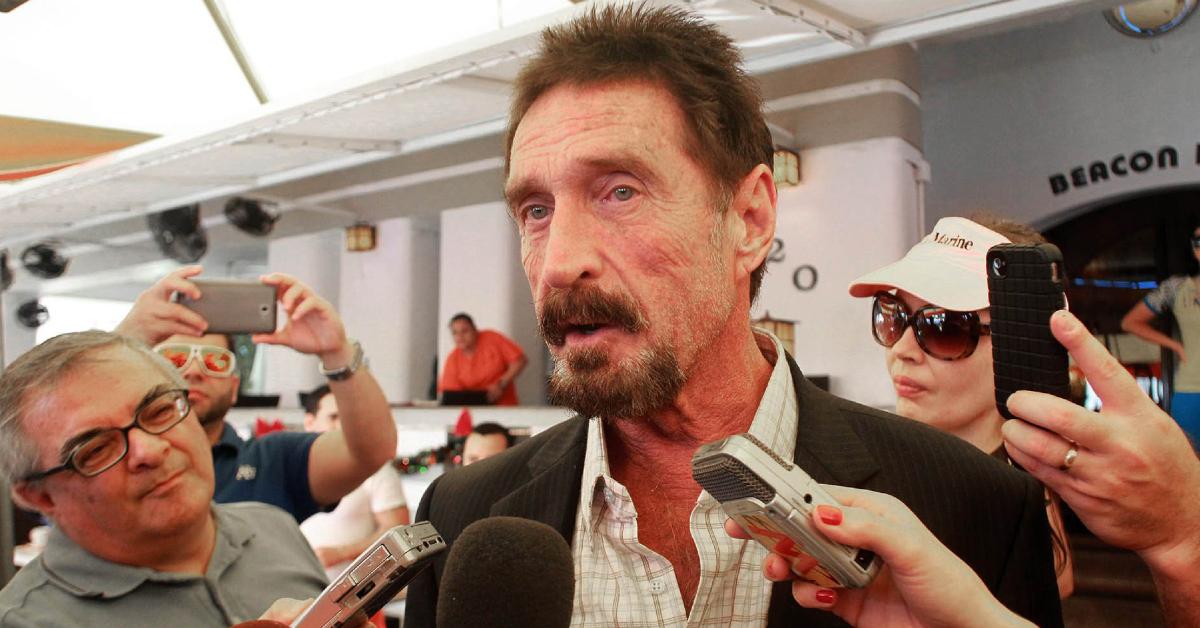 Article continues below advertisement
Later that month, the tycoon was charged in Tennessee for allegedly evading taxes from 2014 to 2018 after failing to report "considerable income" he acquired from various sources, including promoting cryptocurrencies while doing consulting work and at speaking engagements, as well as selling the rights to his life story for a documentary.
The year before that, the embattled tech wiz was detained in the Dominican Republic after he and five others were suspected of carrying weapons, ammunition and military-type gear along with them on a yacht, officials on the Caribbean island said at the time.
Article continues below advertisement
In 2012, McAfee was named a "person of interest" in connection to the murder of an American expatriate, who was his neighbor in Belize at the time.
Admittedly always paranoid that police would kill him, the entrepreneur managed to evade the questioning of Belizean authorities and fled the country.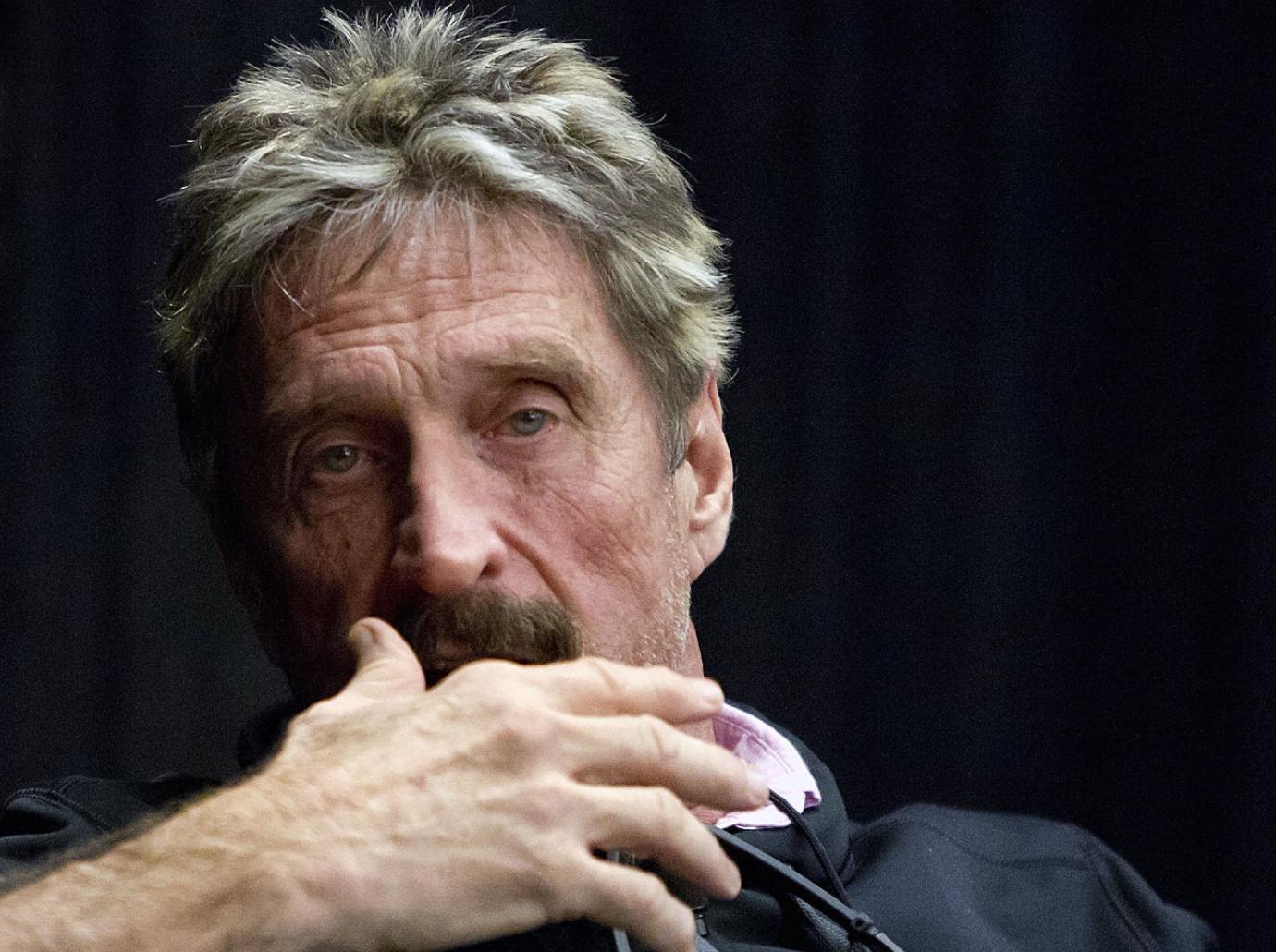 Article continues below advertisement
He returned to the U.S. in 2013, where he unsuccessfully sought the Libertarian Party nomination for President in both 2016 and 2020.
McAfee is most known for founding the software company, McAfee Associates, in 1987. He ran it until 1994. The business achieved success as the creator of McAfee's first commercial antivirus software. It now produces a range of enterprise security software.