'F--king Moron' Joe Rogan Walks Back Anti-Vaxx Comments After Catching Heat For Controversial Remarks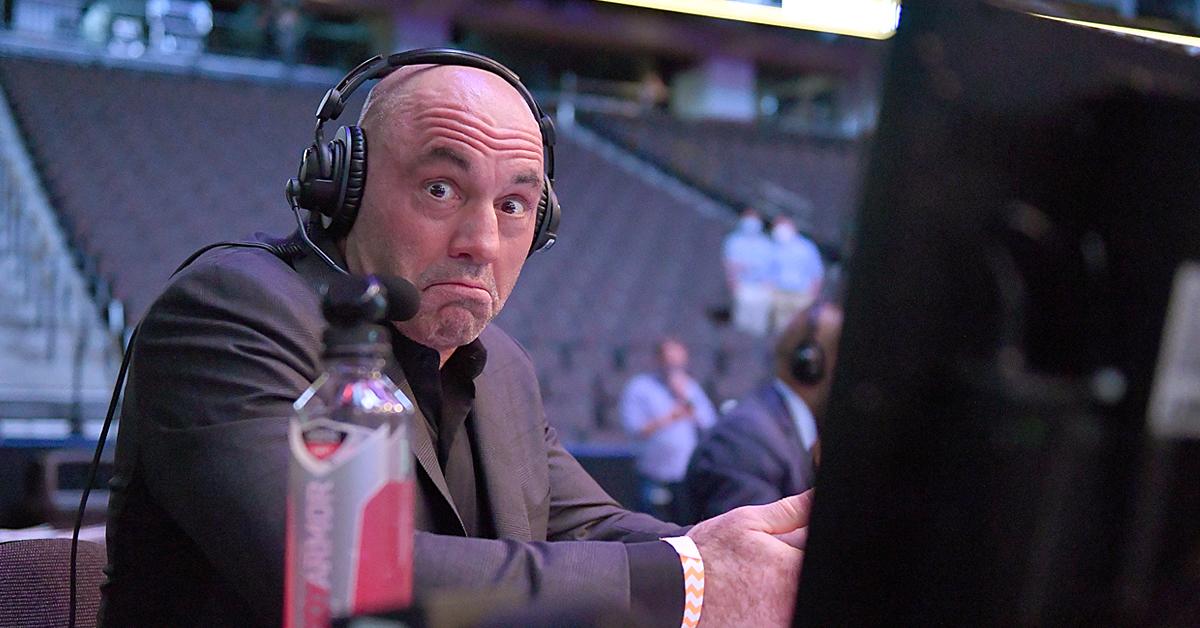 "F--king moron" Joe Rogan is clarifying the controversial vaccination comments he made that caught the attention of Dr. Anthony Fauci, White House chief medical advisor and the country's leading expert on infectious diseases.
Article continues below advertisement
"Well, the White House commented on what I said about vaccines," the UFC commentator said at the top of Thursday's episode of The Joe Rogan Podcast, noting that Fauci "disagreed with me."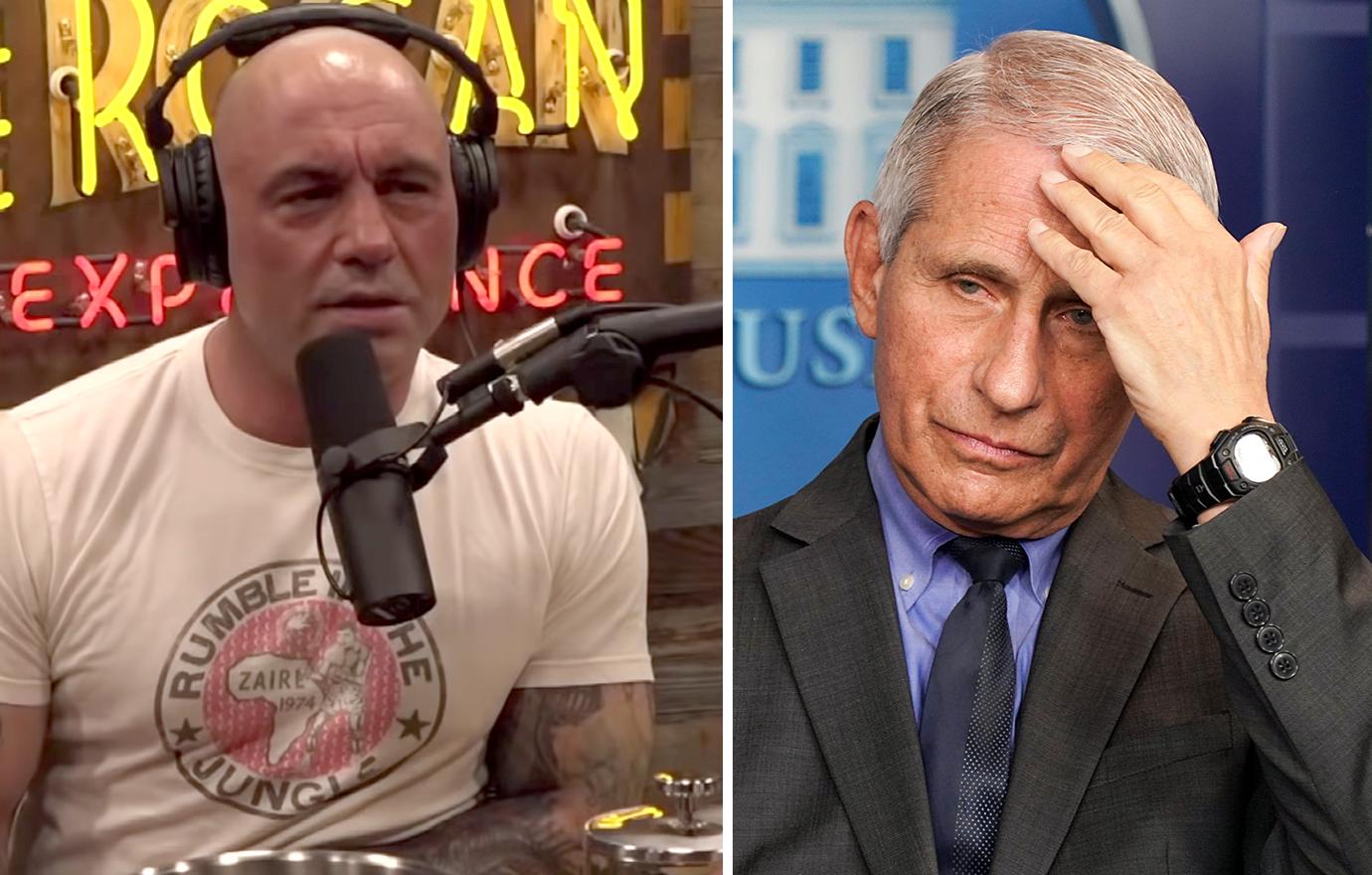 Article continues below advertisement
Indeed he did, but Rogan – who earlier this week stated that young, healthy people don't "need to worry" about getting vaccinated for COVID-19 – wanted to let his listeners know that he does believe "there's some legitimate science behind this."
Article continues below advertisement
"This thing about this whole thing, people being upset at me," he explained, "I'm not an anti-xaxx person. In fact, I said I believe they're safe, and I encourage many people to take them. My parents were vaccinated. I just said that I don't think if you're a young, healthy person that you need it."
"Their argument was that you need it for other people," he went on. "That makes more sense, but that's a different argument. That's a different conversation."
Article continues below advertisement
The 53-year-old commentator – who's admittedly out of sorts during most of his "three-hour, drunken, ridiculous" podcast recordings – stressed the importance of not taking him too seriously, telling his listeners, "I'm not a doctor; I'm a f--king moron, and I'm a cage-fighting commentator who's a dirty standup comedian. I just told you, I'm drunk most of the time! And I do testosterone, and I smoke a lot of weed. But I'm not a respected source of information, even for me. … But I at least try to be honest about what I'm saying."
He went on to bash the media for blowing his initial remarks out of proportion, blaming outlets for focusing on "headlines and highlights, and it's all clickbait."
Article continues below advertisement
Perhaps the biggest takeaway from Rogan's rant was that he said he was actually scheduled to receive the Johnson & Johnson vaccine prior to its recall.
"The UFC had allocated a certain amount of vaccines for all their employees, and so Dana [White] said, 'You wanna come in and get the vaccine?' I said, 'Sure, what day?' He said, 'We'll set one aside when you come in for the fights. Come get vaccinated.' I said, 'OK, great,'" Rogan recalled.
Article continues below advertisement
"I went in there, I spoke to Dr. Davidson, he said, 'The way the CDC has the vaccines allocated, we really have to do you at the clinic, so can you come to the hospital?'" he went on. "And I said, 'I can't, I don't have time.' He said, 'You'd have to come back on Monday.' I said, 'I'll work this out.'"
Unfortunately for Joe and everyone else who was scheduled to receive the J&J vaccine, on April 13, the CDC and FDA announced "a pause in the use of this vaccine out of an abundance of caution" after "six reported U.S. cases of a rare and severe type of blood clot in individuals after receiving the J&J vaccine" emerged.