Dropping The Ball: 'Jeopardy!' Champ Amy Schneider Reacts After Being SNUBBED By Fox Sports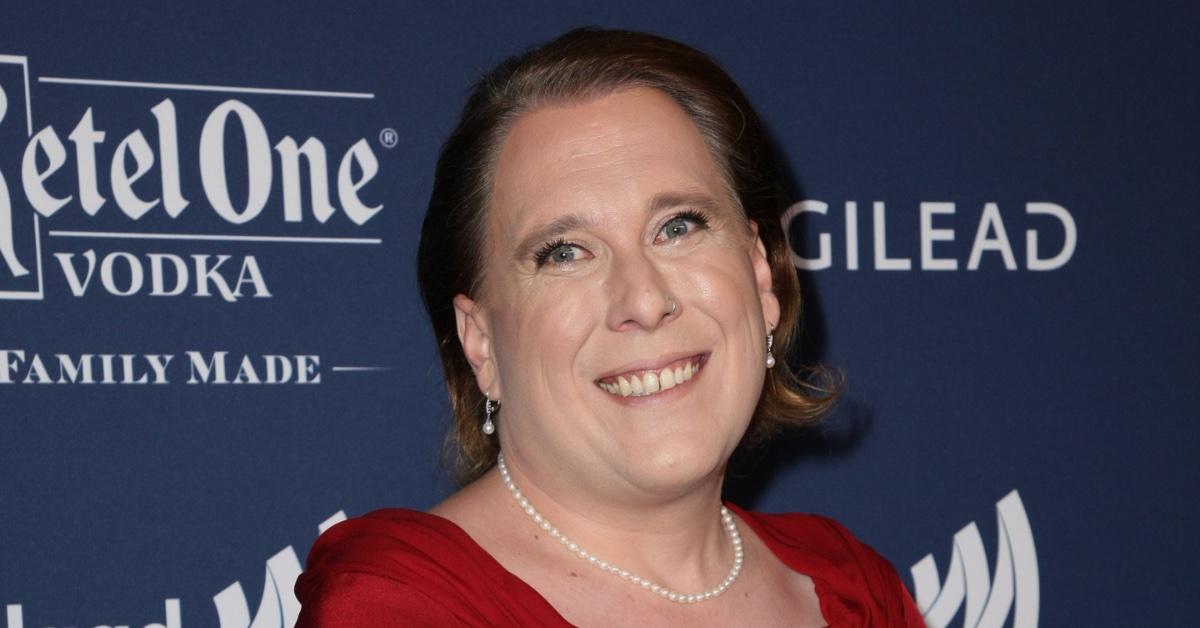 Jeopardy! champion Amy Schneider was snubbed by Fox Sports during their television broadcast as she was not shown throwing the first ceremonial pitch on Pride Day, but she didn't let it ruin her special moment.
Schneider had the honor during the San Francisco Giants and the Los Angeles Dodgers game on June 11.
Article continues below advertisement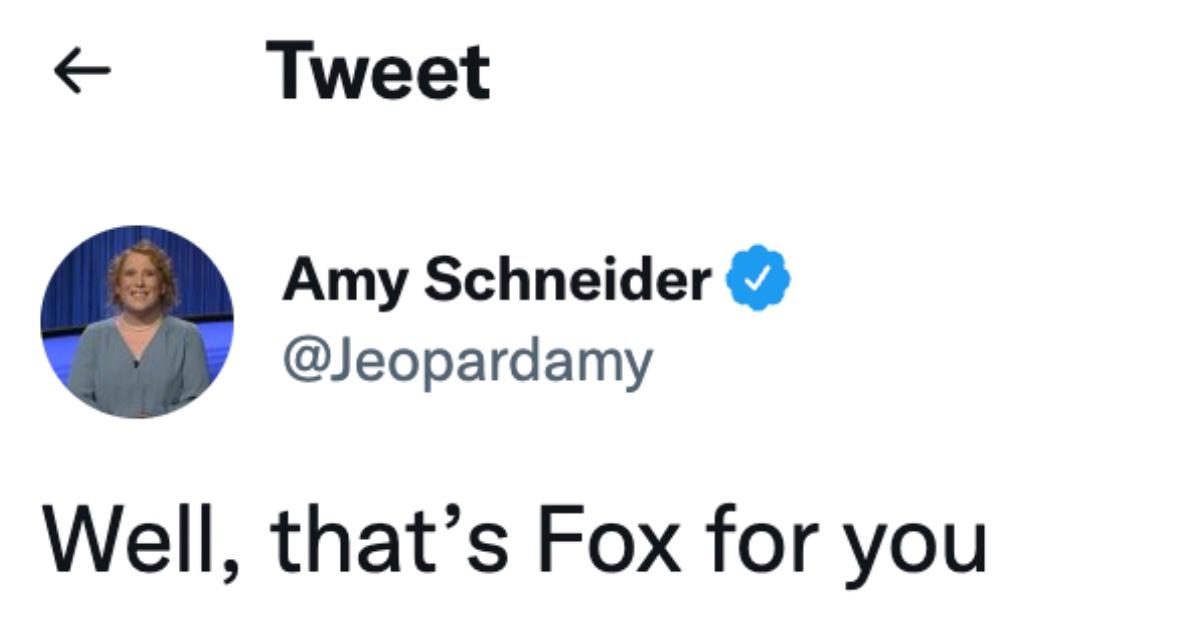 The network opted to instead air footage of NASCAR driver Kurt Busch making a ceremonial toss from Thursday, done right before the Giants played the Colorado Rockies.
"I wanted to make a correction from what I watched yesterday on the Fox broadcast," Giants broadcaster Duane Kuiper clarified on Sunday. "The broadcast implied that Kurt Busch threw out the first pitch yesterday which was not true."
"It was Amy Schneider from 'Jeopardy' fame who threw out the first pitch on Pride Day yesterday," Kuiper added. "So I just wanted to make sure she got her due."
Article continues below advertisement
After the snub, one social media user praised the former MLB player for setting the record straight, garnering a response from the game show victor herself.
"I love you Kruk & Kuip! Thanks for giving props to @Jeopardamy for throwing out the first pitch yesterday, after @MLBONFOX purposely edited it from their broadcast. #pride #SFGiants," the fan wrote, to which Schneider, who is transgender, replied, "Well, that's Fox for you."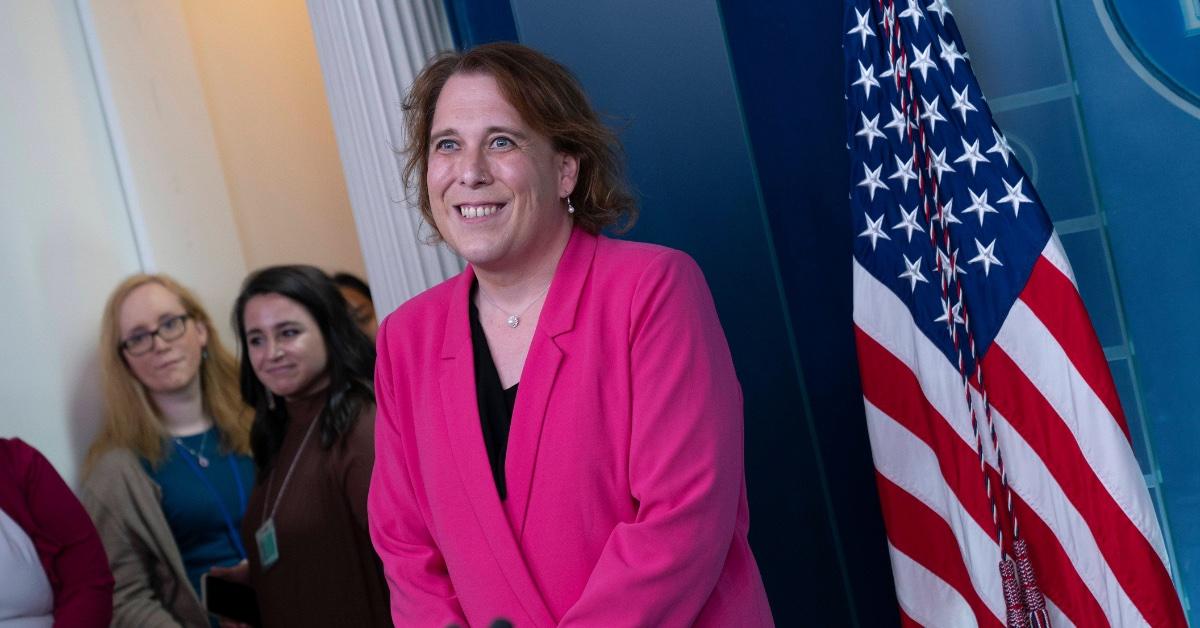 Article continues below advertisement
Schneider, a software engineer from Oakland, rose to fame after holding the second-longest winning streak on Jeopardy! When it was all said and done, she walked away with $1,382,800.
Fox denied the snub, with a spokesperson telling SFGate, "On Saturday, as part of a promotional package for the weekend's NASCAR race in northern California, we aired a taped first pitch of famed NASCAR driver Kurt Busch."
"This promotion was in no way meant to overshadow the ceremonial first pitch for the game as it is not routine for us to air."
"I've had two serious relationships in my life, and this is the second," Schneider proudly shared about her girlfriend with the New York Times after becoming the first transgender woman to qualify for Jeopardy!'s Tournament of Champions. "When I met the woman who became my wife, I had never even kissed anyone and I was 25."
That same month, Schneider said she will forever be proud of her performance on Jeopardy!
Article continues below advertisement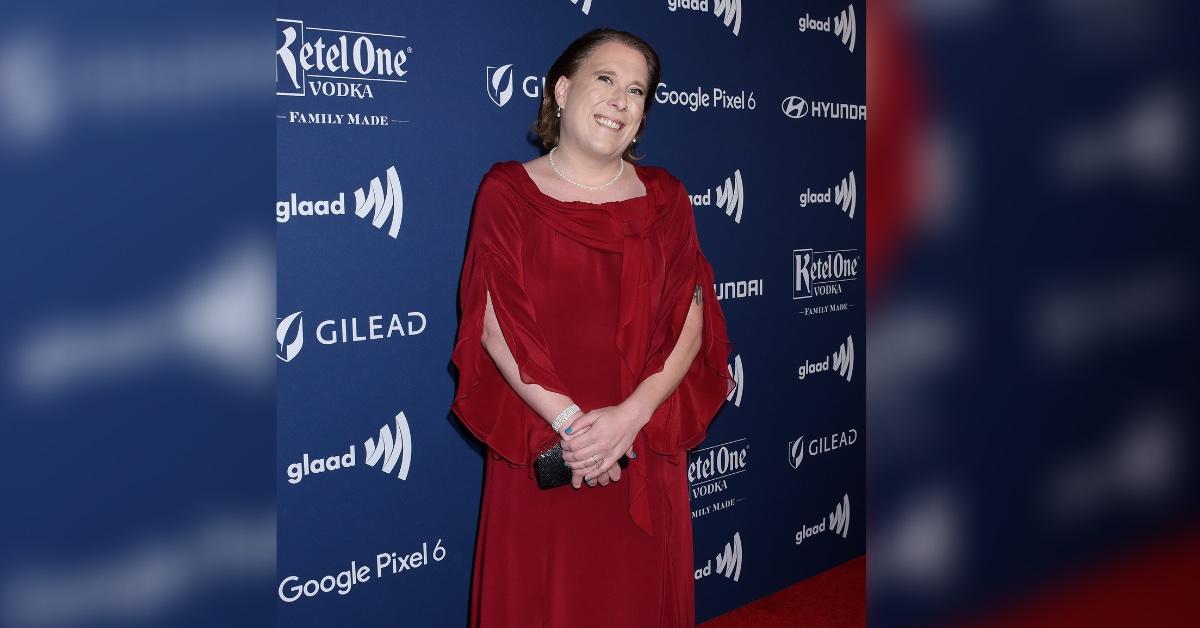 "I told everyone I knew that I thought I could do OK, and if things went well, win three or four games. That was my expectation, so to have done so well, and to be forever part of Jeopardy! history, is just really special," she told Entertainment Weekly.
"Jeopardy! has been an important part of my life for my whole life; I think it's a great show, and sort of good for America, almost. So I'm glad that I've been helping the show out as well."