Jennifer Aydin Seen In Heated Conversation With Margaret Josephs While Filming 'RHONJ,' First Sighting Since Shocking Cheating Allegations
Bravo fans have just been given a glimpse of the drama surrounding the upcoming season of The Real Housewives of New Jersey.
Article continues below advertisement
The Garden State gals started filming Season 12 almost immediately after the Season 11 reunion aired, after which the group left off somewhat divided along the same general line we've seen for the past few years: old-schoolers Teresa Giudice, Jennifer Aydin and Dolores Catania on one side, and modern thinkers Melissa Gorga, Margaret Josephs and Jackie Goldschneider on the other.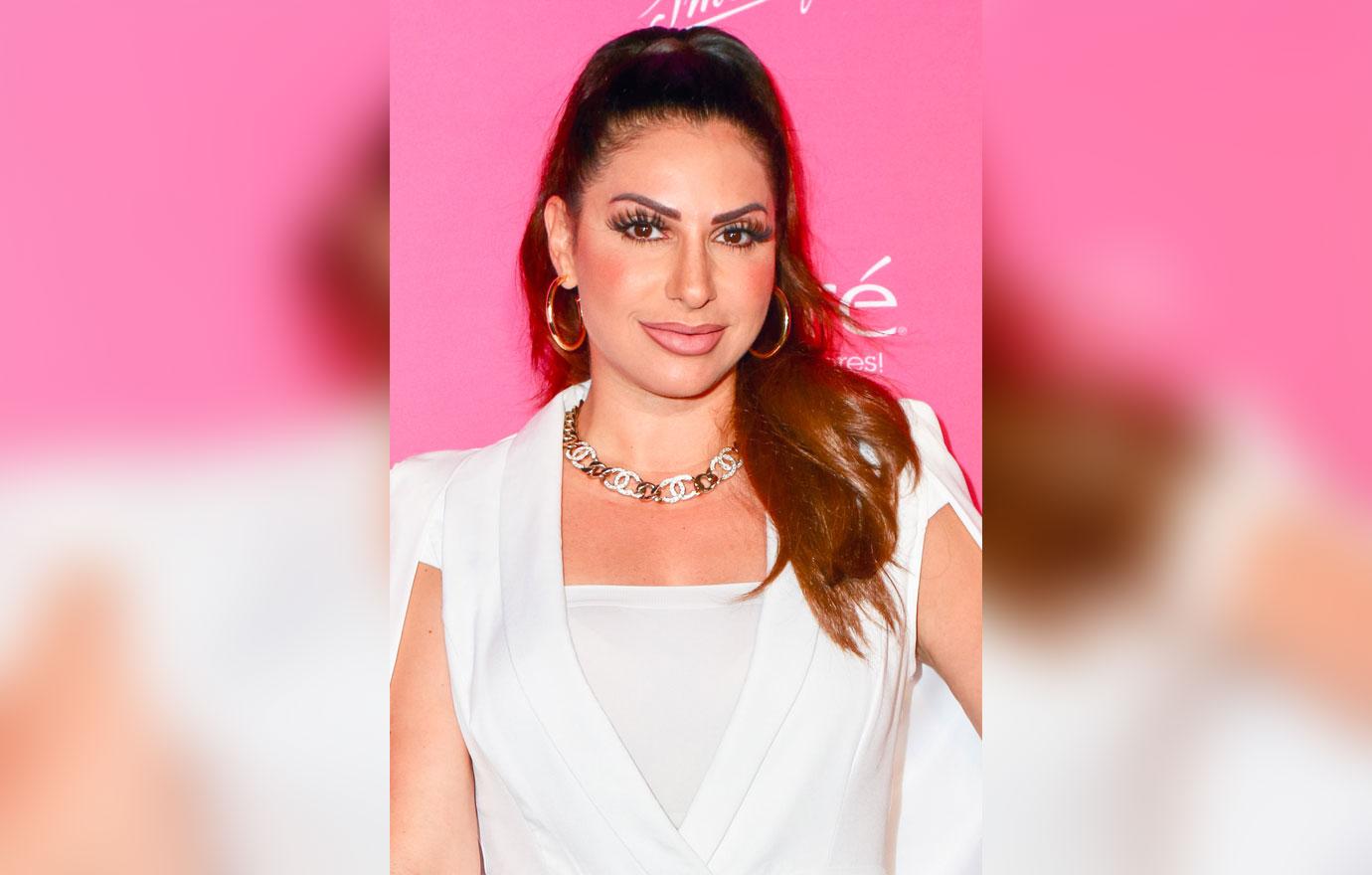 Article continues below advertisement
However, as RadarOnline.com previously reported, Jennifer has appeared to be on the outs this season, as she has been noticeably absent from numerous events that the rest of her co-stars have attended.
It's all allegedly due to allegations that infidelity runs rampant in her seemingly perfect marriage to plastic surgeon Dr. Bill Aydin – rumors reportedly spread by Margaret.
On Thursday, Instagram account @rhonjobsessed obtained behind-the-scenes video footage of the RHONJ cast filming at Maimonides Park for a charity softball game. It's the first time we've seen Jennifer interact with her co-stars since news of the cheating rumors broke.
In the clip captured by someone sitting in the bleachers behind the dugout, Jennifer is seen in a heated conversation with Margaret, who animatedly says something to her co-star before walking away, leaving Jen with a blank look on her face.
Article continues below advertisement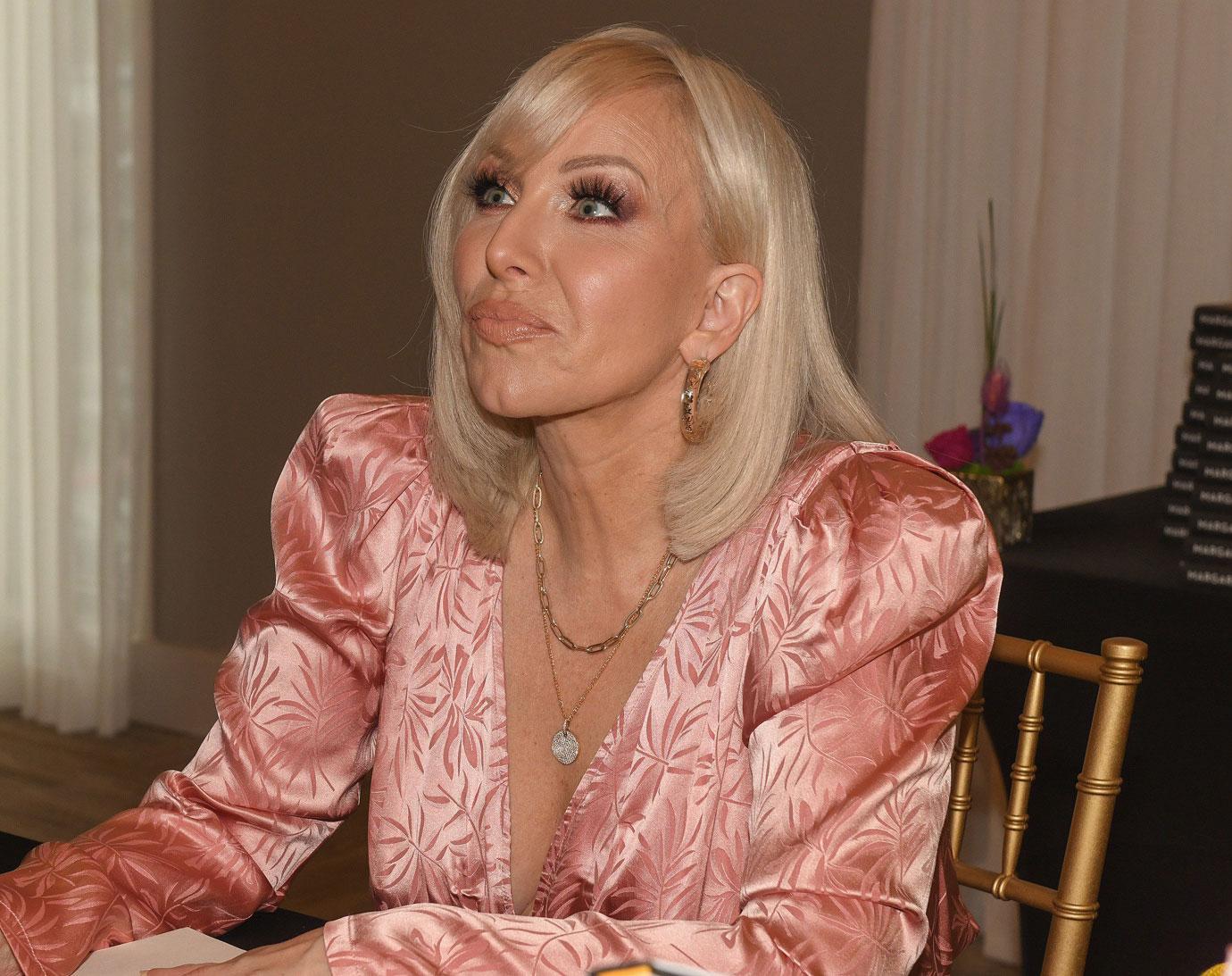 "Margaret has been going around on-camera saying to anyone who will listen that Jennifer has a history of cheating on her husband Dr. Bill Aydin," a source told The Sun earlier this month.
Not only are cheating accusations allegedly being thrown around, but the girls are reportedly teaming up against Jennifer in hopes that she'll get "fired next."
Article continues below advertisement
"In June when filming started Teresa immediately made up with Jackie and now the couples have been playing golf regularly," the outlet's source claimed. "Between June and July Melissa, Margaret & Jackie disinvited Jennifer from numerous events."
The insider said that Jennifer "feels extremely betrayed by the entire cast and feels like she has no one to trust," adding that she has "no one to film with besides Dolores Catania and part-timer Caroline Rauseo."
The source went on to allege that "Melissa Gorga, Margaret and Jackie Goldschnieder are behaving like mean girls" and giving Teresa an ultimatum, claiming they are demanding that if "she wants to have peace with them, she needs to distance herself from Jennifer."
According to the outlet, the rift among the women "has been creating extreme animosity between Teresa and Jennifer on and off camera over the past couple months."
Article continues below advertisement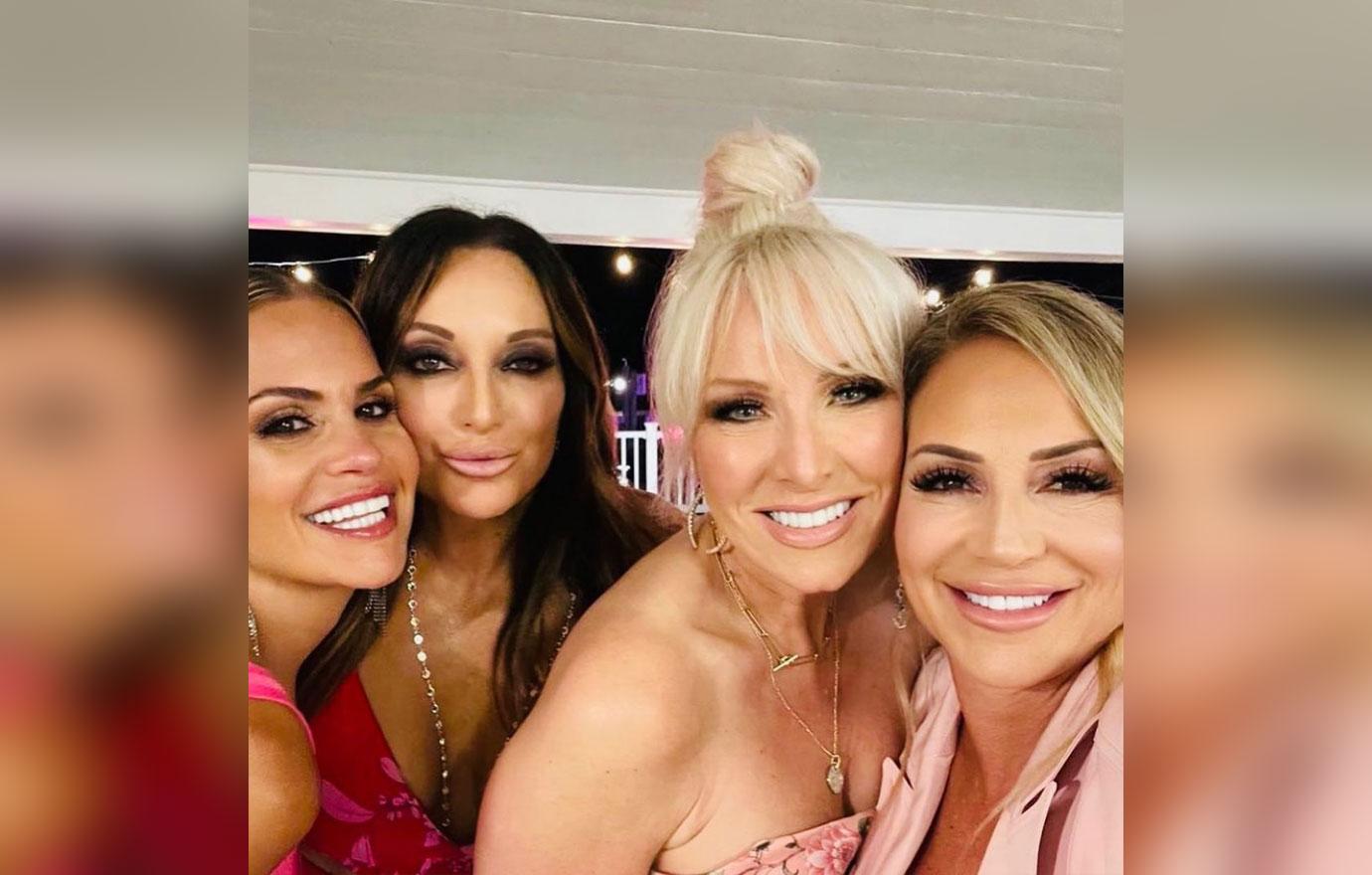 Interestingly, though, Jen shared a photo from yesterday's softball game showing her standing next to Tre's oldest daughter, Gia Giudice. "Love Love Love our 'fits!" she captioned the shot, going on to tag both the college student and her mom.
In response, Gia dropped four red heart emojis, while Tre commented, "Thank you love you [kiss face emoji]."
Article continues below advertisement
The timing of The Sun's story is interesting. Just one day prior, a report came out insinuating that Bill may have been the one stepping out on Jennifer in the past.
"I got some tea to spill straight out of New Jersey," a tipster told celebrity gossip site Deuxmoi. "This HW husband from NJ had an affair 10 years ago (not Jackie) and Marge found out and told everyone at Tre's party."
"Wife is super pissed because only they knew about it and had already worked past their issues and now she has to tell her kids about it," the anonymous sender added, going on to say, "Everyone is apparently being super mean to her and calling her a hypocrite for continually slut shaming and coming after Marge for her affair."
Article continues below advertisement
As RadarOnline.com pointed out, Jennifer, Melissa, Margaret and Jackie are the only married cast members.
RHONJ Season 12 is expected to premiere on Bravo this fall.