Jen Garner Ditches Diamond Ring, Actress Hasn't Been Seen With Rumored Fiancé John Miller In Months After Sparking Engagement Speculation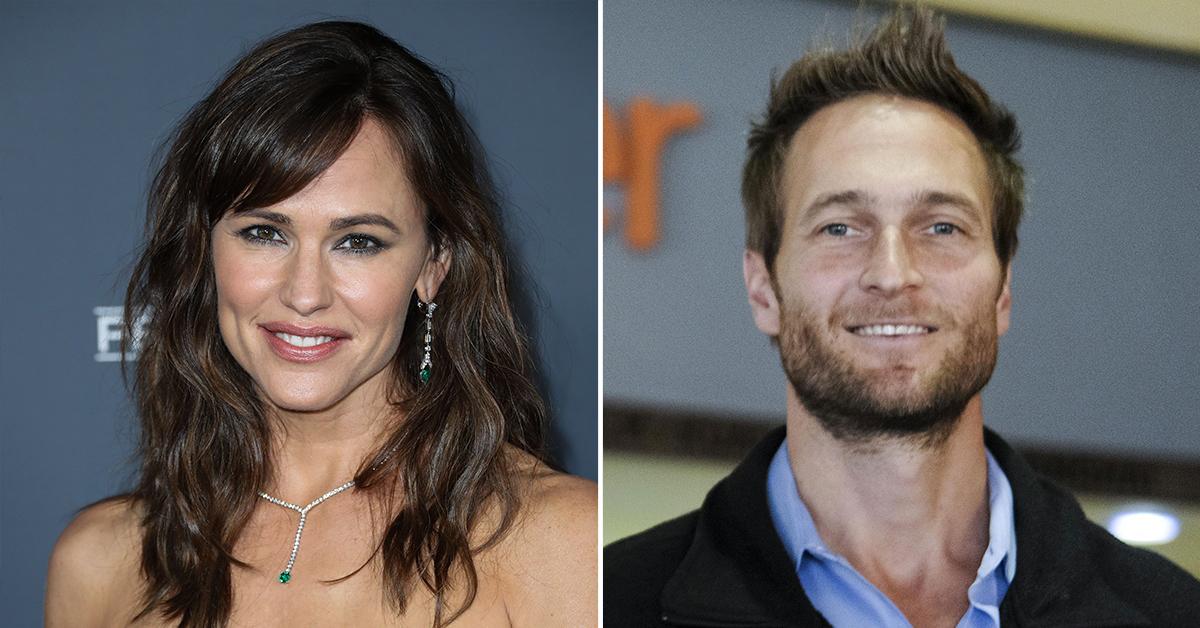 Jen Garner is giving mixed signals on her relationship status before the holidays after sparking engagement rumors by rocking a gigantic diamond ring on her wedding finger on multiple occasions.
Article continues below advertisement
The 49-year-old actress hit the town without her sparkler on Monday. Garner rocked her naked digit — this time, she didn't try to hide her bare finger from the paparazzi.
The last time we saw Garner with her rumored husband-to-be John Miller was all the way back in October. The fact he's been missing in action mixed with her not wearing a ring has everyone fearing there could be trouble in paradise.
Article continues below advertisement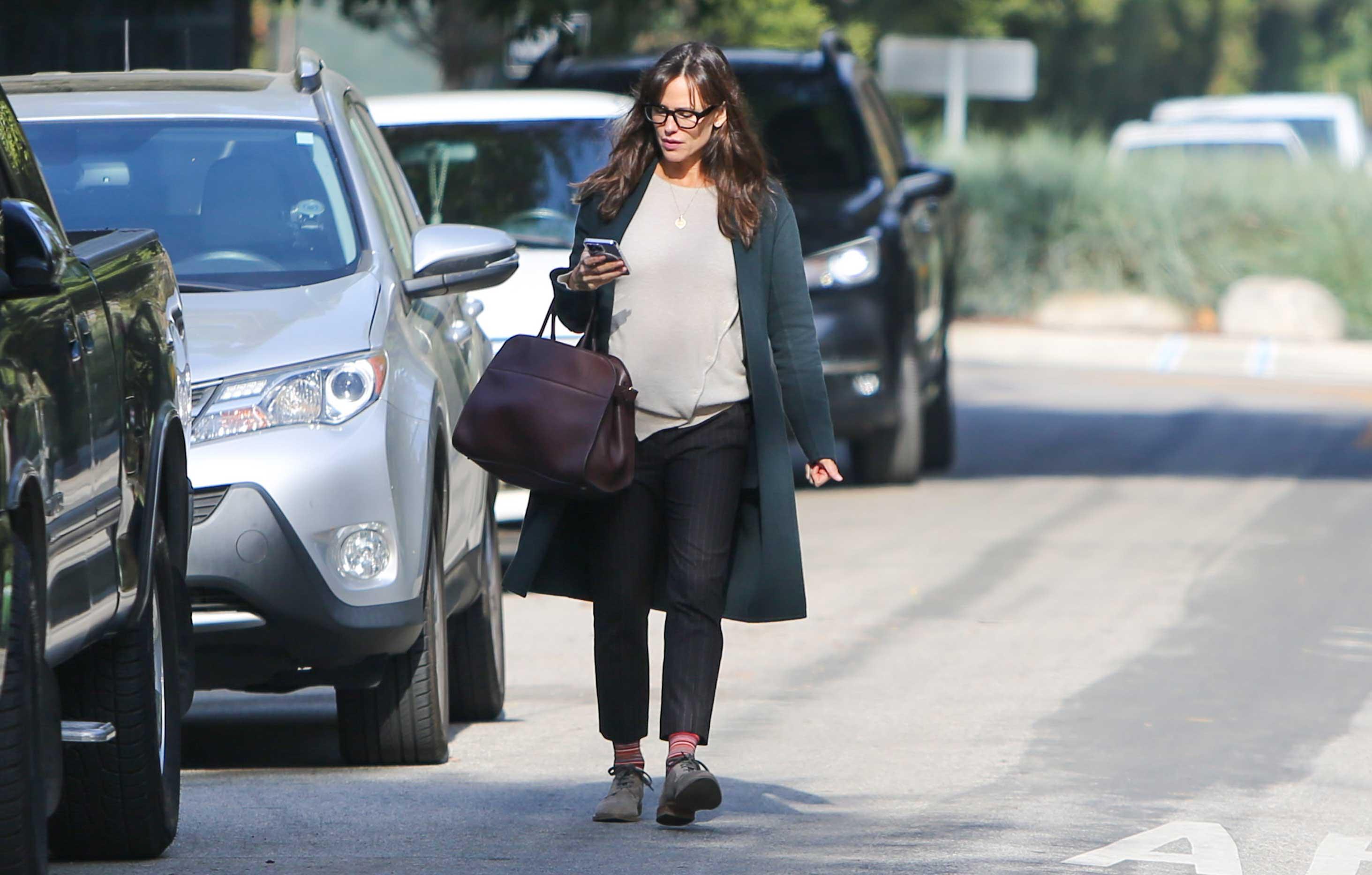 But Garner didn't pay attention to the rumors, making her way to the Brentwood Market in her ritzy neighborhood of Los Angeles before continuing on her errand run.
Keeping it casual in black pinstriped high waters with exposed red socks, the 13 Going On 30 actress slipped into a beige oversized shirt with a festive green jacket.
Article continues below advertisement
Looking distracted on her phone, Garner held her mobile divorce up towards her face and we couldn't help but notice she wasn't wearing the attention-grabbing sparkler.
Garner sparked engagement rumors in October after she was seen proudly showing off the diamond ring in Miller's New York City neighborhood. Holding her coffee with her left hand, the bling was so blinding that we needed sunglasses.
Article continues below advertisement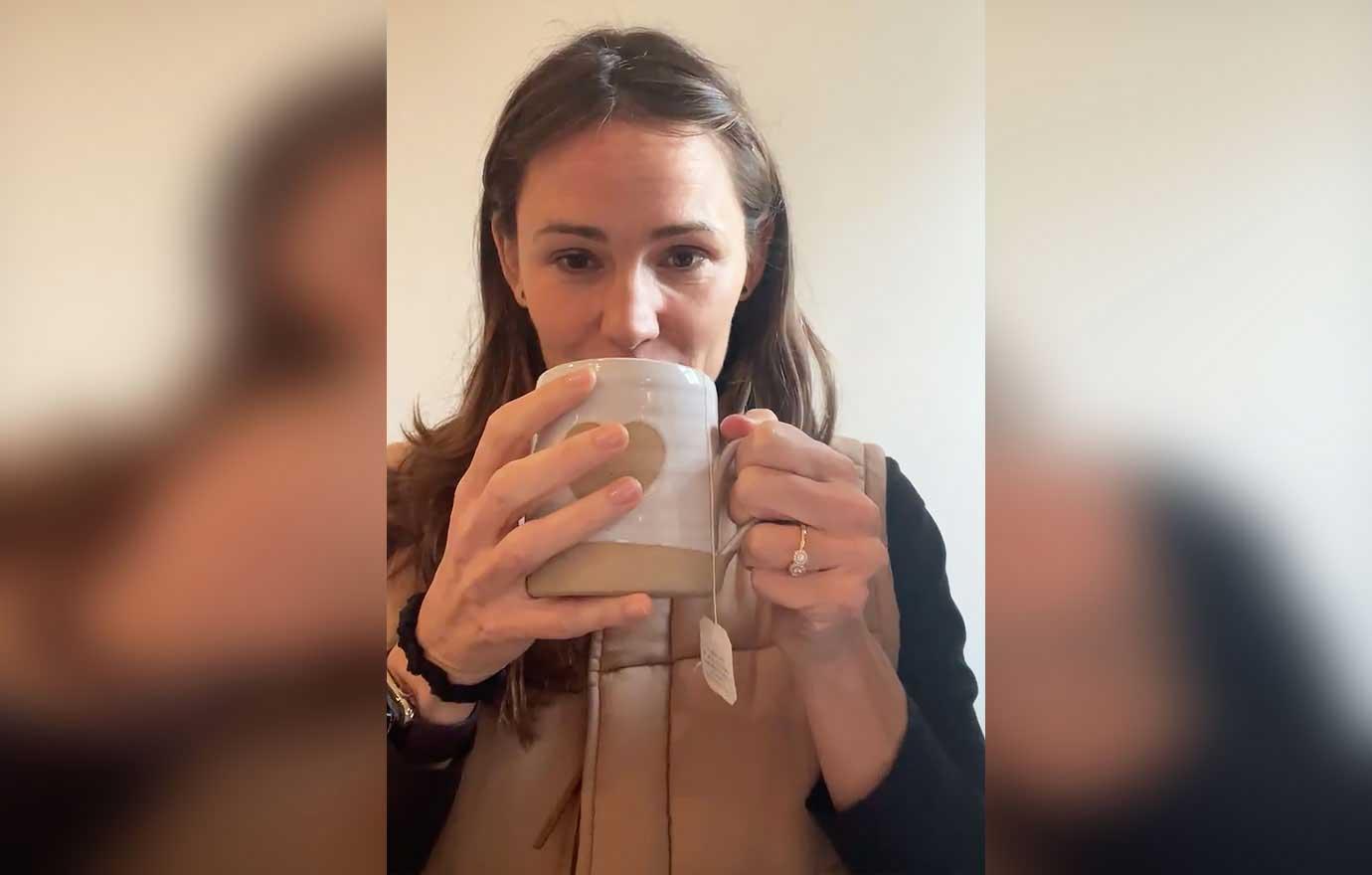 Days later, she continued to fuel speculation when she wore the diamond during an Instagram Live catch-up with her co-star and friend Judy Greer. While the two did not dish on her alleged engagement, Garner kept the sparkler in almost every shot.
After her ring make headlines, she pulled a sneaky one and moved the ring to her middle finger.
Article continues below advertisement
As RadarOnline.com reported, Garner rekindled her romance with Miller in May. They were first linked in 2018 but despite being together for two years, their romance didn't get a chance to survive the pandemic. They reportedly ended their relationship in March 2020 "before LA went into lockdown."
Neither Garner nor Miller has addressed the rumored engagement.