Jen Garner Fuels Engagement Rumors, Ben Affleck's Ex Shows Off Diamond Ring On Wedding Finger After Reuniting With On-Again Boyfriend John Miller
Jen Garner is pouring gasoline on those engagement rumors, wearing the diamond ring on social media, and marking the second time she's been spotted rocking the bling in the past week.
Article continues below advertisement
The 49-year-old actress didn't try to hide the dazzling sparkler from the camera while going live with her 13 Going On 30 co-star Judy Greer on Instagram. Ben Affleck's ex-wife has kept quiet amid the speculation she's engaged to her on-again boyfriend John Miller, but her display on Wednesday says it all.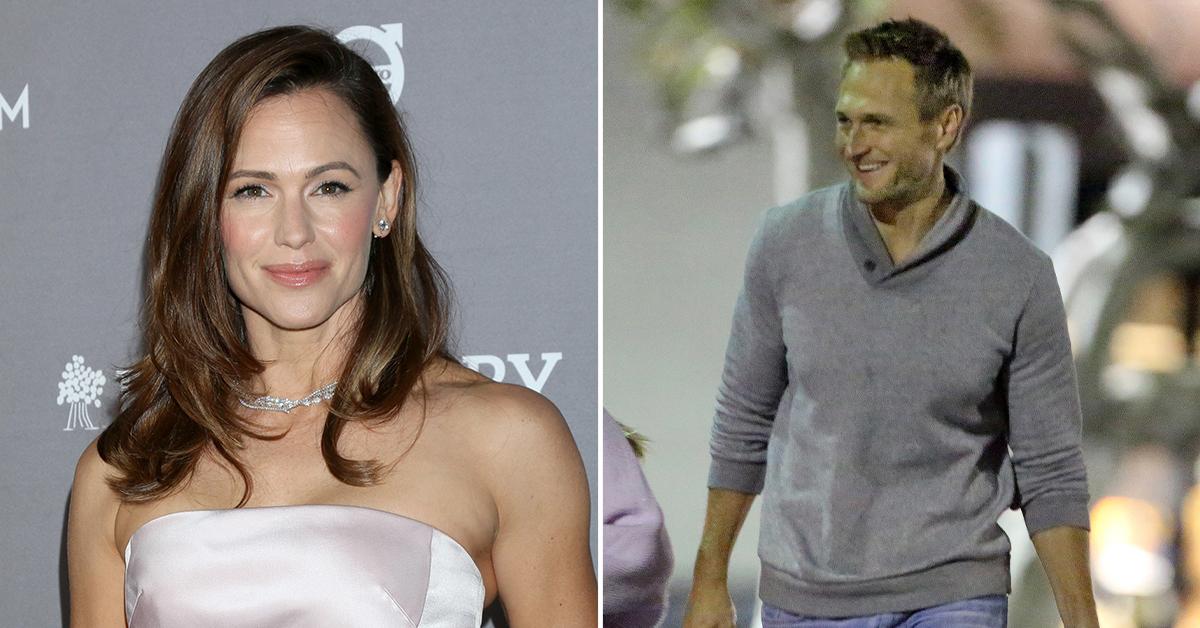 Article continues below advertisement
Catching their fans up on their lives and friendship since the 2004 film, Garner sipped on her caffeine, giving her followers a glimpse of the diamond ring as she held onto her coffee mug.
Speaking about managing their drinking and being sober for months, the actress appeared in good spirits while keeping everyone guessing about her relationship status with Miller.
In the 25-minute clip, Garner's left finger can be seen displaying the ring with multiple diamonds and a halo. While she did not mention her rumored engagement during her conversation with Judy, her sparkler was hard to ignore.
Article continues below advertisement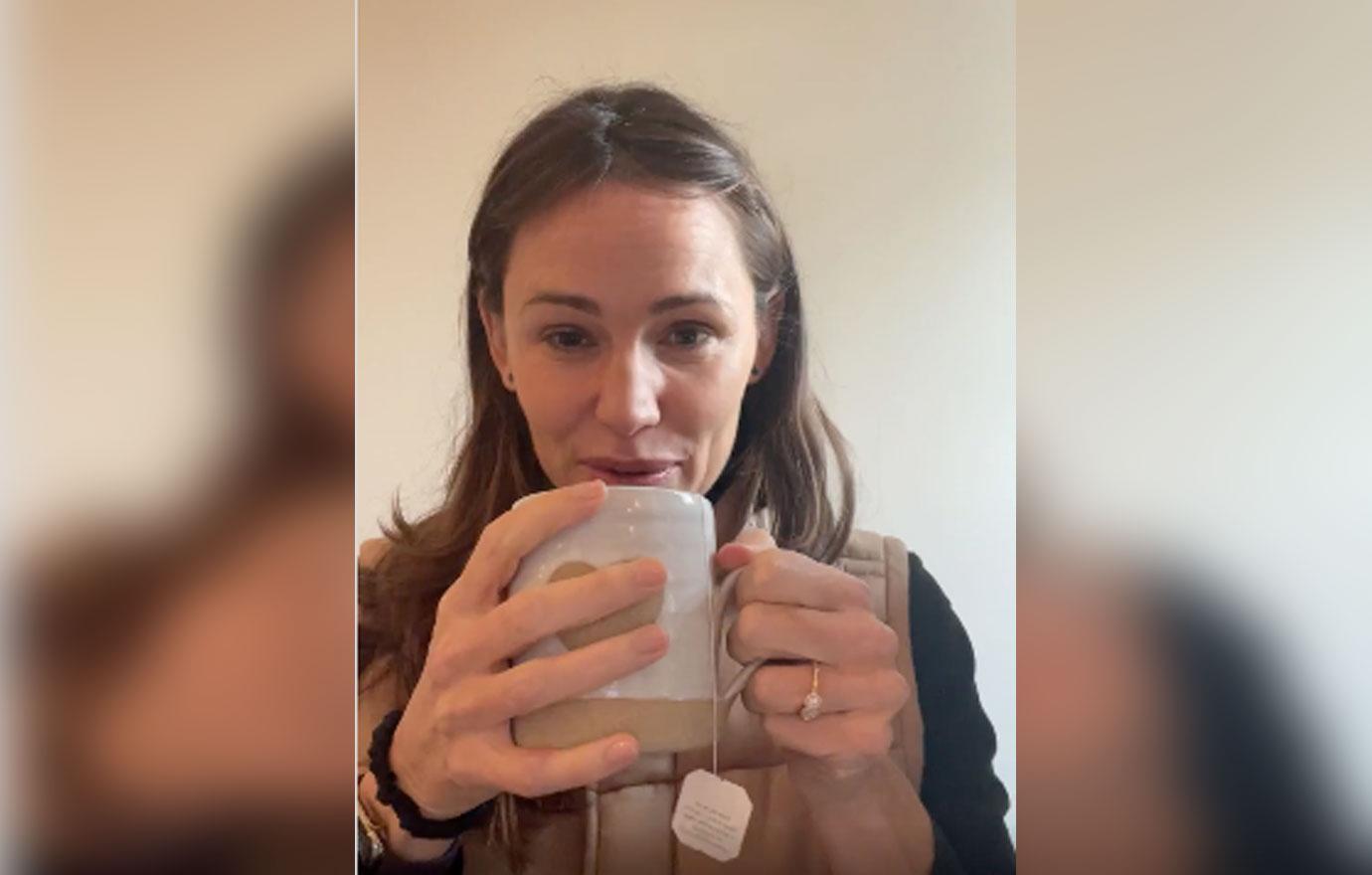 As RadarOnline.com reported, the actress was full of smiles while flashing the ring in New York City at the end of last month. While her rumored fiancé was nowhere to be found, Garner's ring was clear as day on her wedding finger during a coffee date with a friend.
Interestingly enough, when she returned to Los Angeles from the East Coast, Garner removed the ring. Her wedding finger wasn't bare for long though.
Article continues below advertisement
She rekindled her romance with Miller in May. Despite being on different coasts, the two have been spotted in each other's cities several times since then. They first linked in 2018 but broke up in March 2020 right before the pandemic.
If Garner plans on walking down the aisle with Miller, it will mark her second wedding. She famously married Affleck after his engagement to Jennifer Lopez went sideways.
Garner and Affleck said "I do" in 2005. The exes — who share three kids — made their divorce official in 2018.
Article continues below advertisement
They are in constant communication, as is Garner with Affleck's on-again girlfriend J. Lo. Sources tell RadarOnline.com the starlets have been texting for months and have even met up on occasion.
"J. Lo and Jennifer couldn't be more different, but they do share one thing in common which is their love for their children," an insider revealed.
"Once it was clear that Ben and Lopez were serious about getting back together, Jennifer reached out," the source explained. "When you have children with an ex and that person starts dating again, all three of you are linked together like it or not. Jennifer was determined to make sure that she had a relationship with J. Lo, if for nothing else, so that things were not awkward for her kids."
Garner, Affleck, and J. Lo are so chummy that the trio was spotted trick-or-treating in the same ritzy neighborhood on Halloween.