Jen Garner Hides Hand From Paparazzi, Actress Spotted Without Diamond Ring After Causing Engagement Rumbles
Jen Garner is keeping everyone guessing amid rumors she's engaged to on-again boyfriend John Miller. The 49-year-old actress removed her diamond ring after sending her fans into a tailspin with hopes of wedding bliss.
Article continues below advertisement
Garner was spotted without her sparkler while running errands in Los Angeles on Thursday, but as soon as she noticed the paparazzi, the star slipped her hand into her pocket to conceal her bare finger.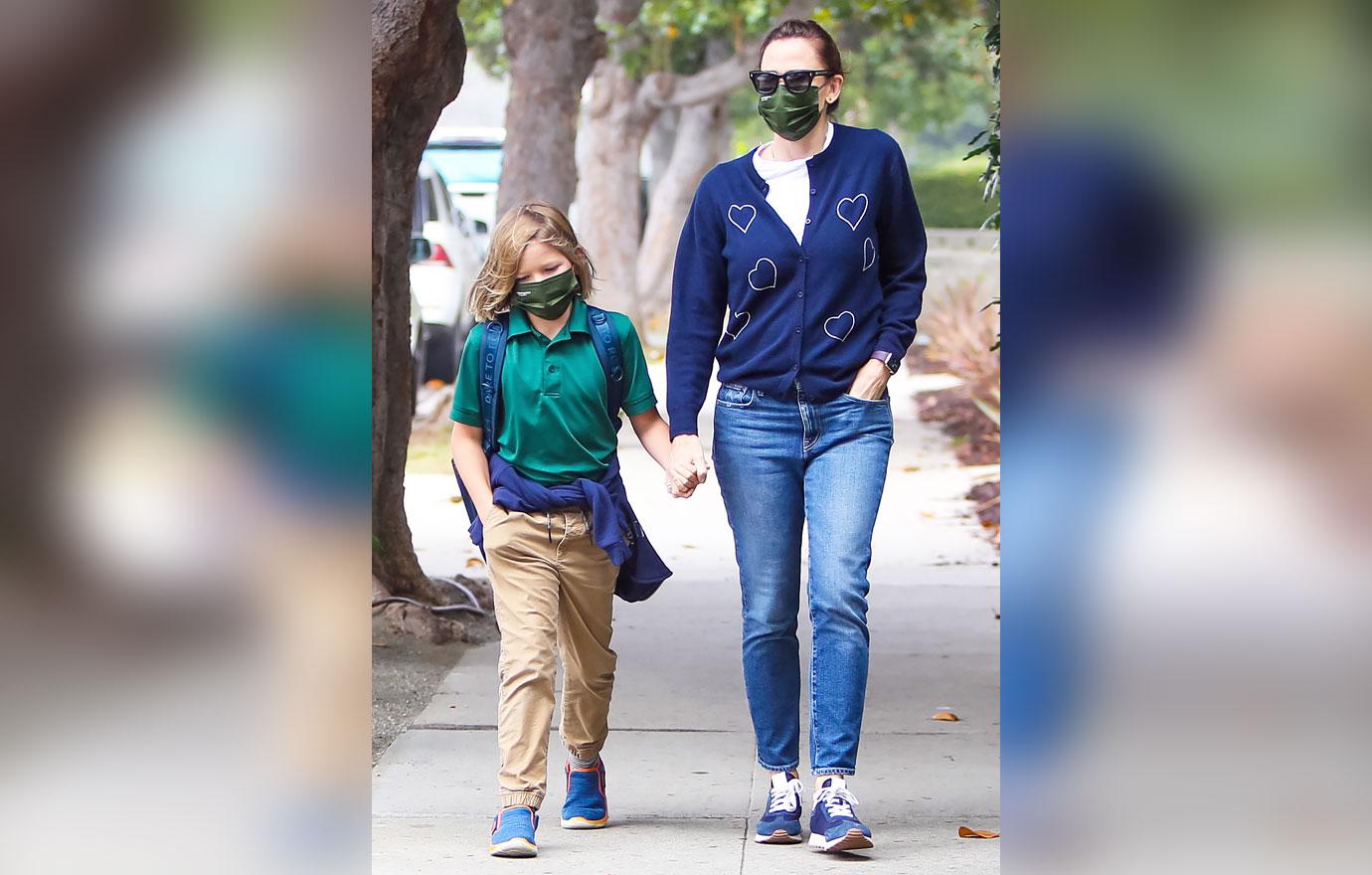 Article continues below advertisement
Keeping it casual, Ben Affleck's ex-wife slipped her famous curves into a pair of fitted jeans, a white shirt, sneakers, and a navy cardigan with hearts all over it.
Her ring finger wasn't the only thing she kept covered.
Garner was spotted wearing a mask over her face and sunglasses while picking up her 9-year-old son, Samuel, from his ritzy private school. Minutes before making the pitstop at her kid's elementary school, the 13 Going On 30 actress unknowingly showed off her naked ring finger.
Article continues below advertisement
Holding up her cell phone to chat, clutching a notebook in her left hand, and walking around without her hands in her pockets were just a few times the paparazzi caught her without her rumored multi-diamond sparkler.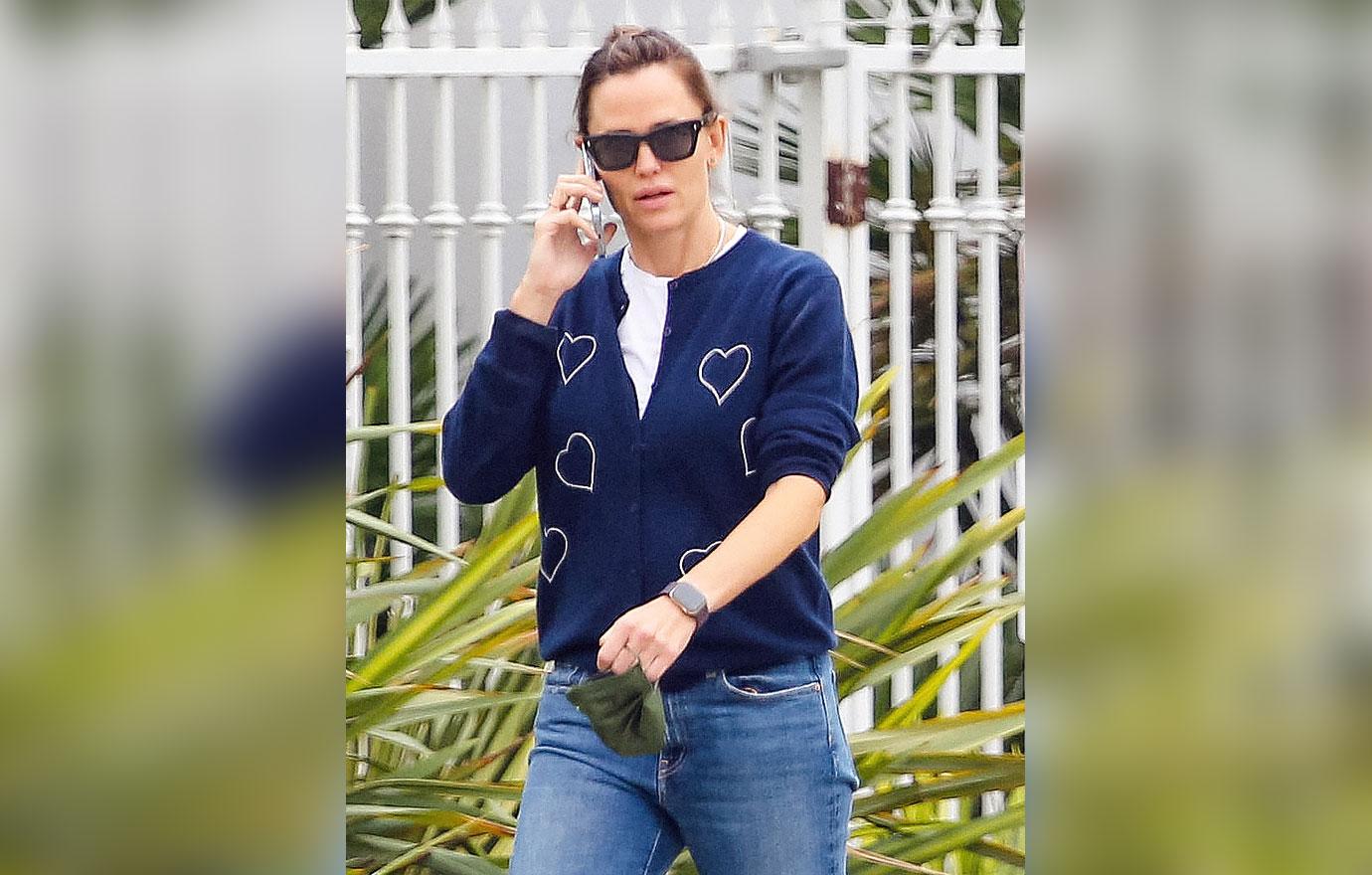 Article continues below advertisement
Hiding her hand once shutterbugs caught up with her is an interesting move for Garner. She proudly flaunted the ring on that finger earlier this week on social media.
During an Instagram Live with her former co-star Judy Greer, Garner failed to mention the rumored engagement, but she didn't hesitate to blind her followers with the giant rock.
This isn't the first time she's shown off the bling either.
As RadarOnline.com reported, the actress was full of smiles while flashing the ring in New York City at the end of last month. While her rumored fiancé was nowhere to be found, Garner's ring was clear as day on her wedding finger during a coffee date with a friend.
Article continues below advertisement
The duo rekindled their romance in May. Despite being on different coasts, the two have been spotted in each other's cities several times since then. They first linked in 2018 but broke up in March 2020 right before the pandemic.
If Garner plans on walking down the aisle with Miller, it will mark her second wedding. She famously married Affleck after his engagement to Jennifer Lopez went sideways.
Garner and Affleck — who share three children — finalized their divorce in 2018.