Jason Momoa Strips At 'Gucci' After-Party To Reveal Buff Body Before Stumbling Out Of London Club Barefoot At 2:30 AM Without Wife Lisa Bonet
A shirtless, dancing Jason Momoa is a sight we could watch on repeat! A newly surfaced video shows exactly what went on inside the London club before the Aquaman actor stumbled out at 2:30 AM without his shoes or wife, Lisa Bonet.
Article continues below advertisement
In the hilarious — not to mention hot — clip, Momoa is seen cutting it up on the dance floor and tearing off his shirt without a care in the world at the after-party for Lady Gaga's House of Gucci premiere in London last week.
Despite the room being full of A-listers, the 42-year-old hunk threw his inhibitions out the door. Letting loose when the DJ put on AC/DC's Back in Black, Momoa proved he couldn't be restricted, ripping his t-shirt to reveal his chiseled, bare chest for all to see.
Article continues below advertisement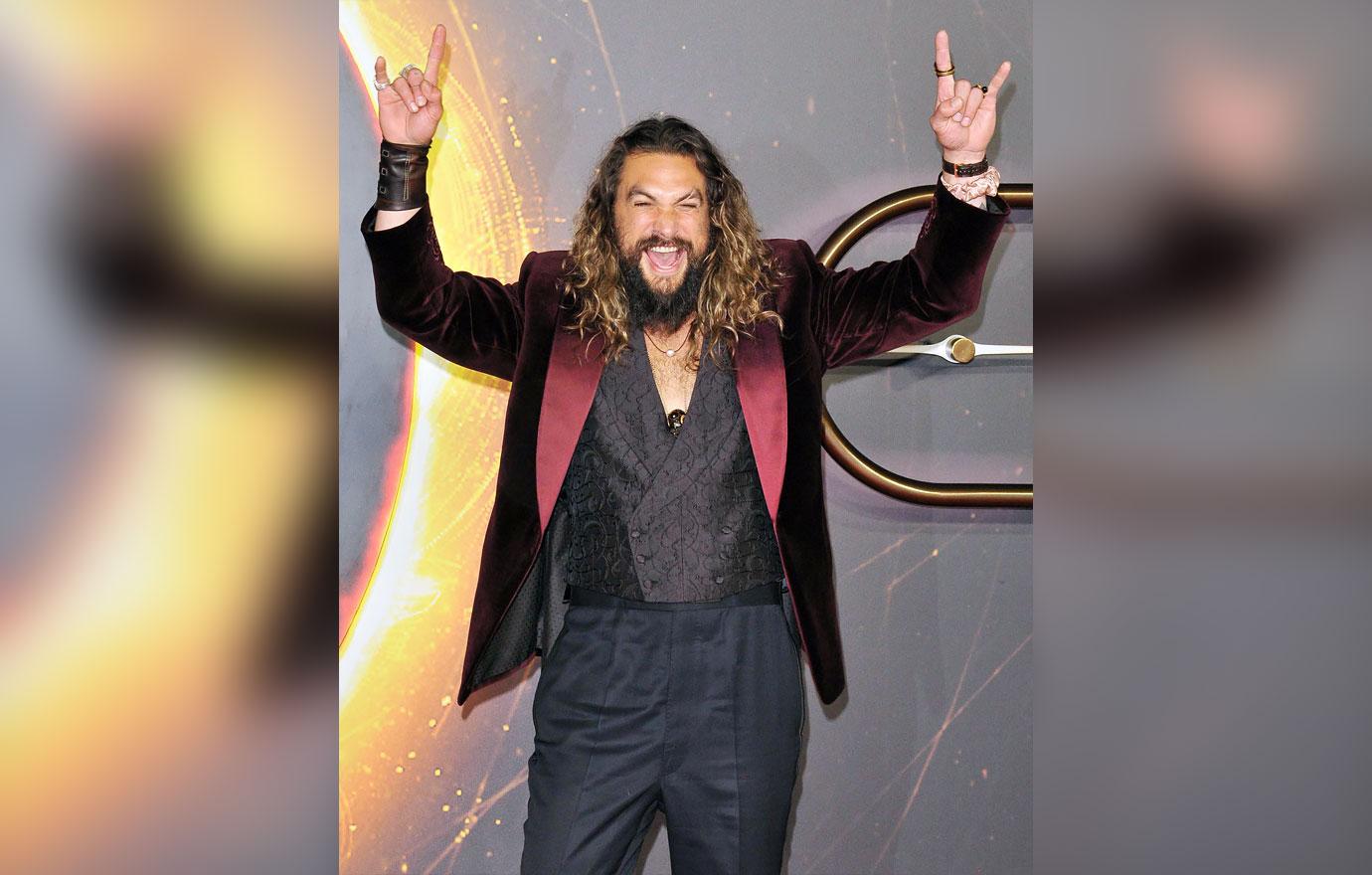 Jumping up and down to the music, the actor's long, curly locks bounced up and down; however, his rockhard abs and pecks stayed in place. Sporting a smile while singing to the music, Momoa wasn't the only one on the dance floor having a good time.
Article continues below advertisement
His shirtless dance performance seemed to please the party-goers. Several people can be seen in the video laughing and cheering him on.
Momoa showed he's a good time Sally, even if his wife is nowhere in sight.
The Game of Thrones actor has been in London filming the Aquaman sequel. While was spotted sneaking into the House of Gucci premiere, he was the life of the movie's after-party.
Momoa's fun didn't stop on the dance floor.
Article continues below advertisement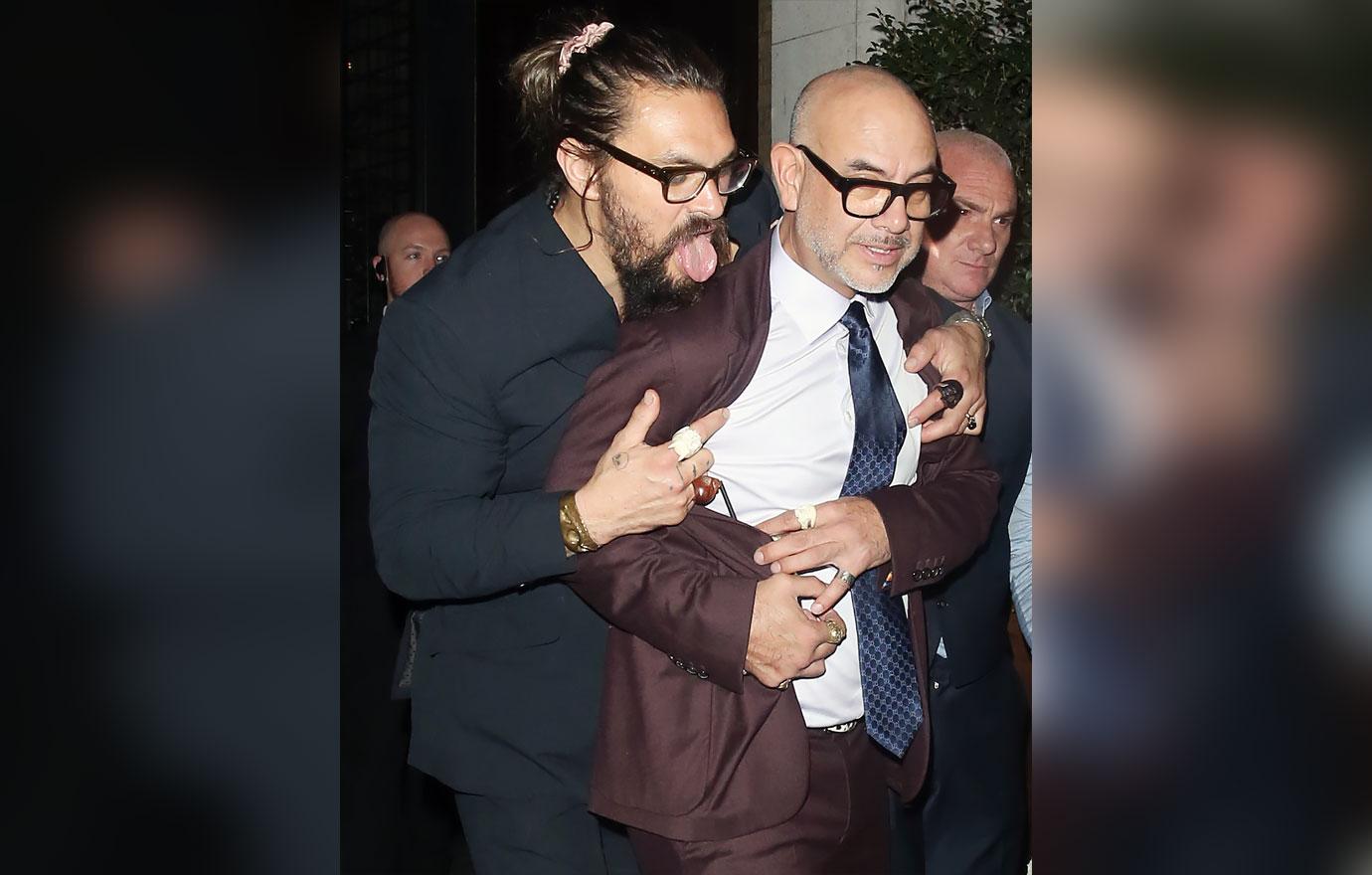 When the party was over, he didn't appear to want to go home. Momoa was photographed stumbling out of the club at 2:30 AM. He even needed assistance getting into his awaiting car.
Putting all of his weight on an unidentified man, the star was in great spirits despite looking like he was three sheets to the wind.
Article continues below advertisement
Momoa couldn't even keep his shoes on. While the actor jumped into his car, he wasn't alone. Many picked up on the "mystery woman" he was seen leaving the party with.
However, Momoa later confirmed the woman was actually his niece.
The point of this story is we all want to party with Jason Momoa!