Jamie Lynn Spears Dragged For Crying 'Crocodile Tears' & Accusing Sister Britney Of Not Taking Advantage Of Her 'Help' In Freeing Singer From Conservatorship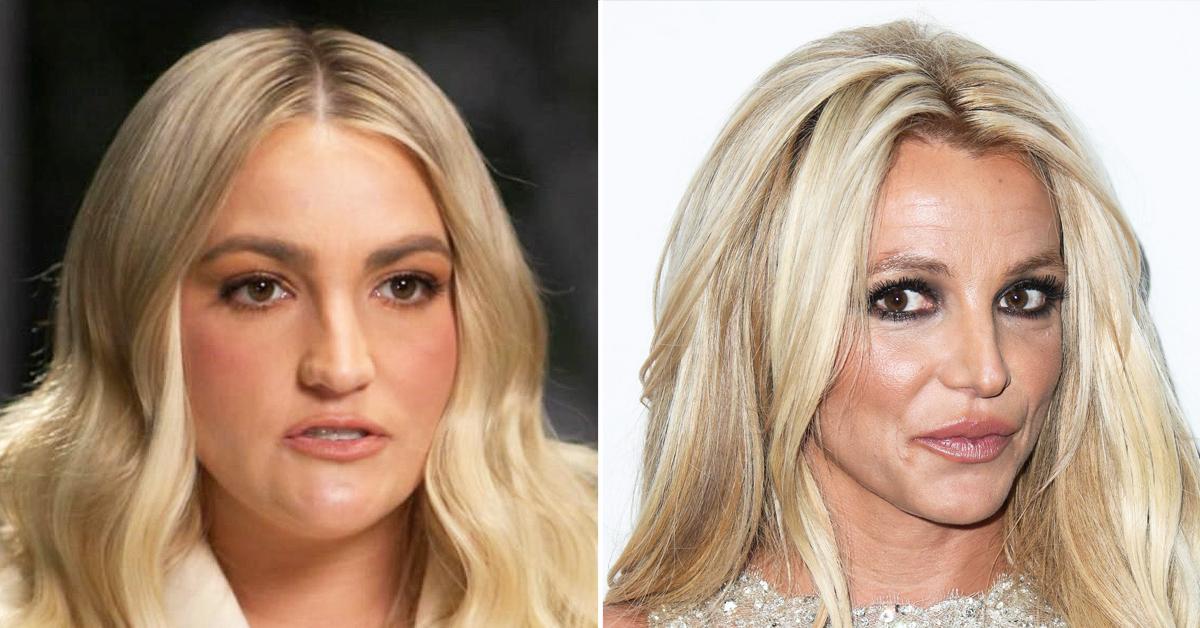 Jamie Lynn Spears made it clear when she stopped by Good Morning America to promote her upcoming book that she believes "everyone has a voice, and it should be heard."
Careful what you wish for, Jamie Lynn.
Article continues below advertisement
The internet took the sentiment and ran with it, dragging Britney's Spears' younger sister for "fake" crying, seemingly using the pop star's name "for promotion and her own self gain," and claiming she did everything she could to "help" free the singer from an allegedly abusive 13-plus-year conservatorship under the control of their father, Jamie Spears.
Speaking to ABC News Nightline co-anchor Juju Chang, Jamie Lynn said that growing up, she "adored" her big sister. "She felt like everything to me. ... I felt like she was another mama."
Jamie Lynn writes in her book, titled Things I Should Have Said, that she noticed Britney's behavior start to change. She used the words "erratic," paranoid" and "spiraling" to describe what she believes she saw.
But when asked during her interview how she sees her sister's "state of mind currently," Jamie Lynn changed her tone. "I can't really speak to anyone's else's state of mind," she told Chang. "I don't think that's fair."
"But I'm allowed to say how I felt about in those because that matters," she added. "It matters that I was in pain."
Article continues below advertisement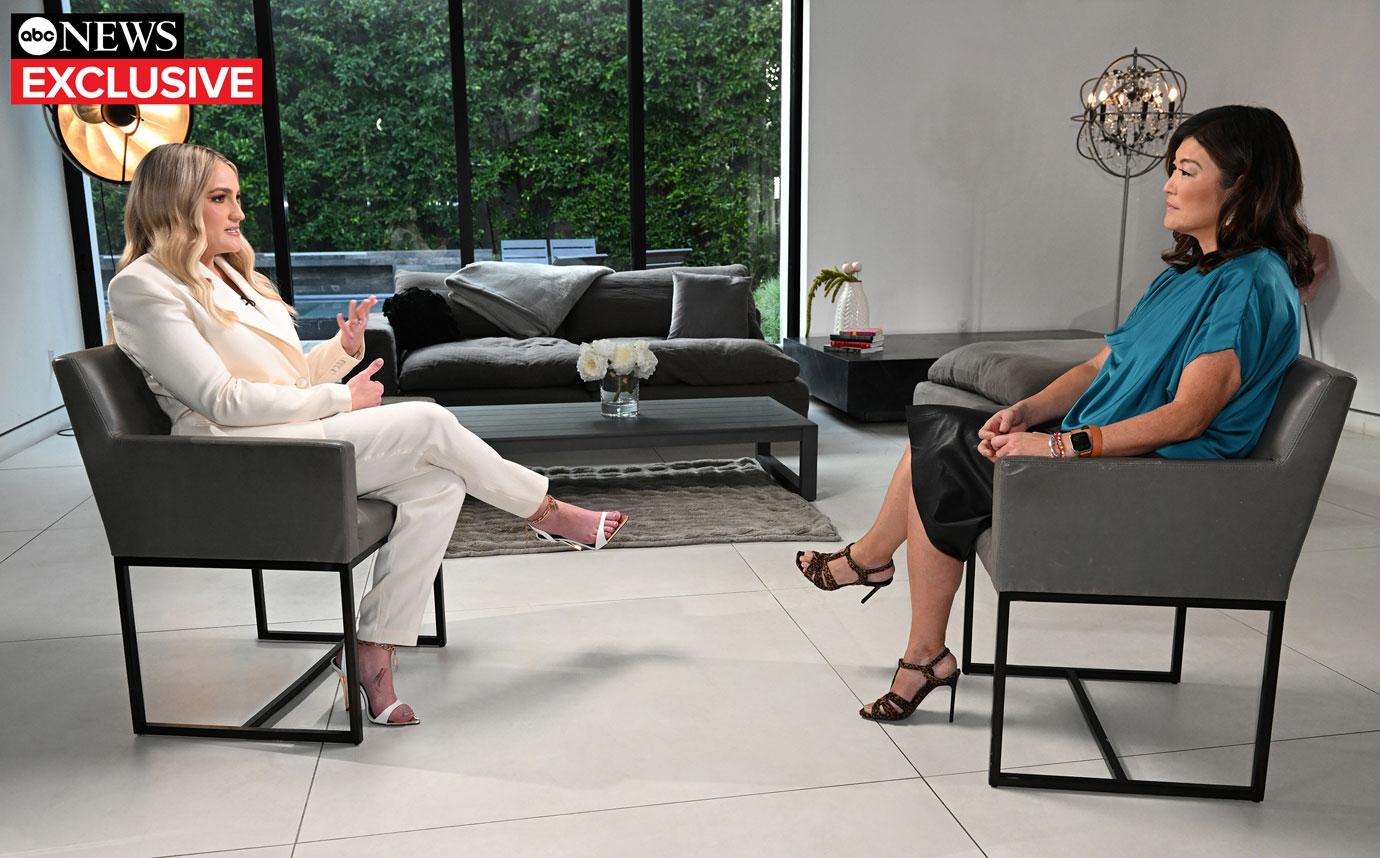 In her June 2021 testimony, Britney called her conservatorship "abusive" and said she would "honestly like to sue my family" because "my family has lived off my conservatorship for 13 years."
While Jamie Lynn insists she was "happy" that the legal arrangement ended up being terminated, she claims she's never had much knowledge of its inner workings.
"First off, I don't understand– When it was put into place, I was a 17-year-old. I was about to have a baby, so I didn't understand what was happening, nor was I focused on that," she explained. "I was focused on the fact that I was a 17-year-old about to have a baby. I understand just as little about it then as I do now."
Article continues below advertisement
The one-time star of Nickelodeon's teen sitcom Zooey 101 told Chang that the singer once asked her to be on her trust and will.
"I would be the person who would make sure that her boys got what they needed," said Spears. "Whether she's in a conservatorship or not, that was a very normal thing, I thought. Once I realized that, you know what, she's in a conservatorship, I just felt like I didn't wanna be a part of [it] until maybe she was out of the conservatorship."
"So there was no, like, me overseeing funds or something like that. And if it was, that was a misunderstanding," she added. "But either way, I took no steps to be a part of it."
Not only that, but Jamie Lynn claims she even tried to give Britney the resources to help her get her freedom back but that they were ultimately not used.
"I've always been my sister's biggest supporter, so when she needed help, I set up ways to do so," said Jamie Lynn. "I went out of my way to make sure that, um, she had the contacts she needed to possibly go ahead and end this conservatorship and just end this all for our family. If it's gonna cause this much discord, why continue it?"
She did not elaborate on what steps she took or what contacts she allegedly provided her sister.
Article continues below advertisement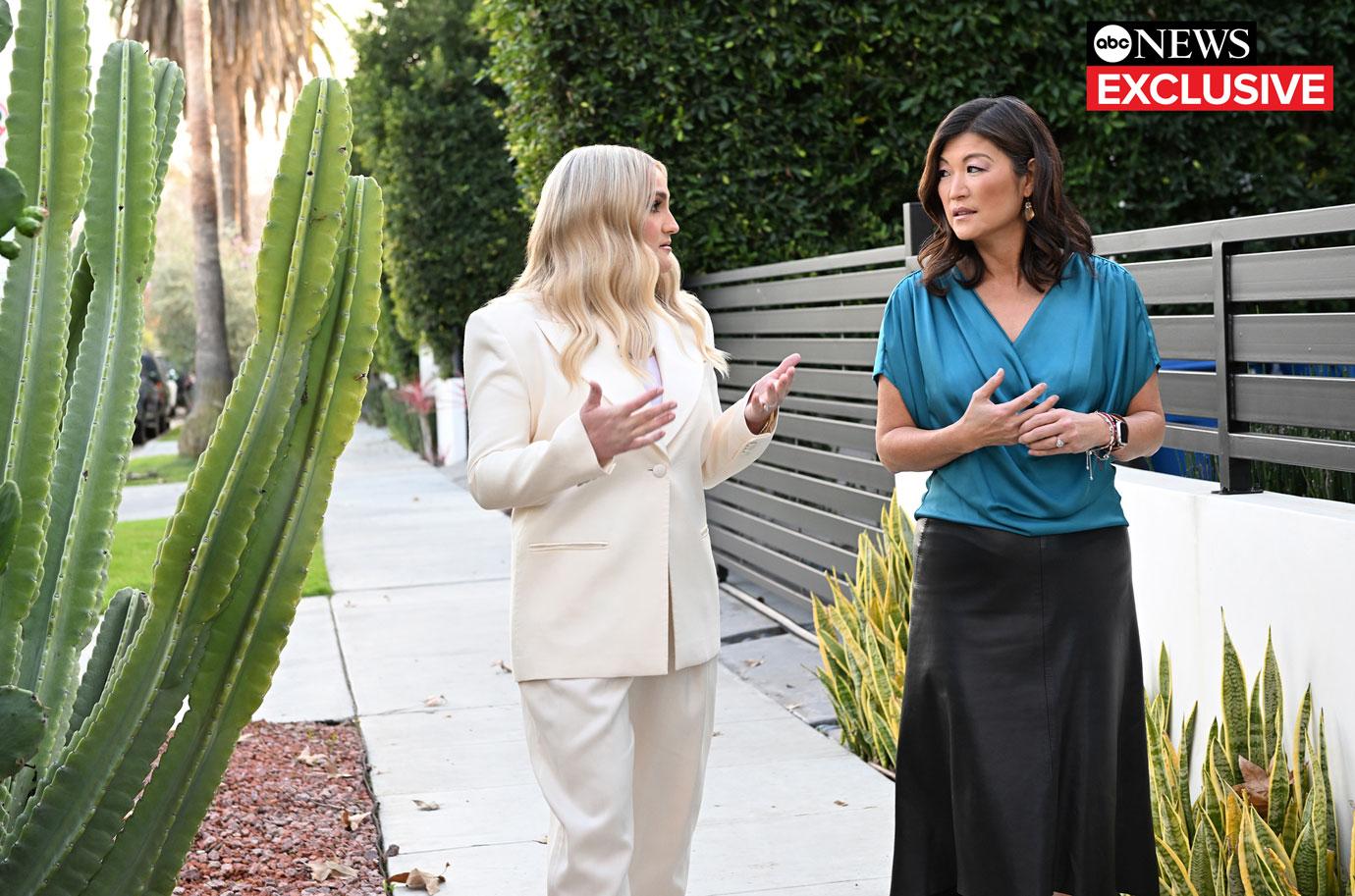 MORE ON:
Jamie Lynn Spears
When asked point blank whether she ever agreed with the legal arrangement in question, the actress replied, "It wasn't about agree with the conservatorship. Everyone has a voice, and it should be heard. So if she wanted to talk to other people, then I did, I set that up. I even spoke to her legal team ... previous legal team, and that did not end well in my favor."
"I did take the steps to help," she insisted, "but how many times can I take the steps without, um, you know, she has to walk through the door."
Article continues below advertisement
Last July, Britney put her sister on blast for her "tribute performance" at the 2017 Radio Disney Music Awards, saying that the move felt like betrayal and hurt her deeply.
"Honestly, it was somewhat confusing to me about that, and I actually have spoke to her about that," said Jamie Lynn. "I was doing a tribute to honor my sister and all the amazing things that she's done."
"I don't think she's personally upset with me about that," she went on, going on to add, "Truthfully, I don't know why that bothers her."
Chang asked Spears what happened to the love she once had for her "second mama."
"Um, that love is still there, 100 percent," she replied. "I love, um, I love my sister. I've only ever loved and supported her and done what's right by her. And she knows that, so I don't know why we're in this position right now."
Well, the internet has some theories. See the most savage reactions to JLS' interview below.
Article continues below advertisement
–Jamie Lynn Spears using Britney Spears' name AGAIN for promotion and her own self gain.
–She's crying fake tears about how much she loves her sister as soon as her book comes out but it was crickets from her for 13 years.
–Why is she crying now? She was all smiles on GMA in 2020, performing while her sister was having one or the toughest years of her life. NOW she wants to cry? Why didn't she use her 2020 segment to cry about her sister's abuse?
–Crocodile tears.
–Britney has openly said she wants to see her entire family in jail for the atrocities they've committed against her, including Jamie Lynn. Giving an abuser like this any sort of platform to peddle a book is not the move, @GMA.
–When will @GMA stop giving Britney Spears' publicly accused abusers a public platform? It's so freakin' disrespectful. If Britney wants the public to know something, she'll give her own damn interview! Please stop giving anyone else an opportunity to control the narrative!
–She abused her sister, stole money from her and continues to abuse her emotionally. So imagine what would she do if she didn't love her. Just [a] few months ago she and her husband talked trash about Britney in DMs. I hope Britney drags her so bad!! Sick ppl, what kind of family is this.
–#TBT To Jamie Lynn calling Britney's Destin condo hers. (More on that here.)
–Everyone can see what she is... There's no point in her trying to manipulate the audience.