Britney Spears' Sister Jamie Lynn Releasing Memoir Amid Sister's Conservatorship Battle, No Mention Of Pop Star
Jamie Lynn Spears is gearing up to tell all in a memoir slated for a January 2022 release.
Article continues below advertisement
While the book – titled I Must Confess: Family, Fame, And Figuring It Out – appeared quietly online amid older sister Britney's raging conservatorship battle, Jamie Lynn has not made any public announcements about it.
However, the memoir does appear on the publisher's website, which contains links to pre-order from platforms including Amazon, Apple Books, Barnes & Noble and Google Play.
Reps for Jamie Lynn have not yet responded to RadarOnline.com's request for comment.
Article continues below advertisement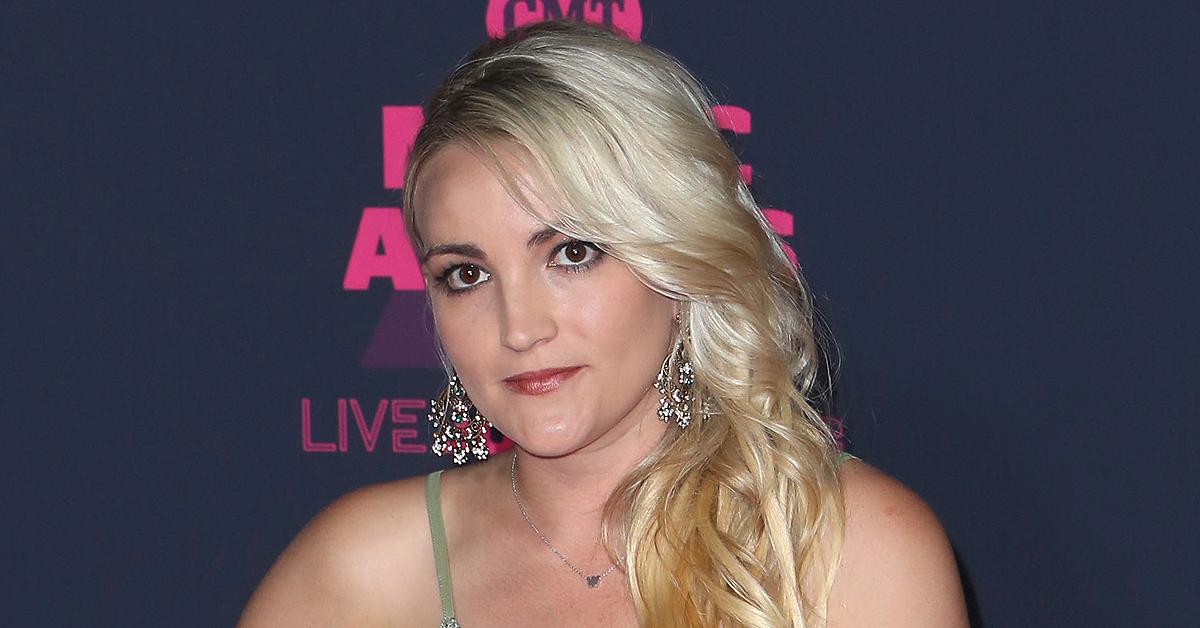 According to Worthy Publishing, I Must Confess tells the 30-year-old Nickelodeon alum's "unfiltered story on her own terms about being a child star, becoming a teen mom, the years she stepped away from the spotlight, the terrifying ATV accident that threatened her daughter's life, and discovering the most important elements of life: love and family."
Article continues below advertisement
The book will "reveal the details behind Jamie Lynn's highest and lowest moments. She shares never-before-heard stories that are at times funny, inspiring, messy, and uncomfortable. Like having her mom's credit card declined at Limited Too when her sister was on the radio. How it feels to have inspired 16 and Pregnant with her own life story. Why her daughter's ATV accident caused her to reevaluate and redirect her life. And why her family is just like any other family."
"The world met Jamie Lynn as a child star, when it was her job to perform, both on set and for the press," the publisher's description goes on. "She spent years escaping into different characters – on All That!, Zoey 101 and even in the role of Britney's kid sister. Pretending to be other people was easy, but when she decided to start a music career in Nashville, she realized she could no longer hide behind the characters she played."
MORE ON:
Jamie Lynn Spears
Article continues below advertisement
"Soon, the real Jamie Lynn started to take center stage – a raw, blemished, and imperfect woman, standing in her own power," the website states. "Just Jamie Lynn – wife, momma, sister, daughter, actress and musician doing the best she can to show up for herself and teaching her daughters to have the courage to love every part of themselves too."
Worthy describes the married mother of two as "down to Earth" and says she "wants to use her experiences in the 'the family business' to help young women everywhere see the unique power and strength that comes from believing in themselves, taking risks, learning from their relationships, and embracing a not-always-so-perfect journey."
Article continues below advertisement
It's interesting that Jamie Lynn would choose to name her book after a lyric from one of her sister's biggest songs, ...Baby One More Time, considering how she's handled public scrutiny over her successful sibling's current struggles.
Just last week, the former Zoey 101 star claimed she and her family were receiving death threats from Britney's diehard fans.
Taking to Instagram, she asked her 2.2 million followers to ease up the threats, which she claimed had also been directed at her daughters: 13-year-old Maddie Briann Aldridge and 3-year-old Ivey Joan Watson.
"I respect that everyone has the right to express themselves," Jamie Lynn wrote on the social media platform, "but can we please stop with the death threats, especially the death threats to children."
Article continues below advertisement
Her first-ever comments on Britney's allegedly abusive 13-year conservatorship under their father, Jamie Spears, were not received well.
Days after the pop star's shocking testimony in court – during which she said she was miserable, and felt she had been abandoned and mistreated by her family – the former Nickelodeon star staunchly defended herself in a seemingly angry video shared on Instagram.