Jamal Khashoggi's Murder Suspect Arrested In France, Former Member Of Saudi Royal Guard Caught Trying To Board Flight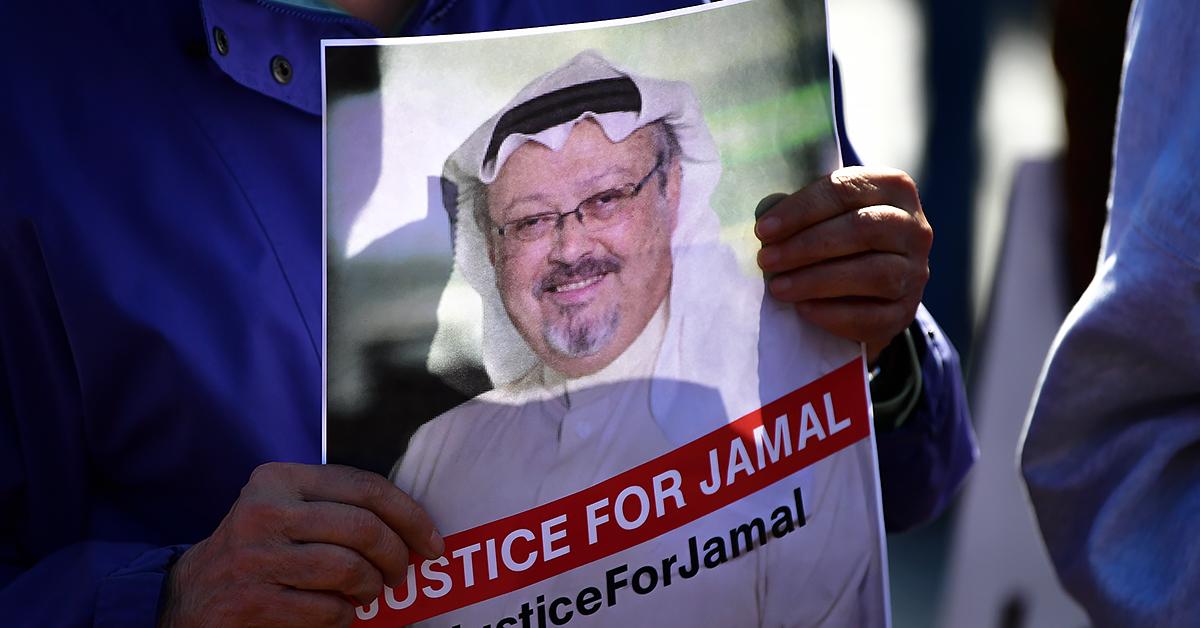 One of the suspected murderers of slain Washington Post columnist Jamal Khashoggi has been arrested in France.
Khalid Alotaibi – a former Royal Guard of Saudi Arabia – was detained at Charles de Gaulle airport near Paris on Tuesday while waiting to board a flight to Riyadh.
Article continues below advertisement
According to French RTL Radio, which reported the news, authorities believe Alotaibi was involved in the killing of Khashoggi by agents of the Saudi government, allegedly at the behest of Crown Prince Mohammed bin Salman, at the Saudi consulate in Istanbul back in October of 2018.
Khashoggi – who advocated for progressivism – entered the consulate to obtain documents related to his planned marriage, but he was never seen leaving. Speculation ran rampant that he had been murdered and dismembered inside.
Initially, the Saudi government denied his death, but after its attorney general declared that the murder was premeditated, the United States' Central Intelligence Agency concluded that bin Salman had ordered the assassination.
Two months later, Khashoggi – along with other reporters who had faced political persecution for their work – was named Time magazine's person of the year for his groundbreaking work in journalism.
Article continues below advertisement
Khashoggi was critical of his country's government and how it treats its women and members of the LGBTQIA+ community, and while he wasn't the only one, he appears to have paid for his actions with his life.
Just last month, the Human Rights Foundation publicly begged Justin Bieber to abandon a then-upcoming performance at the Formula One Saudi Arabian Grand Prix. The show was slated for Dec. 5.
In an open letter from the organization's chairman, Garry Kasparov, and CEO, Thor Halvorssen, they pleaded with the 27-year-old pop star to pull out of his agreement "as a symbol of solidarity with the ongoing suffering of the Saudi people."
"We are writing to urgently inform you of the human rights crisis in Saudi Arabia; to explain the role that the regime of MBS [Crown Prince Mohammed bin Salman] has played in violating the rights of tens of millions of Saudis; to ask that you consider the unfortunate implications of your engagement with the brutal dictatorship of MBS; and to respectfully request that, in light of your status as a global personality, you take this opportunity to positively influence human rights policy in Saudi Arabia by canceling your appearance, as a symbol of solidarity with the ongoing suffering of the Saudi people," they wrote in the letter, dated Nov. 2.
Article continues below advertisement
They went on to accuse Saudi Arabia's monarchy of throwing money at entertainers in order to cover up its gross abuses of power.
"The Saudi regime is happy to pay large sums to international celebrities to give the Kingdom a veneer of respectability, as long as the human rights violations occurring within Saudi Arabia are never mentioned," the letter read.
Despite their best efforts, Bieber still took the stage in front of a packed crowd in the Red Sea city of Jiddah on Sunday, singing some of his most popular hits.