Huma Abedin Looks Chummy With Unemployed Sex Predator Ex Anthony Weiner During Rare Outing Ahead Of Bombshell Book Release
Article continues below advertisement
The once-powerful politician couple appeared to be in good spirits while they shopped in New York City on Wednesday. Huma was the one pulling out her cash considering Weiner is currently unemployed.
Despite her ex going to prison after sexting a 15-year-old schoolgirl, Huma looked chummy with the father of her children during the daytime errand run.
Article continues below advertisement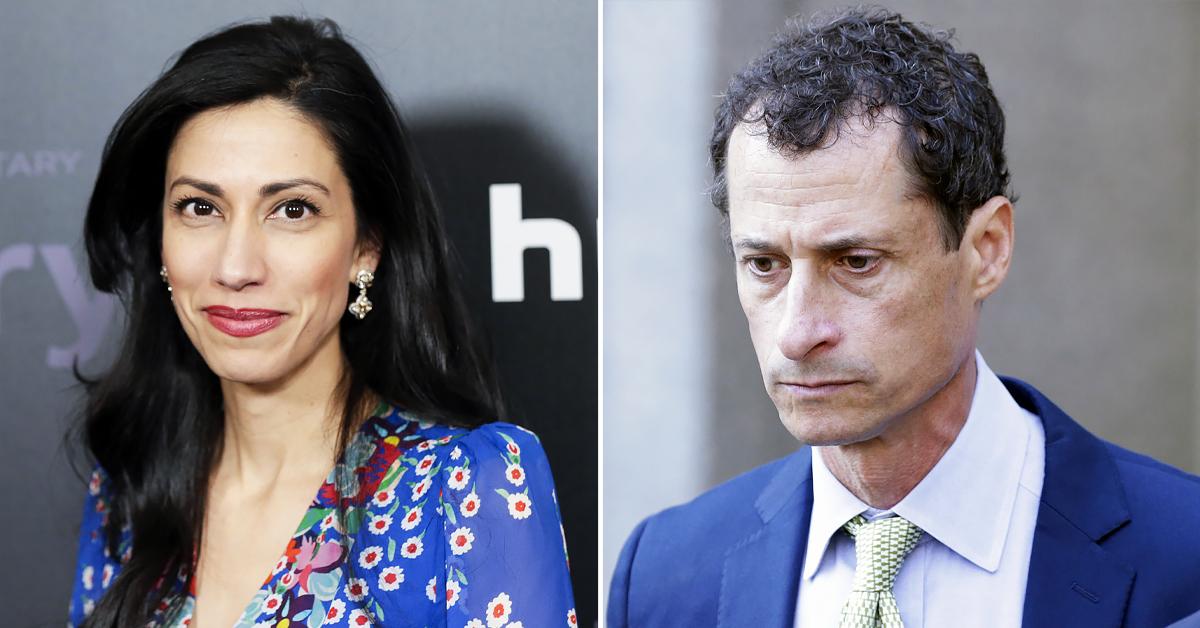 Hillary Clinton's former longtime aide kept it casual, wearing a cream sweater, jeans, and a checkered blazer. Wearing her dark hair in a low ponytail, Huma clung to her cell phone while holding bags in her arms.
Her ex didn't offer to help.
Article continues below advertisement
Weiner decided to ditch his mask, instead going bare faced for the world to see. Slipping into an oversized hoodie, the disgraced politician walked the streets with the former Mrs. Anthony Weiner in a pair of navy jeans and a baseball cap.
While the former pair looked friendly, they weren't captured talking. Instead, Huma was photographed on a call with someone else as Weiner was seen with his wireless earphones in his ears.
Article continues below advertisement
Despite having a child together, Huma and Weiner have rarely been spotted together since she filed for divorce in 2017 following the embarrassing sexting scandal.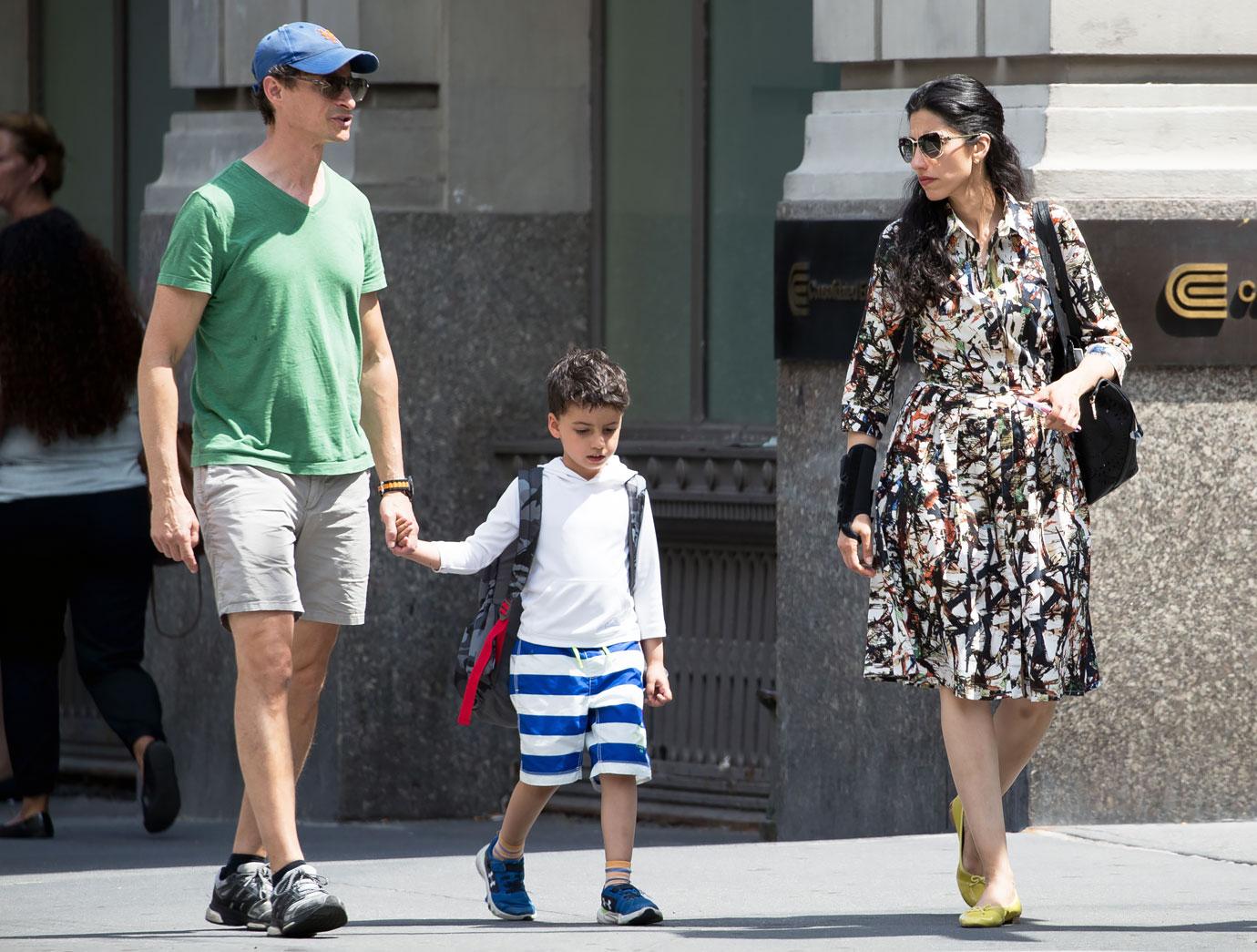 Article continues below advertisement
It's interesting timing for their rendezvous, considering her book is being released next week. In Both/And: A Life in Many Worlds, Huma alleges during a politician-filled dinner in 2005, she suffered an alleged assault at the hands of an unnamed senator.
"I ended up walking out with one of the senators, and soon we stopped in front of his building and he invited me in for coffee. Once inside, he told me to make myself comfortable on the couch," she wrote in a copy obtained by The Guardian.
Article continues below advertisement
"Then, in an instant, it all changed. He plopped down to my right, put his left arm around my shoulder, and kissed me, pushing his tongue into my mouth, pressing me back on the sofa," she claimed. "I was so utterly shocked, I pushed him away. All I wanted was for the last 10 seconds to be erased."
Huma also addresses Weiner's penis picture that broke Twitter, as well as the scandal involving the teen.