Anthony Weiner's Ex-Wife Huma Abedin Recalls Gut-Wrenching Moment Disgraced Politician Came Clean About Penis Twit Pic
Anthony Weiner's ex-wife, Huma Abedin, was sent on an emotional rollercoaster when she learned her dear husband had not actually been hacked when a photo showing his erect penis bulging out of his gray boxer briefs found its way onto the disgraced politician's public Twitter account.
Article continues below advertisement
It's the 2011 crotch shot that sparked Weiner's downfall, as it led to the uncovering of a sexting-with-minors scandal that landed the congressman-turned-convicted sex offender behind bars for almost a year-and-a-half.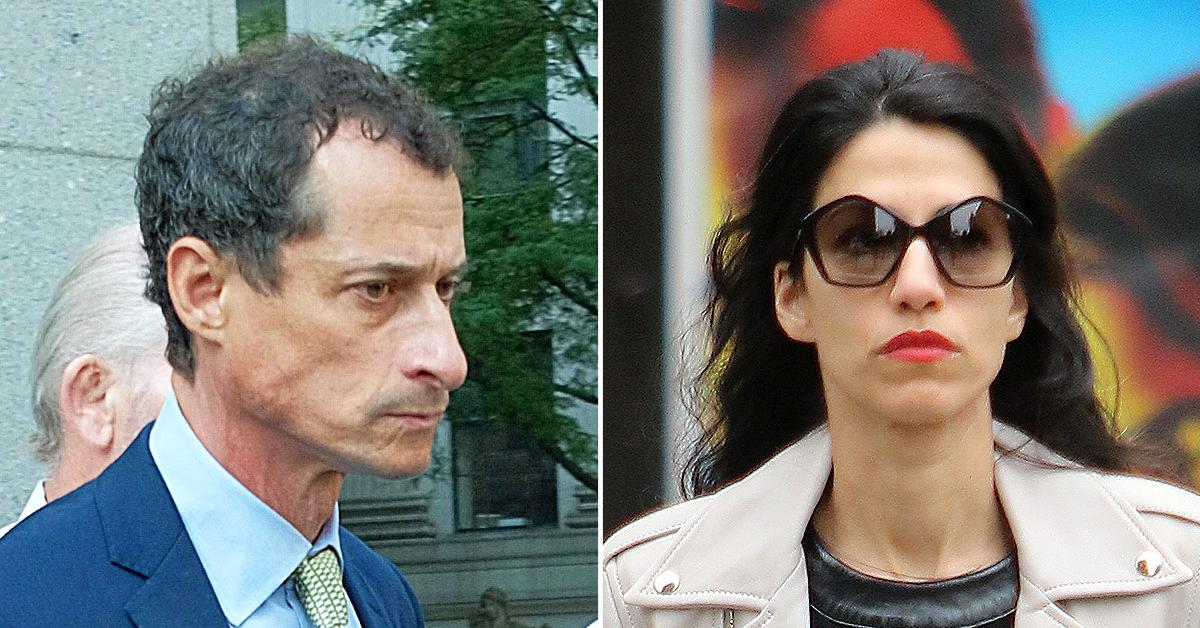 Article continues below advertisement
At the time, Abedin was then-Secretary of State Hillary Clinton's chief of staff. She was thriving in her career and felt her marriage was following suit.
In fact, just a few days before she learned the truth – that her then-husband had accidentally used his public Twitter account to send a photo of his junk to a 21-year-old female college student – she was with Clinton at Buckingham Palace in London, thinking about how much she loved him and loved their life together.
"I pulled out a single piece of stationery and wrote a letter to my husband," writes Abedin in an excerpt of her forthcoming memoir, Both/And: A Life in Many Worlds, published by Vogue. "'Dear Anthony – Is it possible for any two people to be happier or more blessed? Some days, I cannot believe it. We must remember to be grateful to God that He has given us so much. I love you. Huma Weiner, May 24, 2011.'"
She said Weiner texted her soon after, writing, "'My Twitter was hacked and someone posted a photo. There might be a story, but I am working on fixing the problem. Nothing for you to worry about. See you soon.'"
Article continues below advertisement
When she returned home to New York from her work trip, Weiner picked her up from the airport.
"That morning the New York Post reported that an indecent image of a man wearing gray boxer briefs had popped up on Anthony's Twitter feed before being quickly deleted," Abedin wrote. "Just as Anthony had said in his message to me, his spokesman was claiming the photo was the work of a hacker."
"As we drove home to Forest Hills from LaGuardia, his right hand resting on my belly for the 10-minute ride, I went into consoling mode. I felt violated, angry for him, but also confident that he would get past it," she continued.
Abedin was pregnant at the time but had not made the announcement.
Article continues below advertisement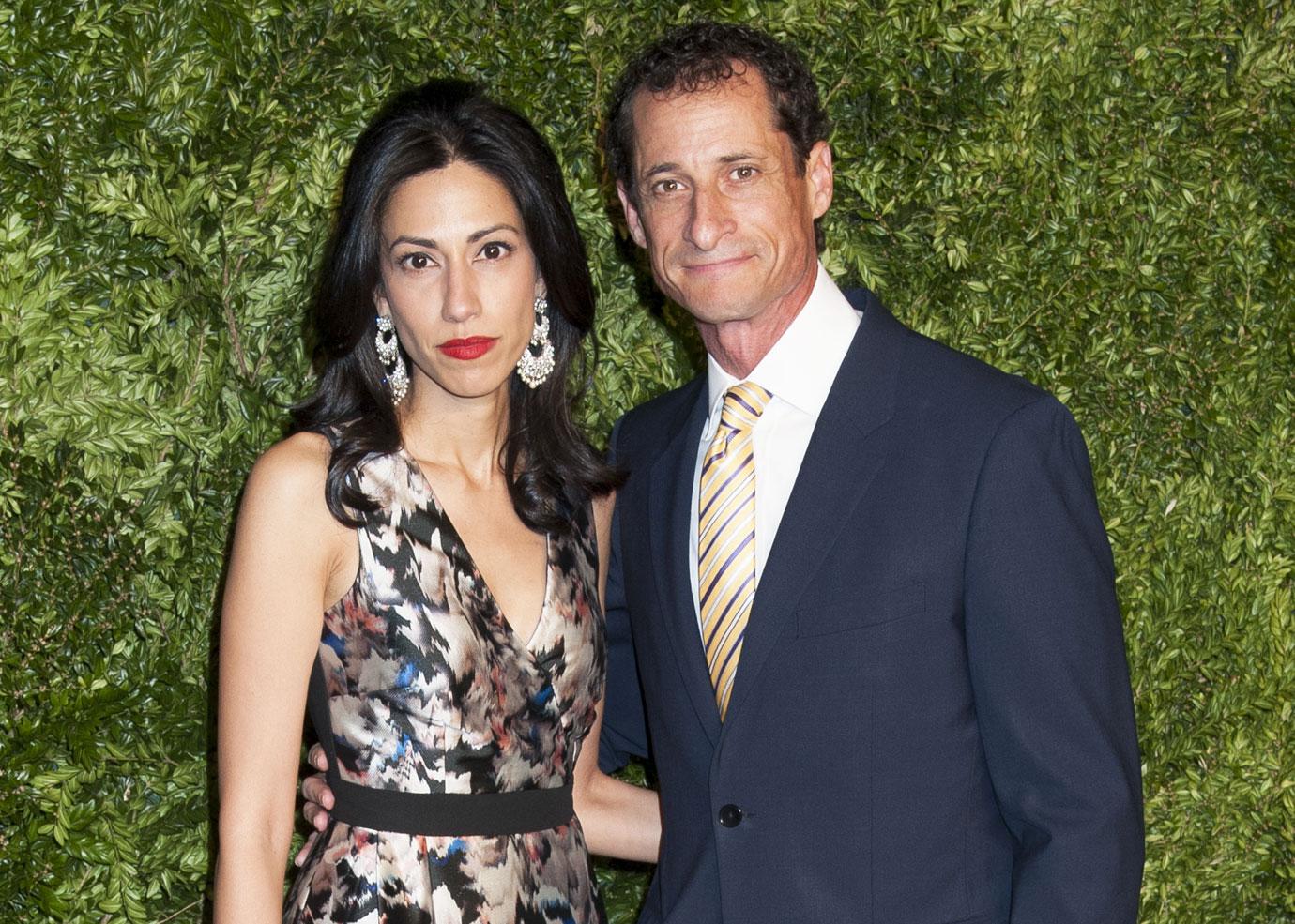 The following weekend, she said she "walked down the stairs and found Anthony standing in the door frame with his head down, bags laid at his feet. Not in. Not out."
When she asked him what was wrong, he told her he had sent the image in question to "someone he had befriended over Twitter" and posted it publicly by mistake.
"'It's true,' he said. 'I sent the picture.' And then, just like that, life as I knew it was officially over," she recalled.
"I felt something explode inside my chest, and suddenly it was hard to breathe. I was simultaneously filled with rage and stunned to my core. It felt like a bolt of lightning had struck me and run straight through my body," she wrote.
Article continues below advertisement
Abedin said everything about the moment is burned in her brain – from the "white shaggy rug" to the "wooden staircase" to the sofa being to her left and the front door being "ajar."
More than anything, she remembers that "Anthony opened his mouth to speak and, as though a dam wall burst, words came flooding out."
She said she had to leave their home, with "every fiber in my body screaming: What is happening to my life?"
Later, as Weiner was telling her "how sorry and ashamed he was," he added, "I just want our baby to be proud of their daddy."
"Then why did you do what you did? The words raged in my head," Abedin wrote.
She said she was later told that then-President Barack Obama "wanted to reach out" to check on her and comfort her amid the scandal. She was mortified.
"A phone call with the president of the United States to talk about my personal humiliation? It was more than I could bear," she wrote, claiming she instead sent the following message through his deputy chief of staff: "'Please just tell him I am so sorry for embarrassing the administration.'"
The demise of Abedin's marriage was only the beginning of the demise of Weiner's political and professional career.