Exclusive
Hugh Hefner's Exes Karissa & Kristina Shannon Turn Against Playboy, Endorse Bitter Rival Hustler: 'Jumped Ship… Because Playboy Doesn't Know How To Take Care Of Employees'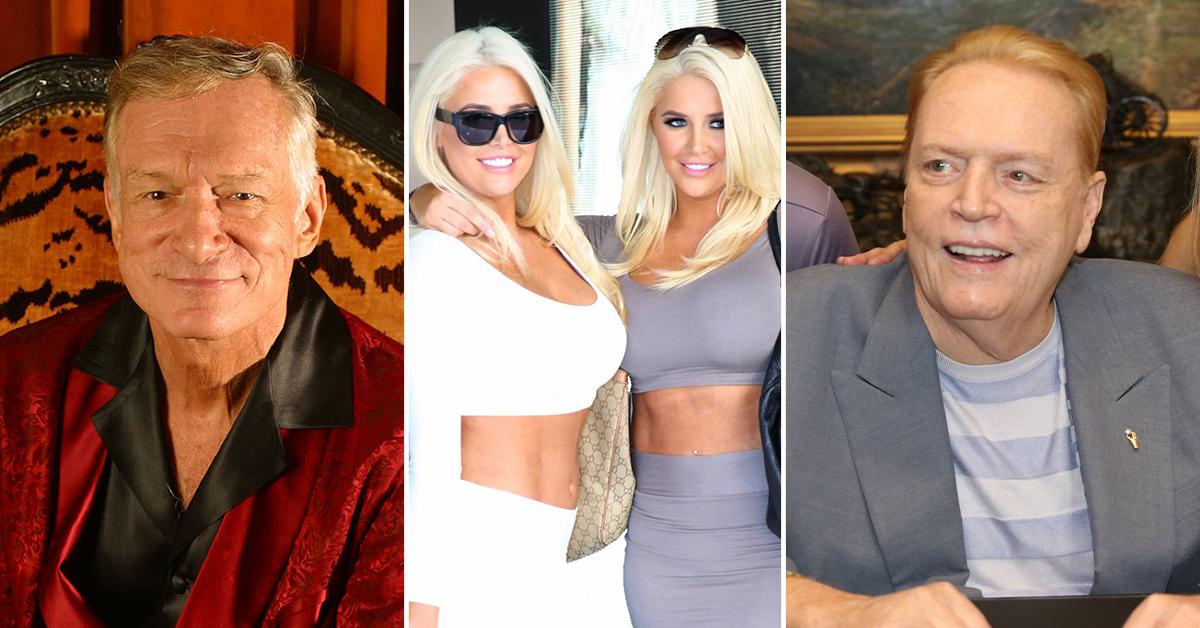 Former Playmates Karissa and Kristina Shannon are backstabbing their ex-boyfriend, late Playboy founder Hugh Hefner in his grave. Radar can exclusively report that the Shannon twins are teaming up with Hefner's archenemy, Hustler publisher Larry Flynt.
Article continues below advertisement
The blonde bombshells are set to host an event at Flynt's Hustler Club Las Vegas on Saturday, August 13, fresh off the explosive allegations against their one-time lover.
RadarOnline.com is told that Karissa and Kristina will be posing for photos, signing autographs, and taking the stage at the Sin City-based gentlemen's club — but you have to be 21 to enter.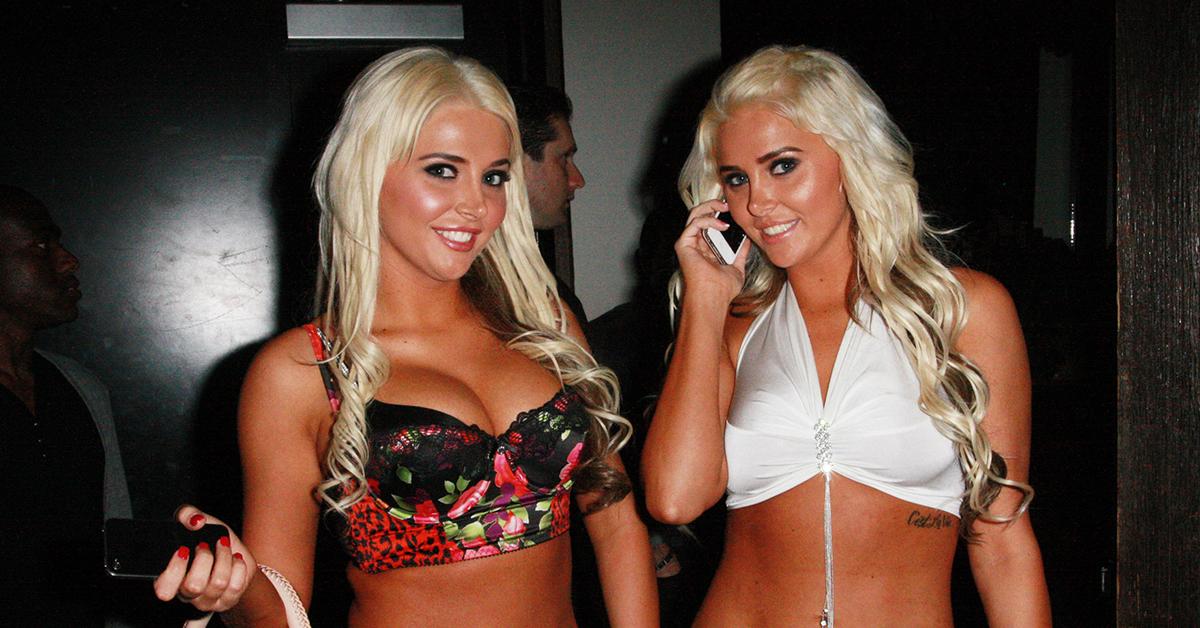 Article continues below advertisement
The girls don't feel bad about making the mogul jump either, especially Kristina. In a text message obtained by this outlet, she made it clear exactly how she felt about the situation.
"Yes they will and you will let them know the Shannon Twins have jumped ship to the right company," Kristina wrote. "Cause Playboy doesn't know how to take care of their employees."
Hefner and Flynt's bitter rivalry was well documented and it went on for decades. Their feud came to a head when Flynt put in a bid to buy the Playboy mansion from under Hefner's nose in 2016.
He also criticized Hefner when Playboy decided to no longer feature nude females in the magazine.
Article continues below advertisement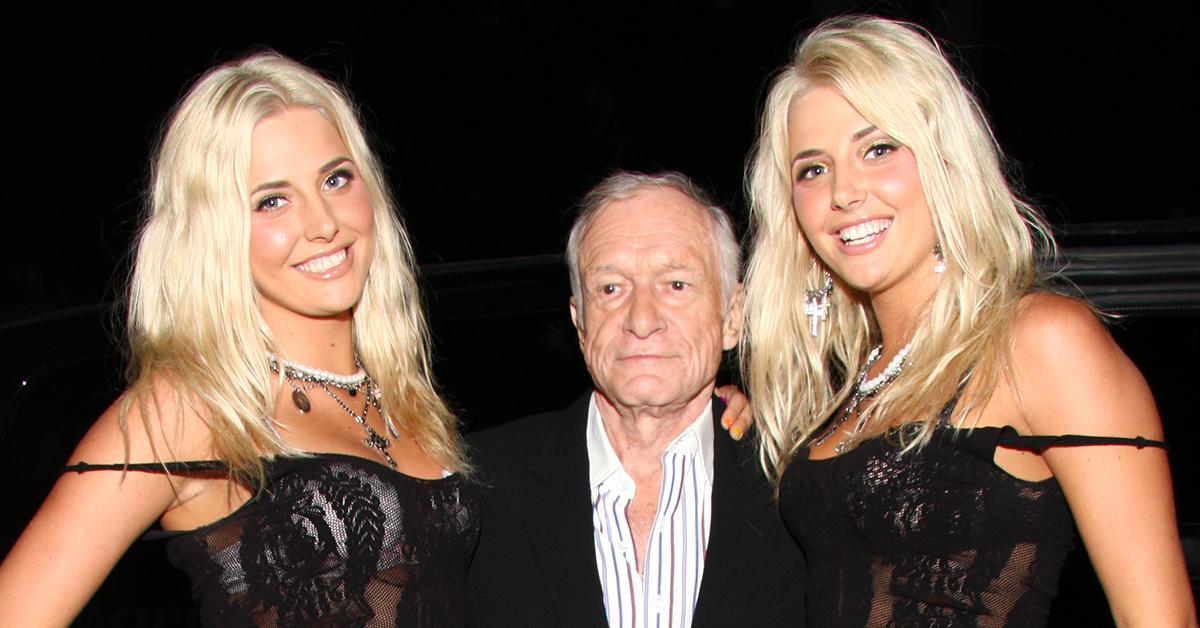 Hurling insults at the Playboy Bunny tycoon, Flynt said, "You know Hefner is 90 now, I know he's getting old." He followed that up by joking, "I didn't know he'd lost his mind."
Article continues below advertisement
The Shannon twins famously spoke out about Hefner in A&E's docuseries Secrets of Playboy. The program highlighted the not-so-glamorous aspects of living inside the walls of the Playboy mansion.
Karissa dropped a bombshell, alleging she secretly aborted Hefner's child when she was just 19. He was 83 years old at the time.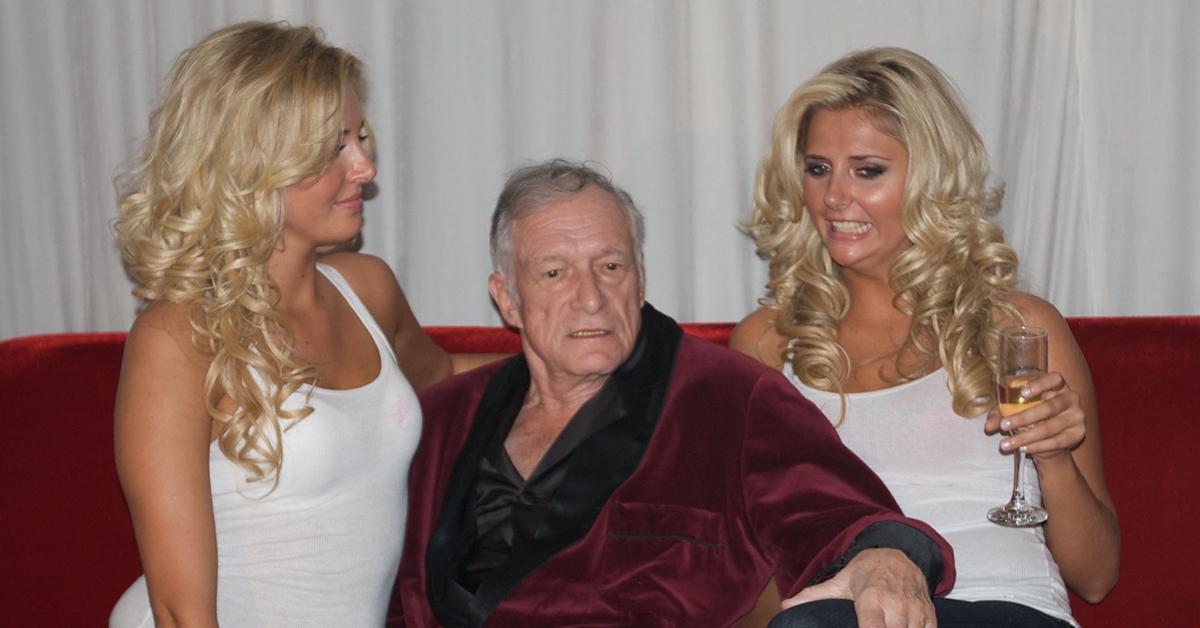 Article continues below advertisement
The Playboy founder died in 2017. His cause of death was sepsis brought on by an E. coli infection.
Hefner was 91 years old when he passed away. Flynt died in 2021 at 78, but the legends' feud lives on.