Inside Hugh Hefner's Playboy House Of Horrors: Cruel Abuse, Filth, Drugs & Kinky rituals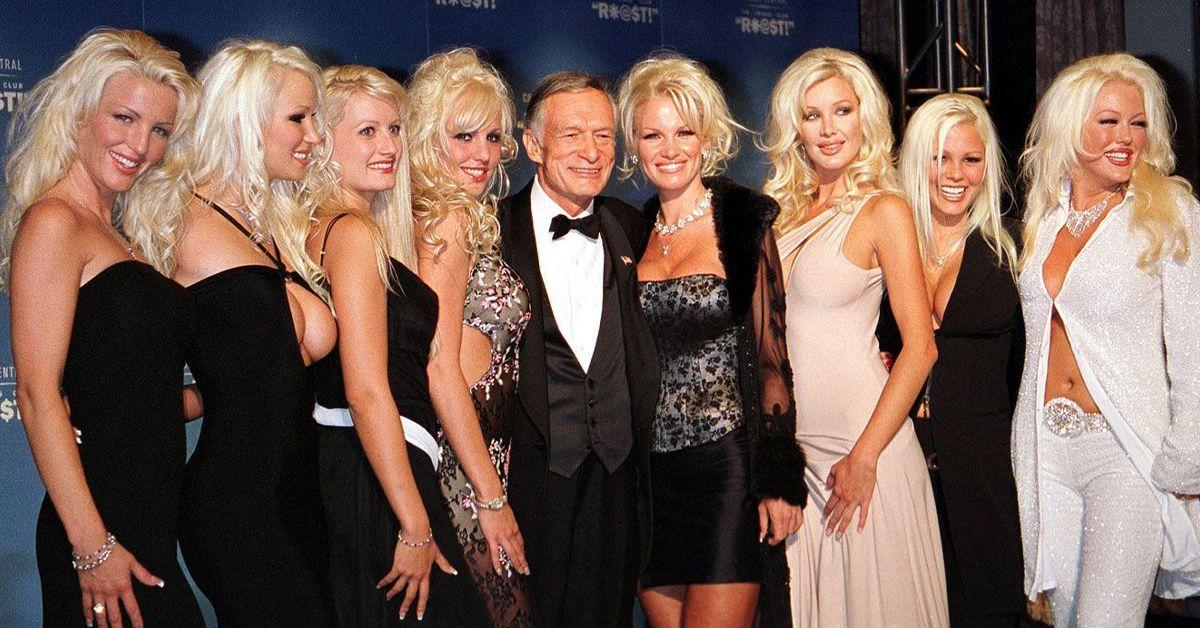 For decades, the famed Playboy Mansion — the 22,000-square-foot L.A. pad that was home to Playboy magazine founder Hugh Hefner until his death in 2017 — was the most famous party house in the world.
Article continues below advertisement
With a rotating cast of A-list guests and gorgeous Playboy bunnies, the legendary estate was celebrated for its opulence (the 30-room abode featured a giant screening room, a zoo, a wine cellar, and multiple pools, and required some 80 staff members to keep it running) and good-time vibes.
But behind the glitzy facade, all was not as fun and carefree as it seemed.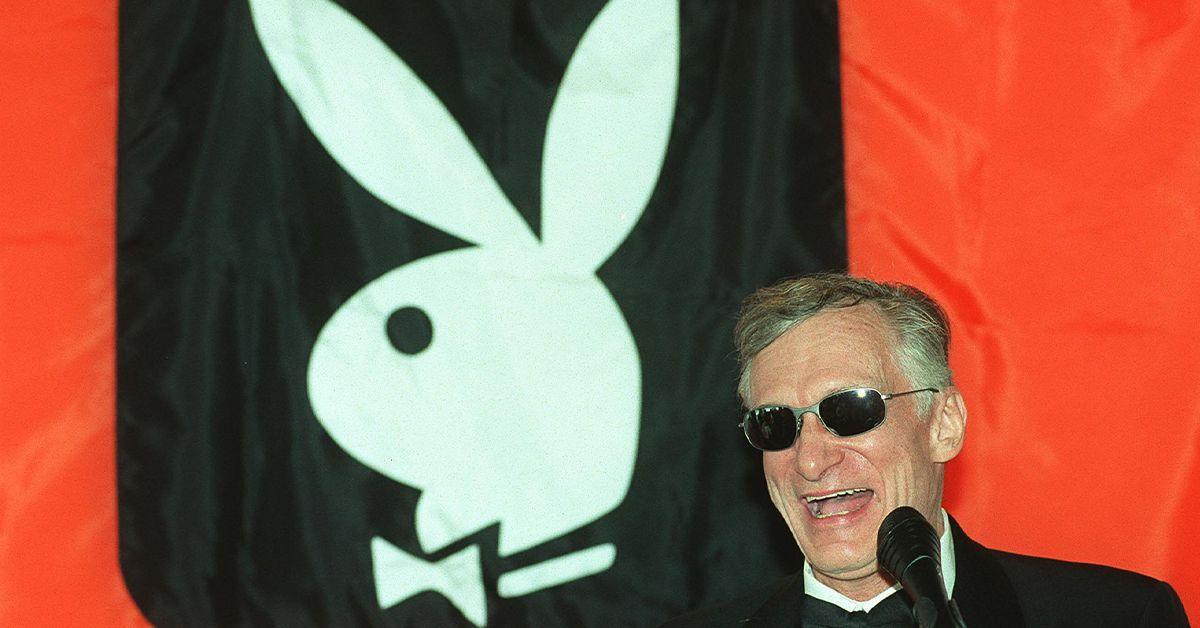 Article continues below advertisement
According to ex-residents, the mansion often felt more like a prison than a pleasure palace for the women who lived there, including Holly Madison and Kendra Wilkinson who starred alongside Hugh in E!'s hit reality series The Girls Next Door.
"Drugs and orgies were the norm," an insider told RadarOnline.com, noting that tales of bitter rivalries, humiliating bedroom antics, and crude behavior by celeb guests have come to light in recent years.
"The girls had to do what they were told or risk Hugh's wrath."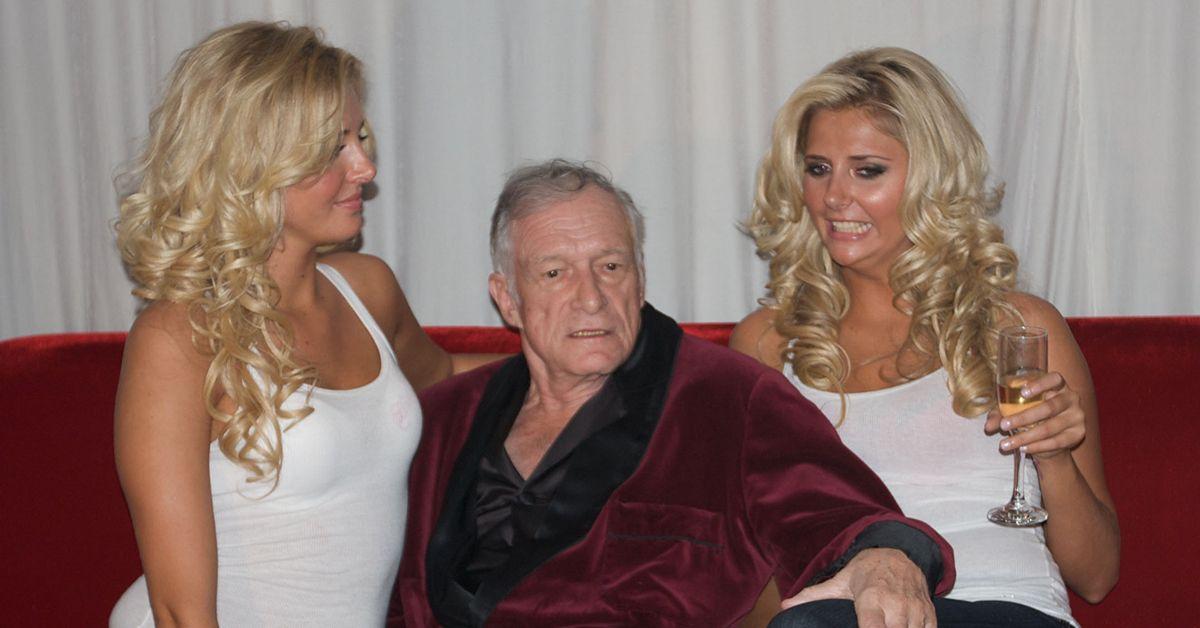 Article continues below advertisement
After an exhaustive investigation, RadarOnline.com can pull back the covers on the no-holds-barred antics that went on behind closed doors at Hefner's California home.
"The Playboy Mansion was synonymous with lurid fantasy, A-list celebrity parties and wild debauchery," said a pal of the late pipe-smoking publisher. "Hef ruled over it like a sexual king who had the most beautiful, young, willing women at the snap of a finger!"
Hefner paid $1.1 million for the property in 1971 and immediately set about building the famed mansion. Within two years, he'd completed his Shangri-La.
But over the next four decades, Hefner turned the Playboy Mansion into a Disneyland for adults where every hedonistic pleasure was within reach.
HEFNER WAS TARGETED IN A DRUG PROBE
In 1974, Hefner was the target of a federal drug probe, suspected of "harboring illicit drug activity at his mansions and ordering a cover-up when drug agents closed in," author Steven Watts wrote in his book, Mr. Playboy: Hugh Hefner and the American Dream. The probe ended in 1975 due to a lack of evidence after the suicide of Hefner's 34-year-old personal assistant and executive secretary, Bobbie Arnstein, on the heels of a cocaine-possession conviction. Hefner was never indicted, but the scandal depicted "his lifestyle as a hotbed of drug use and depravity," Watts wrote.
Article continues below advertisement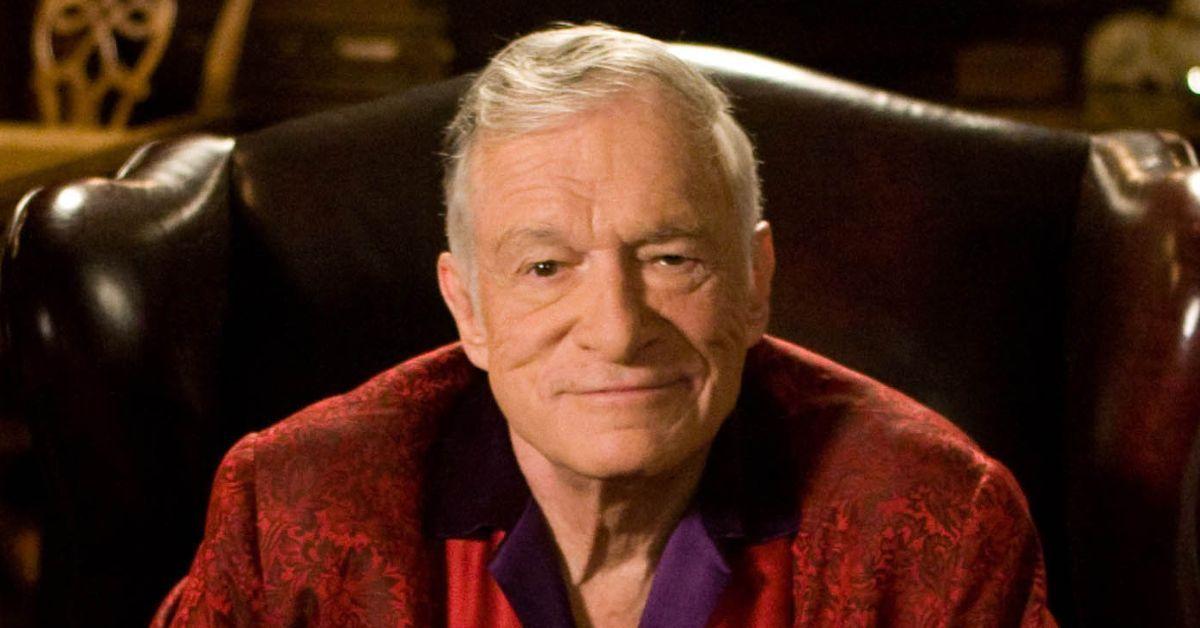 HEFNER HAD HOOKERS BROUGHT IN
Stefan Tetenbaum, Hefner's valet in 1978 and 1979, recalled cleaning sex toys after the infamous "Pig Nights," when the robe-clad boss ordered up girls for his friends. "On certain nights, Mr. Hefner had prostitutes brought up to the mansion and he would entertain them with a big dinner and invite his friends to come and participate in different intimate acts with them. It was called 'Pig Night,'" said Tetenbaum. "Hugh, most of the time, never had sex with [the] women. He was more interested in watching. He sat there in his favorite chair, smoking a joint and eating red licorice and watching.
"He always filmed the encounters. He had two large video cameras over his bed and he had these giant screens across from his bed. "He had a whole library for these sex acts with different people and the video librarian told me Hef planned to use the footage against his associates if they ever threatened to come out with a memoir about him or the mansion."
Article continues below advertisement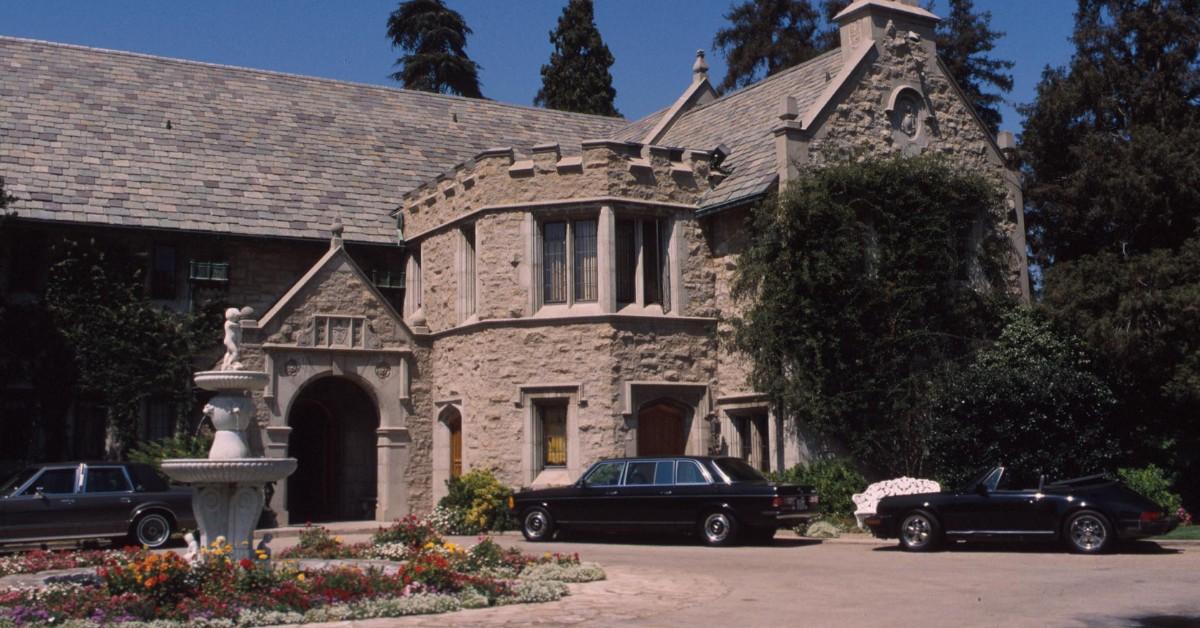 HE LIVED IN FILTH
Hefner supposedly lived the perfect bachelor life in a glitzy mansion pampered by a bevy of sexy "bunny" bedmates — but that swingin' image covered a sleazy dark side of abuse, twisted rituals, and stinking dog doo! In bombshell confessions, Hef's former live-in harem members broke their silence to reveal the 22-bedroom Los Angeles manor was a foul pigsty — filled with stained mattresses — where the Playboy magazine founder's dogs dumped poo on the worn-out carpets and women were caged like prisoners, forced to perform weird bedroom rituals!
Holly Madison said Hef, who died at 91 in 2017, had freaky fetishes, including dressing female companions in the same flannel pajamas he wore and pleasuring himself while watching the girls kiss each other! Amazingly, Holly describes sex with Hef as quick without "intimacy" or kissing and "so brief that I can't even recall what it felt like beyond having a heavy body on top of mine." Another Hef party pal, Kendra Wilkinson, says "I had to be very drunk or smoke lots of weed to survive those nights." The saggy old stud was also an abusive creep.
Holly recalls the magazine publisher brutally humiliating her for wearing red lipstick, saying "you look old, hard and cheap." She was so hurt, "I went to my room and cried myself to sleep." While the bon vivant gave the gals a weekly $1,000 allowance on Fridays, he always let them know they were under his thumb. Izabella St. James recalls that "Hef would always bring up anything he wasn't happy about" while handing out the cash. In particular, he'd scold girls for their "lack of sexual participation in the 'parties' in his bedroom," she says. If a gal displeased him, she didn't get paid.
"He used it as a weapon," she says. Kendra felt like a prisoner. While they could go out, they had to be home by 9 PM. She recalls texts from friends saying: "Having so much fun in Vegas. Partying with all these football players. Wish you were here!'' Having a car was also taboo. Girlfriends had to borrow one from Hef's fleet.
Article continues below advertisement
A TUNNEL SYSTEM WAS PLANNED TO CONNECT THE MANSION TO STARS' HOMES
According to blueprints found by Playboy staffers, underground passageways were reportedly designed to connect the estate to the homes of notable A-listers like Jack Nicholson, Warren Beatty, Kirk Douglas, and James Caan back in the 1970s. Elvis Presley reportedly slept with eight Playmates at once at the 12-bedroom estate, while John Lennon once allegedly burned a Matisse original with a cigarette! Disgraced funnyman Bill Cosby reportedly also liked to let loose at the mansion.
MANY OF THE PLAYMATES FELT LIKE PRISONERS
A number of Playmates have spoken out about their lives in the world's most famous bachelor pad, suggesting it wasn't all smiles behind the scenes. Former bunny Madison offers a bleak description of her time at the mystery-shrouded manse in her book. "Everyone thinks that the infamous metal gate was meant to keep people out. But I grew to feel it was meant to lock me in," she writes.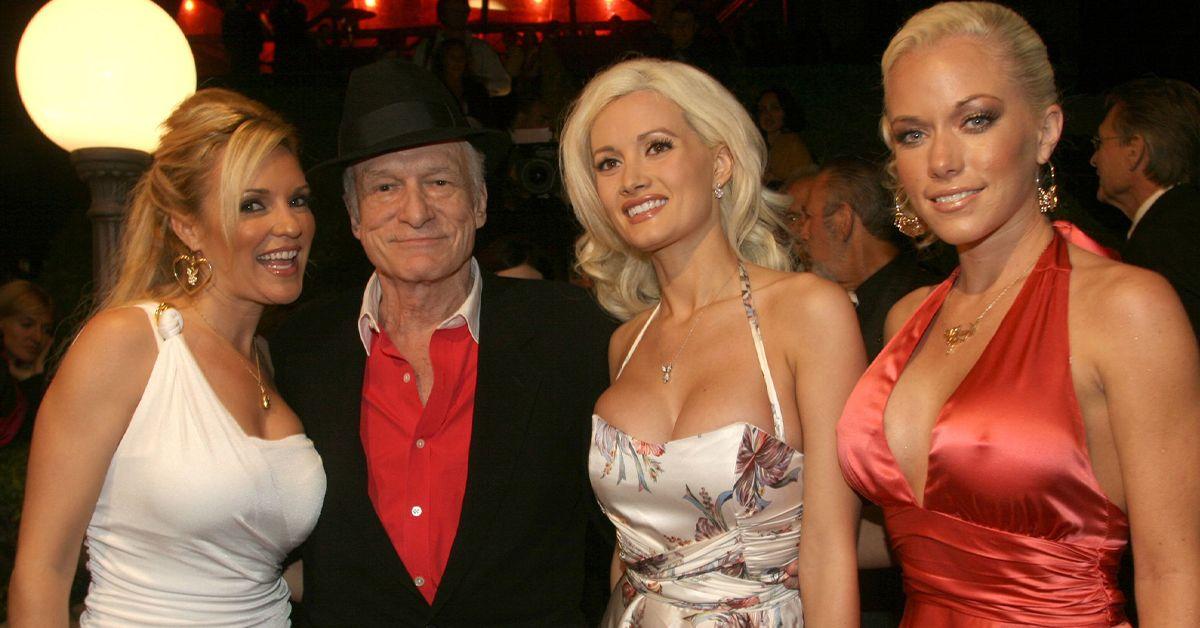 Article continues below advertisement
THERE WAS ONCE AN OUTBREAK OF LEGIONNAIRES' DISEASE!
In February 2011, 123 people complained of fever and respiratory illness after attending a conference at the mansion. Epidemiologists from the Los Angeles County Department of Public Health reported the disease outbreak was traced to a whirlpool hot tub in the mansion's famed grotto, where they found Legionella pneumophila, which causes Legionnaires' disease. The mansion was sold in 2016 for $100 million to Hefner's next-door neighbor Daren Metropoulos, the former co-owner and co-CEO of Pabst Brewing Company and a co-owner of Hostess Brands. As part of the deal, Hefner was allowed to live in the home for the rest of his life. He died in September 2017 at the age of 91.
HEFNER HAD MORE THAN A THOUSAND SEXUAL CONQUESTS
The original Playboy was once asked how many women he'd bedded. "How could I possibly know? Over a thousand, I'm sure," Hefner said. "There were chunks of my life when I was married, and when I was married, I never cheated. But I made up for it when I wasn't married."
HIS GIRLS HAD TO WEAR PINK FLANNEL PAJAMAS
Former Playmate Jill Ann Spaulding writes in her book, Jill Ann: Upstairs: "On sex night you go upstairs and the girls that are brand new, or the girls who don't have their own room yet, have to take a bath.
"That's a requirement. You also have to put on a certain pair of pink pajamas … They tell you to put them on, even though you take them off as soon as you enter Hef's room."
EACH PLAYMATE GOT A $1,000 WEEKLY ALLOWANCE
The Playmates were given a $1,000 weekly "clothing allowance" for their account at the José Eber Salon in Beverly Hills or for ordering custom pieces for their personal wardrobe. Saving the allowance, or even using it on an expense like student loans, was frowned upon. In her tell-all, former Playmate Izabella St. James writes: "Every Friday morning we had to go to Hef's room, wait while he picked up all the dog poo off the carpet — and then ask for our allowance: a thousand dollars counted out in crisp hundred dollar bills from a safe in one of his bookcases.
"We all hated this process. Hef would always use the occasion to bring up anything he wasn't happy about in the relationship.
"Most of the complaints were about the lack of harmony among the girlfriends — or your lack of sexual participation in the 'parties' he held in his bedroom."
Article continues below advertisement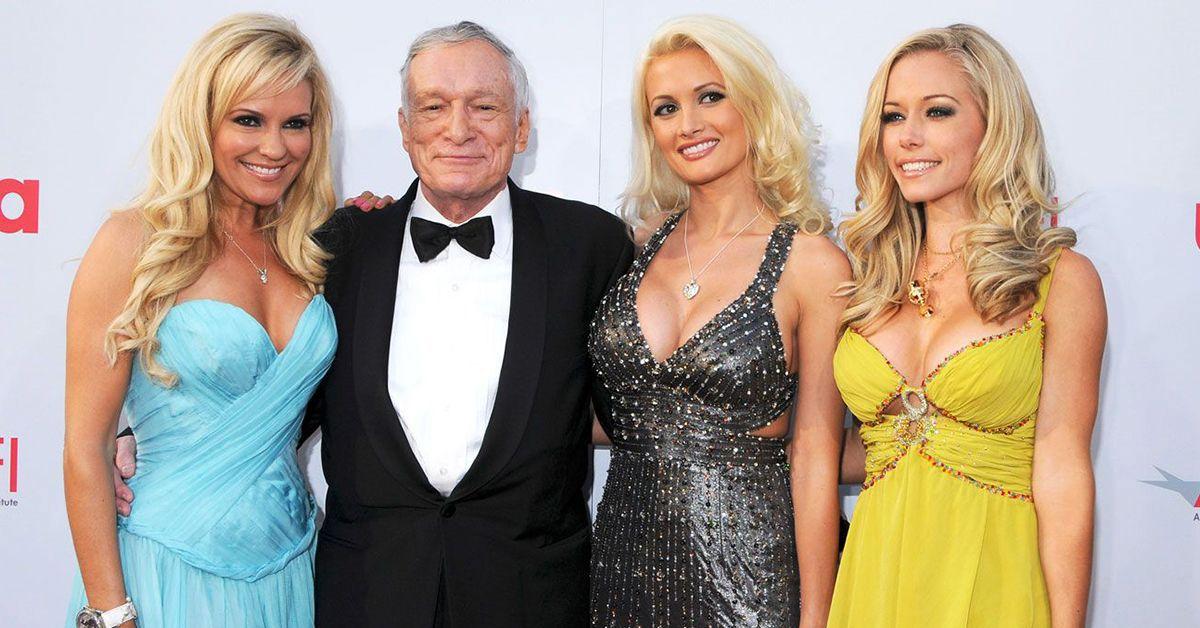 THE GIRLS HAD A 9 PM CURFEW
In her book Down the Rabbit Hole: Curious Adventures and Cautionary Tales of a Former Playboy Bunny, Hugh's former girlfriend Holly Madison writes: "Everyone had to be on the Mansion grounds by 9 p.m. every night — unless we were out with Hef at a club or a function. People honestly did not believe us when we told them we had a curfew."
DRUG USE WAS RAMPANT
"You'll see a lot of people smoking joints, but mainly people go into the bathhouse or the game room," a former butler said in 1985 of constant drug use on the premises. The source also revealed the girls, or "bunnies," as they were known, would regularly sleep with men in exchange for drugs and would be booted from the property if they declined to have sex with Hefner's pals. "If you got a toot for [the girls] you get laid immediately. So, most of the disgusting old men up there bring coke with them to try to get laid," he added.
Article continues below advertisement
PILLS WERE READILY AVAILABLE
"Pill-popping was trendy and purses had become portable pharmacies," Jennifer Saginor — the daughter of Hefner's private physician, Dr. Mark Saginor — writes in her book, Playground. "Everyone knew if you were famous and in real or imaginary pain, prescriptions were a phone call away. Though concerned for their reputations and restricted by a code of ethics, doctors made names for themselves by providing legal ways for their clients to get high.
"And my dad was the biggest name in Beverly Hills. Before long, my father was referred to as 'Dr. Feel Good.'" Later in the book, she writes: "Like a good physician, Dad keeps everything on hand: Valium, Percocet, Halcyon, Xanax, Demerol, even Quaaludes."