Home Address Of Kim Potter, Cop Who Fatally Shot Daunte Wright, Leaked By Protestors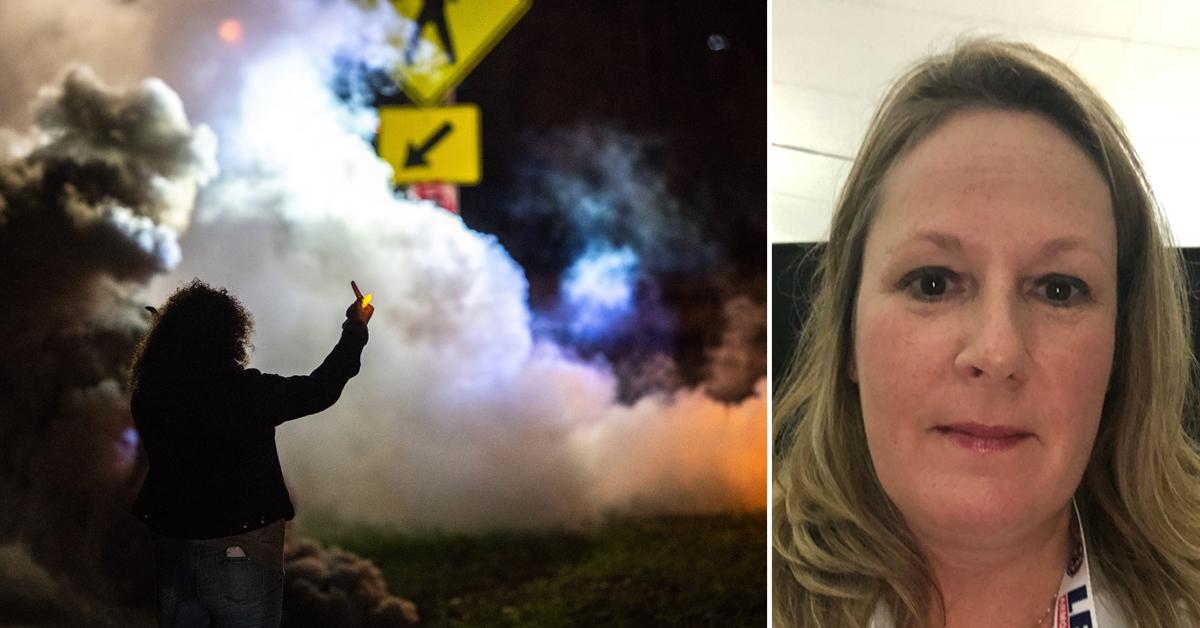 Absolute mayhem broke out at the home of Kim Potter Tuesday night after protesters figured out where the now-former Minneapolis cop lives and posted it on social media.
Article continues below advertisement
Police officers guarded the five-bedroom house – which had been surrounded by protective fencing – as demonstrators swarmed the property to demand real, systemic change as well as justice for Daunte Wright, the 20-year-old unarmed Black man Potter fatally shot in Brooklyn Center, a Minneapolis suburb, earlier this week.
But Potter – who has two adult sons and lives with her husband, a former Fridley police officer – was reportedly not home, as it's understood that she and her spouse left the property some time following the address leak.
Article continues below advertisement
Wright's killing began as a routine traffic stop just 10 miles from where another unarmed Black man, George Floyd, also died in the hands of law enforcement – and it's all led to massive unrest in Minnesota and beyond.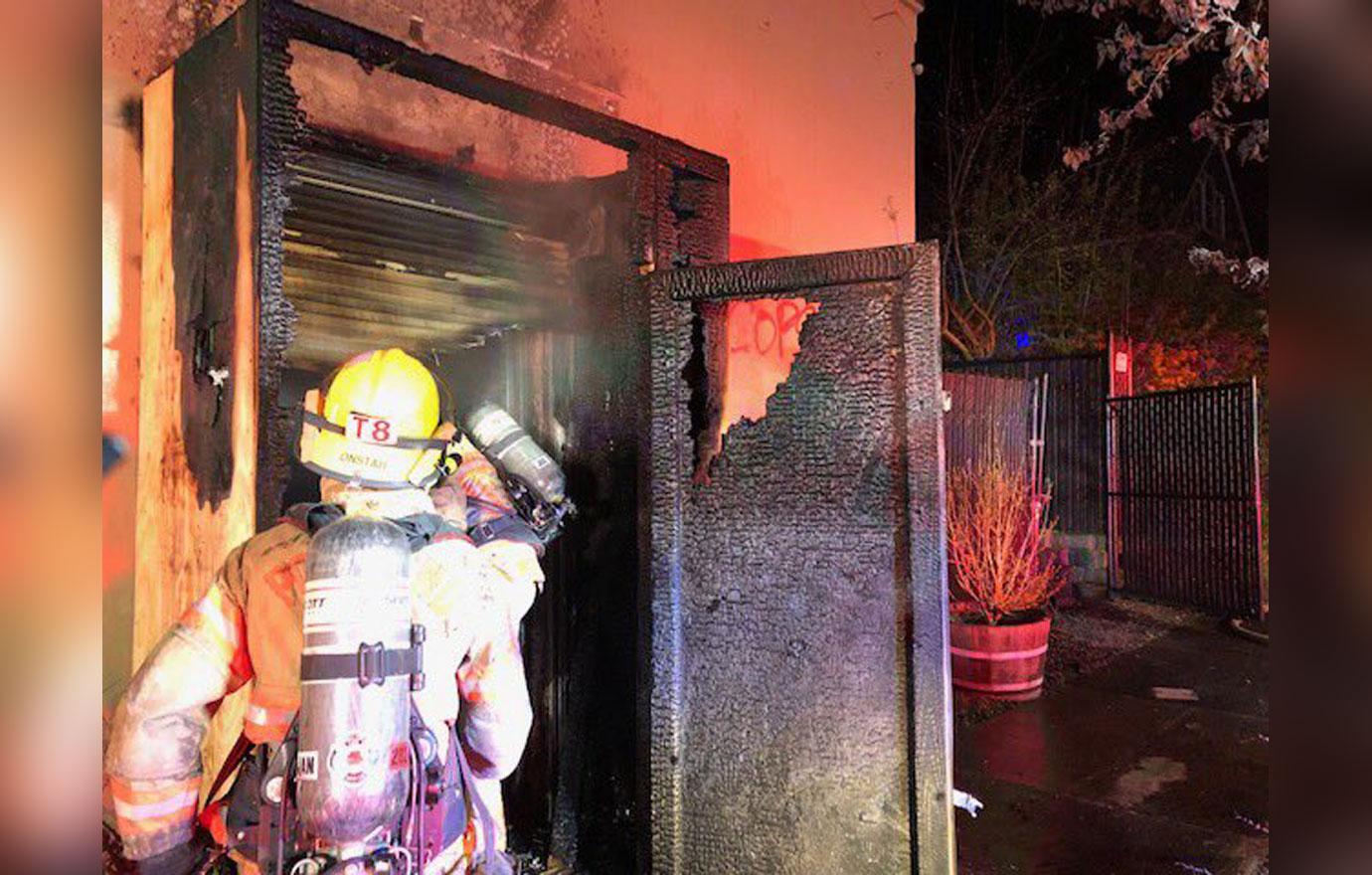 Article continues below advertisement
In fact, the ongoing trial of ex-cop Derek Chauvin – the first of four police officers charged in Floyd's death – is currently taking place in Minneapolis' Hennepin County Government Center, which is where Wright's family was joined by Floyd's family in holding an emotional press conference Tuesday afternoon. It was in the midst of said press conference that Potter resigned from her post.
Anticipating the state's widespread outcry, officials put in place a 10 PM curfew for cities including Brooklyn Center, Minneapolis, St. Paul, Crystal, Columbia Heights, New Hope and Maple Grove. An hour-and-a-half prior, they declared protests outside the Brooklyn Center police station would be considered an unlawful assembly.
Article continues below advertisement
But none of that stopped impassioned, justice-seeking demonstrators from showing up anyway.
Reportedly, more than 1,000 people descended on the city's police headquarters, which are now ringed by concrete barriers and a tall metal fence. They were met by police in riot gear and National Guard soldiers who attempted to control the crowd using pepper spray and flash bombs. Some demonstrators held up open umbrellas as shields, while others went without any protection at all.
Article continues below advertisement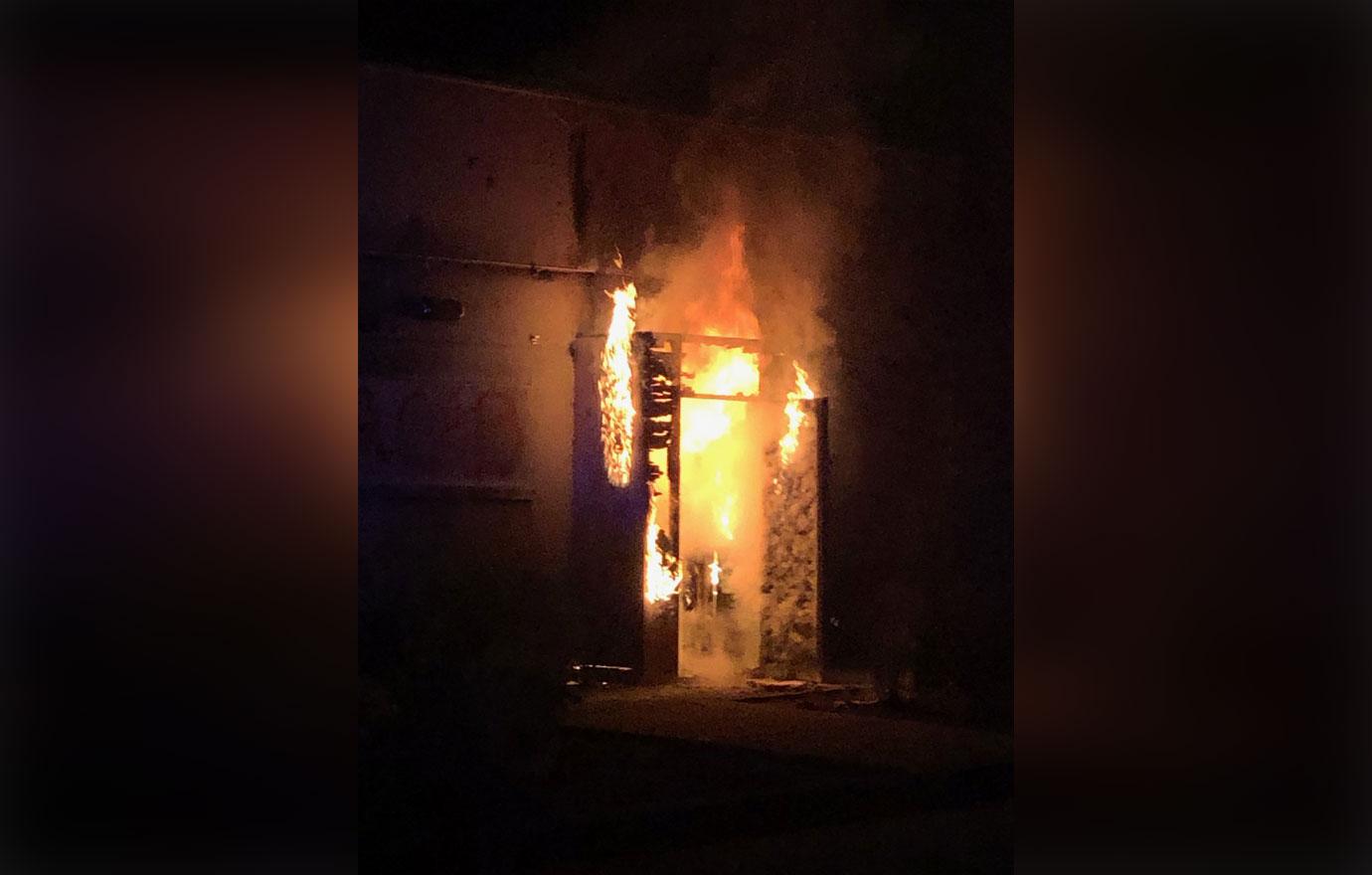 "Daunte Wright! Say his name!" the crowd chanted. "No justice, no peace! Prosecute the police!"
Article continues below advertisement
By morning, the word "Murderapolis" had been spray-painted on one of the concrete barriers.
Over on the West Coast, at least 100 protestors surrounded Portland's police union headquarters, where they set the building ablaze, shot fireworks up into the sky and blocked traffic – forcing cops to declare a riot for the second consecutive night.
Article continues below advertisement
At least 60 people were arrested Tuesday night while attending protests across the country, though no instances of looting were reported.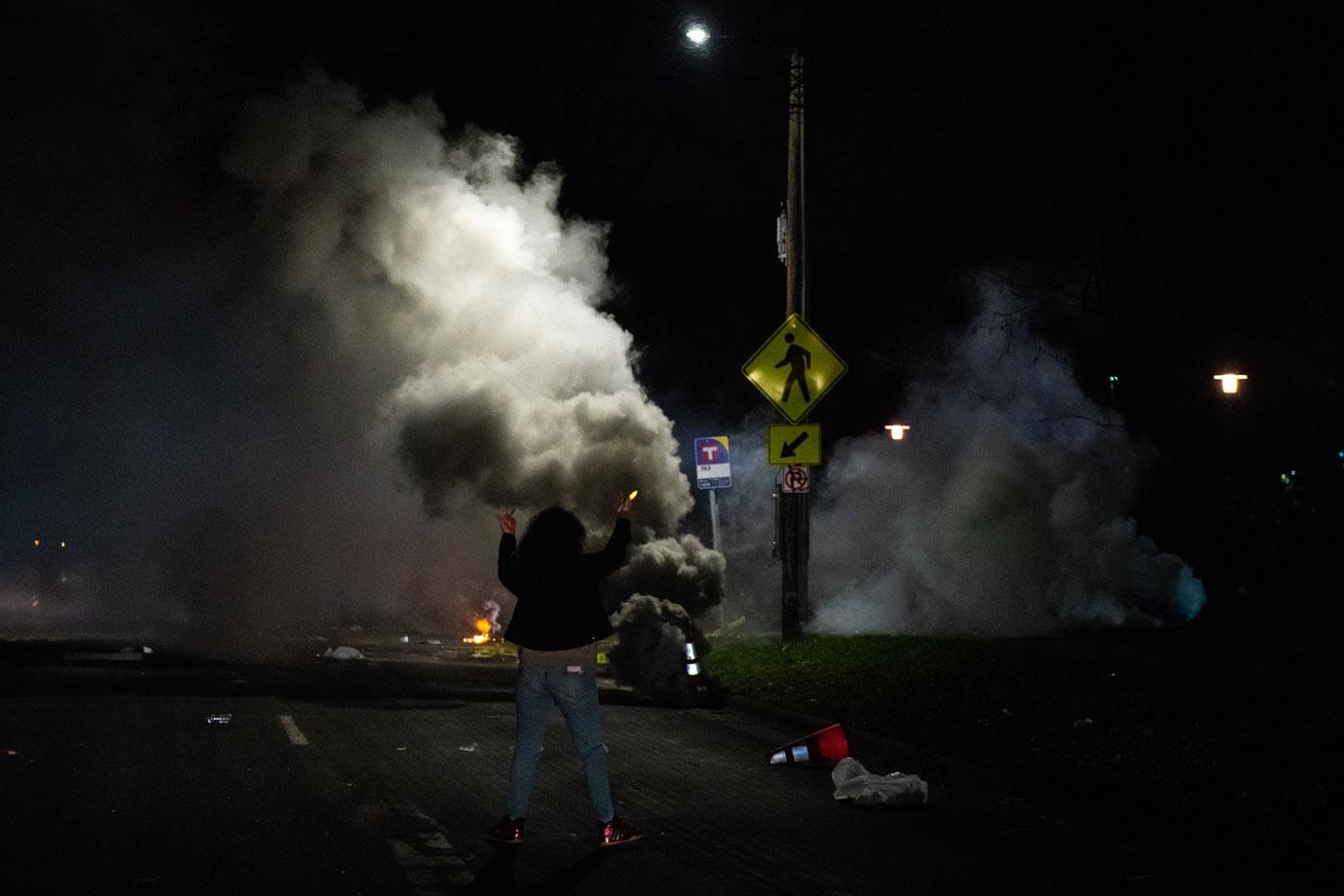 Article continues below advertisement
At a midnight press conference, Minnesota State Patrol Colonel Matt Langer said that "as the evening unfolded, the event devolved." Officials claim bricks and cans were thrown at cops.
The first Black mayor of Brooklyn Center, Mike Elliott, spoke earlier on Tuesday at the press conference held by Wright's family.
Article continues below advertisement
Though Elliott told reporters he was "appreciative" of Potter's resignation, he said he had not asked for it. He added that he hoped her exit would "bring some calm to the community," though he vowed to continue working toward "full accountability under the law."
"That's what we're going to continue to work for," said Elliott. "We have to make sure that justice is served, justice is done. Daunte Wright deserves that, his family deserves that."
Article continues below advertisement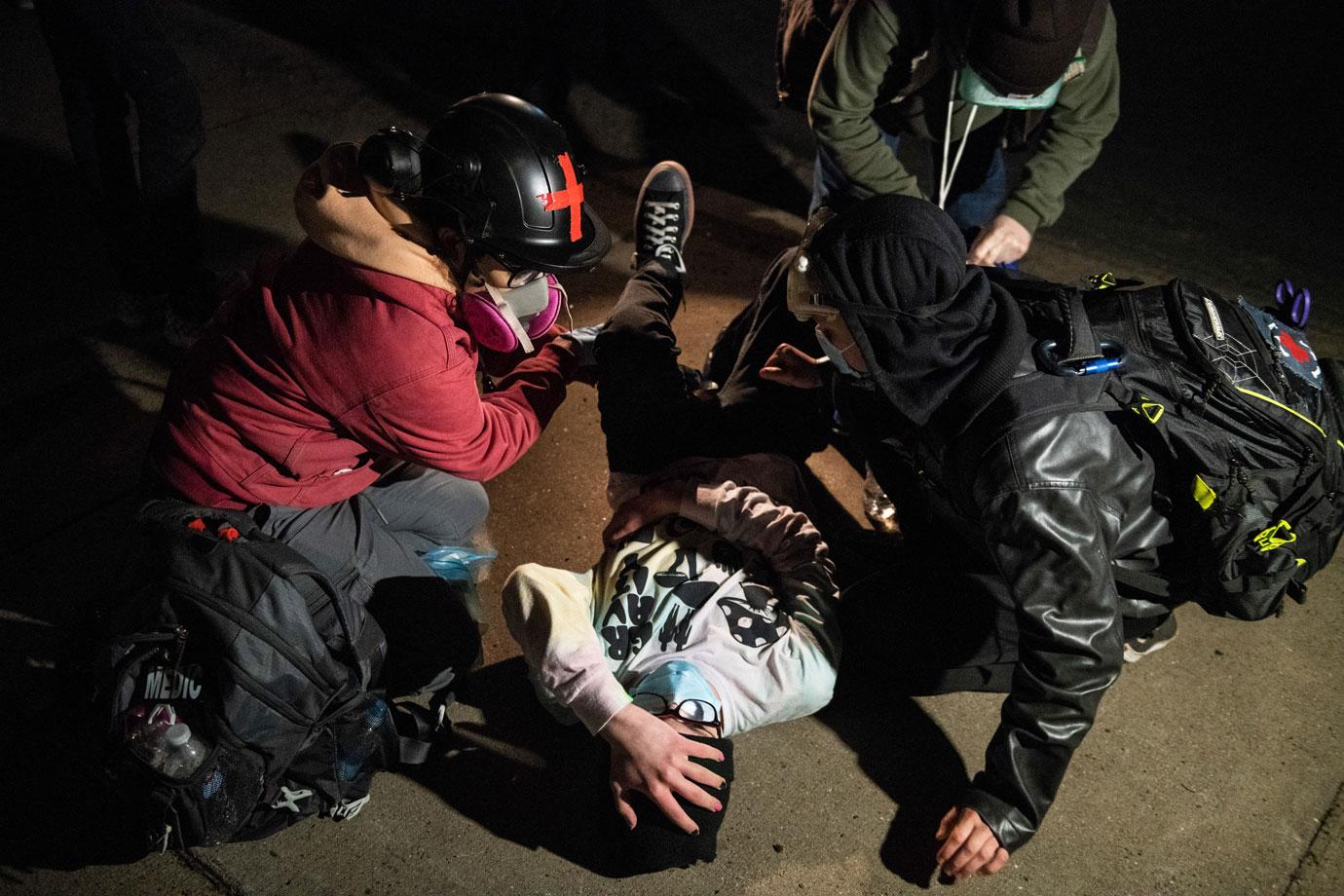 By his family, Wright was remembered as a sweet, loving man who worked multiple jobs in order to support his almost-2-year-old son. He struggled with a learning disability and dropped out of high school.
Article continues below advertisement
Floyd's two brothers and his girlfriend, Courteney Ross, were also in attendance. In a particularly heartbreaking moment, Ross hugged Daunte's mother, Katie Wright, saying she had once taught her late son in school.
Katie's recollection of her final moments with her son shattered the already broken crowd.
Article continues below advertisement
She said Daunte called her after he was pulled over for what cops say was an expired tag and that she offered to give them his insurance information over the phone. Katie said she heard police order her son out of his vehicle, which was followed by the sound of scuffling and a cop instructing Daunte to end the call.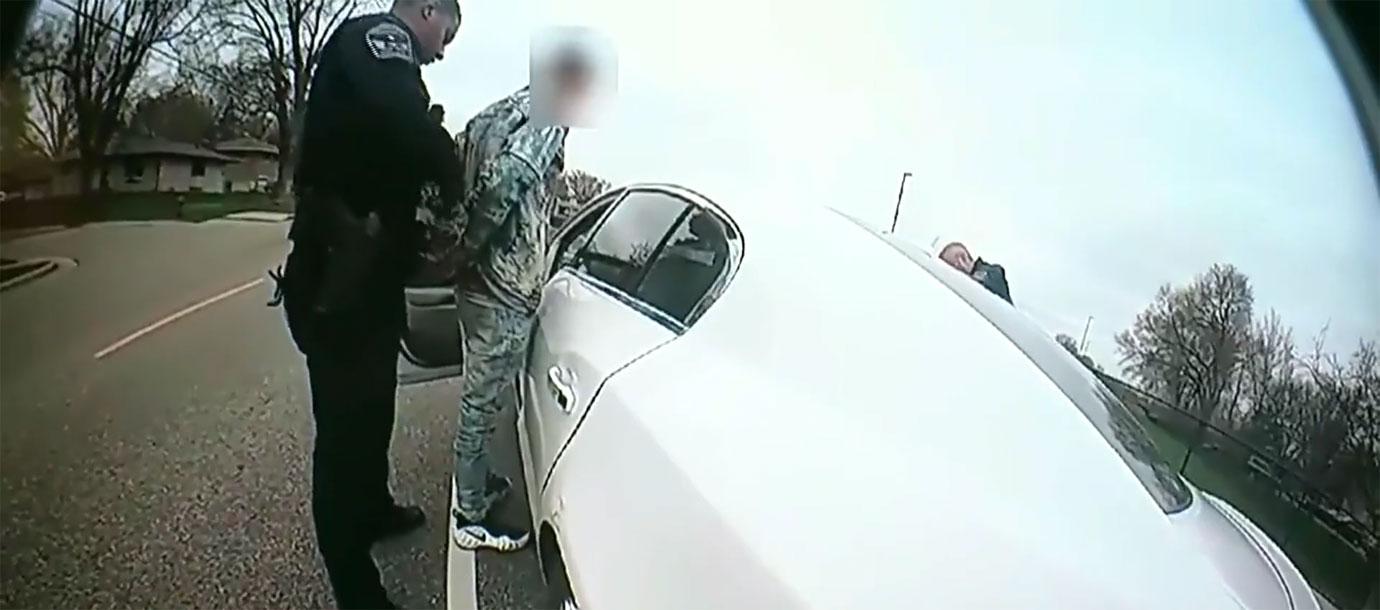 Article continues below advertisement
Katie said Daunte's girlfriend, who was in the car at the time, eventually picked up one of Katie's video calls and sobbed as she told Katie her son had been shot.
"She pointed the phone toward the driver's seat, and my son was laying there, unresponsive," Katie recalled as she wept. "That was the last time that I've seen my son."
Article continues below advertisement
According to Tim Gannon – Brooklyn Center's police chief who exited his position when Potter did – officers discovered a warrant for Wright's arrest after inputting his information into their system, which is why they claim they asked him to step out of the vehicle. Wright allegedly broke away from one officer and hopped back into his car in an apparent attempt to flee, which is when Potter claims she accidentally pulled out her handgun instead of her Taser and opened fire. She struck Wright in the chest.
In her body camera footage from the incident, Potter can be heard shouting, "Holy s--t! I just shot him," as the car rolled away with Wright still in the driver's seat. His car eventually struck another vehicle and came to a stop.