Hillary Clinton Ditches Husband Bill On Rare Date Night, Former First Lady Leaves Restaurant Alone After Couple's Quarantine Stint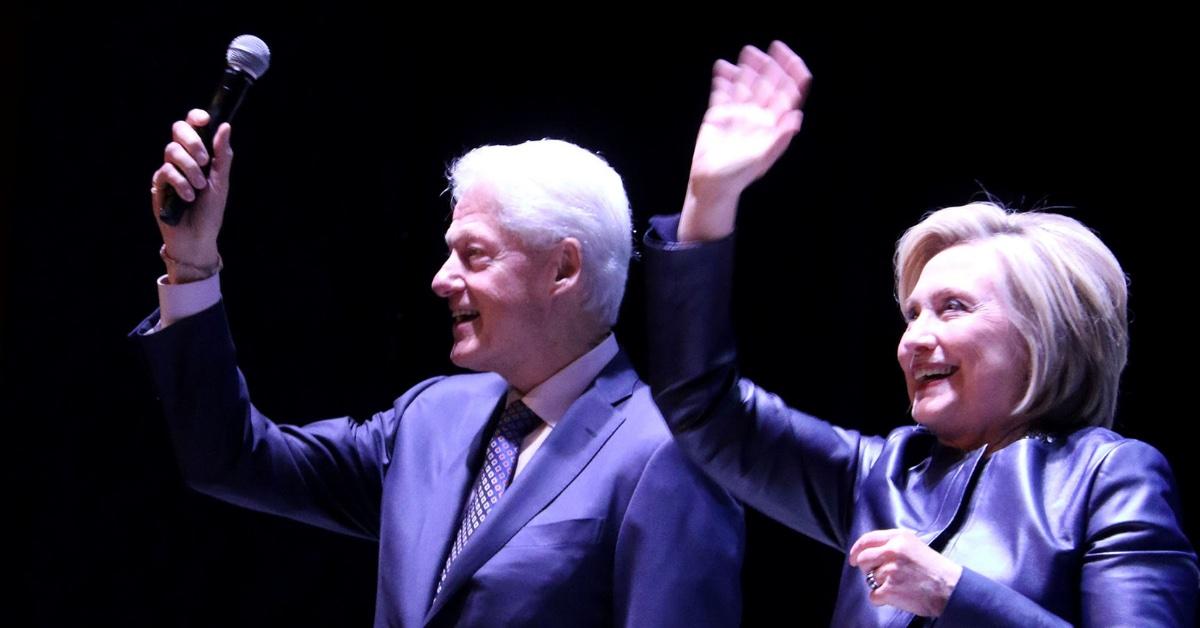 Hillary left her husband Bill Clinton by his lonesome after stepping out for a rare date night in New York City, weeks after she tested positive for COVID-19 forcing the duo to quarantine at home.
The former first couple enjoyed a bite to eat at the upscale Mark Hotel on Tuesday, opting to dine al fresco near Central Park on Manhattan's Upper East Side before she made a discreet exit on her own.
Article continues below advertisement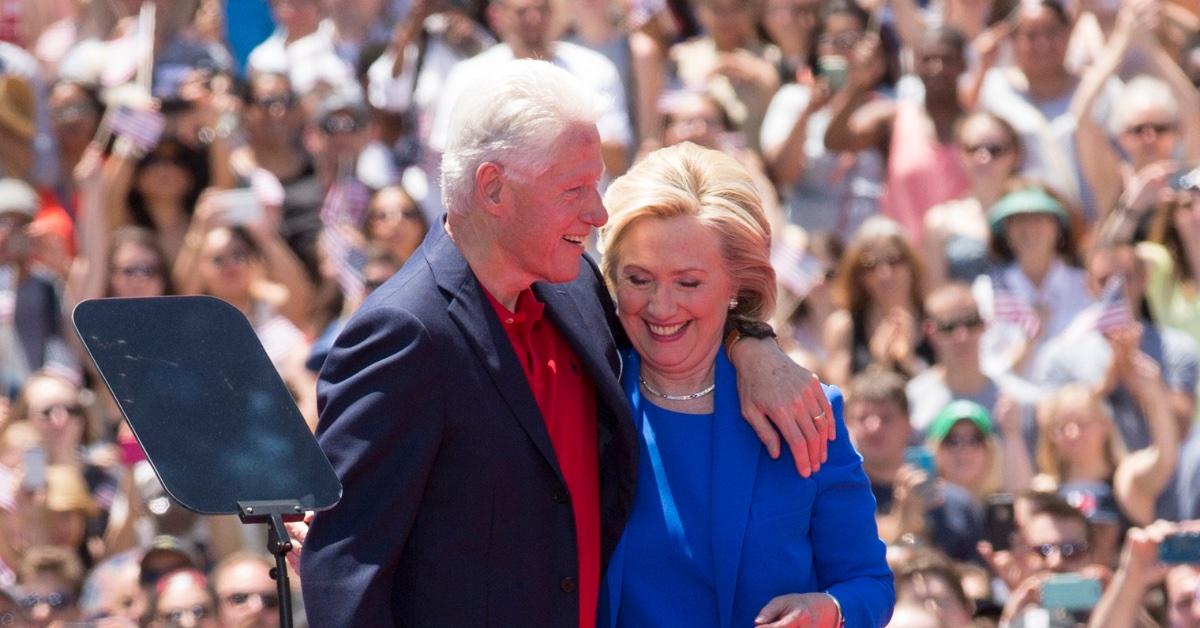 Bill, 75, could be seen waving and happily greeting onlookers as the pair made their entrance into the restaurant in photos obtained by Daily Mail. The Clintons were joined for dinner by at least two guests as their Secret Service detail stayed close by. Hilary, 74, ultimately called it an early night, leaving her husband solo to continue eating his meal.
Hillary wore a black pantsuit paired with a bright pink coat and kitten-heel pumps. As for her spouse, Bill was clad in a dark suit, striped yellow tie, and black dress shoes.
Article continues below advertisement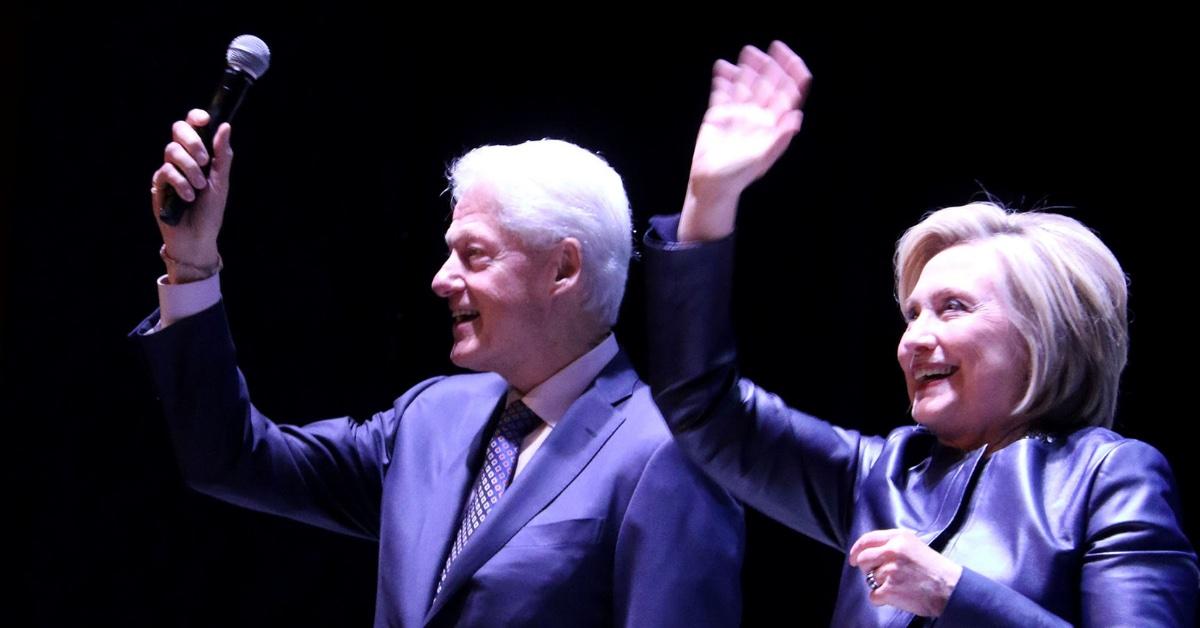 On March 22, Hillary took to Twitter with her health update, revealing she was doing well overall amid her battle with coronavirus.
"Well, I've tested positive for COVID," she tweeted. "I've got some mild cold symptoms but am feeling fine. I'm more grateful than ever for the protection vaccines can provide against serious illness. Please get vaccinated and boosted if you haven't already!"
"Bill tested negative and is feeling fine," she continued. "He's quarantining until our household is fully in the clear. Movie recommendations appreciated!"
Article continues below advertisement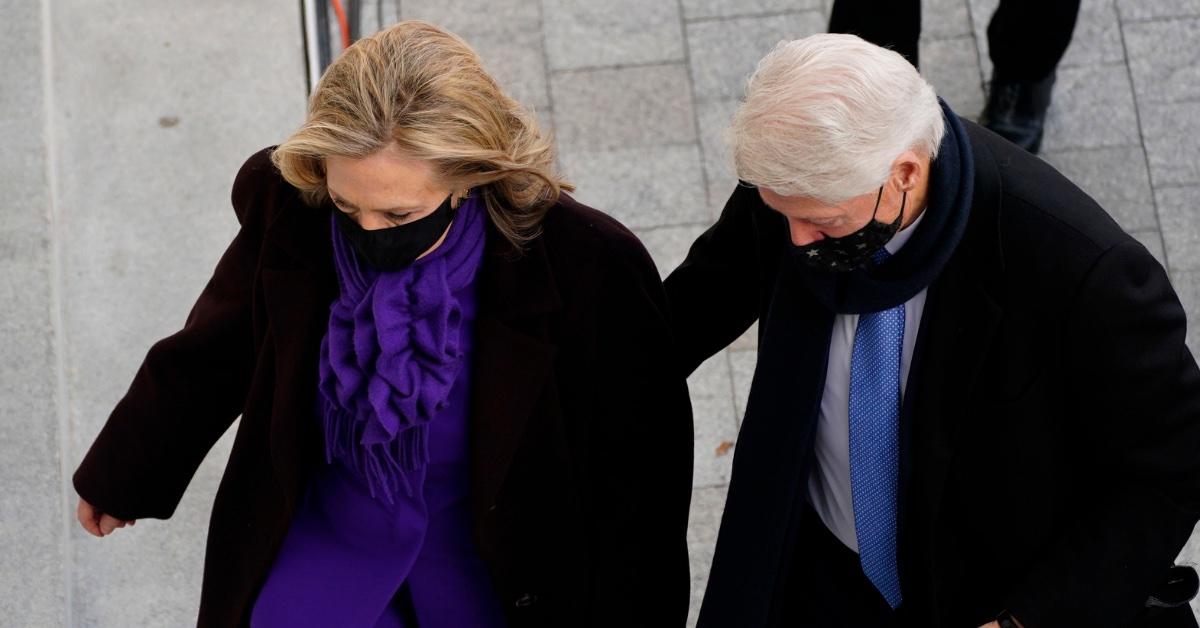 Comedian Kathy Griffin was one of many social media accounts to send well-wishes to the politician. "Hilz! No!!! We will not rest until we know you are fully recovered," the My Life on the D-List star wrote in response. "I only have one and a half lungs left, but I can probably spare, like one of my lobes in my right lung if you need it!"
Despite Bill's affair with White House intern Monica Lewinsky back in the late 1990s, Hillary has forgiven her husband and they are still going strong today.
The couple got married in October 1975 and this fall, they will celebrate 47 years of marriage. Hillary and Bill share only one child together, daughter, Chelsea Clinton.