Harvey Weinstein Appeals Rape Conviction, Argues #MeToo Screwed Him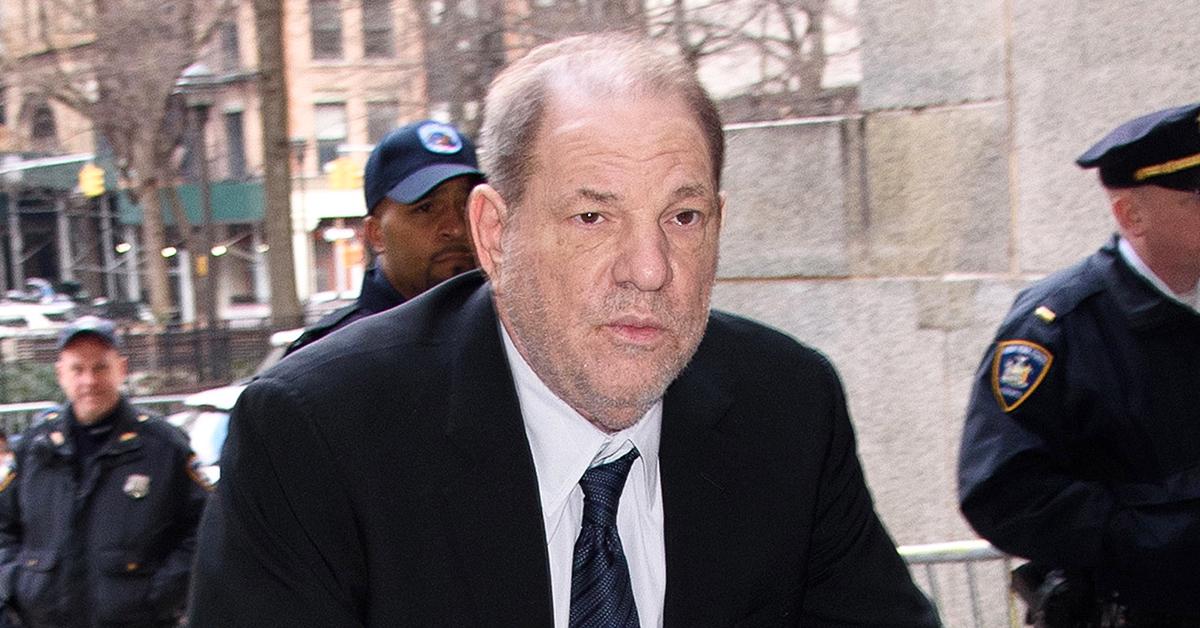 Disgraced film producer Harvey Weinstein – who last March was sentenced to 23 years in a New York prison for his conviction of a criminal sexual act in the first degree (sexual assault) and rape in the third degree – does not feel justice has been served.
Article continues below advertisement
In a lengthy appeal brief submitted to the New York Supreme Court Appellate Division Monday, Weinstein's attorney, Barry Kamins, asked the court to dismiss his client's rape conviction and requested that a new trial be ordered for the sexual assault conviction.
He broke down his reasoning into seven main points:
The jury was not impartial.
The admission of bad acts witnesses was improper.
The court erred by denying defense expert testimony.
The third-degree rape charge was time-barred.
The predatory sexual assault counts were predicated on time-barred allegations.
The guilty verdicts were against the weight of evidence.
The sentence was unduly harsh and excessive.
Article continues below advertisement
In the filing, Kamis noted that one of the jurors on his client's trial had written a book about "the predations of older men against younger women," which he felt made her unfit to serve. He also argued that the prosecution's expert psychiatrist was able to convince the jury that the two alleged incidents of sexual assaults underlying the charges were nonconsensual and that his expert wasn't allowed to refute the testimony.
Kevin Spacey Accuser Praises Harvey Weinstein's Guilty Verdict
"As a result, Mr. Weinstein was tried not only for the alleged criminal acts charged in the indictment, but also for his alleged propensity to behave in ways that evinced licentiousness in his relationships with women," Kamins wrote, per the filing.
Article continues below advertisement
Kamins went on to say that the #MeToo movement – which rose to relevance and changed workplace culture following the initial bombshell accusations against Weinstein in October 2017 – unfairly affected the prosecution. Kamins called the movement a "meme" that he felt became a "cause célèbre."
Regarding the actual sentence, Kamins argued that his client had been unjustly labeled "Weinstein the media villain" and that any other 68-year-old man with no prior convictions and serious health issues would not have been sentenced so harshly.