Gigi Hadid Seen Upset In Paris, Hours After Zayn Malik's Explosive Fight With Model's Mom Yolanda Hadid Where He Called Her A 'F---king Dutch Slut' & Allegedly Shoved Her
Gigi Hadid wasn't happy when she was in Paris last month, and now we know why. RadarOnline.com has obtained photos of the 26-year-old model only hours after the alleged physical altercation with her baby daddy, Zayn Malik, and her mother, Yolanda Hadid, went down.
Article continues below advertisement
In the pictures captured backstage at the Coperni show during Paris Fashion Week, Gigi can be seen looking glum and as if her mind was somewhere else on September 30.
The alleged fight between Zayn and Yolanda reportedly occurred on September 29.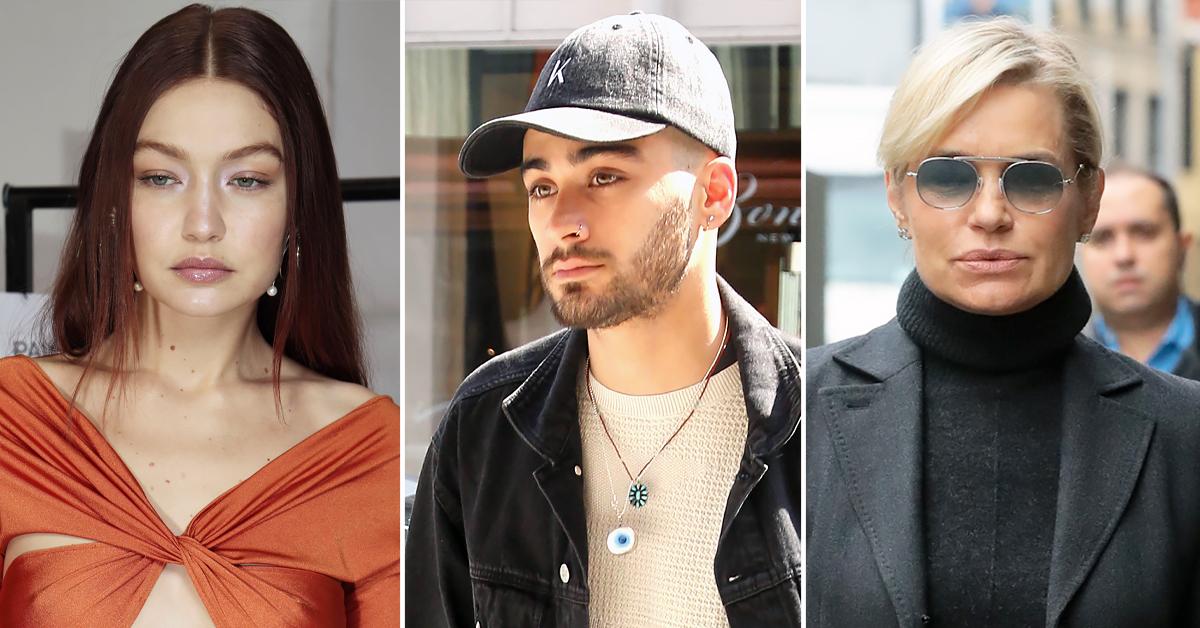 Article continues below advertisement
The usual spunky supermodel was caught distracted and appeared unhappy while getting her glam done before the show. Sitting in a chair with a robe covering her runway-worthy body, Gigi sported a frown and closed her eyes in an attempt to avoid the cameras.
Her team worked on getting her extensions in and when the final touches were done, Gigi posed alongside two of her fellow models.
Article continues below advertisement
Wearing an orange crop top and sleek sequined skirt, the mom of one stunned in the high-end outfit, but her body language gave off all the wrong messages.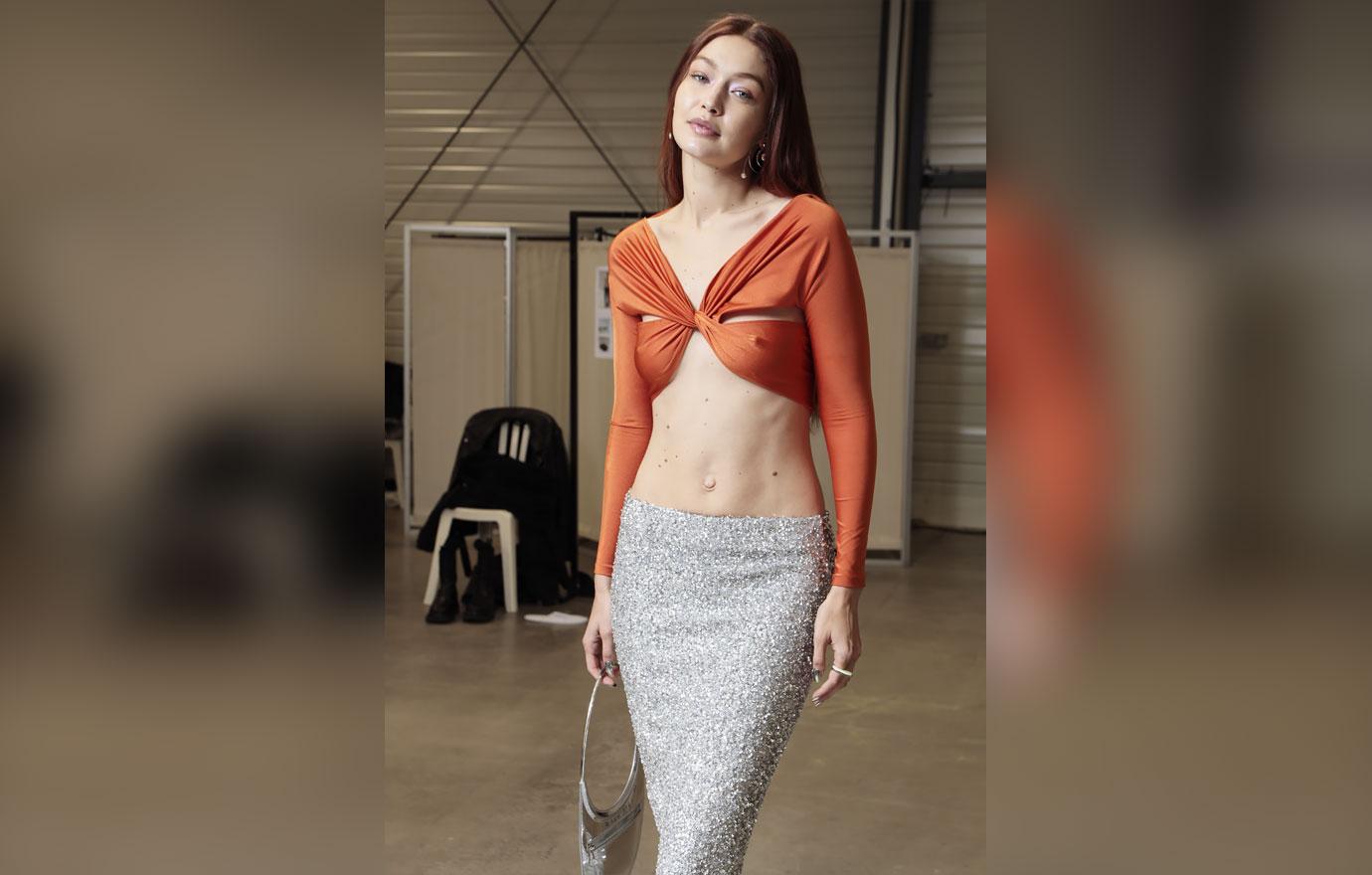 Article continues below advertisement
Looking stoic, Gigi held her head up and glared into the camera. While she appeared unlike her sassy self, we now know she was internally struggling with issues at home between her man and her mom.
As RadarOnline.com reported, Zayn has been charged with four criminal offenses of harassment against both Gigi and Yolanda. The former One Direction singer pleaded no contest.
Article continues below advertisement
According to court documents, Zayn allegedly shoved Yolanda into a dresser and called her a "f--king Danish slut" during an explosive argument that went down in the couple's Pennsylvania home last month.
He also reportedly ordered Yolanda to "stay away from [my] f--king daughter." As if that wasn't enough, Zayn allegedly referred to his 13-month-old daughter, Khai, that she shares with Gigi as "the f--king sperm that came out of [my] f--king c--t."
Article continues below advertisement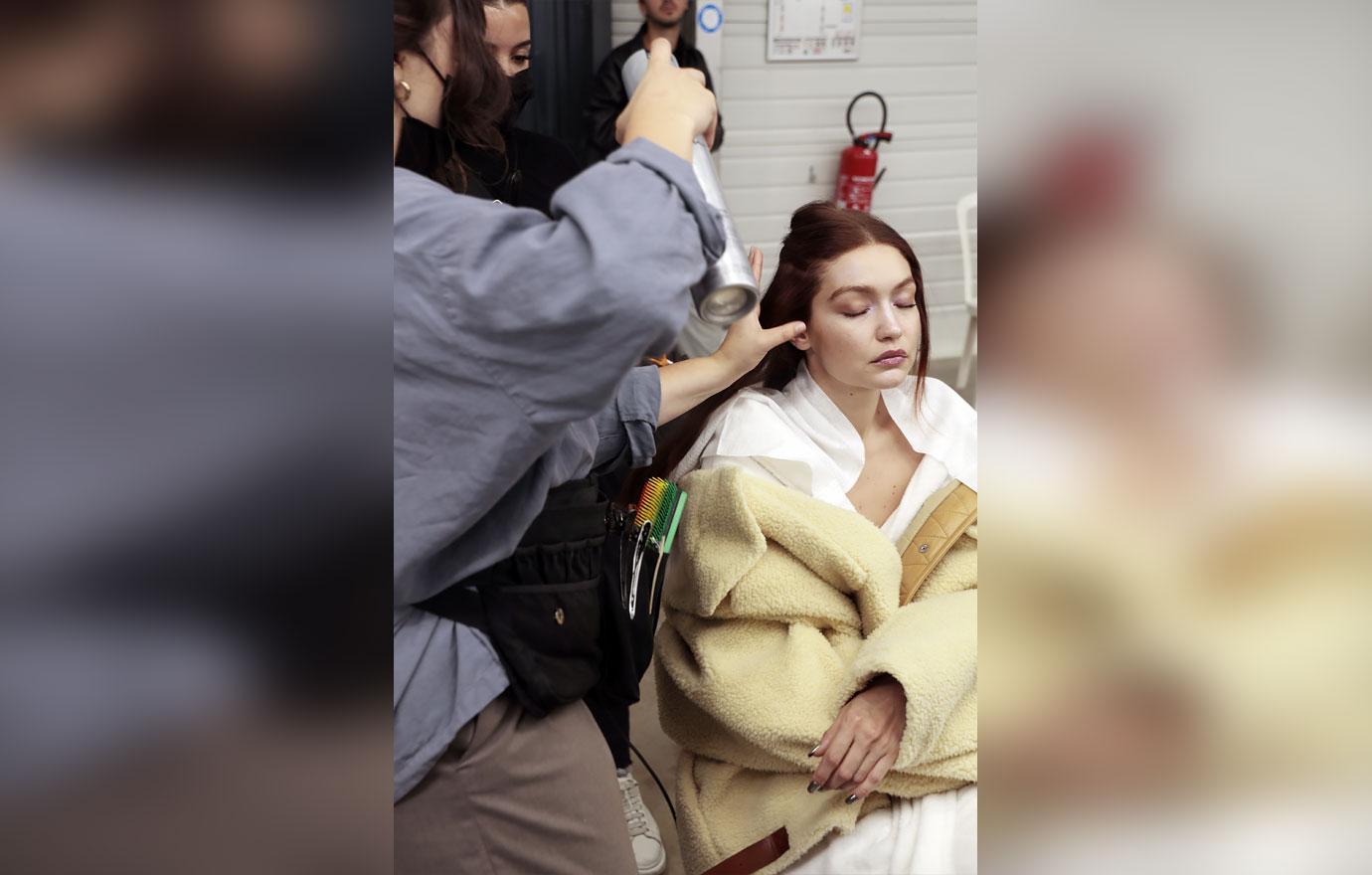 The court documents state he "shoved [Yolanda] into a dresser," causing her "physical pain" and "mental anguish."
Article continues below advertisement
While Gigi was not home at the time, and halfway around the world in Paris, she was reportedly on the phone with Zayn when the fight happened.
The British musician reportedly told his baby mama to "strap on some f--king balls and defend your partner against your f--king mother in my house."
Zayn denies putting his hands on Gigi's mom. Following the initial report, he took to social media to address the situation. He has since deleted the post.
Article continues below advertisement
Zayn has been fined and ordered to 90 days probation for each count. He has also been tasked with completing a domestic violence program and an anger management course.
According to PEOPLE, Gigi and Zayn have since broken up.
"They are not together right now," a friend told the outlet. "They are both good parents though. They co-parent. Yolanda is of course very protective of Gigi. She wants the best for her daughter and grandchild."