Exclusive
Georgia Company FIRES White Employee After He's Caught Allegedly Stealing Gas From A Black Woman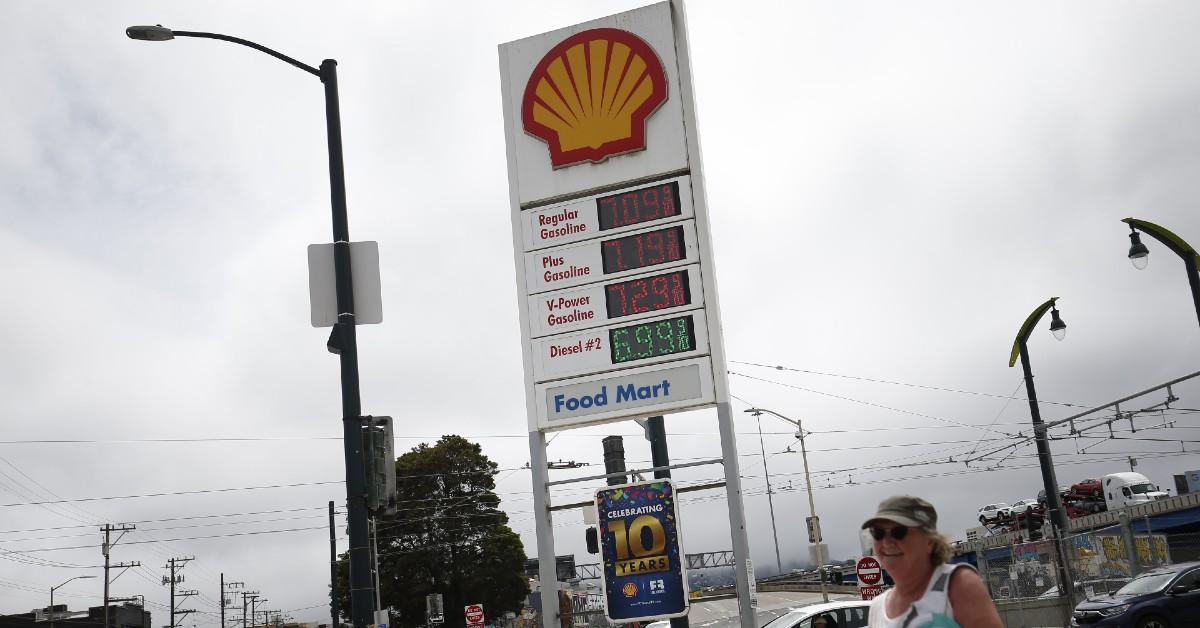 A Georgia company canned a white employee accused of shamelessly stealing pre-paid gas from a Black woman, Radar can exclusively reveal.
Earlier this week, the man was seen pulling the pump across and filling up his Entek company van with a cavalier attitude while using her gas. He then mumbled under his breath about white privilege and spewed an insult as she captured the tense interaction on her phone.
Article continues below advertisement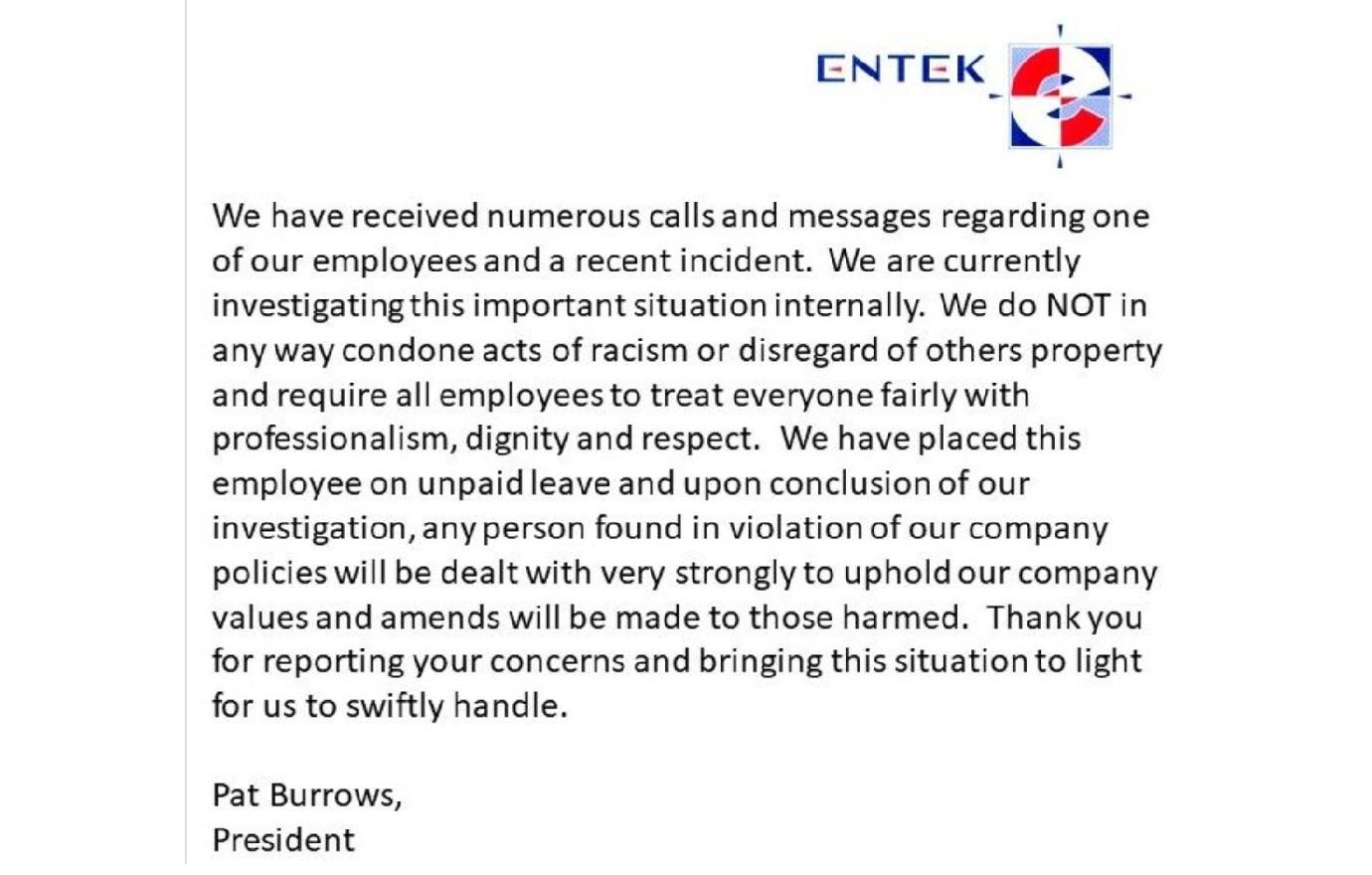 The man reportedly called her a "Black b----" while still clad in his work uniform.
It all went down at QuikTrip on North Druid Hills Road in Brookhaven.
Many social media users applauded the woman for keeping her composure throughout the ordeal. "She did the safest things she could've done. Remained calm, and recorded the situation," one commenter wrote.
"The internet's response to the racist behavior and bullying of an Entek employee was beautiful," another person tweeted, praising those who spoke out and made calls.
Article continues below advertisement
RadarOnline.com can confirm that Entek has chosen to fire the former employee after placing him on unpaid leave.
"As an update to our original statement dated August 29, 2022, we have concluded our internal investigation and swiftly terminated the employee who recently made hateful, hurtful and racist remarks directed to a young lady at an Atlanta gas station," their statement began.
President Pat Burrows said the company refused to sit idly by, adding, "Entek, Inc. operates from a clearly-defined company code of conduct and that former employee was in direct violation of those principles. His conduct was embarrassing and is not reflective of the leadership or associates of this company, nor will it be tolerated."
"Our deepest apology has been extended to the young lady and we sincerely regret that this incident took place," Burrows concluded.
Article continues below advertisement
The company previously released a statement after the video went viral, with them noting they had received numerous voicemails and messages. Meanwhile, others wrote scathing reviews on the company's Google page.
At the time, they were still looking into the incident, stating, "Thank you for reporting your concerns and bringing this situation to light for us to swiftly handle."