George Floyd's NYC Statue Being Repaired After It Was Vandalized For The Second Time, NYPD Hate Crime Task Force Investigating
George Floyd's statue in New York City has been vandalized twice since its unveiling in June, although it is now being repaired by community members who decided to step up and protect the piece.
On Sunday, someone threw blue paint on the bust that defaced it. Authorities caught the crime on surveillance video and are taking action.
Article continues below advertisement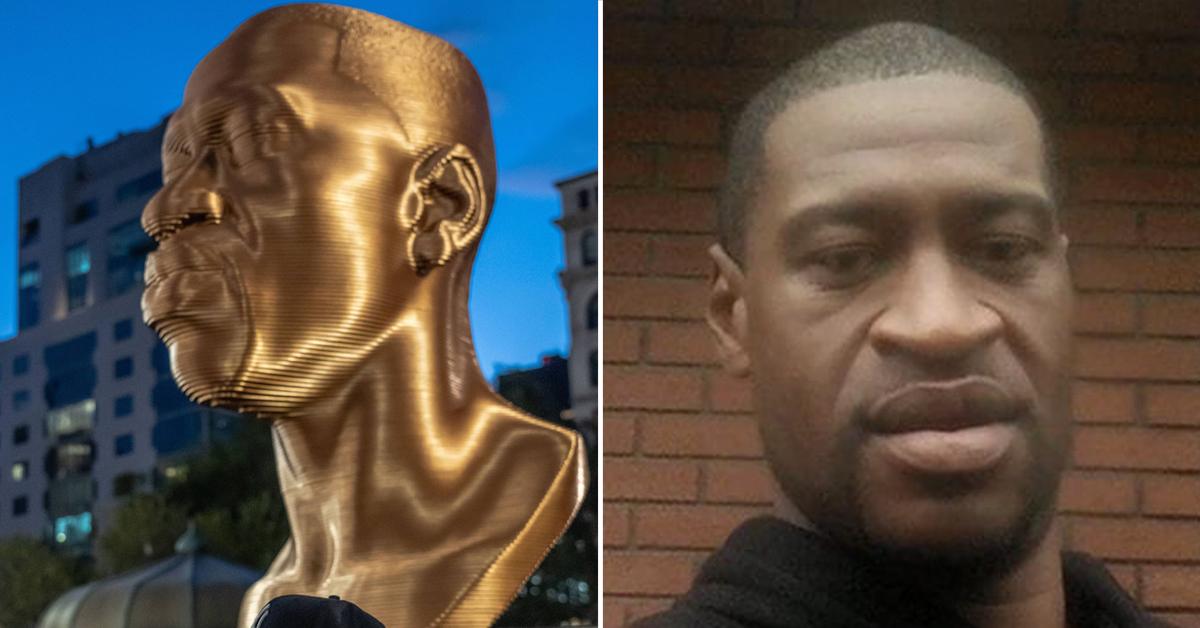 The Co-Founder of Confront Act, Lindsay Eshelman, who collaborated with Floyd's brother Terrence to produce the statue, quickly showed up at Union Square to check on the damage after learning about this weekend's vandalization. She claimed she was pleasantly surprised to see at least five community members had already sprung into action to help to restore the figure.
The concerned citizens were artists, art lovers, and tourists who cleaned the mess by hand and with toothbrushes. One of them was Eric Garner's son, whose dad was killed after an NYPD officer put him in a prohibited chokehold while arresting him.
Article continues below advertisement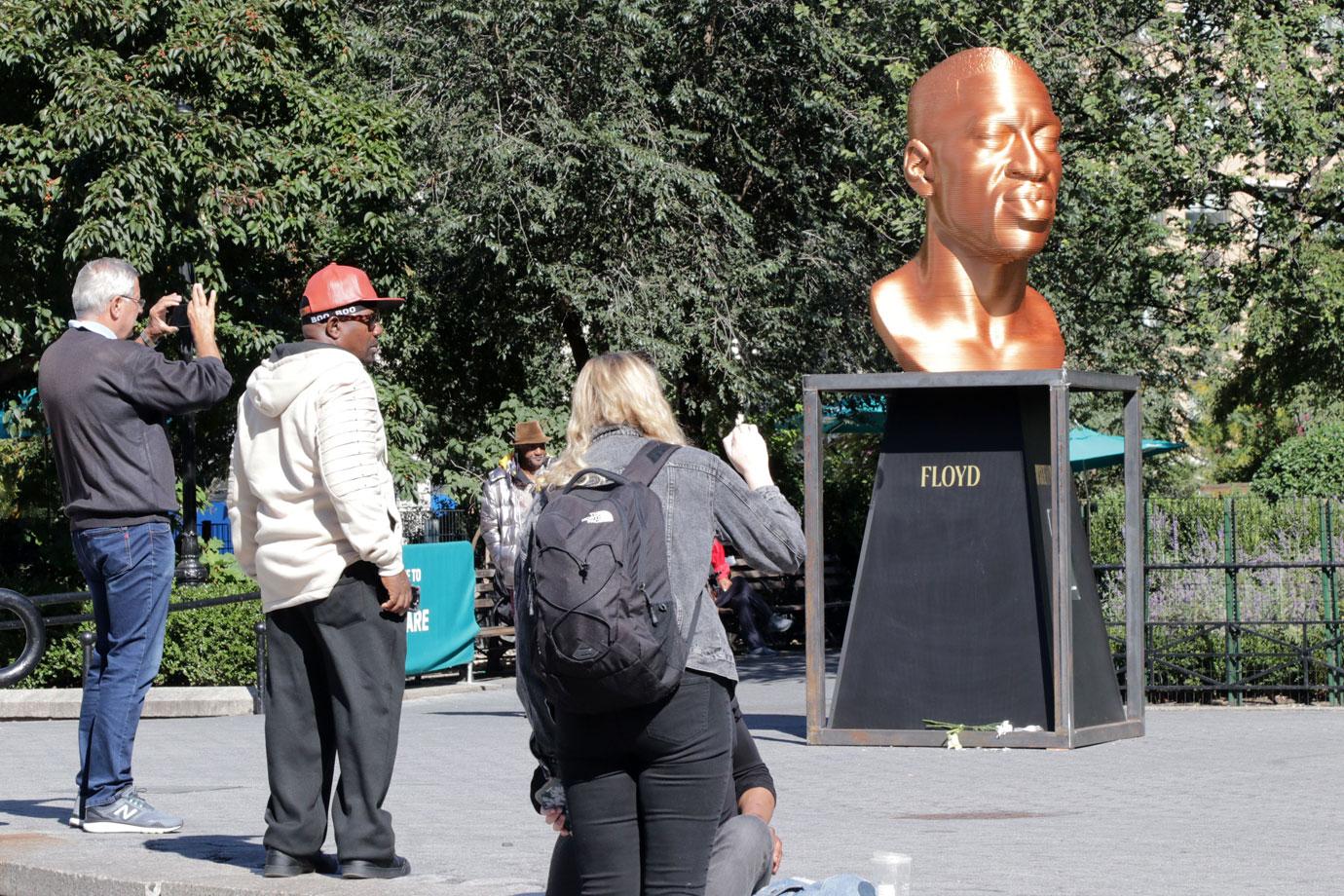 While waiting for the installation to be completed, which will take approximately 30 more days, Lindsay and Confront Art organization are working on getting a watch group known as "keepers" to look after the statue to prevent the vandalism from happening again.
They're planning to put watchers on 7 AM to midnight shift to help things in order after the park closes as the NYPD has allegedly told them they "won't step up security or patrols."
Article continues below advertisement
However, the NYPD's Crime Department had released the footage of the suspect who committed the act. He was seen mixing the paint behind the sculpture before defacing it.
The guy has a light skin complexion, medium build, and was wearing a green jacket, shorts, and some type of a hat at the time of the incident.
According to officials, NYPD Hate Crime Task Force is currently investigating the case and is asking the public to send in tips or any information about the act.
Earlier this summer, Floyd's statue was vandalized with black paint and marked with the logo of a white supremacist group after its unveiling in Brooklyn on Juneteenth.
Article continues below advertisement
Upon learning about the vandalization, Terrence said at the time, "you try to stop us, but you can't stop us. And we're still going to continue, with love."