Gavin Rossdale Spotted Looking Healthy While Walking His Dog Days After Concerning Friends With Dark Social Media Posts
Gavin Rossdale looked in good spirits and healthy while walking his dog, Chewy, in Studio City a mere days after posting extremely concerning photos on social media.
The startling posts started popping up after the cancellation of his upcoming tour with his band Bush.
Article continues below advertisement
In the photos, taken on Tuesday, the British musician was spotted in such a relaxed mood and seemed cheerful as he strolled the street with his dog.
Gavinwas sporting a black t-shirt with a colorful print on it and jogging pants along with a pair of sneakers. During his walk, he was also seen holding a Starbucks coffee and wearing a mask abiding by the CDC guidelines to reduce the spread of coronavirus.
At one point, Rossdale even raised his coffee cup with a bit of a smile on his face to presumably greet the shutterbugs. He appeared to be talking to his phone via FaceTime while walking on the side of a street. He kept his dog on the leash to remain close next to him during the outing.
Article continues below advertisement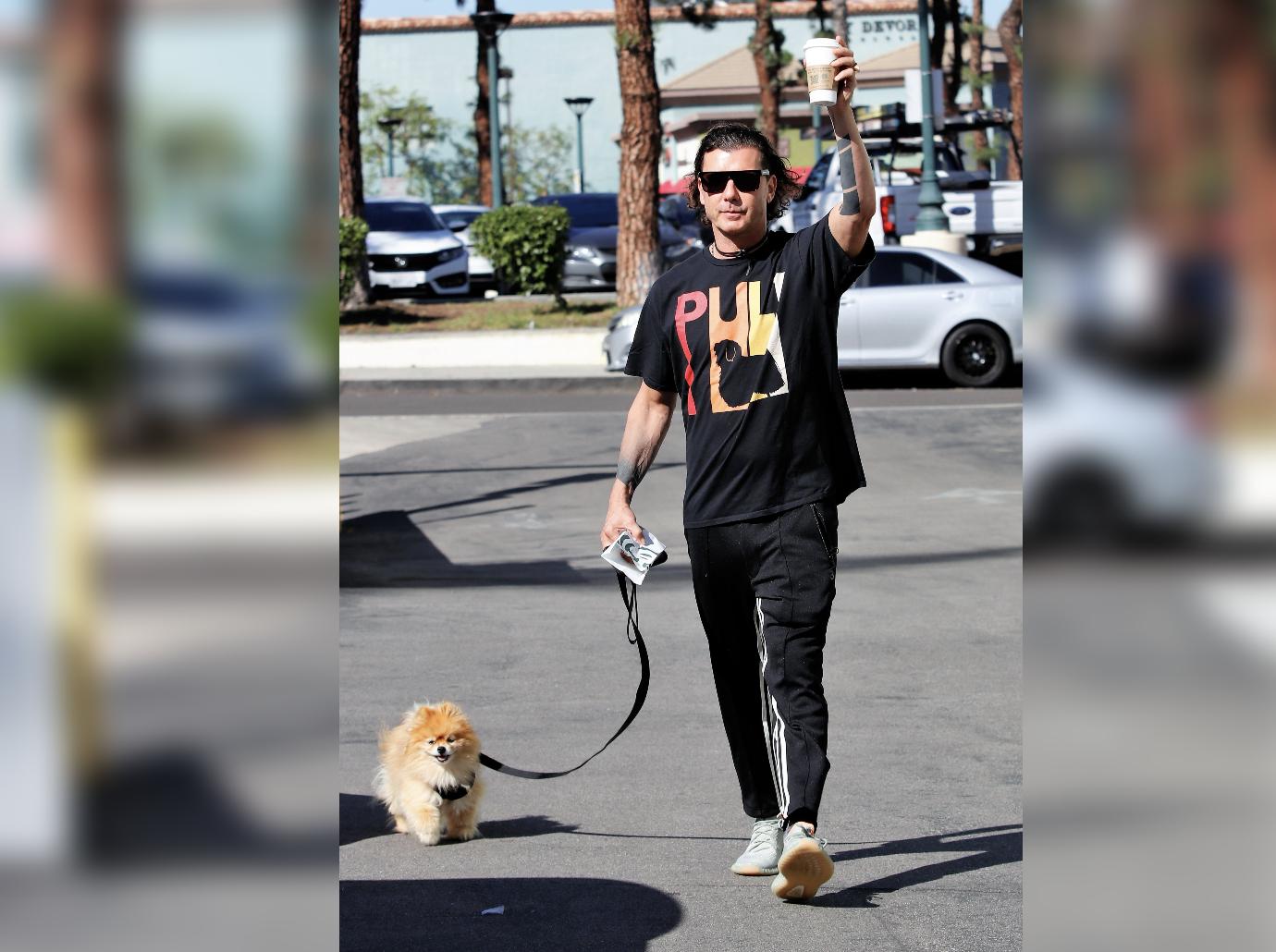 As RadarOnline.com previously reported, Rossdale started to raise concerns among his fans after recently sharing some alarming photos and captions via his Instagram.
Rossdale, who was once married to pop star Gwen Stefani, posted pictures of himself, one of them with the contemplative caption, reading, "Be patient. like a ninja." He then posted another similar-looking black-and-white photo writing, "Dear time-can I have some more please. happy weekend out there."
Article continues below advertisement
A few days later he posted a video of him on the beach captioned, "Push on forward."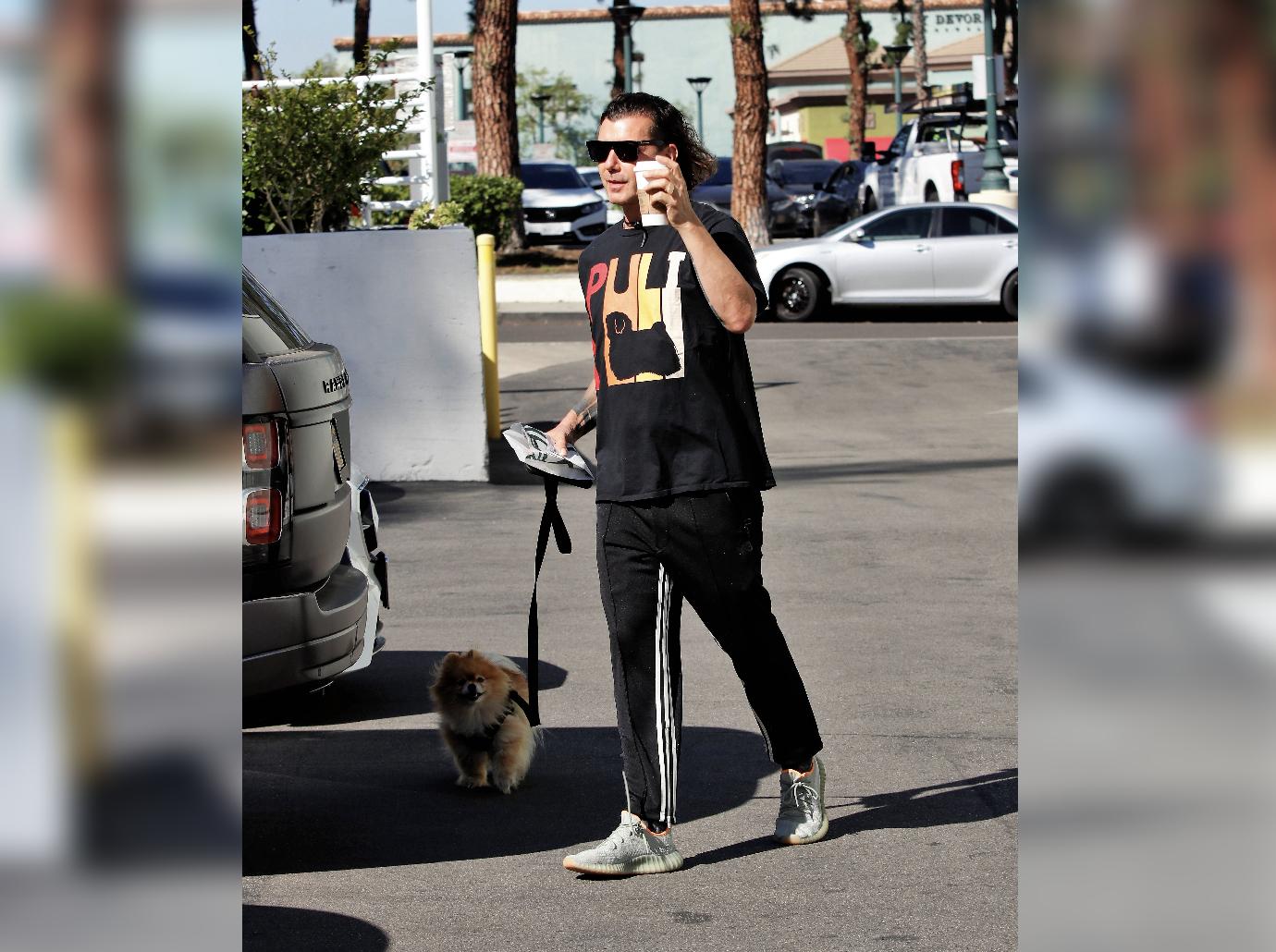 Article continues below advertisement
After his scary posts, his rumored girlfriend Gwen Singer, who is 30 years his junior, shared a note via her Instagram story that appeared to be regarding Rossdale.
"Make that phone call. Send that text, Forgive that person. Tell them you love them. Or that you've missed them," she pinned the meme to her story. "Let go of that grudge. Show more kindness. Don't take any of it for granted, Because tomorrow isn't promised."
Article continues below advertisement
Rossdale and his newfound love Gwen have been romantically linked together since August. An insider told the Sun at the time their relationship "is going well."
"Gavin and Gwen both find each other hot, and they're having fun together," the source revealed. "It's still early days because they have only known each other a few months, but it is all going well."