Exclusive
Exclusive Footage Captures The Startling Chase Between South Carolina Deputy Sheriff & Suspected Criminal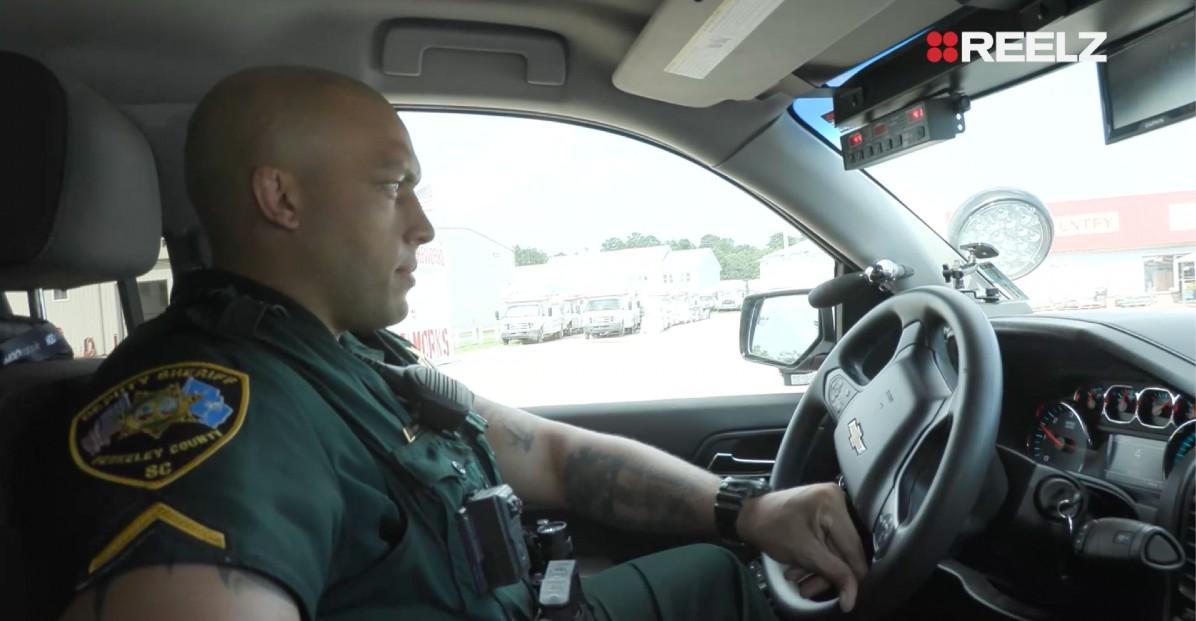 One lone South Carolina deputy sheriff found himself in the middle of an unexpected and dangerous foot chase through an abandoned parking lot and shopping complex, RadarOnline.com has learned.
The startling footage, which has since been obtained by RadarOnline.com, took place in Berkeley County, South Carolina, and was shown exclusively by REELZ as part of their On Patrol: Live premiere marathon.
Article continues below advertisement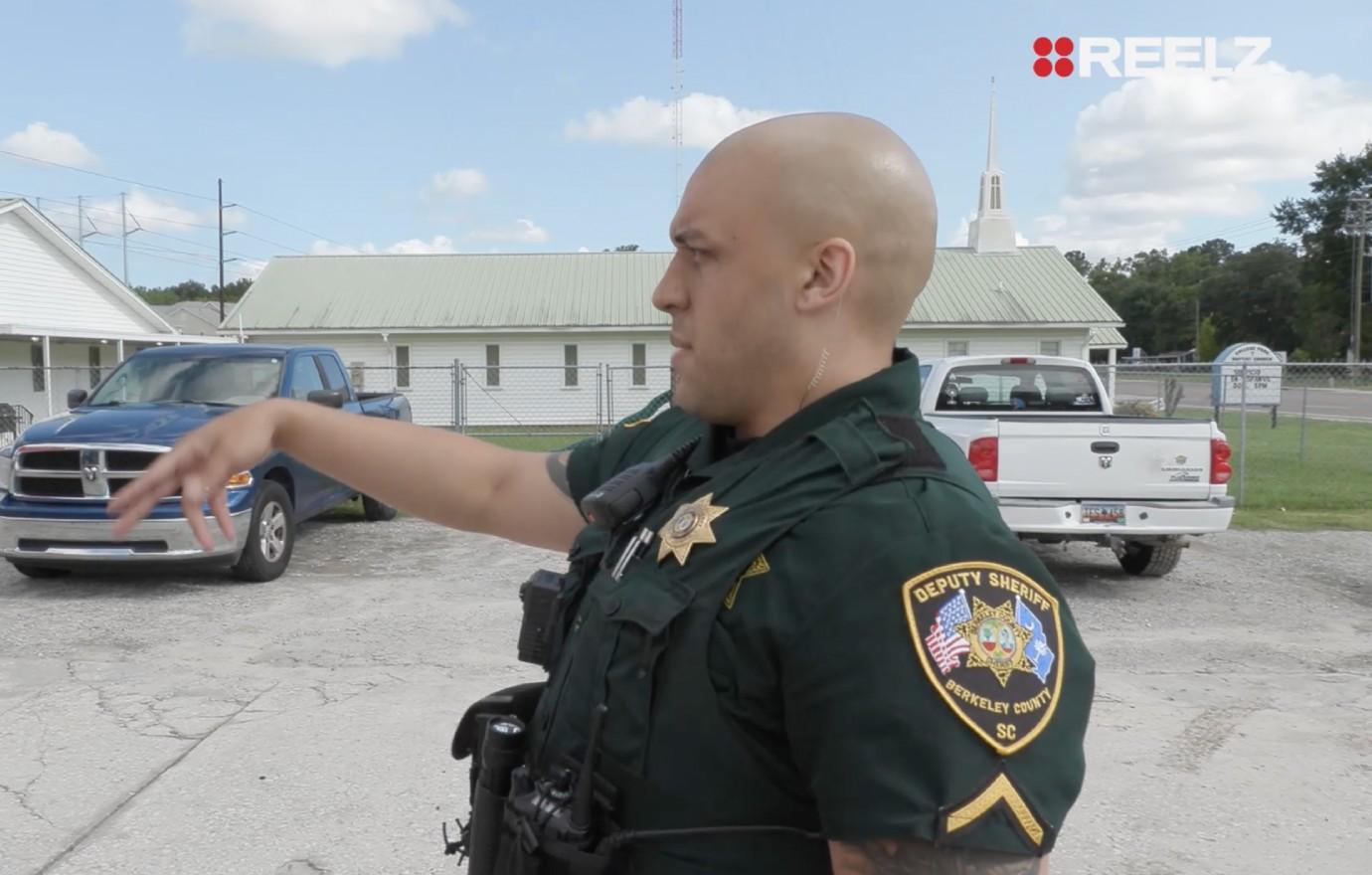 Berkeley County Deputy Sheriff Cameron Blackmon, who was on patrol at the time of the incident, attempted to pull over a shady looking blue van after the driver made an unlawful lane change and illegal maneuver while driving in front of the deputy.
Although the driver pulled over in an abandoned parking lot outside of a decrepit and shuttered Ace hardware store, the situation suddenly took a turn for the worst when the vehicle's driver – a skinny, white male believed to be in his early to mid-30s – jumped out of the vehicle and took off running between the hardware store and a nearby house.
With no time to call the incident in to his local dispatch, Deputy Blackmon took off running after the fleeing and suspected criminal.
After he pursued the suspect into the back of the abandoned hardware store, and nearly attempted to hop over a fence to see if the suspected was hiding close by, Deputy Blackmon instead decided to turn back investigate the blue van the suspect abandoned.
Article continues below advertisement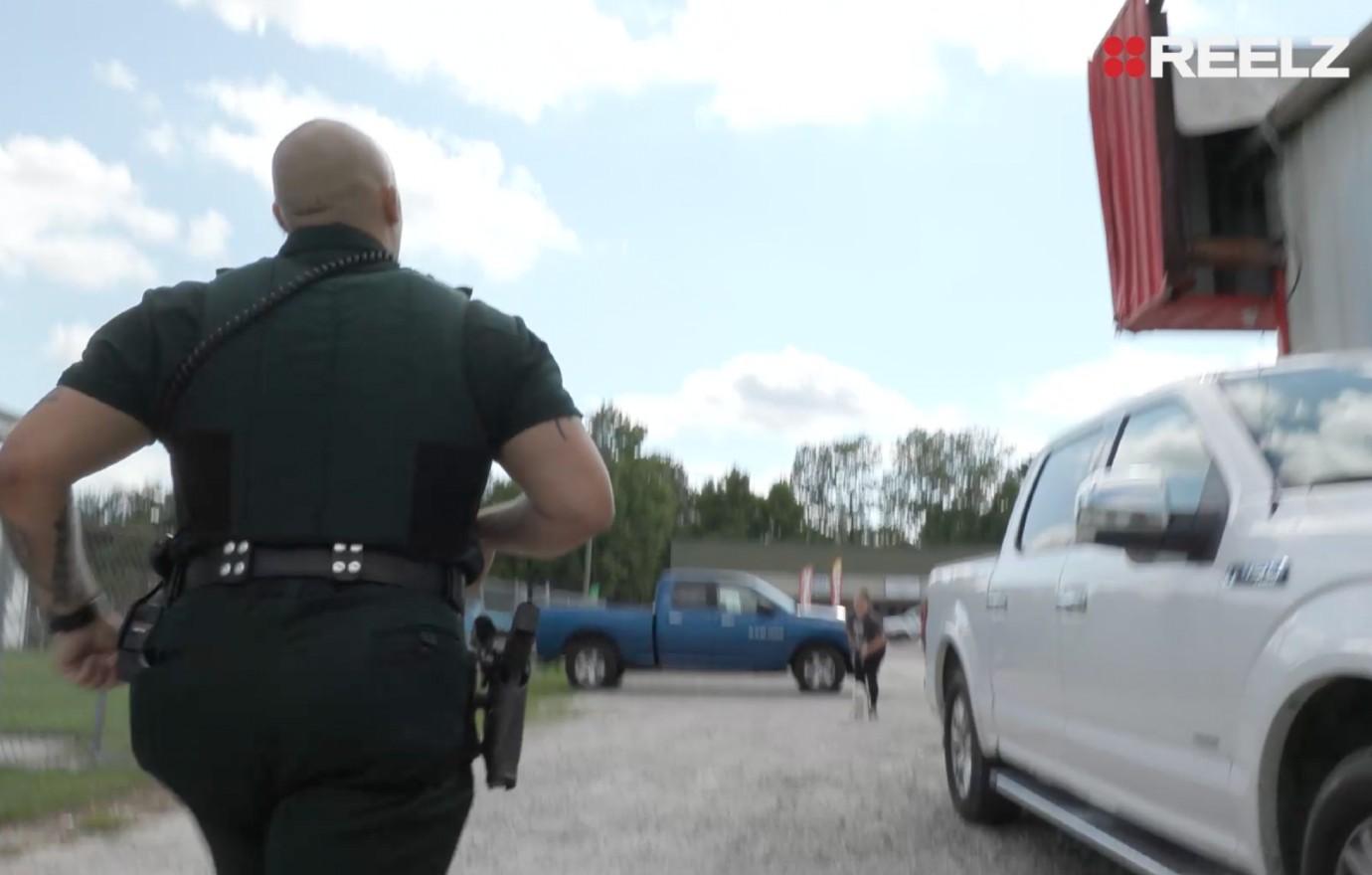 Upon approaching the van, the deputy and the cameraman alongside him discover there was also a woman and a puppy inside the vehicle when the suspect jumped out and fled.
"Get on the ground, get on the ground!" Deputy Blackmon ordered after the female stepped out of the vehicle.
Once returning back to the vehicle and the female on the ground, the deputy handcuffed her before interrogating her regarding the suspect who ran away.
"What's he running for?" the deputy then asks the unidentified woman, to which she replied: "Because he doesn't have a license."
"That's all?" Blackmon then asks as backup arrives on the scene and begins to search the vehicle for stolen property, drugs or anything illegal that caused the suspect to ditch his vehicle and girlfriend and take off running.
Article continues below advertisement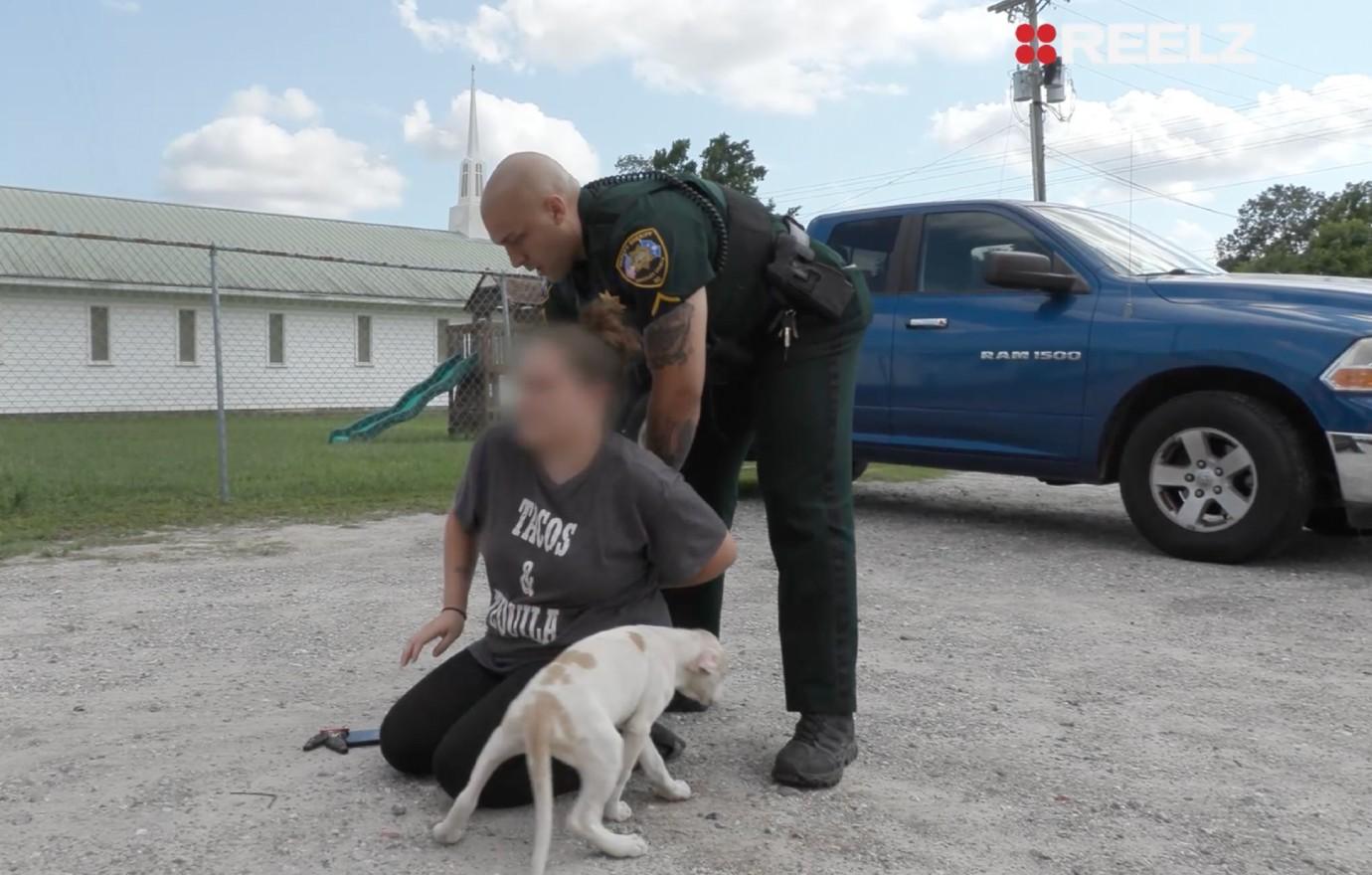 On Patrol: Live airs Fridays and Saturdays at 9ET/6PT on REELZ.
Watch REELZ on DIRECTV 238, Dish Network 299, Verizon FiOS 692, AT&T U-verse 1799 and in HD on cable systems and streaming services nationwide. Find REELZ on your local cable or satellite provider at reelz.com/get-reelz/