First Video Of Brooklyn Subway Attack Suspect Emerges As NYPD Conducts Massive Manhunt For Shooter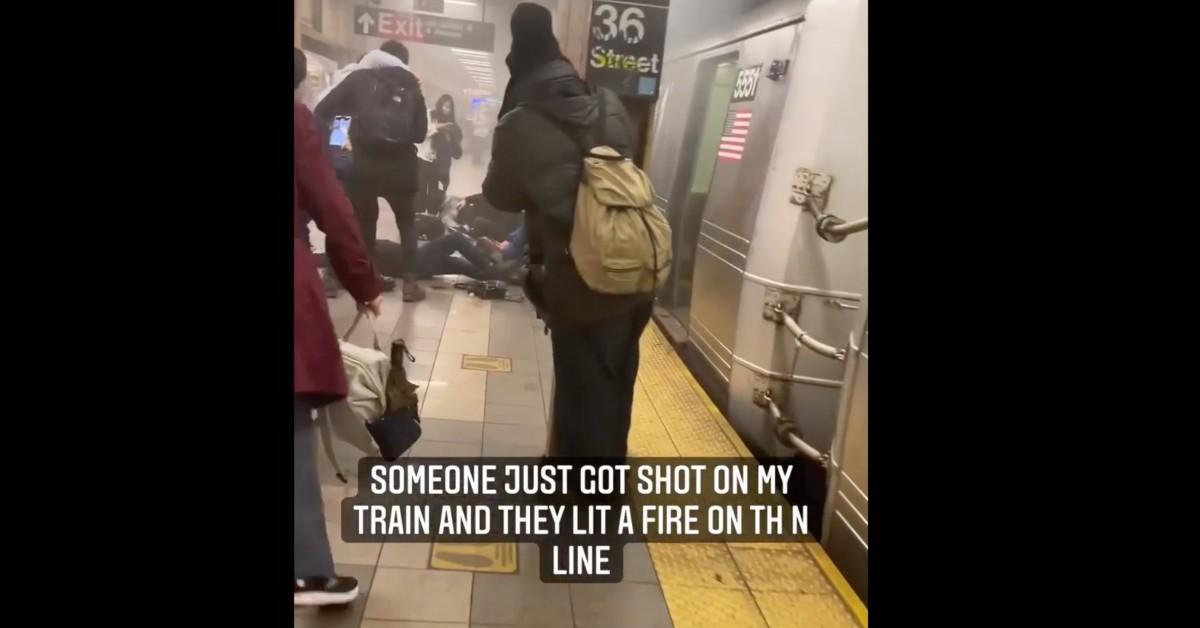 The first video of what is widely believed to be the suspect who carried out an attack on the Brooklyn subway has emerged online, showing the alleged suspect banging on a subway car door with his weapon as innocent passengers rush away to safety.
In a video posted to Twitter shortly after the attacks on Tuesday morning, an unidentified individual can be seen seemingly locked out of a subway car as one eyewitness films the incident and a slew of other passengers look on in confusion.
Article continues below advertisement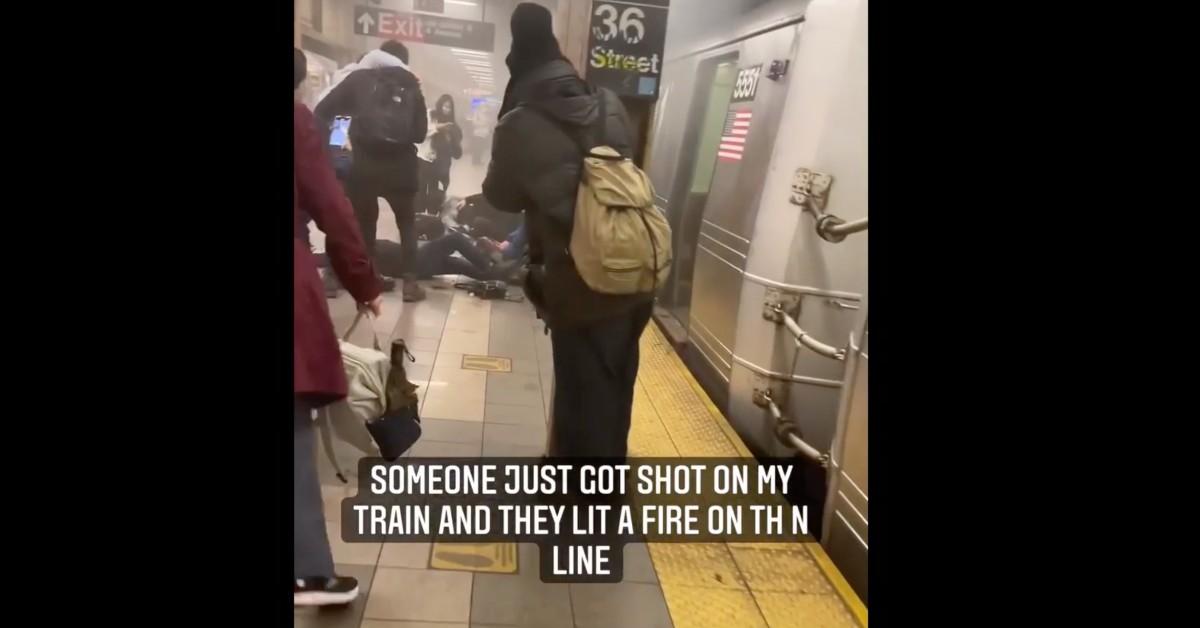 Seconds later, the assailant can then be seen and heard banging what appears to be a gun against the subway car door in a failed attempt to gain access. As the alleged suspect continues beating down on the subway door, the passengers inside can be seen quickly exiting the subway car and running to safety onto a nearby platform.
As RadarOnline.com reported, at least 10 individuals were shot and at least 6 more were injured after a still unidentified gunman targeted Brooklyn's 36th Street subway station Tuesday morning around 8:30 AM.
At the time, fire personnel received a report that there was smoke coming from the 36th Street subway station. When they arrived on the scene, they found the shooting victims and other wounded commuters on the floor of the station platform.
The suspect, who eyewitnesses alleged to be a 5-foot-5 Black man, weighing around 170 pounds and wearing an orange vest and gas mask, is believed to have escaped into the subway system immediately after the attack. Other witnesses claim the suspect was also operating in disguise as an MTA worker.
Article continues below advertisement
"I thought he was an MTA worker at first because I was like, I didn't like pay too much attention. You know? You've got the orange on," one witness shared shortly after the harrowing incident.
Other witnesses, both in the subway and up on the street, described the attack and its aftermath as nothing less than chaotic.
"My subway door opened into calamity. It was smoke and blood and people screaming," an eyewitness named Sam Carcamo said after witnessing the incident.
"It was insane," Danny Mastrogiorgio, a witness who saw people rushing out from the subway station, shared. "No one knew exactly what was going on."
The NYPD has since conducted a massive manhunt for the suspect, but the individual is reportedly still on the loose.
"While we gather more information, we ask New Yorkers to stay away from this area for their safety and so that first responders can help those in need and investigate," Fabien Levy, a spokesperson for Mayor Eric Adams, announced on social media in light of the attack.