Fetty Wap Released From Jail On $500,000 Bond, Rapper Forced To Wear GPS & Submit To Random Drug Testing After Arrest For Alleged Distribution Scheme
Fetty Wap is no longer behind bars. The Trap Queen rapper, who's been accused of being involved in an alleged drug ring, has been released from jail after posting a $500,000 bond.
Article continues below advertisement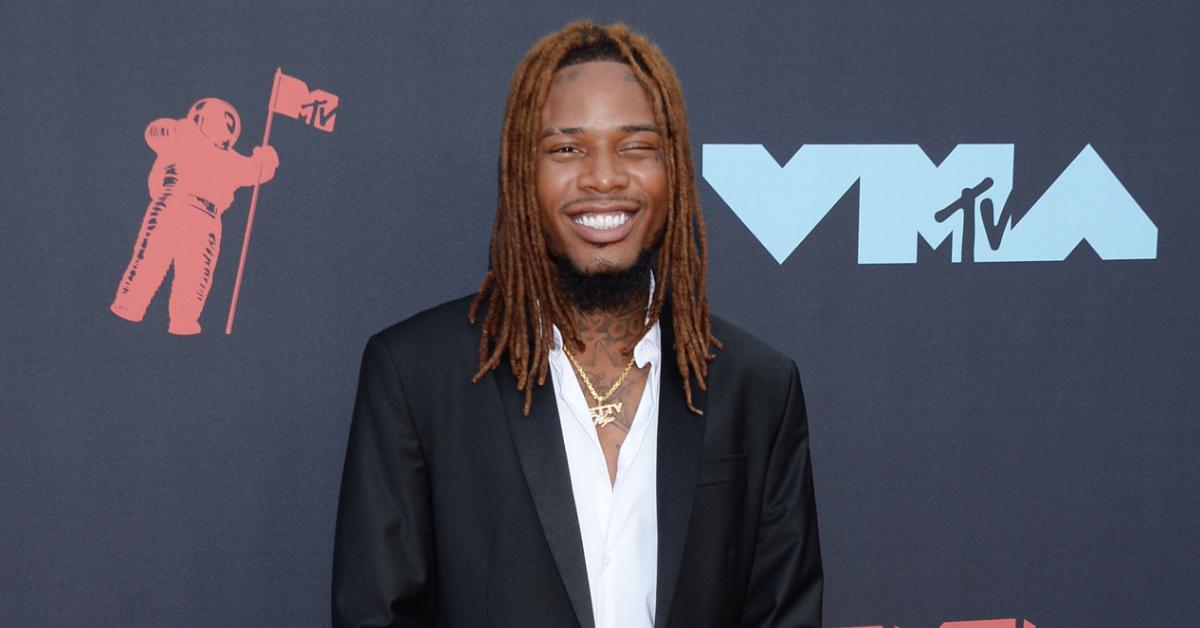 Article continues below advertisement
Besides coughing up thousands that would make the average American hyperventilate, Fetty has been ordered to wear a GPS, submit to random drug testing, and surrender his passport.
If he needs to travel for work purposes, the star must get the approval of Pre-trial Services and the U.S. Attorney's Office, reports Daily Mail.
Fetty's release comes just hours after the Suffolk County District Attorney's office released photos of the drugs and money seized in connection with the rapper's alleged "drug ring" bust.
Bags of cocaine, heroin, and fentanyl can be seen lining the table while in custody. At least 11 plastic bags full of $1.5 million in cash and weapons were also photographed. The evidence also consists of at least 5 bricks labeled AC and drug paraphernalia consisting of metal pipes and hollow boxes.
Article continues below advertisement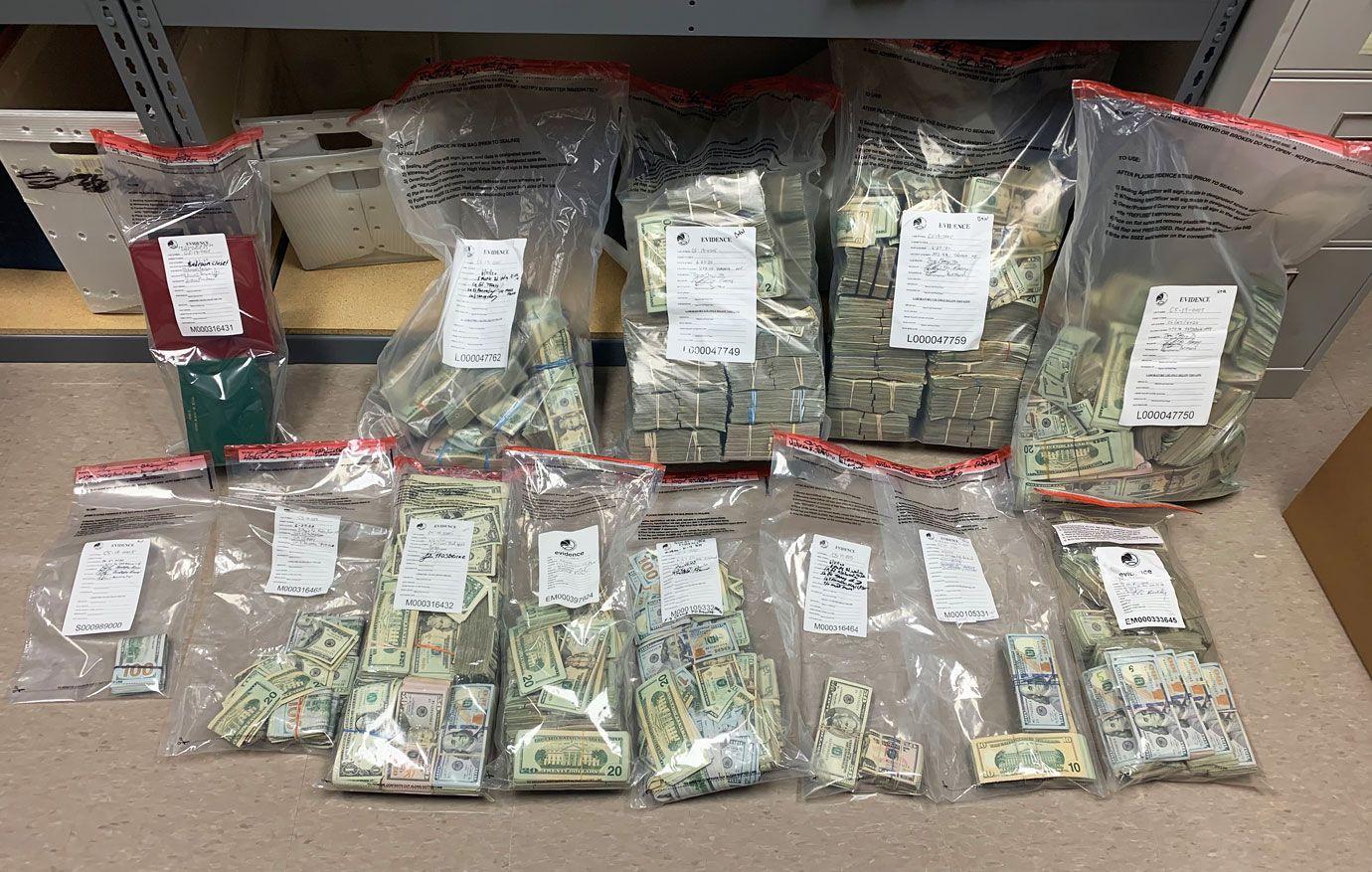 Fetty — whose real name is William Junior Maxwell II — was arrested, along with 5 others, by FBI agents at the Rolling Loud music festival in New York last week. All 6 men, which included one New Jersey correctional officer, were charged with conspiring to distribute and possess controlled substances.
Article continues below advertisement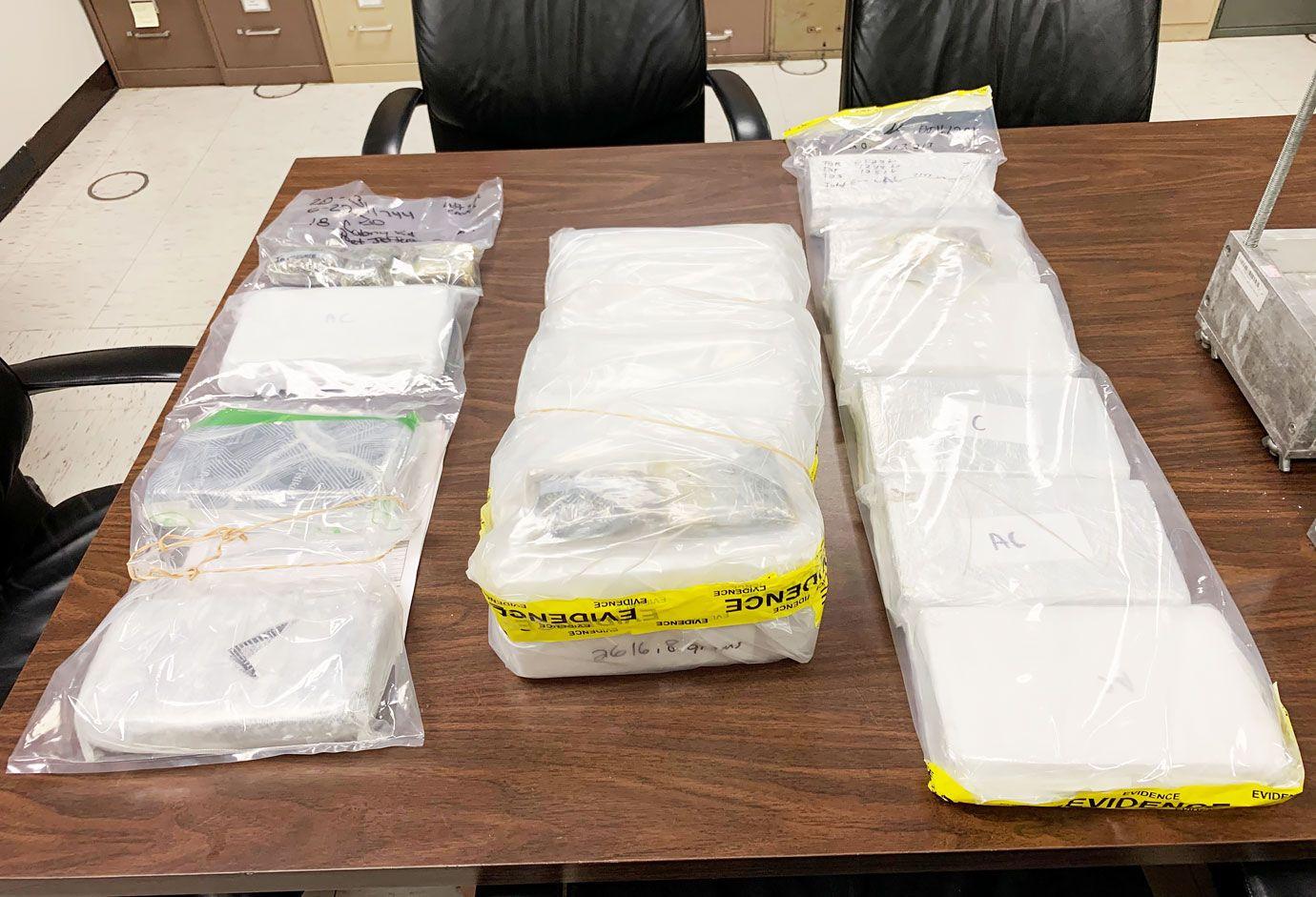 According to ABC, five of the arrestees were also charged with using firearms in connection with the alleged drug trafficking ring. Officials believe Fetty was part of the group that reportedly distributed 100 kilos of opioids and fentanyl from the West Coast to the East Coast.
Following his arrest, FBI agent Michael Driscoll said, "The fact that we arrested a chart-topping rap artist and a corrections officer as part of the conspiracy illustrates just how vile the drug trade has become."
Fetty has remained quiet on the charges and accusations.