Eyewitness To Fiery LA Crash Details Horror As Baby Lands At Her Feet As Speeding Driver Kills 6, Including Pregnant Woman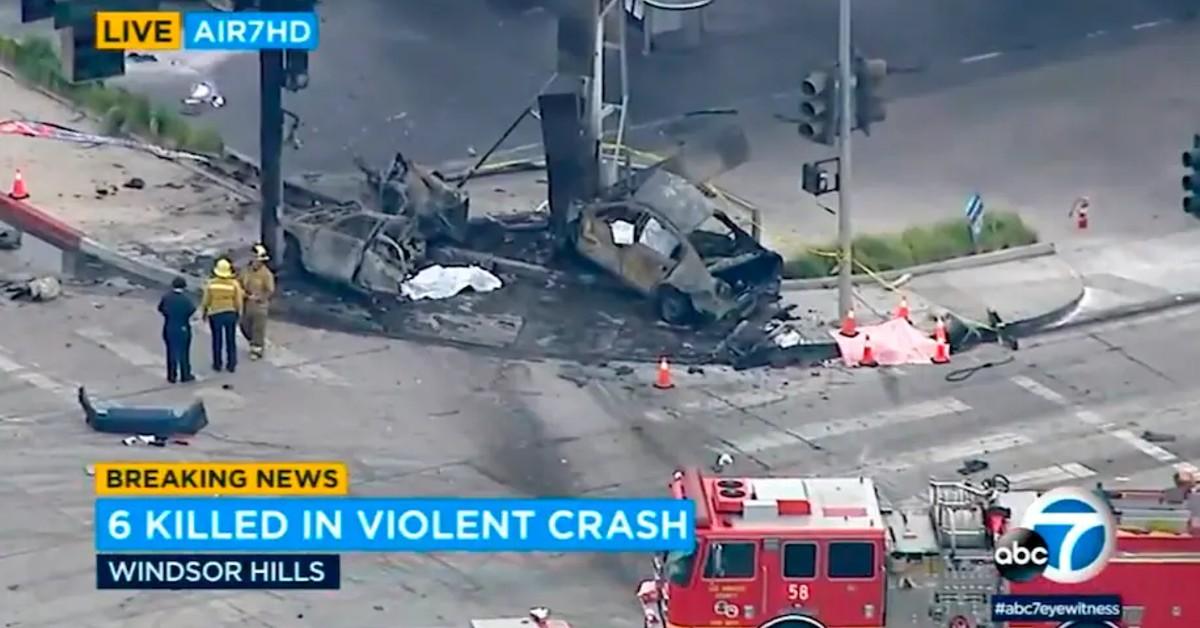 An eyewitness to a horrific multi-car crash between South La Brea Avenue and Slauson Avenue detailed the moments after a Mercedes ripped through the intersection in Los Angeles, California, on Thursday afternoon.
Veronica Esquival said that she was pumping gas when utter chaos erupted.
In the blink of an eye, six people — including a child and a pregnant woman were killed, Radar has learned.
Article continues below advertisement
"All of the sudden, a baby literally flew from the middle of the intersection to the middle of the gas station and landed right on the floor in front of me," Esquival said.
"One of the workers came and saw me with the baby and took the baby out of my hands. Somebody tried to resuscitate the baby, but the baby was gone," she added.
New surveillance footage shows the gut-wrenching crash that left behind charred and totaled vehicles as well as a child's car seat among the debris scattered across the street.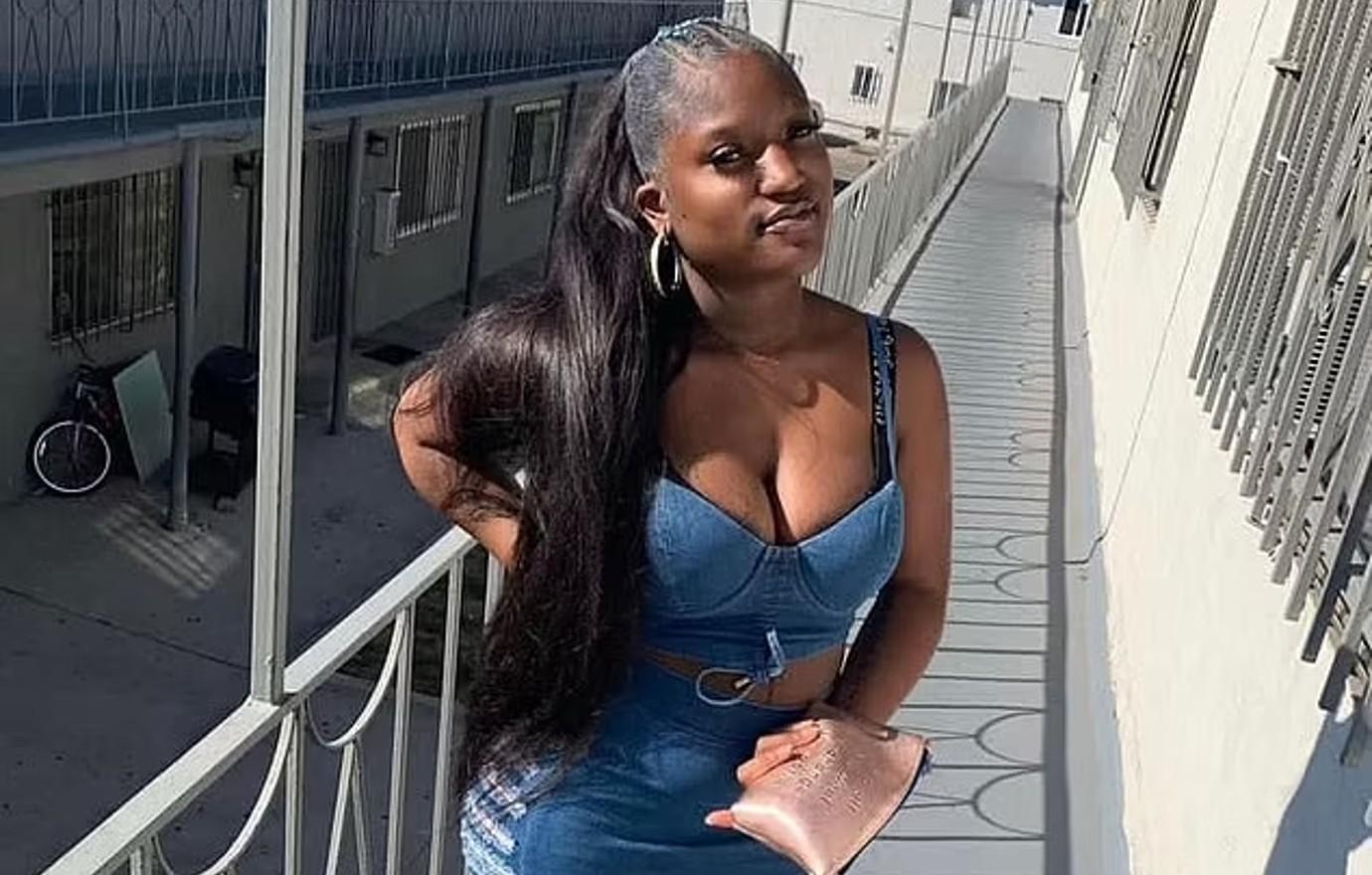 Article continues below advertisement
A 40-year-old woman was allegedly behind the wheel of her Benz, zooming through a red light at 80mph or more, striking cars that exploded in flames, leaving behind a fiery inferno.
California Highway Patrol spokesman Franco Pepi said that "at least six or seven" vehicles were involved.
Pregnant Asherey Ryan, 23, was pronounced dead at the scene alongside her one-year-old child Alonzo and her unborn baby boy, Daily Mail reported on Friday.
"I didn't sleep one bit. I'm all cried out," Sha'seana Kerr, who identified herself as Ryan's sister, wrote via social media. "We have to bury four people."
Ryan's boyfriend also died in the accident, according to Kerr.
One person, who claims to be a friend of the Mercedes driver, said the woman was inebriated and had hit the road following an argument with her boyfriend at a nearby house before the deadly crash.
Article continues below advertisement
The supposed friend told KTLA, "She was drinking and she was not aware that it was a red light because she shot straight through."
Unbelievable damage and destruction at the scene was described by California Highway Patrol as looking "like a war zone" while others remain hospitalized.
RadarOnline.com has discovered the Mercedes driver has been arrested and will be booked on vehicular manslaughter charges.