Exclusive
Stomach-Turning Video Shows Troubled Ex-NFL Star Zac Stacy Vandalizing Ex-Girlfriend's Car After He Allegedly Assaulted Her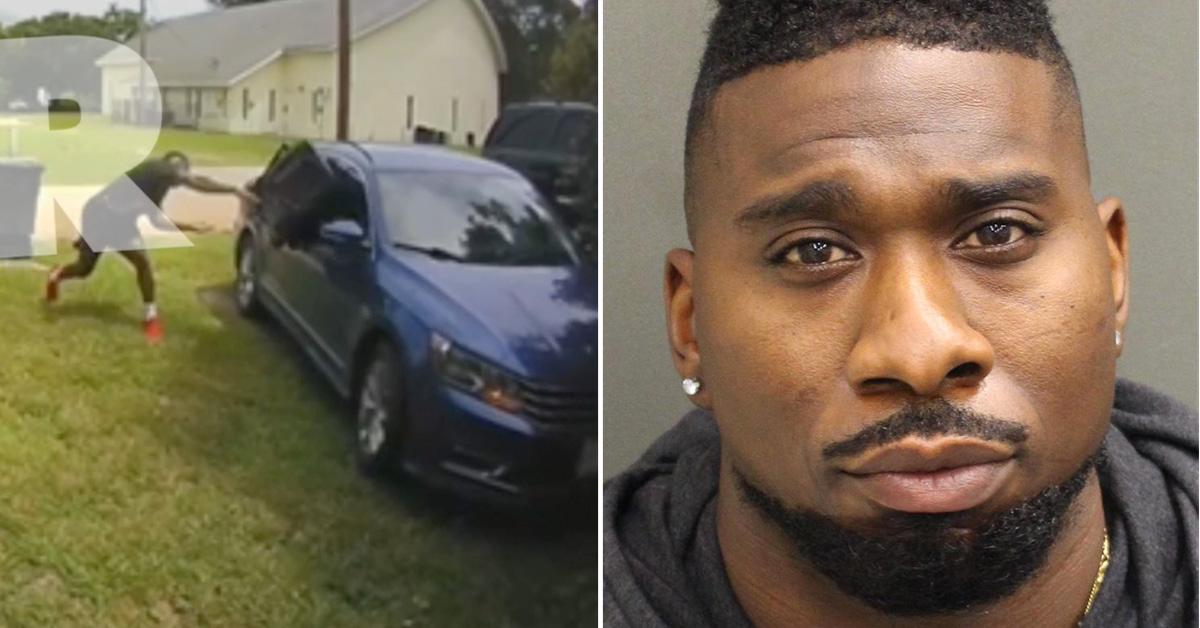 Ex-NFL running back Zac Stacy was recently hit with five more criminal charges stemming from an alleged physical altercation with the mother of his child that took place in August of 2021, and RadarOnline.com has obtained an exclusive video of part of what went down.
The stomach-turning footage was captured by a security camera outside the Florida home of the former athlete's ex-girlfriend, Kristin Evans – the same woman he was seen brutalizing in front of their infant son in November of 2021.
Article continues below advertisement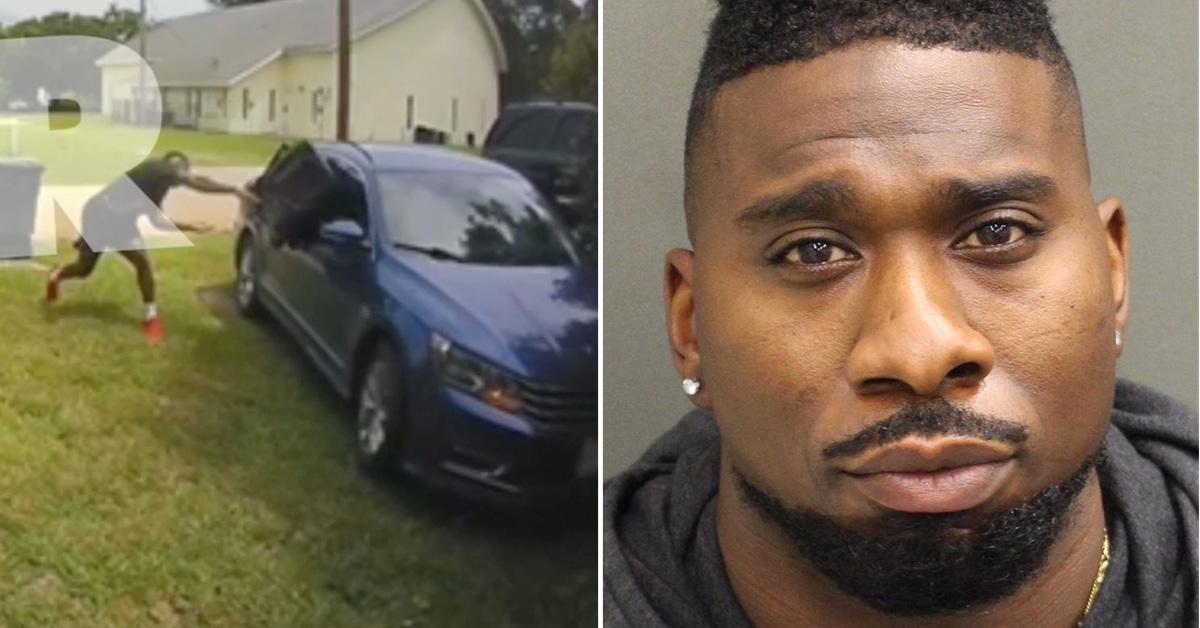 The video from Aug. 16 shows Zac walking abruptly through the front screen door, followed by a running and barefoot Kristin. After the screen slams shut, loud clamors can be heard coming from inside the home, which are followed by the sounds of Zac ordering Kristin to "give me my money. All of it." Her voice trembles as she replies, "That's all I have."
"Give it to me," Zac orders again, to which Kristin responds, "I'm trying!" Zac demands, "Well, go get your phone and get it."
Kristin, still barefoot, is then seen bolting out the front door with her car keys and phone in hand, beelining toward her car, which is parked in the driveway. She appears to be crying and in distress.
Article continues below advertisement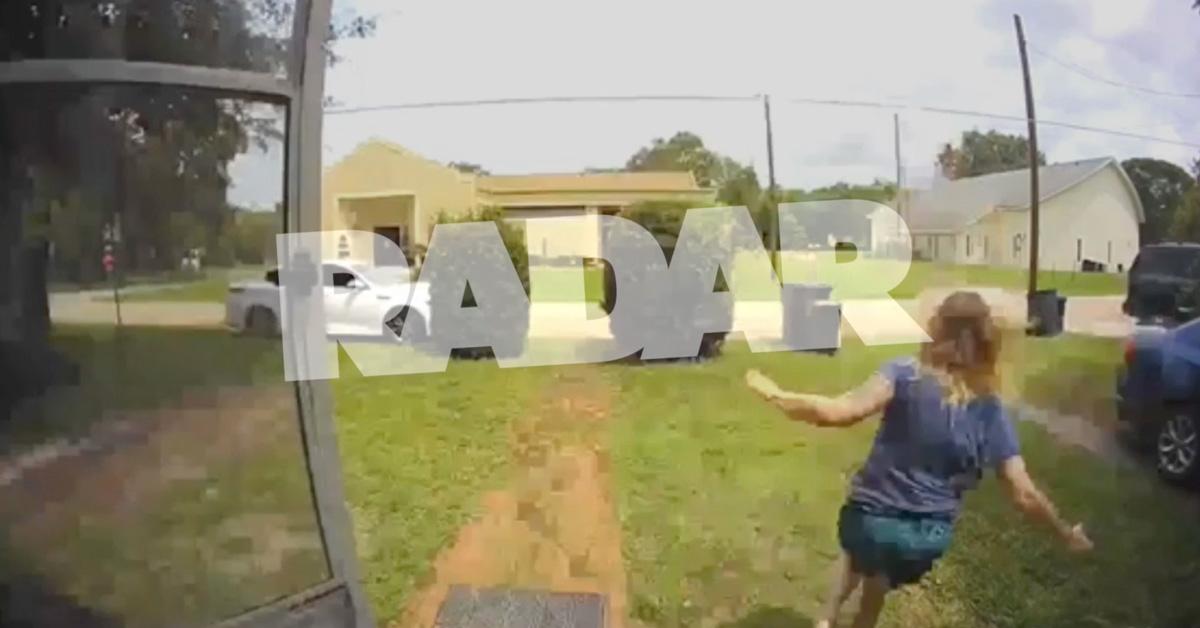 Moments later, Zac bursts through the screen and approaches the car. "Go get me my money," he barks again.
"I'm gonna break the window. Open the door," he's heard shouting, as the blue vehicle backs up slowly. Zac then gets behind the moving car, causing Kristin to pump the breaks. "Open the door," he orders again, as the car is seen trying to drive forward and through the front yard.
Zac then picks up one of the black trash bins lined up outside the house and hurls it into the right side of Kristin's car. She's then seen backing up, as he approaches the car once again to mess with the windshield wipers. He stops to look directly into the driver's seat and point. "Give me my money," he demands.
That's where the video ends.
Article continues below advertisement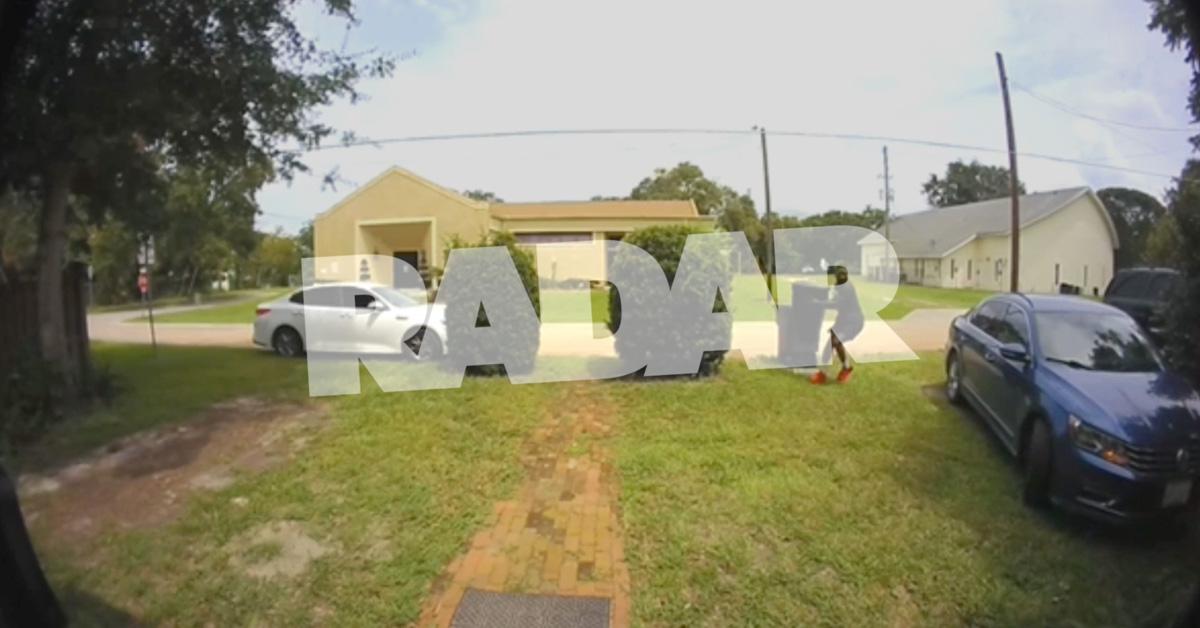 Kristin spoke to RadarOnline.com about everything that transpired that day, claiming that she and Zac had gotten into an argument about their relationship. She told us he was "always upset about something" and that "things were becoming a little bit more hostile" between the two, so she told him something along the lines of, "We're basically roommates, so if you just wanna go about it like that, that's fine."
That's what set him off, claims Kristin, prompting his incessant demands for his rent money back. She told us she was nearing the end of her maternity leave and did not have anything to give him.
"He had lived here for five months and never paid rent except for one time, and that was that month," she claimed, adding that Zac does not financially support their baby boy.
Article continues below advertisement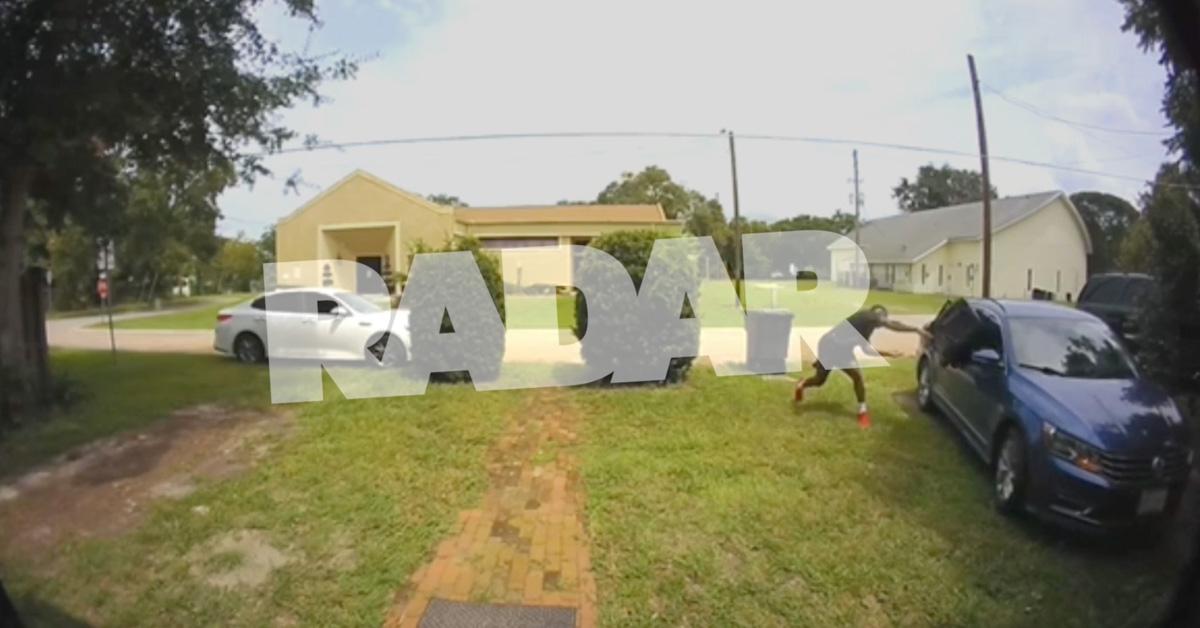 According to Kristin, the fight escalated and soon got physical. She said Zac started throwing objects around the house before he turned his sights to her.
She claims he pushed her, threw her, punched her, slapped her in the face, choked her, head-butted her while he had their child in his arms, threw her onto their bed while the baby was lying there, and threw her into a window, which broke. She said she ended up with glass in her back and feet, which she removed herself.
Kristin told us she sustained large bruises and cuts on her body. Additionally, she said she injured her ankle on the step outside her front door while running to her car.
Article continues below advertisement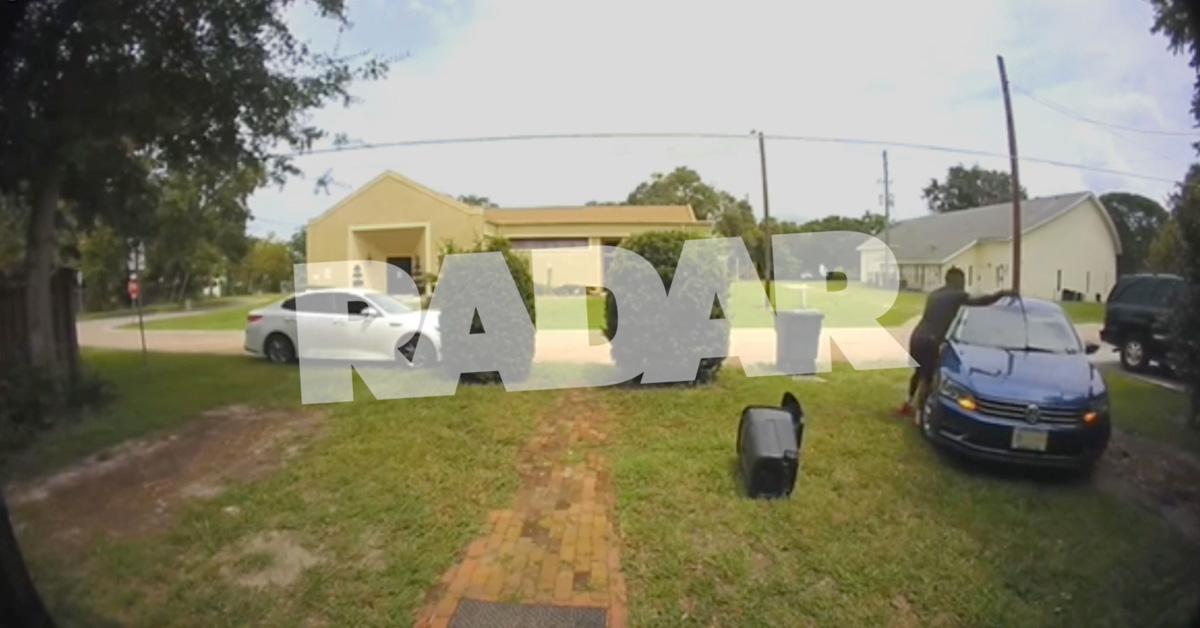 Eventually, she called the cops, despite Zac's mother's alleged pleas. "His mom had called me and begged me not to press charges against him, not to have him arrested," she told us.
She said that was part of the reason she initially told the police that Zac had not hurt her.
Though she said she'd never seen him cause intentional harm to their son, she's still "terrified" by the potential.
To help herself and others heal from similar situations, Kristin is hosting a therapeutic and interactive art exhibit at the Henao Contemporary Center in Orlando on March 31.
Article continues below advertisement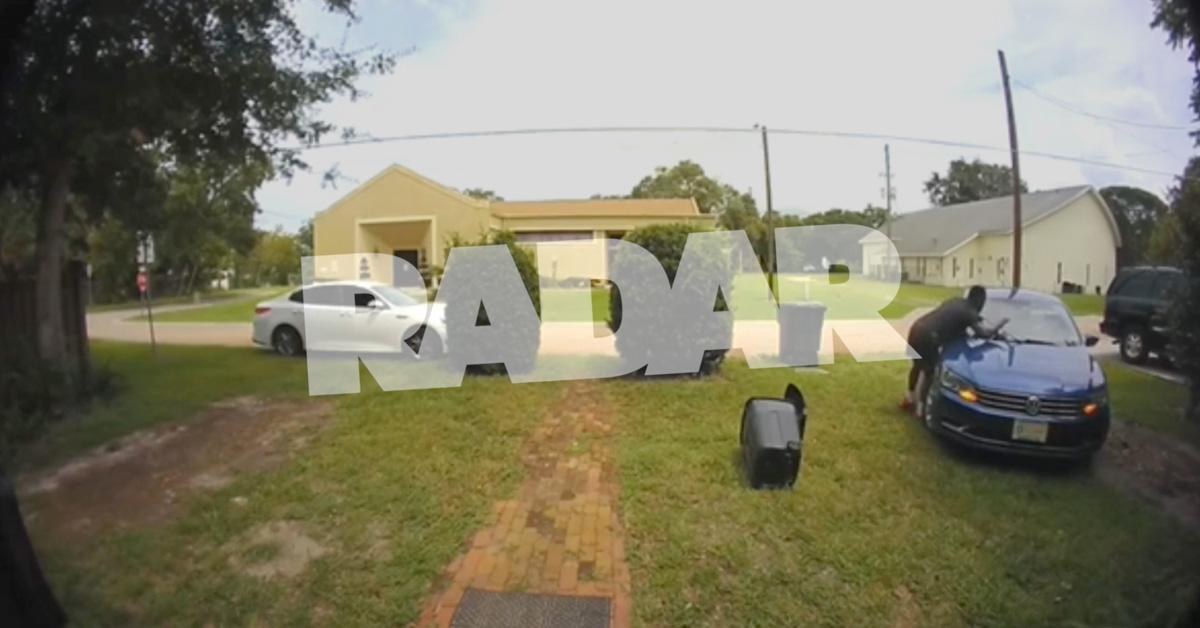 In addition to the recent charges, Zac is also facing felony battery charges stemming from the November incident, to which he pleaded not guilty.
His attorney has not yet responded to our request for comment.