Exclusive Set Photos From Christopher Nolan's New Movie 'Oppenheimer' Reveal First Looks At The Upcoming Historical Biopic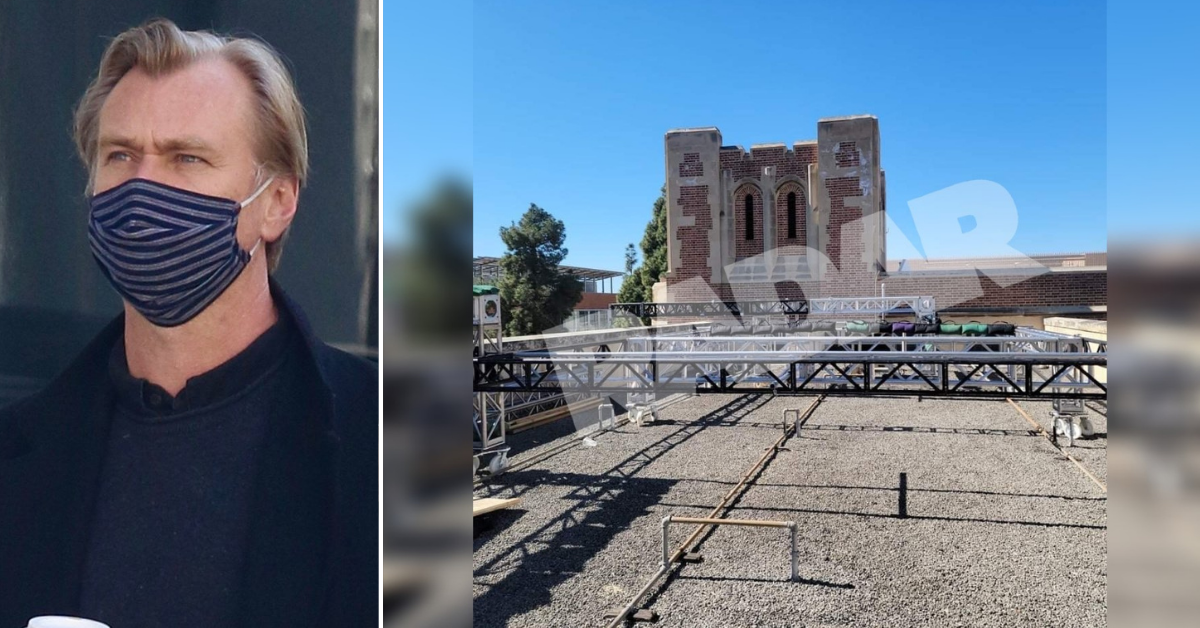 RadarOnline.com has obtained exclusive photos from the set of the highly anticipated new Christopher Nolan film Oppenheimer. A source close to the production provided RadarOnline.com with a first look at sets for the historical bio pic.
The source also spilled that cameras are scheduled to start rolling Monday.
Article continues below advertisement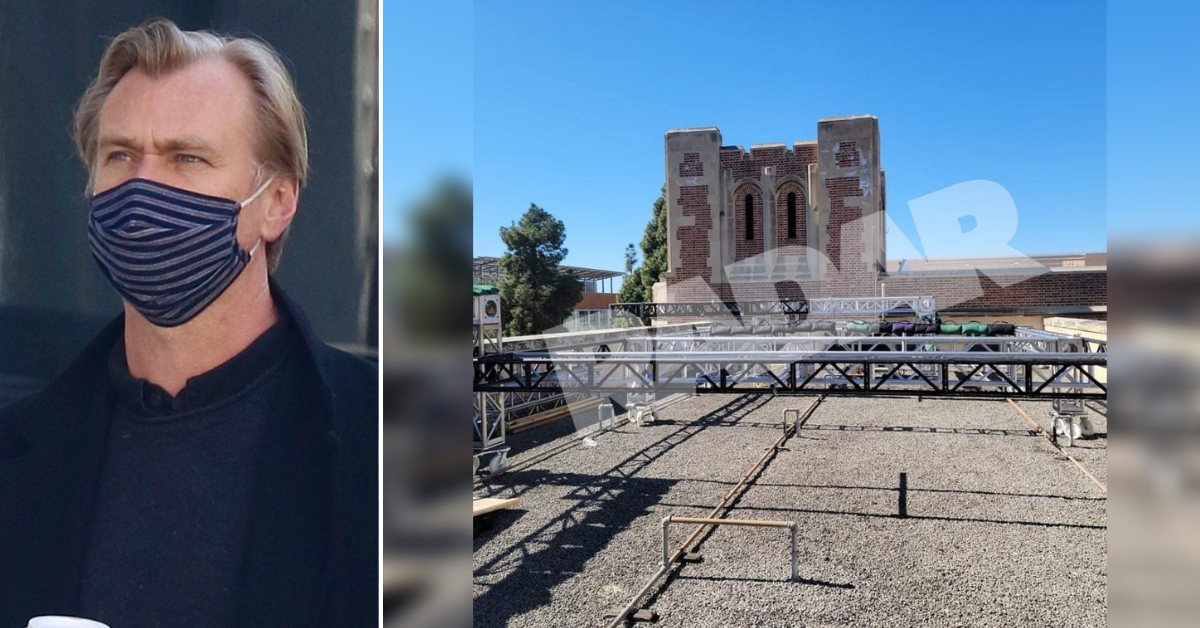 The film, currently scheduled to be released in 2023, is said to tell the story of American scientist J. Robert Oppenheimer and his role in the development of the atomic bomb. The film is set to star Cillian Murphy as the famed scientist alongside Florence Pugh, Matt Damon, Emily Blunt, Robert Downey Jr, and Rami Malek.
Article continues below advertisement
In one photo, it's clear construction is being done on what appears to be an early 20th century town. One of the wooden buildings on set reads "LIVERY & BOARD" surrounded by scaffoldings and set lift vehicles.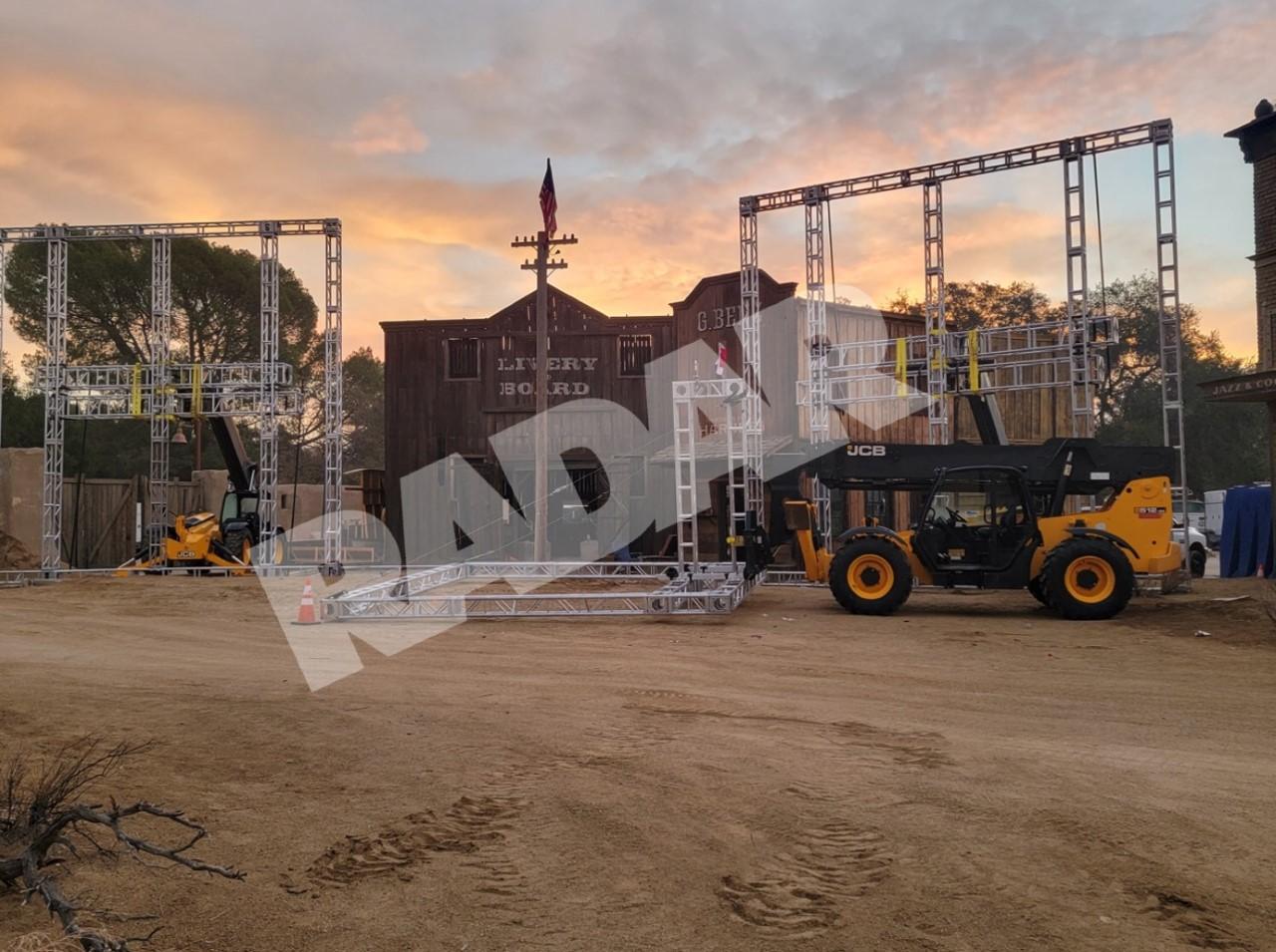 Article continues below advertisement
Another image shows another view of what could be assumed is another area of the city built for the set. A giant black and gold sign also hangs off the side of a stone building reading "BUTTERFLY CLUB" along with two other signs further into the pic signifying the building's businesses.
The town set is covered by tumbleweeds and filled with old timey cars.
Another building made to look like a dusty old Ice Cream Parlor can be seen with signage reading "DILEO'S ICE CREAM" and a marquee to go with it reading "SODA FOUNTAIN". Workers can also be spotted driving around the set of Oppenheimer in a light brown van with equipment strapped to the roof of the vehicle.
Article continues below advertisement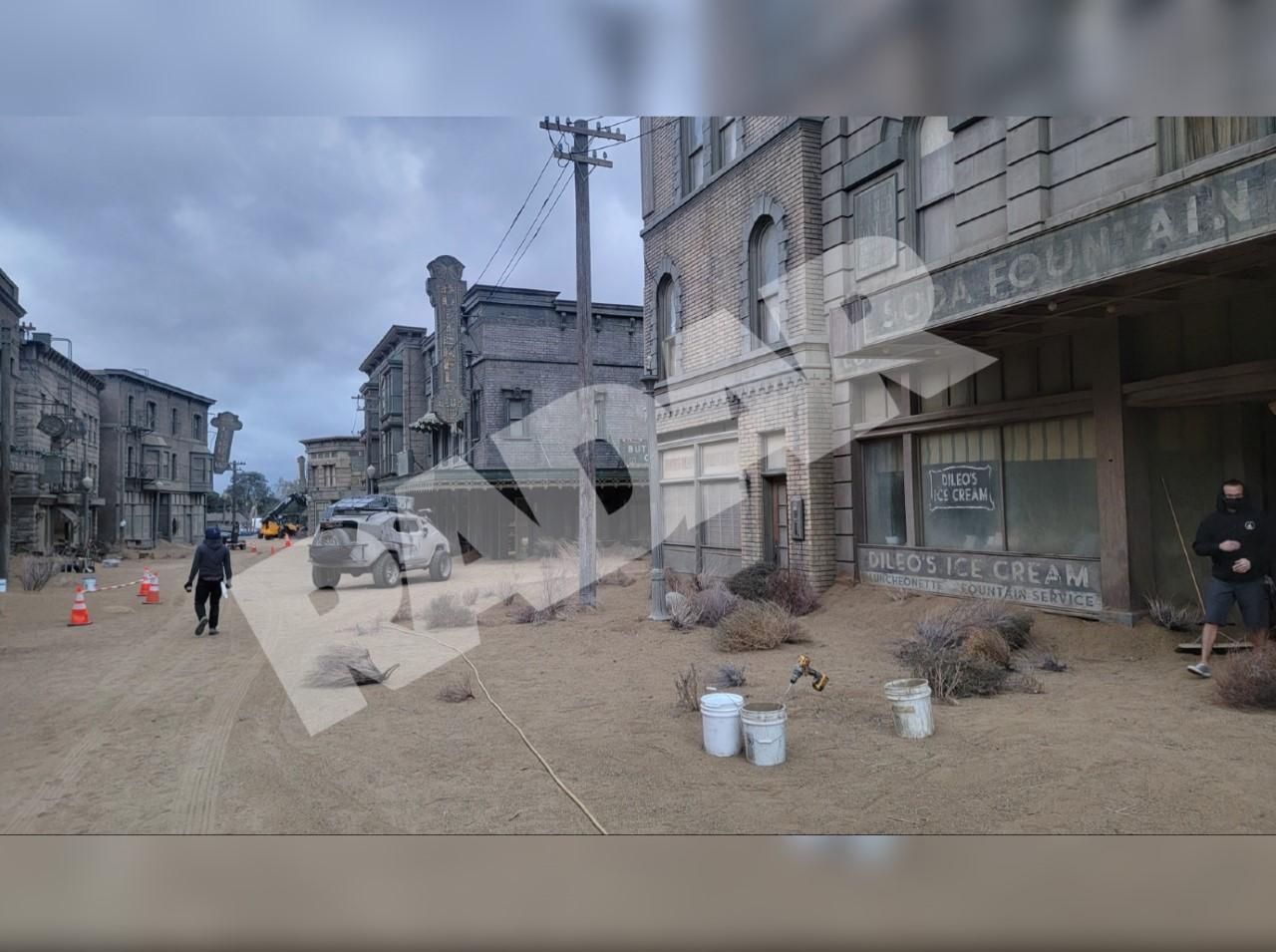 The last of the images shows scaffolding being built around UCLA where the first scenes are set to film on Monday.
Oppenheimer was tenured at UCLA and gave several lectures in the very building captured in the photo. The school's building had been reserved for filming.
Article continues below advertisement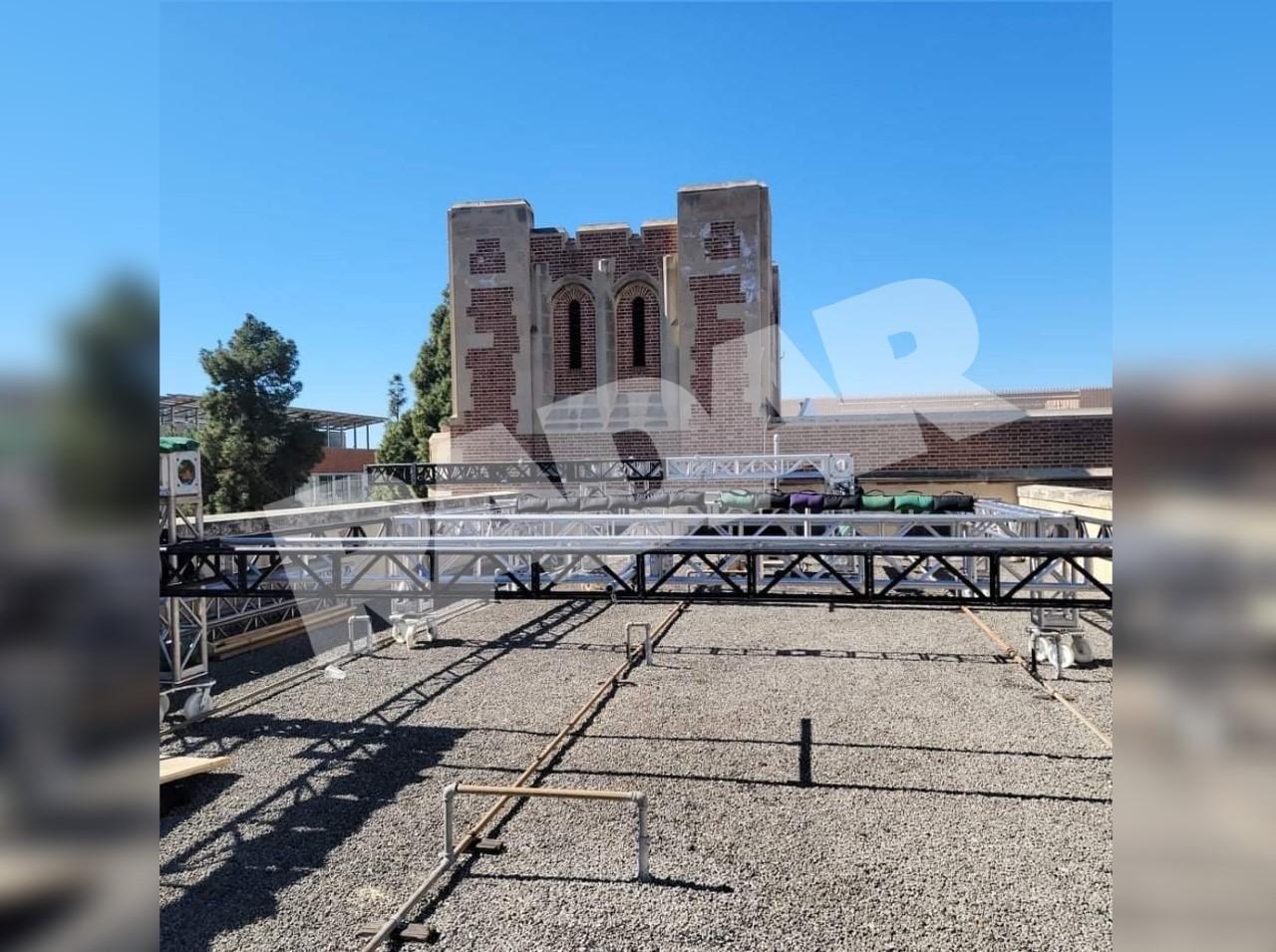 Christopher Nolan is one of the hottest directors right now for his experimental forms of storytelling in films like Inception and Tenet that had released early into the pandemic in 2020.
Nolan's big claim to fame was his Dark Knight trilogy where the filmmaker tackled his version of Batman — even landing his Joker actor Heath Ledger a posthumous Academy Award for Best Supporting actor for the second film in the trilogy.