Trolling After Trial! Ex-TMZ Employee & Johnny Depp Witness Rips Amber Heard Attorney's Interview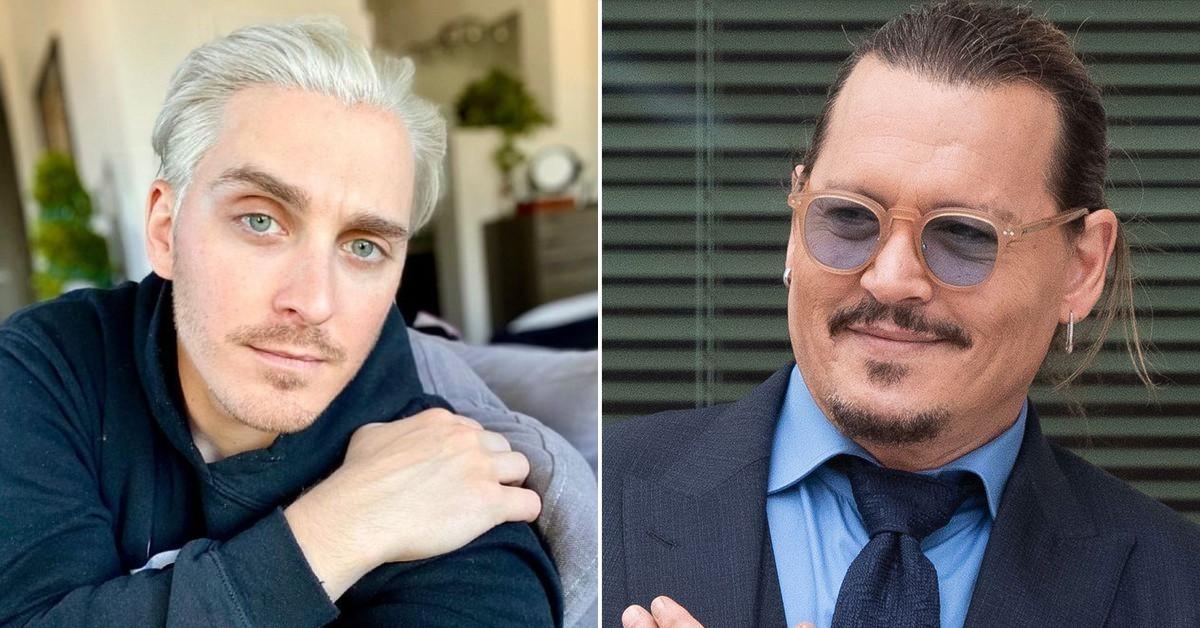 Got 15 minutes? Ex-TMZ employee Morgan Tremaine, who served as a witness for Johnny Depp, trolled Amber Heard's attorney after they lost the $100 million defamation trial that gripped the nation.
Heard's attorney, Elaine Bredehoft, appeared on the Today Show this morning to address the devastating defeat and to confirm their plans to appeal.
Article continues below advertisement
Tremaine, who went viral for his cross-examination clapback during the contentious Depp vs. Heard court battle, then sounded off via Twitter.
"I'm trying to think of what you call going on The Today Show after losing a high-profile case. Any ideas? I'm stumped," he tweeted.
Viewers may recall that Bredehoft argued that Tremaine was interested in getting his "15 minutes of fame" while on the witness stand. Tremaine, who worked for TMZ back in 2016, smiled and said he "stands to gain nothing from this."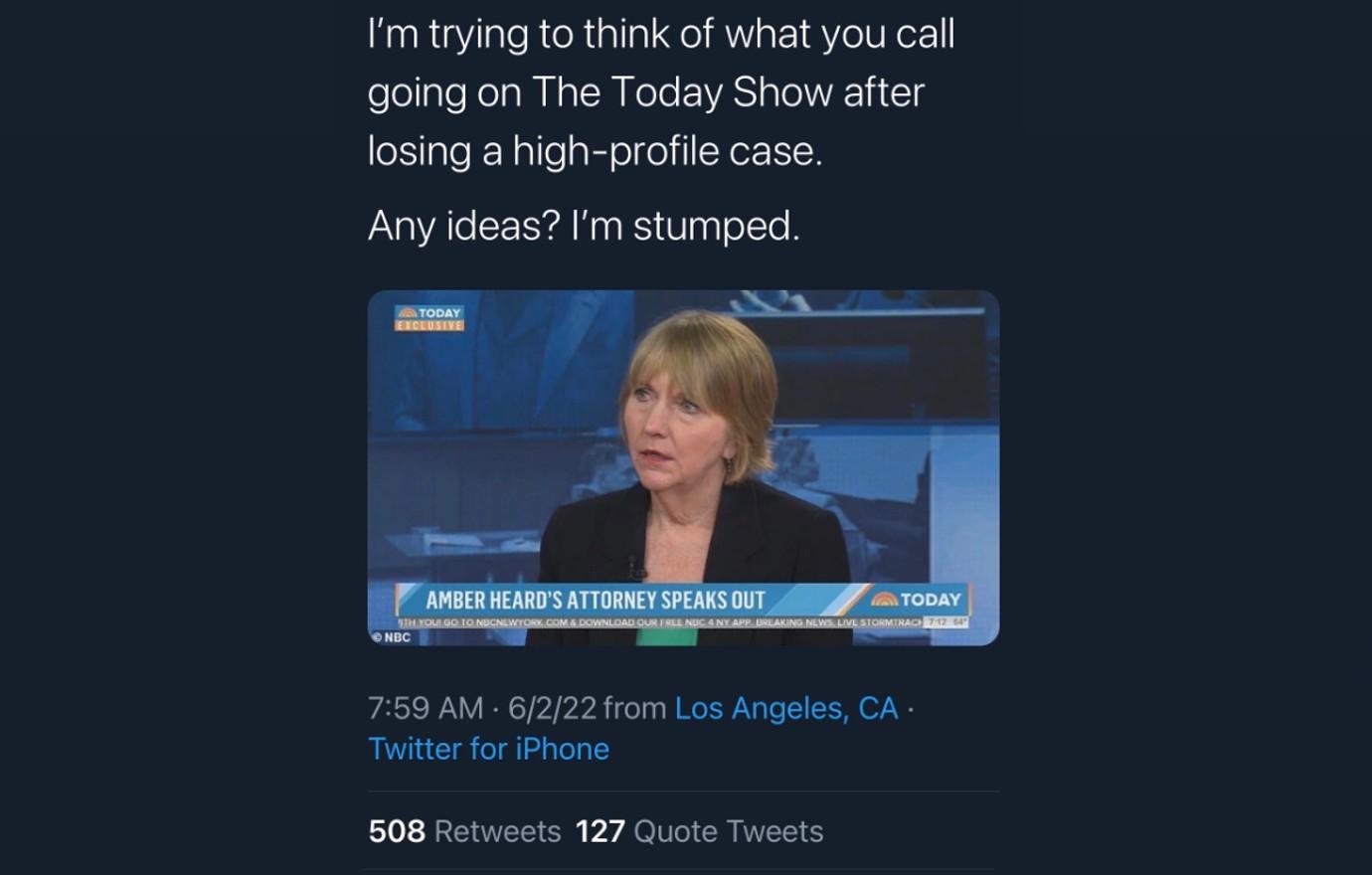 Article continues below advertisement
"I'm putting myself in the target of TMZ, a very litigious organization," he continued. "And I'm not seeking any 15 minutes here."
He then made a dig at Bredehoft, garnering shocked reactions in the courtroom by stating, "I can say the same about taking Amber Heard as a client for you."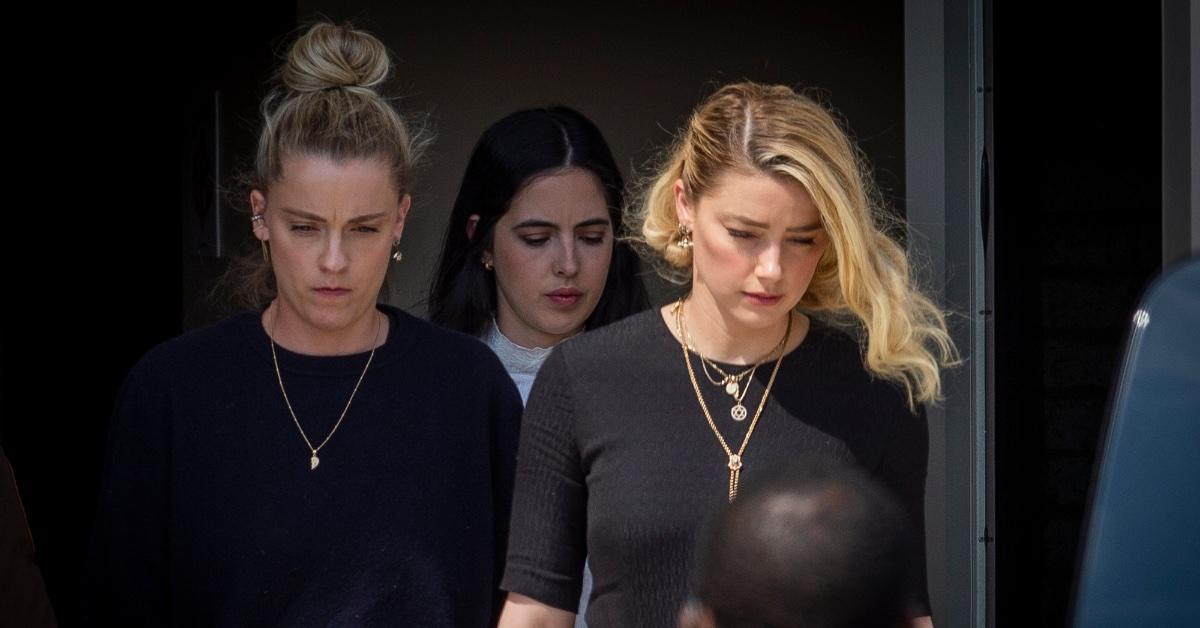 Article continues below advertisement
While testifying, Tremaine said TMZ received a tip in May 2016 that Heard, 36, was filing a restraining order in Downtown Los Angeles. Tremaine confirmed that he dispatched a cameraman to the courthouse to try to capture an alleged bruise on her face.
He also referenced the video filmed by Heard that TMZ published showing Depp, 58, slamming kitchen cabinets, revealing it came through a tip line and was published within 15 minutes of being received due to it being from a verified source.
All in all, it appeared to help Depp's case as he was victorious. On Wednesday, the jury in Virginia awarded $10 million to the Waiting for the Barbarians star in compensatory damages and $5 million in punitive damages. The latter was later reduced to $350,000, which is the state's statutory cap or legal limit, making the total damages roughly $10.4 million.
For Heard's countersuit, she was awarded $2 million in compensatory damages.
Article continues below advertisement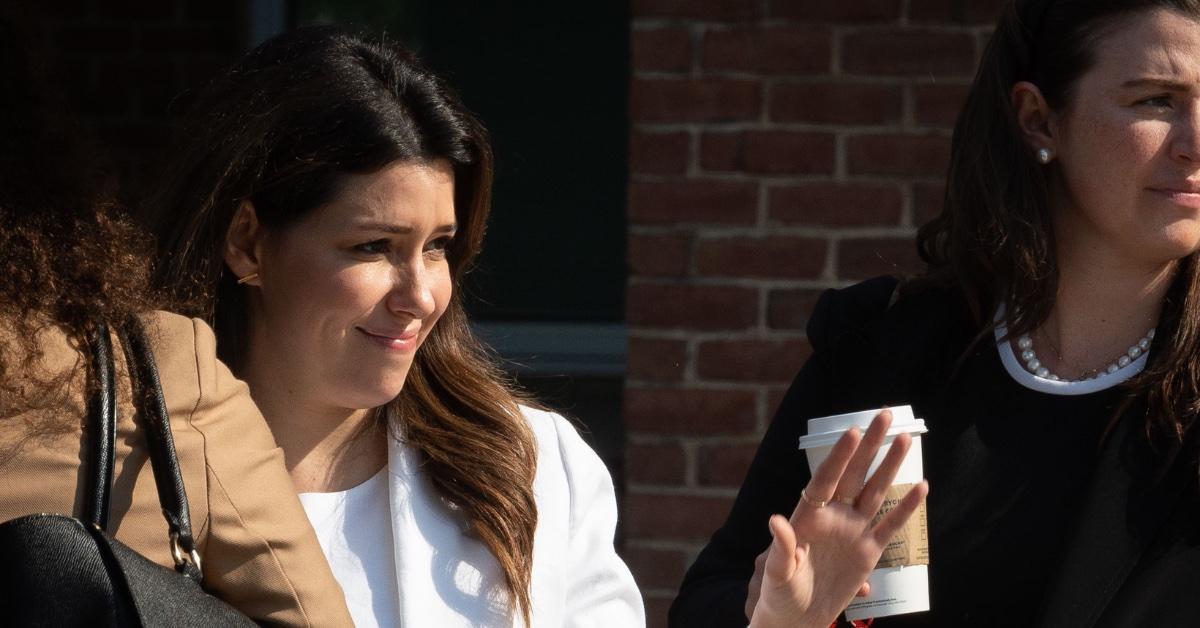 During her new interview, Bredehoft said that Heard has "excellent grounds" to appeal, claiming the jury had likely been influenced by public opinion on social media.
When asked if the Aquaman actress was able to pay the damages she now owes Depp, Bredehoft said, "No, absolutely not."