Erykah Badu Apologizes To The Obamas On Twitter For Being A 'Terrible Guest' At Martha's Vineyard Party
Erykah Badu took to Twitter on Thursday to apologize for the drama she created on social media regarding the controversial and unauthorized pictures and videos she shared of Barack Obama's 60th birthday party on August 7th.
Article continues below advertisement
"Mr. And Mrs. Obama, Please forgive me 4 being the 'terrible guest' at such a sacred event for your family. I was so inconsiderate, Thank you for all your love. What an example of 'how NOT to be' ......erica," Badu tweeted Thursday.
The pictures and videos have since been deleted from Badu's different social media pages, but it was too little too late to stop the drama that she inadvertently created.
Article continues below advertisement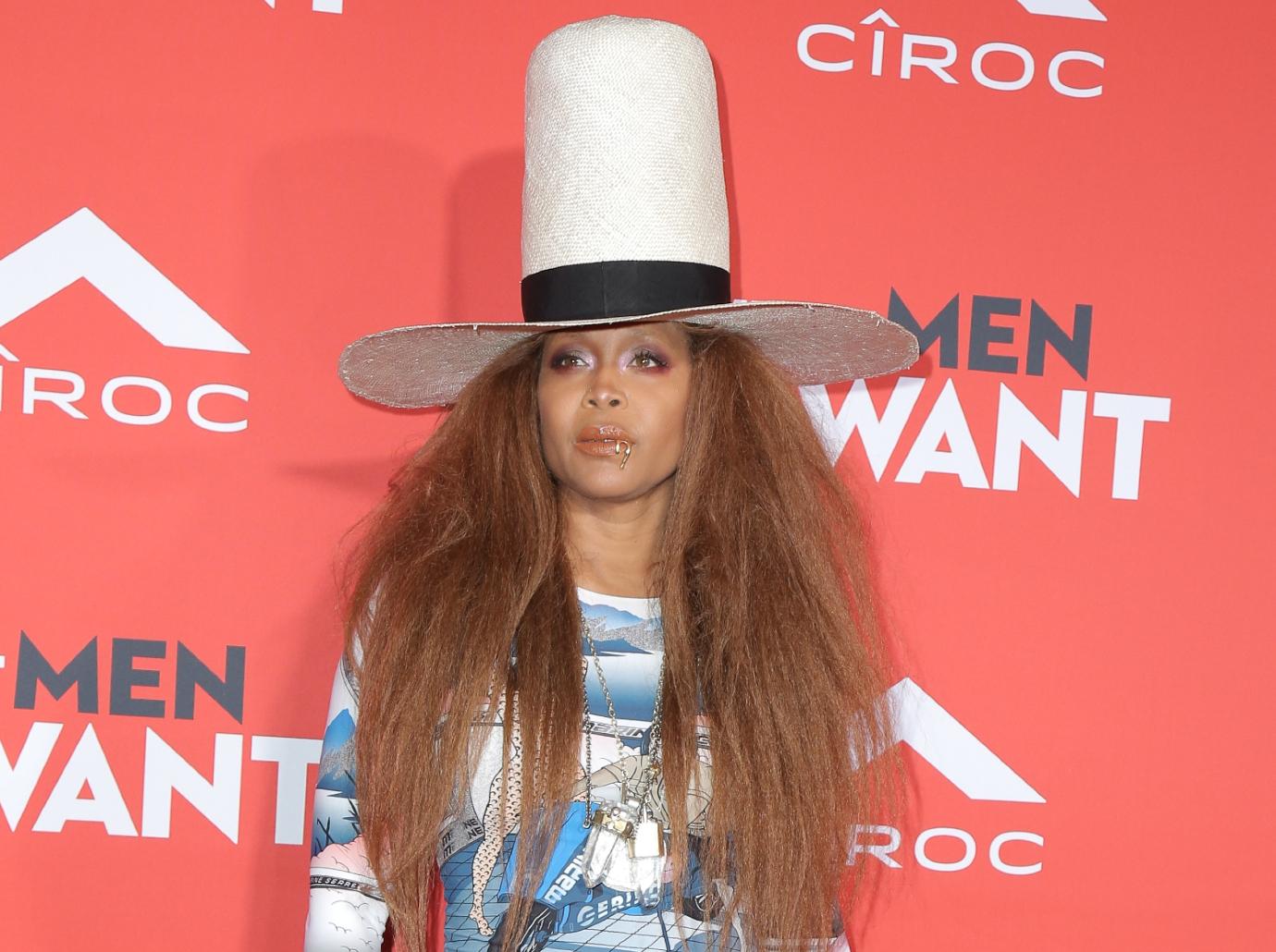 The pictures and videos Badu shared showed Barack Obama partying without a mask. In another, it was clear that the guests at the party were not social distancing.
Article continues below advertisement
One person on Twitter responded to Badu's apology saying, "They made you take down the video and apologize publicly, lol."
"Naw sis. It's just right thing," Badu answered.
Article continues below advertisement
This all comes in the wake of the controversy Obama started last week regarding his decision to host a 500-person birthday party in the middle of a pandemic ravaging across the country. But after Obama sparked backlash by critics for his haphazard decision to host the 500-person birthday bash, he ultimately scaled the 60th birthday party down to only 200-guests.
Badu was not the only celebrity to stir the pot by sharing unauthorized pictures and videos of the party. Trap Beckham and his manager TJ Chapman were also guilty of sharing unauthorized shots of themselves and others partying with the Obamas. Like Badu, the rapper and was quickly asked to delete the pictures and videos he shared on social media. Some of the rapper's snaps ranged from carefully curated food, drinks and decor to the rapper and his manager illegally smoking marijuana.
Article continues below advertisement
"Had to delete everything due to the rules," Trap Beckham reportedly told all of his online followers. "It was epic for sure. If any videos surface it's going viral. He danced the whole time. Nobody ever seen Obama like this before."
Although Badu spoke up and made a public apology on Twitter, neither Barack Obama or the former First Lady have made any public statements or comments regarding the controversial big birthday bash.