Elliot Page Debuts Top Surgery After Coming Out As Transgender Man, Shows Off Rock-Hard Abs
Article continues below advertisement
On Monday, the 34-year-old transgender actor debuted his top surgery, his "first swim trunks" and six-pack abs.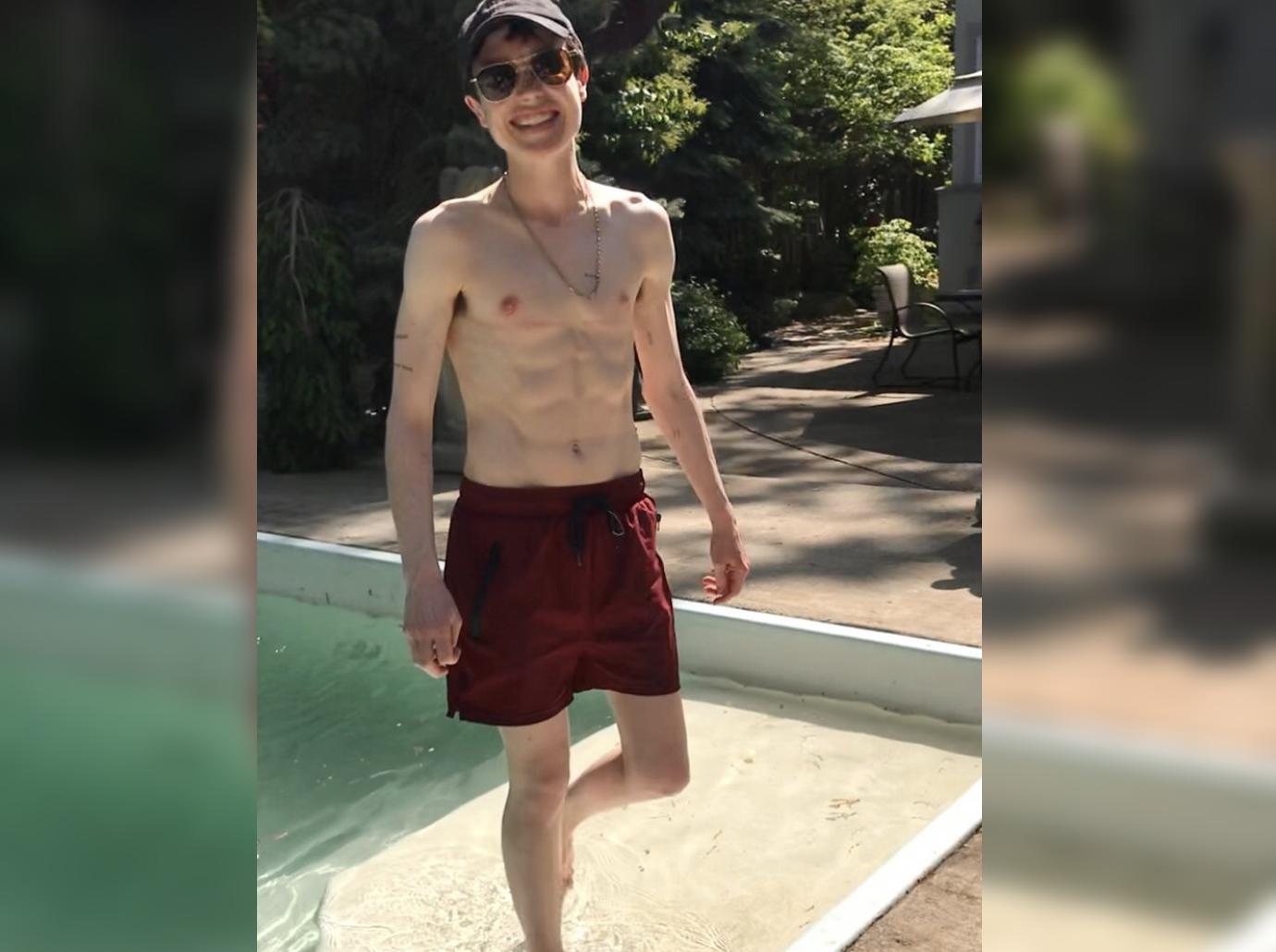 Article continues below advertisement
Top surgery – medically known as subcutaneous mastectomy – is a surgical procedure often performed on transgender men that removes breast tissue. It can sometimes leave two linear scars, which seems to be the case for the actor. Not all trans men choose to undergo top surgery.
In the photo – which he hashtagged #transjoy and #transisbeautiful – Page is seen standing shirtless at the shallow end of what looks like a backyard pool, wearing mid-thigh burgundy swim trunks and a chain around his neck. Up top is a baseball cap and some sunglasses, neither of which distract from his infectiously genuine smile.
Article continues below advertisement
It's the first time Elliot Page has been seen shirtless since coming out as trans late last year.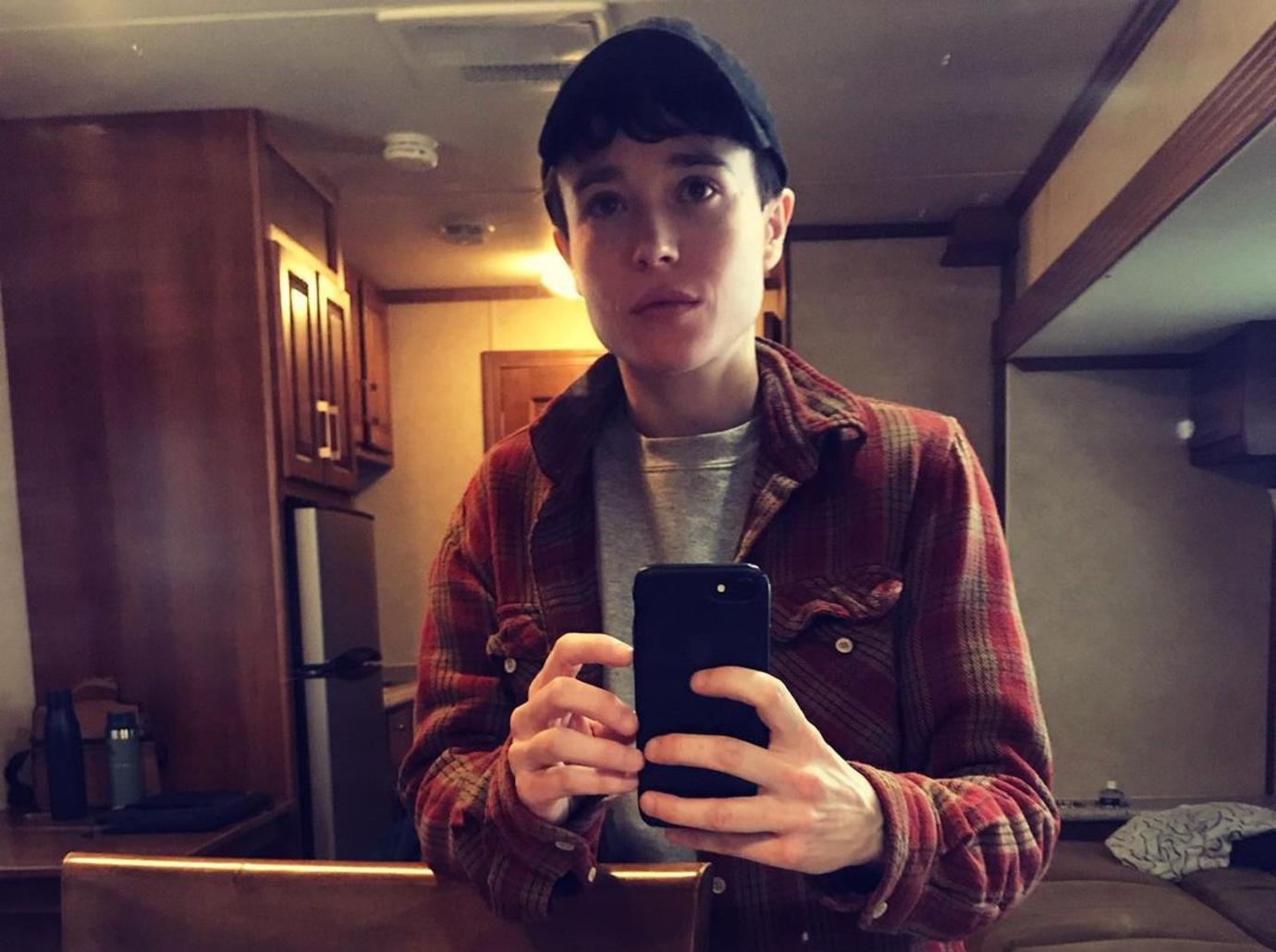 Article continues below advertisement
The Canadian-born actor first revealed he had undergone the procedure in an emotional interview with Oprah Winfrey last month.
Elliot told Oprah the operation allowed him to "feel comfortable in my body for probably the first time," explaining that it had given him new life "because it is such a freeing, freeing experience".
Article continues below advertisement
"Not only has it been life-changing for me, I do believe it's been life-saving, and it's the case for so many people," he said. "And because there is such an attack on trans health care right now, when already there's such lack of access."
Article continues below advertisement
"In this time we're in right now, and especially with this horrible backlash we're seeing towards trans people, particularly trans youth," he added, "it really felt imperative."
Article continues below advertisement
When Winfrey asked what about his transition had brought him the "most joy," Page got emotional.
"It's getting out of the shower and the towel's around your waist and you're looking at yourself the mirror and you're just like, 'There I am,'" he said tearfully. "And I'm not having the moment where I'm panicked."
Article continues below advertisement
On December 1, 2020, Juno star Ellen Page took to social media to announce they were trans. Debuting their new name as Elliot Page, the Umbrella Academy star also specified that his personal pronouns were now he/him and they/them.
Among the hundreds of thousands of A-listers, fans, co-stars and members of the LGBTQIA+ community who praised Elliot for this authenticity and bravery were his then-wife, Emma Portner, and Netflix, which tweeted, "So proud of our superhero! We love you Elliot!"