Former Enemies Drake And Chris Brown Party Together At Nightclub, A Decade After Bar Brawl Over Shared Ex Rihanna
Article continues below advertisement
In fact, the two hip-hop superstars attended the same party for a mutual friend over the weekend, with eyewitnesses reporting that they were pleasant with one another.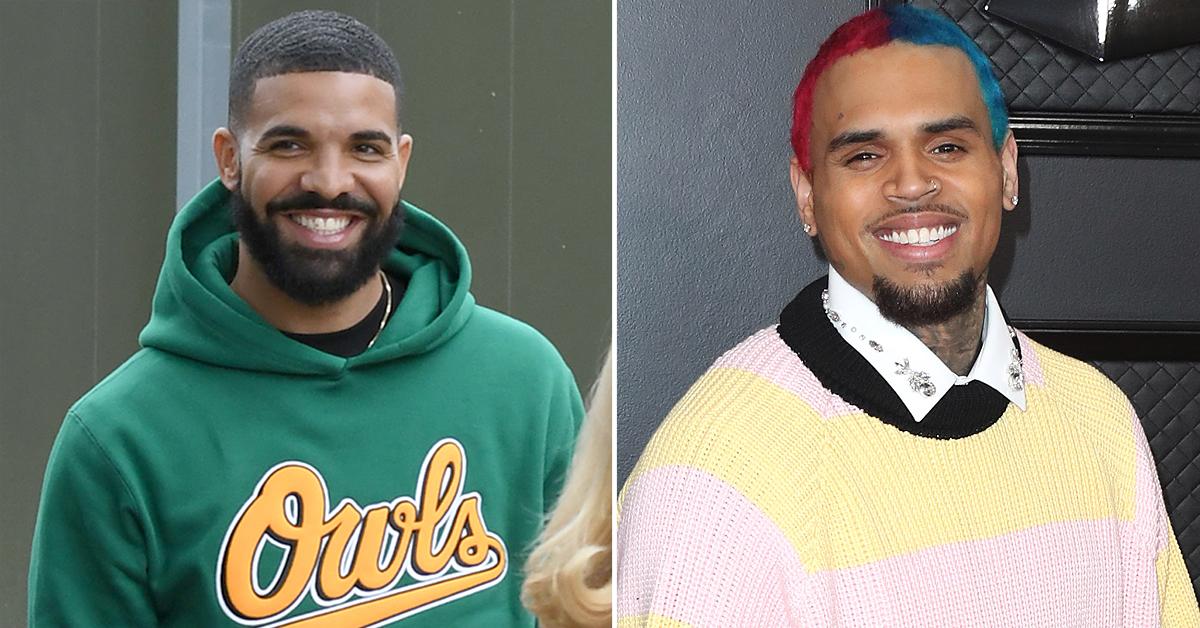 Article continues below advertisement
While celebrating their pal Quincy Brown's 30th birthday in Los Angles, sources told Page Six that Drizzy – who was one of the last guests to arrive, around 4 AM – went up to Breezy to say "hi" after first greeting the birthday boy.
An insider said that Quincy – the son of 51-year-old rapper-turned-mogul Sean "Diddy" Combs and the late Kim Porter – didn't think twice about inviting Drake and C.B. because both have been "family friends" for years.
Article continues below advertisement
Apart from their cordial hello, Drake and Chris reportedly didn't have much of a chance to talk or interact since the rapper left the event about 20 minutes after arriving.
Plus, he was apparently swarmed by a barrage of models and influencers the whole time, as the first source said that "all the girls were coming up to him."
As for Chris, he reportedly "did not stop dancing at all. He was battling everybody and even danced to some of his own songs."
Article continues below advertisement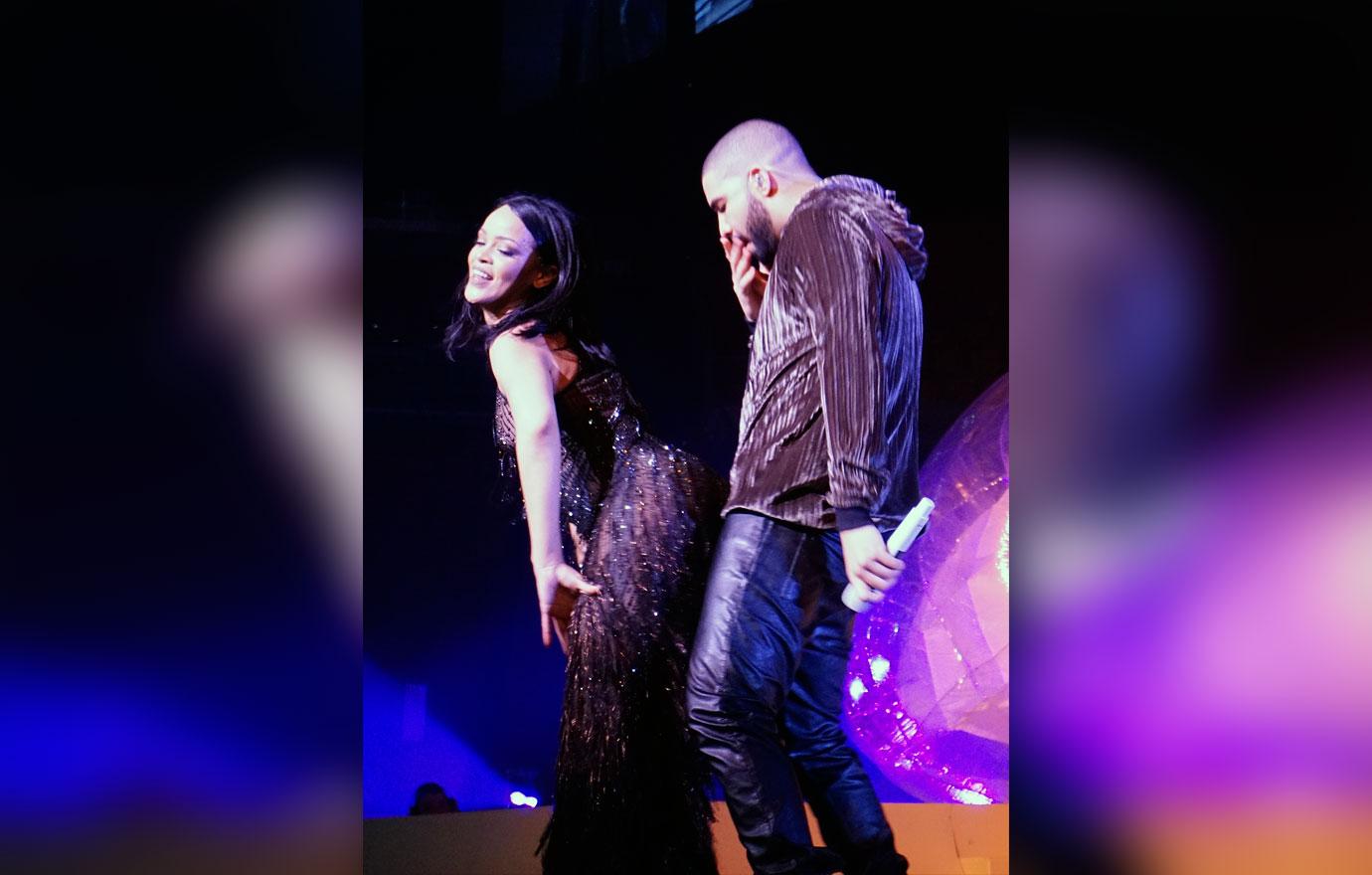 Both the 34-year-old rapper and 32-year-old R&B crooner have come a long way since their posses got into that bloody bar brawl in New York City back in 2012, which was rumored to have been over Rihanna, who Brown dated up until February 2009, when he was arrested for physically assaulting her ahead of the Grammy Awards.
Article continues below advertisement
For his part, Drake's pined after RiRi for years, even once publicly expressing his love for her on the stage of an awards show. The two are said to have given romance a shot after that. They've also collaborated on a number of songs throughout their careers.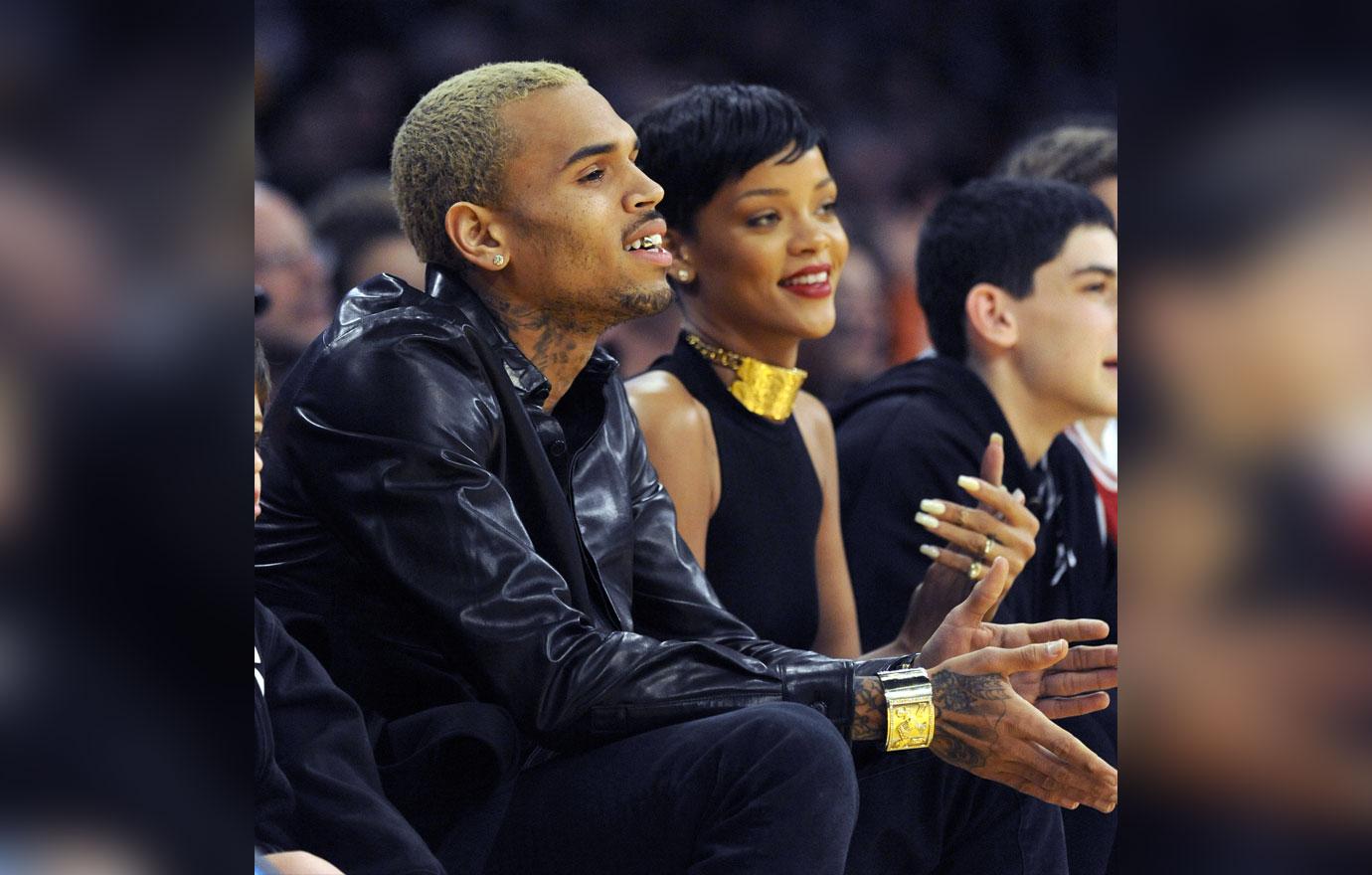 Article continues below advertisement
Rihanna, 33, is now dating A$AP Rocky, 32, who recently called her "the one," meanwhile Drake and C.B. have gone on to bury the hatchet, even posting photos with each other on social media.
Then in 2018, Drizzy invited Breezy out on stage during one of the L.A. concert dates of his Aubrey & The Three Amigos Tour, solidifying that their rocky past was truly in the past.
Article continues below advertisement
Indeed, a source familiar with the situation told Page Six that their relationship has been "fine for years now."
Though Quincy's milestone birthday party was hosted by his dad, Diddy was reportedly unable to attend due to previous work commitments in Miami.