Drake Bell Holds A Baby At Disneyland In Nickelodeon Alum's First Public Appearance Since Pleading Guilty To Child Endangerment
Drake Bell chose to make his first public appearance since pleading guilty to child endangerment at Disneyland, in Mickey Mouse pants, with a baby in tow.
Article continues below advertisement
The disgraced Nickelodeon alum was photographed Sunday at the child-packed amusement park celebrating his 35th birthday with a mystery woman and an infant boy who we presume to be the lady's son.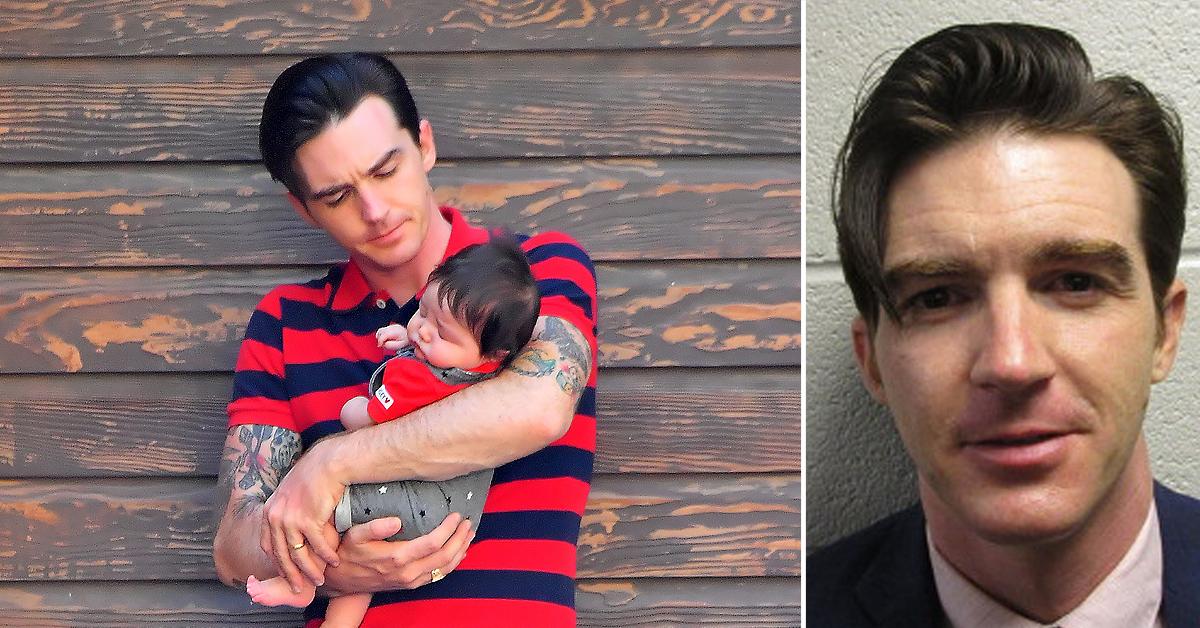 Article continues below advertisement
It's unclear if Bell is dating the brunette beauty, or whether the baby is also his, but we've reached out to his rep for clarification.
Sporting a red-and-navy-striped polo, jeans covered in Mickey's face, and matching sneakers, the Drake & Josh star appeared as carefree as ever, as he cradled the months-old boy in his arms, kissed his head, and pushed him around in a stroller.
Article continues below advertisement
It's an interesting birthday party venue, to say the least, given that Drake Bell (whose real name is Jared Drake Bell, though he now goes by Drake Campana) just pled guilty to a felony charge of attempted child endangerment and a misdemeanor charge of disseminating matter harmful to juveniles.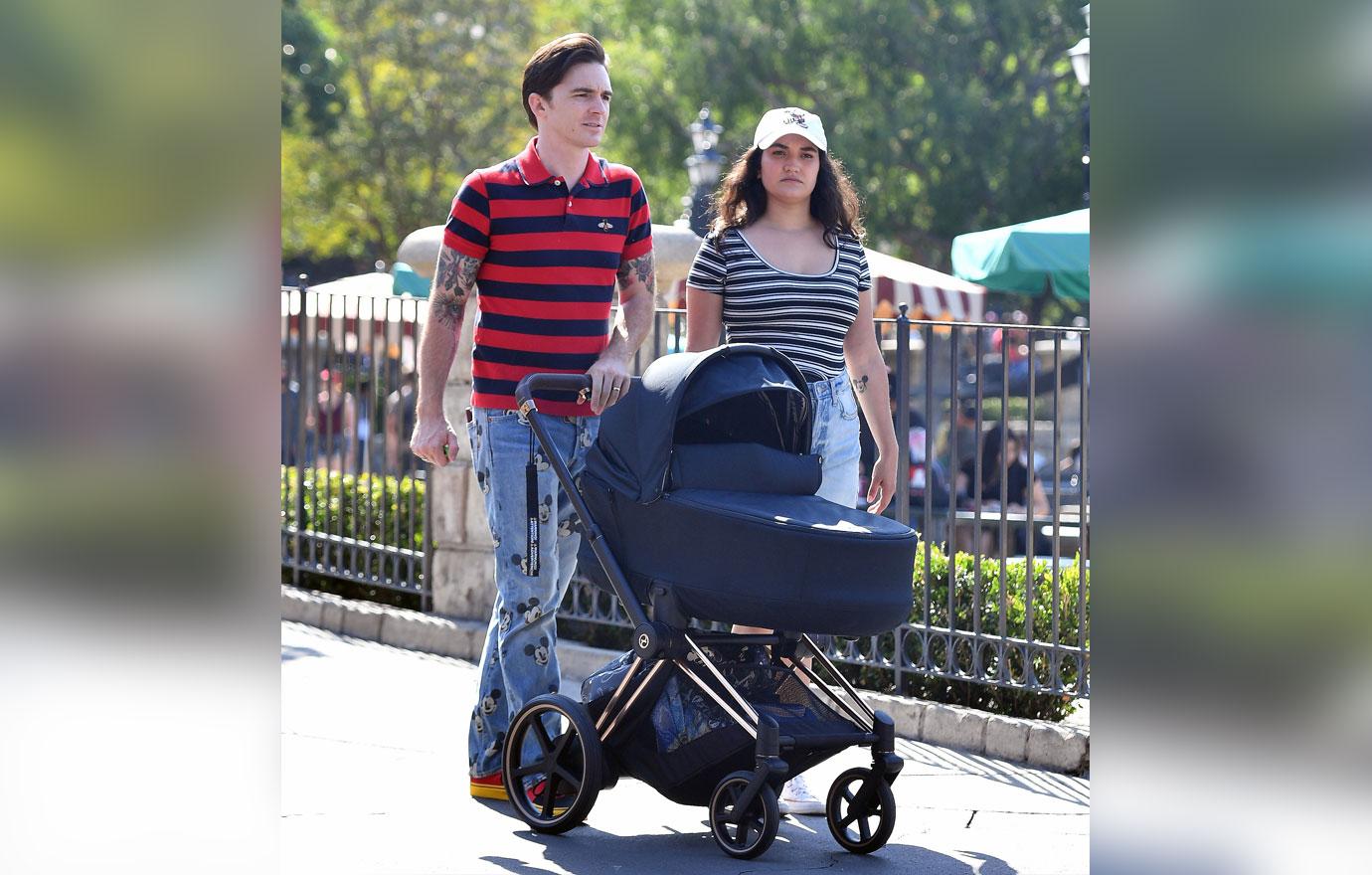 Article continues below advertisement
As RadarOnline.com previously reported, defense attorney Ian Friedman said the reasoning "why Mr. Bell chose to enter today's plea" was revealed during last Wednesday's hearing, but he refused to comment any further.
Exactly three weeks prior to the hearing, Bell was arrested by the Cleveland Division of Police and booked in Cuyahoga County Jail. He was ordered to submit a sample of his DNA, which is standard practice in the state of Ohio.
The actor/musician initially pled not guilty and was released after posting a $2,500 personal bond.
Article continues below advertisement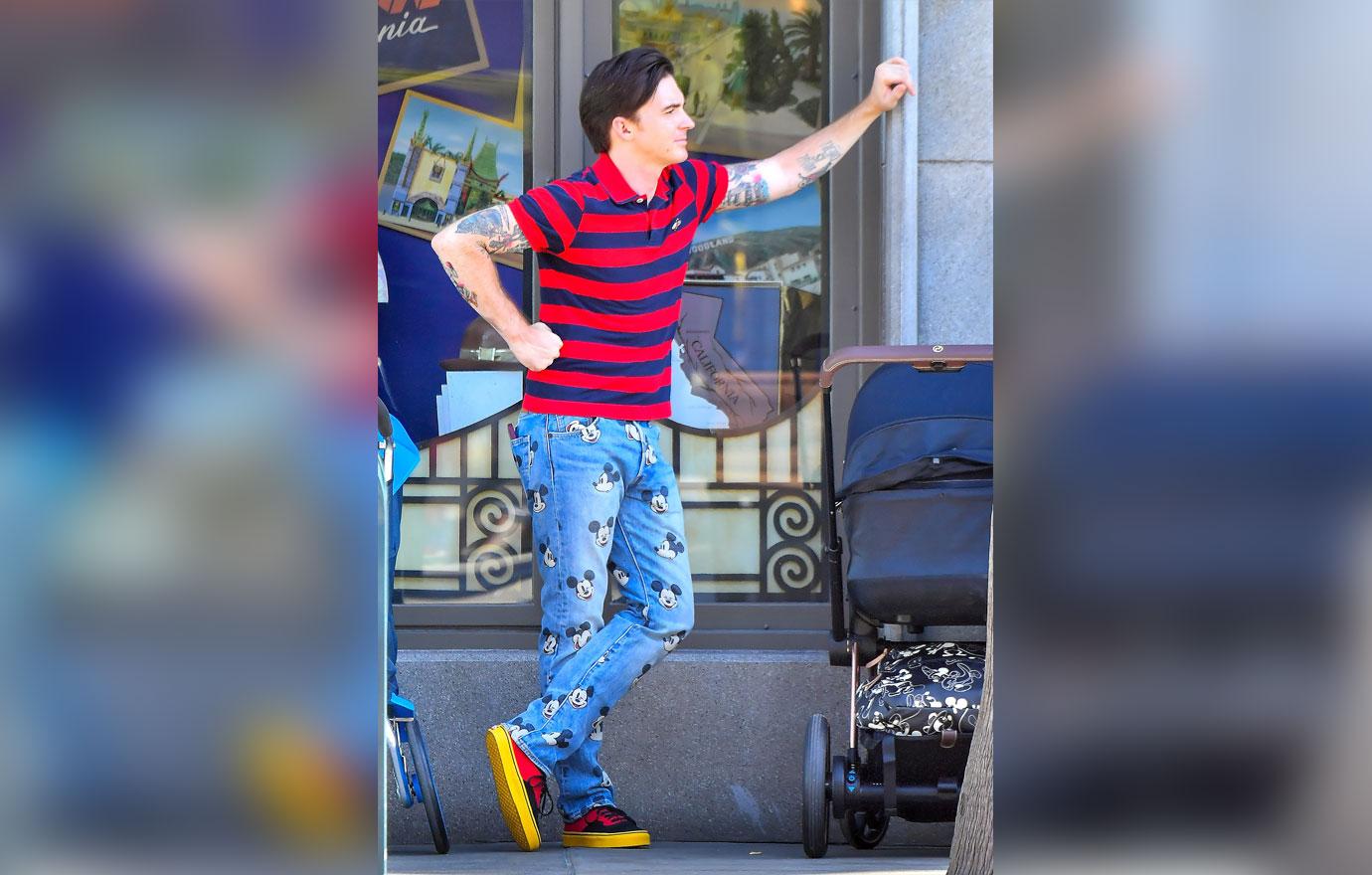 He also agreed to have no contact with his alleged victim, who we exclusively learned was only 15 years old when Drake "recklessly" attempted to "create a substantial risk to" her health and safety at one of his concerts in December of 2017.
A rep for the Cuyahoga County District Attorney's Office, Tyler Sinclair, told us that Bell had sent the girl "inappropriate social media messages" in the months leading up to the show where the alleged incident took place.
Article continues below advertisement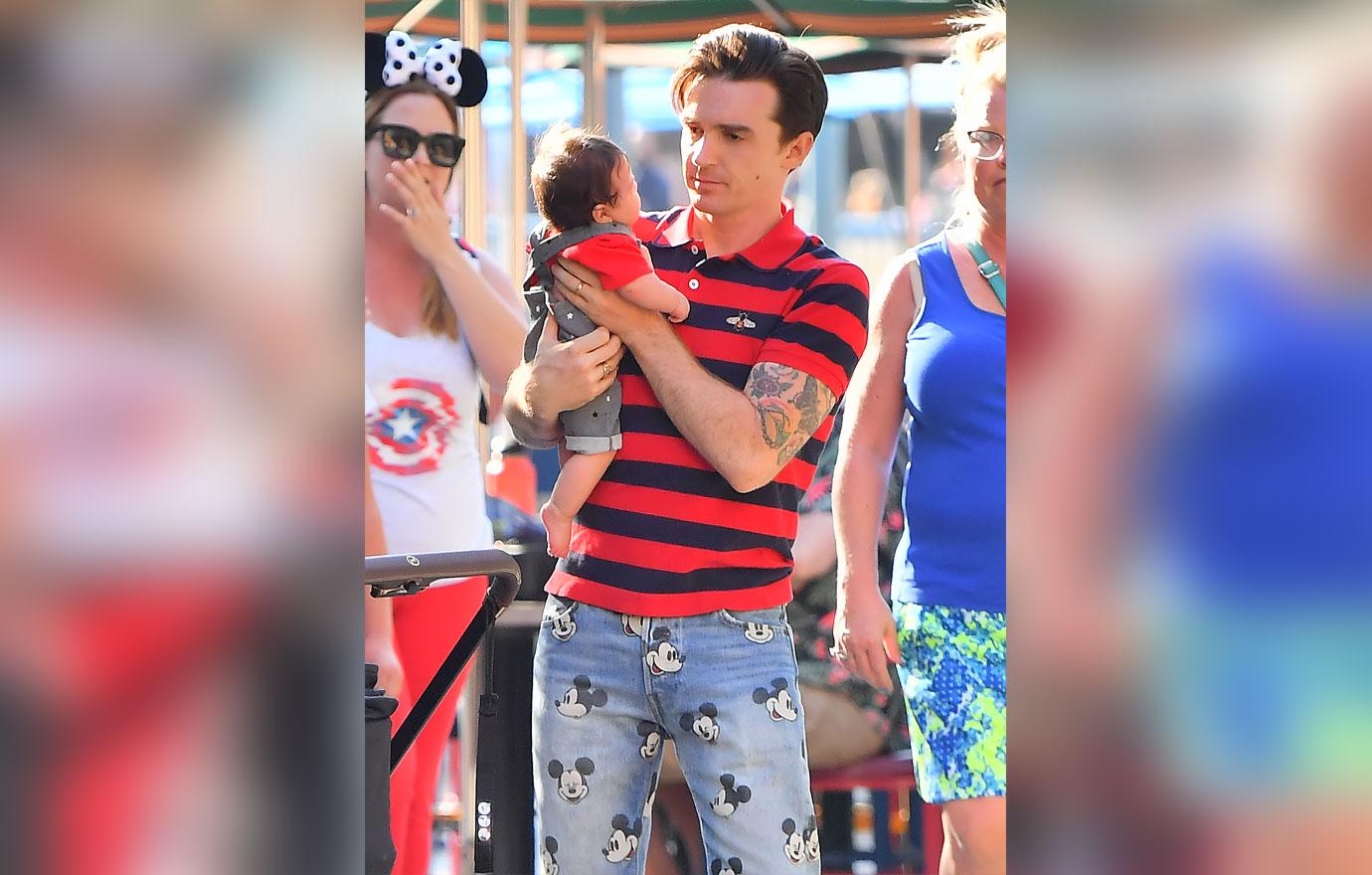 But the embattled performer is suffering more than just legal consequences for his alleged crimes. One day after pleading guilty, an upcoming show of his was axed.
"For reasons beyond our control, the event was canceled," a representative from the Auditorio Pabellón event venue in Monterrey, Mexico, told us exclusively about the singer's previously scheduled July 29 appearance.
Article continues below advertisement
Though they did not respond to our request for comment on his arrest and indictment, the venue did say they were providing refunds.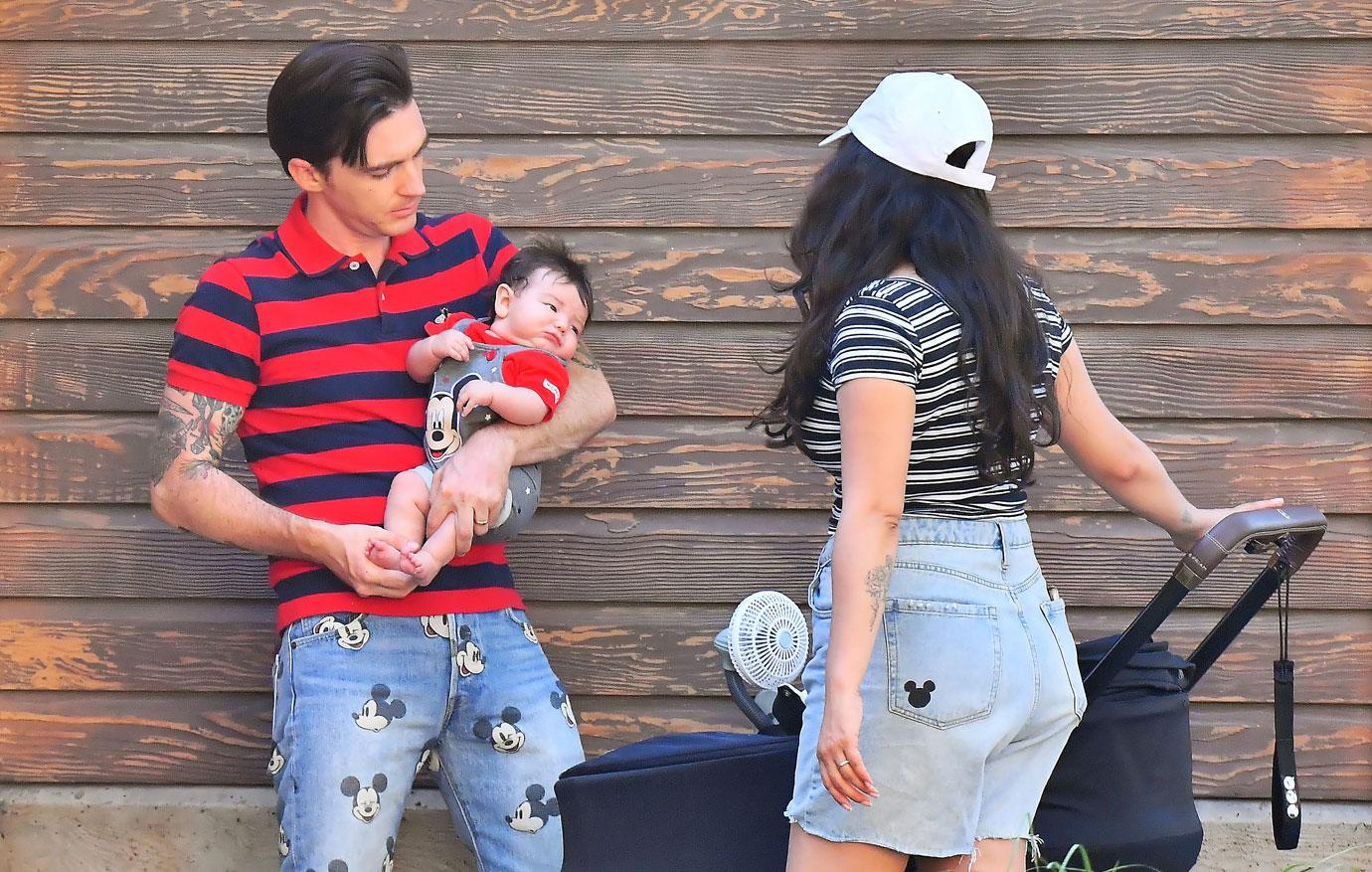 Article continues below advertisement
Drake has appeared nothing but casual and unbothered throughout his public legal woes.
Days after his release from jail, he announced on Twitter that he was on the hunt for a tattoo artist in Mexico City.
Then minutes after his guilty plea, he went live on Instagram – still wearing the salmon-colored shirt he had sported for his virtual court appearance – to serenade his 4.3 million followers with songs like You've Got A Friend In Me.
Sentencing is scheduled for July 12 in Cleveland.