Actress Dove Cameron Reflects On Anxiety-Inducing Fame And Losing Her Father To Suicide At 15
Disney Channel child star-turned-bombshell actress Dove Cameron knows firsthand that fame and beauty do not always equate happiness.
Article continues below advertisement
As Grazia Magazine's latest covergirl, the 25-year-old Washington State native – born Chloe Celeste Hosterman – reflected on being thrust into the public eye at such an impressionable age, all while she was dealing with tragedy at home.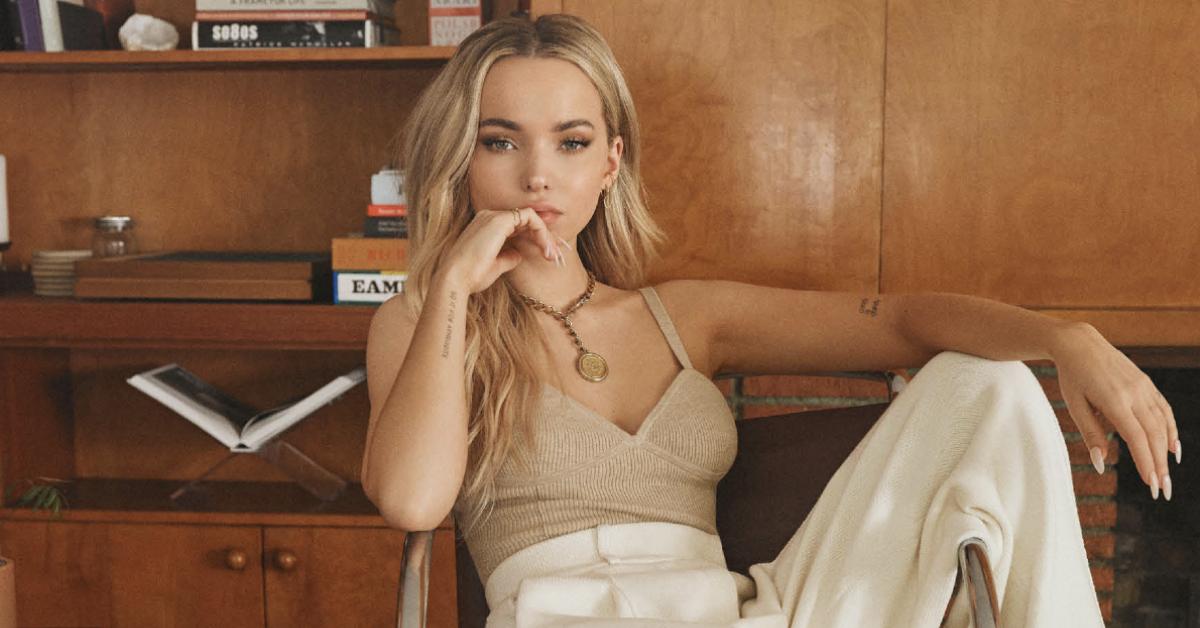 Article continues below advertisement
Dove described her upbringing as a strange mix of unconventional highs and stomach-turning lows. She was 15 years old when her father died by suicide. Her sister, Claire Hosterman, was 22.
"It's not like that comes out of nowhere," Dove told the outlet. "His life was always a very emotionally volatile life for him. And so, as his children, we came along on that ride with him."
Following the 2011 tragedy, Chloe changed her legal name to Dove in honor of her dad's nickname for her.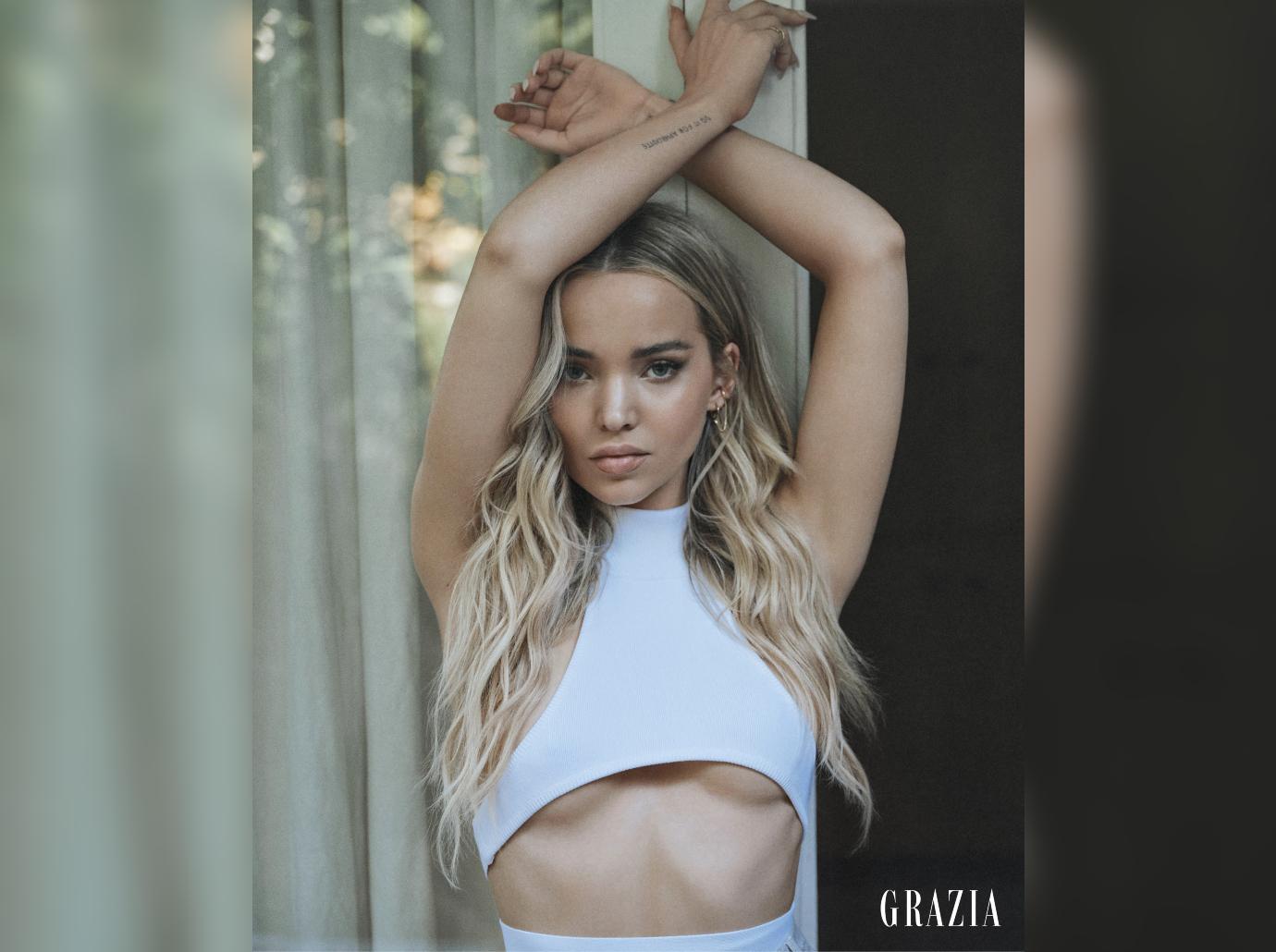 Article continues below advertisement
Prior to his passing, though, Dove said she and her sister grew up in a home that valued experience above all. They never went without love, laughter or travel – but the Hosterman girls surely did not win the perfect attendance award in school.
"[My parents] had a company out of India, so my sister and I traveled a lot to India," she explained. "We went everywhere with them, so I was never really in public school very much. Like, six months in, one year out, three months in, two years out."
On the bright side, that meant she "had a great close relationship with [my parents]," one that could be defined by "no structure, no consistency, lots of experience."
Because Philip Alan Hosterman and Bonnie Wallace prioritized creativity and joy, the family's home was constantly under construction, Dove said.
"I think my sister at a certain age was like, 'I want a ladder in my room and a bubble window!' And my parents were like, 'It's brilliant! An indoor bridge? We must have it!'" she recalled.
Article continues below advertisement
That creativity and joy followed her as she grew, as she told Grazia that she "fell in love with the idea of what the world looked like in movies, versus what my world really looked like."
Article continues below advertisement
The year after her dad died, Dove was cast in the Disney Channel comedy series, Liv and Maddie, which saw the then-16-year-old starring in the dual lead role of twin sisters Liv and Maddie Rooney.
For that, she won a Daytime Emmy for Outstanding Performer in a Children's Series, then went on to star in the Descendants franchise, a series of TV movies about the teenage offspring of classic Disney villains.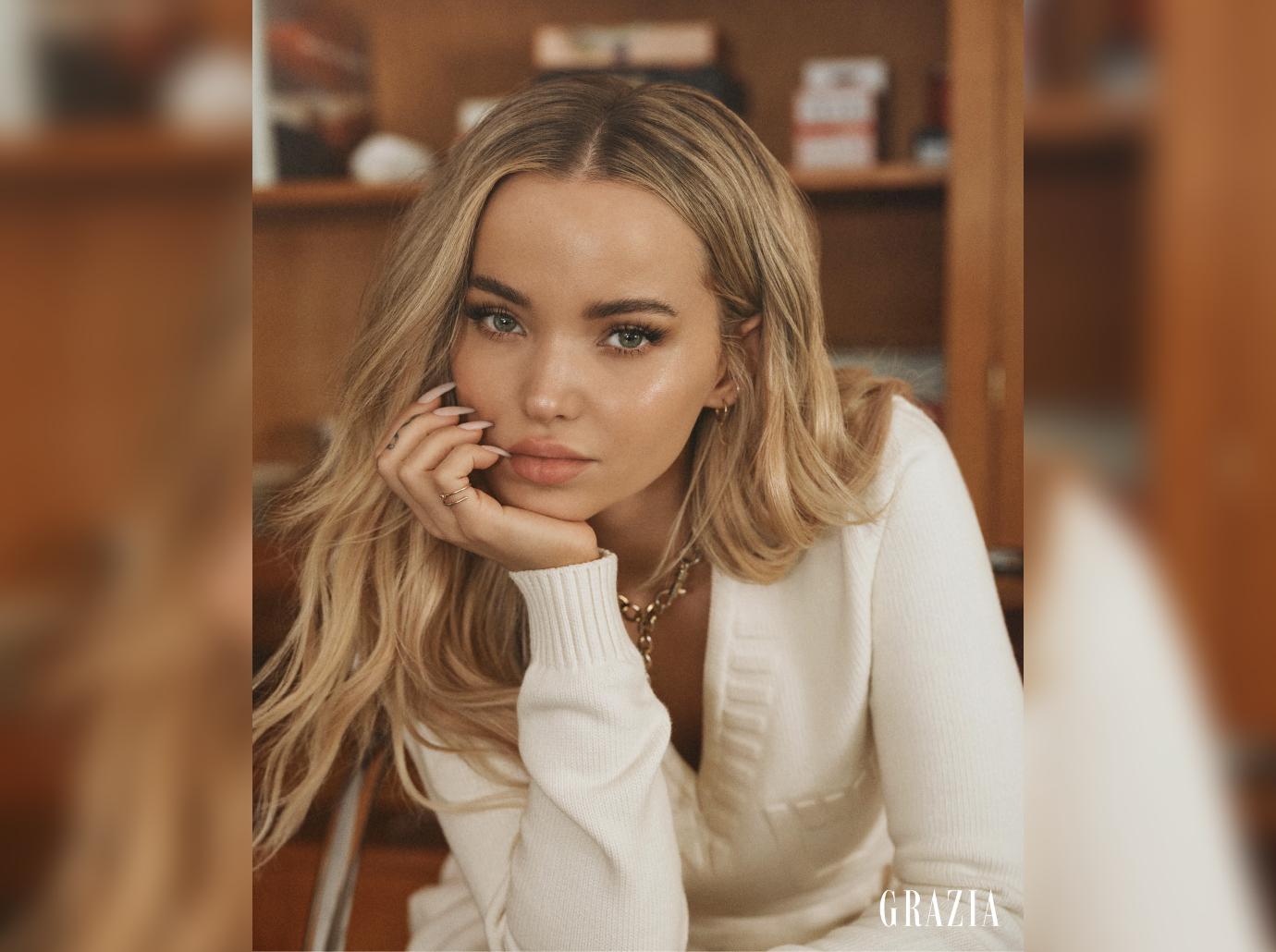 Article continues below advertisement
She was the "it" girl, but her adverse reaction to stardom caught her by surprise. In fact, Dove said she had a panic attack and hid inside a Nordstrom the first time a fan spotted her out.
"I was like, 'Oh, this is terrible! I'm not made for this,'" she told the outlet. "So, that was scary, you know? I went from being in high school to that. And you only really know how that's going to interact with your biology when it happens. Sorry to say, I thought I knew that I was gonna be OK with that, and you just don't know."
For most, the past year-and-a-half of coronavirus-induced solitude has been emotionally challenging. For Dove, it's been a chance to reconnect with herself.
"I had, like, a year where I was just not witnessed by anybody. And I wasn't recognized ever and I didn't go to any events," she said. "And I think when I could let my nervous system go back to an equilibrium that I had before I was ever exposed to the public eye, then I could kind of heal whatever was not reacting well in me. It used to just send me into a state of terror, I guess, and now I feel like I can tackle it, because… I don't know. I guess I have a better sense of who I am."
Article continues below advertisement
"I think that everything in life comes back to how you feel about yourself," she added. "I just feel a lot more autonomous and I love myself. It took me a long time to love myself and even longer to like myself. And now that I feel like I've done both to the best of my ability so far – until I redefine what that means again – it's just changed everything. When you don't hate yourself anymore, the world opens up."