Exclusive Details
Race Between Donald Trump and Ron DeSantis Grows Tight In Key Battleground State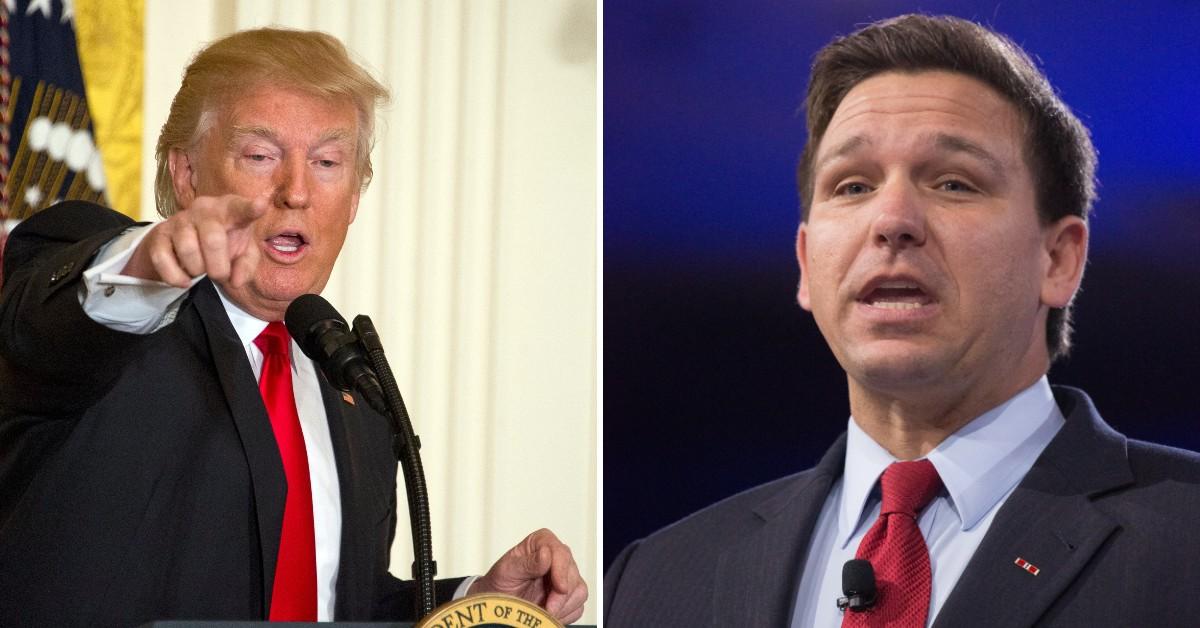 In one key battleground state, the potential race between former president Donald Trump and Florida Gov. Ron DeSantis is tightening, Radar has learned.
Article continues below advertisement
Ahead of the Aug. 2 primary in Michigan, the Detroit News and WDIV-TV came together to ask voters about that matter and another election far into the future.
In the critical swing state, 48 percent of Republican primary voters said they "strongly" support Trump running for re-election in 2024, along with another 16 percent who "somewhat" support, for a total of 64 percent.
The July 13-15 telephone poll reached 500 likely primary election voters.
Article continues below advertisement
Perhaps even more tellingly in terms of Trump's support, respondents were asked about the Michigan State Senate investigation that found charges of fraud in the 2020 election to be unsubstantiated. This didn't matter to 59.2 percent of GOP voters, who indicated they believe Trump over State Senate leaders.
There is however a potential split among Michigan voters when presented with the idea of supporting Trump or DeSantis to be the Republican candidate for President in 2024. While high school educated voters largely say they would pick Trump, college educated voters swung as a majority towards DeSantis.
Article continues below advertisement
Evened out, the results for this question give Trump 45.2 percent of the theoretical 2024 primary vote, compared to 41.6 percent for DeSantis. The question omitted any of the other possible candidates who might compete for the nomination.
Another way to layer this result is equally telling. Among Trump Republicans, the former president gets 70.7 percent of the future primary vote. But for "classic Republicans," it's DeSantis who leads the way with 53.3 percent of the vote.
DeSantis, who is the sole Republican candidate in his own state's upcoming gubernatorial primary August 23, recently received a massive campaign contribution of $10 million from Las Vegas entrepreneur Robert Bigelow, according to NBC News. That's more than all of the money raised so far by the two leading Democratic candidates seeking to challenge him this fall.