Donald Trump Jr. Mocks Hunter Biden's Drug Addiction Following Jimmy Kimmel Interview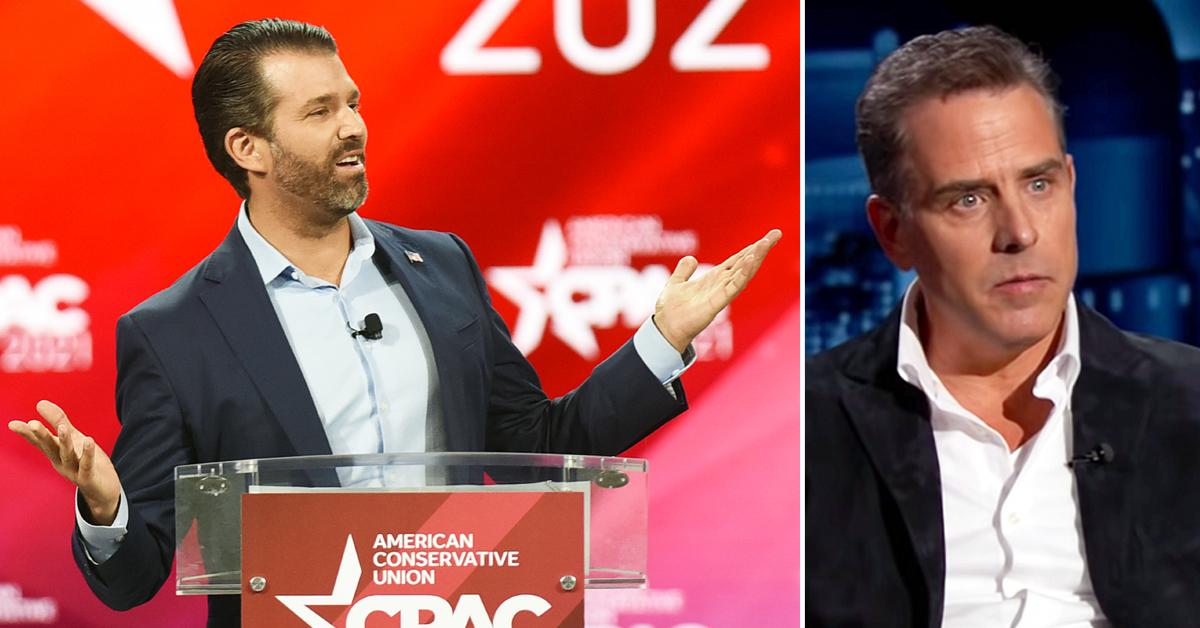 Donald Trump Jr. is making jokes about Hunter Biden's crack addiction in response to the President's son taking a jab at him on television.
Last night, Hunter sat down with Jimmy Kimmel to promote his new memoir, Beautiful Things. In the book, Joe's son opens up about his former crack addiction. At his worst, he says he was going on 16-hour benders with escorts in seedy hotel rooms.
Things got so bad, Hunter said he was smoking bits of Parmesan cheese because he thought it was crack. During the height of his addiction, Hunter says when he ran out of crack he would search throughout his house looking for a leftover rock.
Article continues below advertisement
Hunter said he would smoke, "anything that even remotely resembled crack cocaine" which led to him trying to smoke the cheese.
During his Kimmel interview, Hunter was asked if it drove him "crazy" to "hear someone like Donald Trump Jr." saying the Trump family was scrutinized harsher than the Biden family in the media.
Biden said, "It is wildly comical, that's putting it lightly." He told the talk show host he learned to not spend too much "time thinking about them."
Article continues below advertisement
Trump Jr. caught wind of the interview and responded on Twitter. He reposted a clip of Hunter's interview writing, "How much parmesan cheese did Hunter and Jimmy smoke together before this interview?"
He didn't stop there. Don Jr. posted a photoshopped photo of Hunter smoking a cigarette while holding a bunch of cheese. The meme read, "Make America Grate Again." Don Jr. captioned the post, "Even Hunter is on board! Make America Grate Again Baby!!!! 🇺🇸🤣🇺🇸🤣🇺🇸"
Article continues below advertisement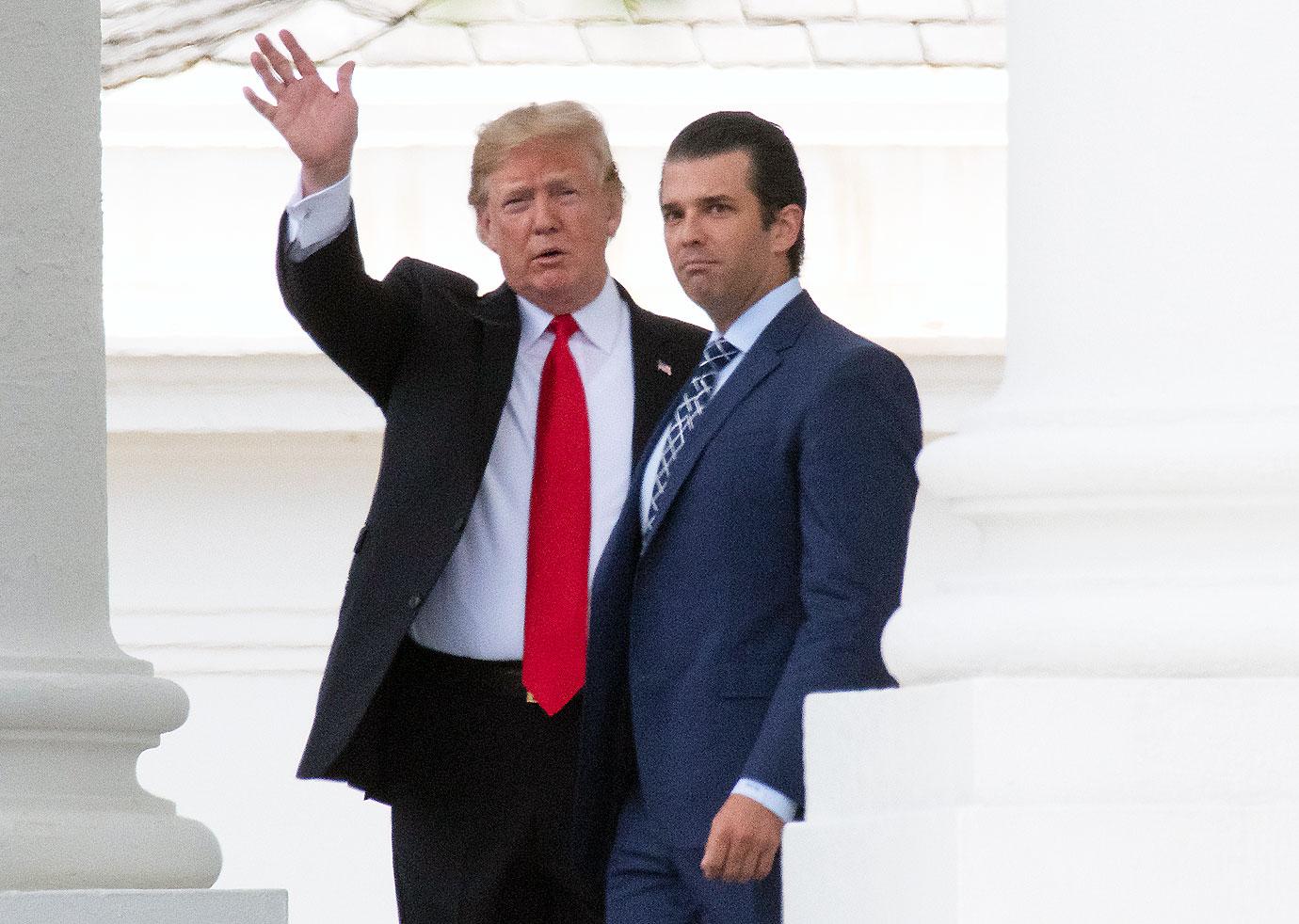 As RadarOnline.com previously reported, Hunter didn't hold back even a little in his memoir. He detailed his years-long love of crack cocaine. At his lowest, Hunter was having black out sex with a stripper who went on to have his child. He doesn't recall the sexual encounter that led to the birth of his child.
Article continues below advertisement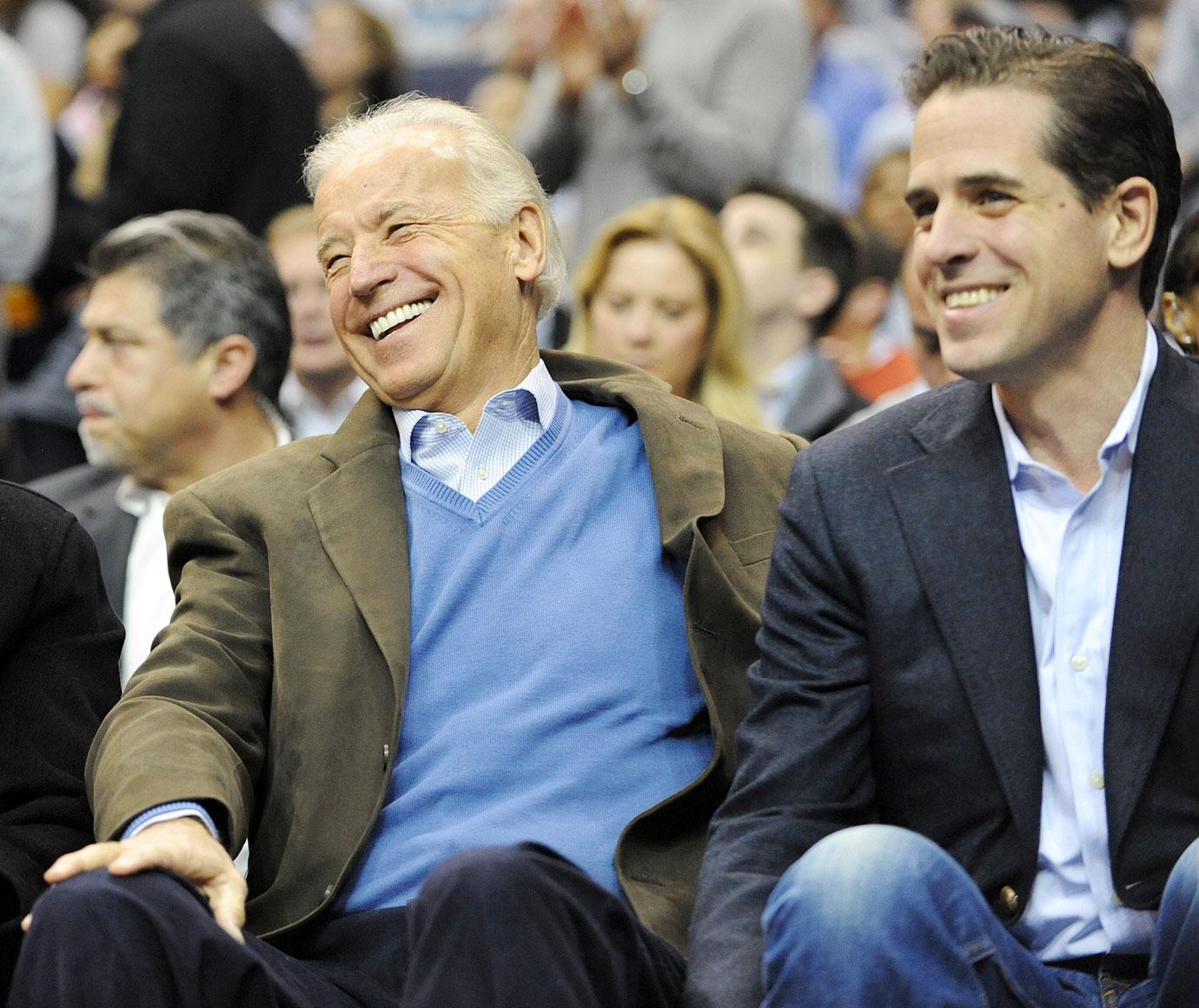 Hunter says his father staged an intervention after showing up to his apartment demanding he get help. The 51-year-old is currently sober after years of struggling with addiction.