Exclusive Details
Ex-Republican Says GOP Is Now A 'Cult,' Adds Former President Donald Trump 'Poisoned Our Democracy'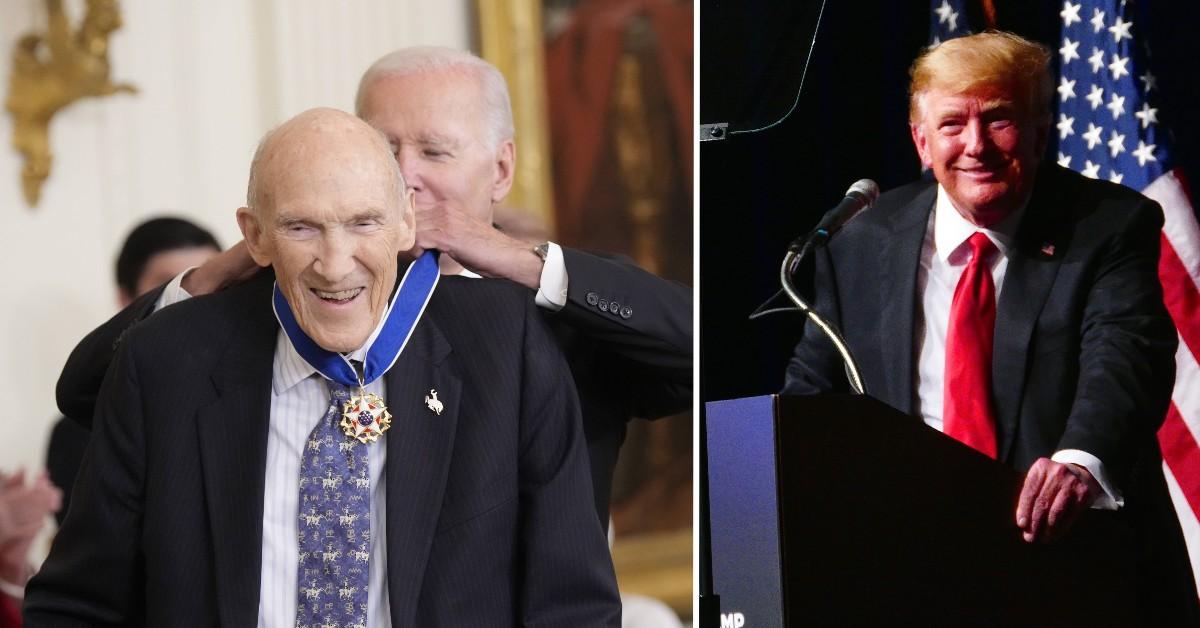 A former Republican Senator blasted ex-President Donald Trump, claiming he has "poisoned" democracy and that the current GOP is nothing more than a cult, RadarOnline.com has learned.
Article continues below advertisement
A new book featuring Alan Simpson (R-Wyo.) took aim at the current party, according to Business Insider, which reviewed a copy. The book was written by Mark Leibovich, a staff writer at The Atlantic.
The 90-year-old former lawmaker spoke for the book, "Thank You for Your Servitude: Donald Trump Washington and the Price of Submission."
"We're not really talking about common sense or even politics anymore in my party," Simpson said. "This is not a Republican Party anymore. It's a cult."
Article continues below advertisement
The former senator once served as defense secretary under George H.W. Bush and also served in the U.S. House of Representatives. He has backed Sen. Liz Cheney (R-Wyo.) in her reelection campaign. Though, she faces an uphill battle for her role on the Jan. 6 investigative committee and criticism of Trump.
The committee has blamed Trump for pushing lies about the 2020 presidential election and accused of inspiring the riot at the Capitol to protest the results.
Article continues below advertisement
"She's not after Trump or hating Trump, she is stating what is obvious to many Americans: That this is a wrecking ball of democracy," the former senator noted.
Simpson said Trump's hijacking of the Republican party has been a "tragedy." He then added that the former President is a "vicious animal who has poisoned our democracy," according to the report.
"This guy is so full of himself that he would overturn every kind of rule of law or Constitutional process because of his own ego, which is twisted," Simpson said, according to Business Insider.
Simpson said it was "goddamn sure" that he would never vote for Donald Trump again, according to NBC News.