Diddy's Late Ex Kim Porter Was 'Murdered' While On The Run, Suggests Her Baby Daddy Al B. Sure! Who's Never Accepted Pneumonia Ruling
The father of Kim Porter's oldest child is suggesting she died under causes far more nefarious than pneumonia.
Article continues below advertisement
Back in November of 2018, a then-47-year-old Porter passed away suddenly in her home. According to her autopsy, the cause was lobar pneumonia, and the manner was certified as "natural." The coroner also determined that she had "no known medical history other than recent flu-like symptoms."
Much like the mysterious deaths of Brittany Murphy and her husband, Simon Monjack – which were also ruled to be caused by pneumonia – skepticism and uncertainly surrounded Kim's passing.
After all, she was young and seemingly healthy – just as Brittany and Simon were believed to be.
Porter dated and had one son with record producer Al B. Sure! (real name Albert Joseph Brown III) before her longterm and best-known relationship with Sean "Diddy" Combs, with whom she had three children.
While Sure! has never really accepted that the cause of his ex's death had to do with a lung infection, he's now suggesting Porter was "running" from something prior to her passing and that he encouraged her to call the FBI for help.
Article continues below advertisement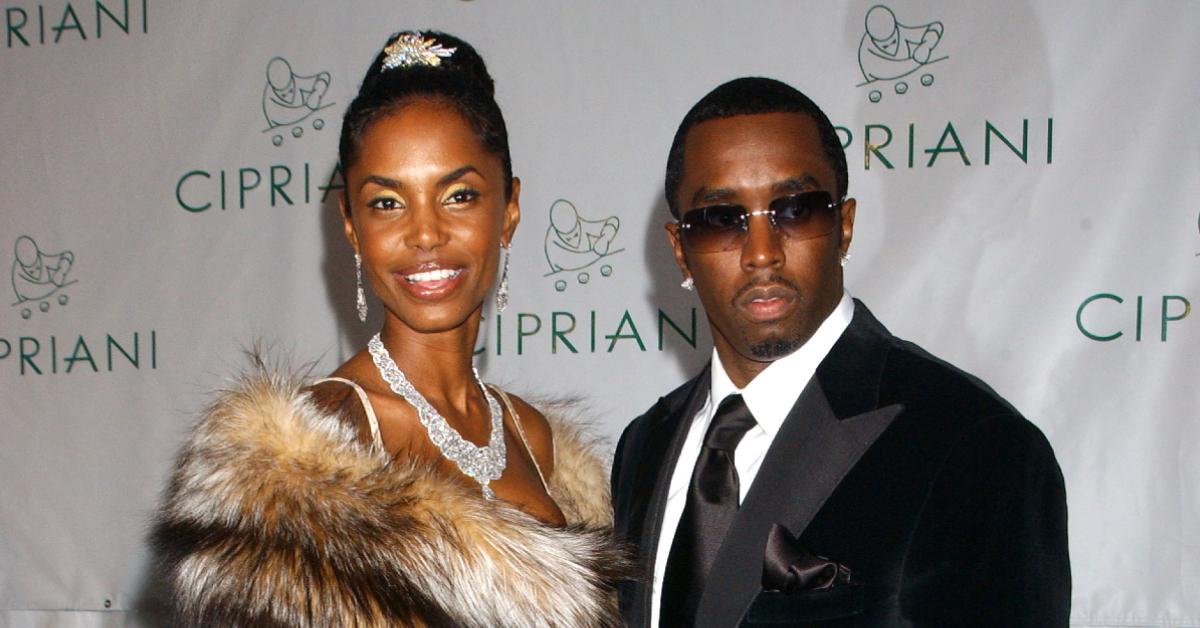 Taking to social media, Al uploaded a photo of the former couple and captioned the shot, "She sent me this saying 'Life imitating art, art imitating life.' Now it all makes sense."
He added the hashtag "#Star" and tagged "@fox," writing, "She told me other stuff too. She was running [track star emoji] I said call the #FBI."
The exes' son, 30-year-old Quincy Taylor Brown, is an actor. He portrayed Derek Jones in the Fox drama series, STAR.
Article continues below advertisement
Shortly after uploading the image, Sure! edit the caption to remove any mention of the FBI. Eventually, he deleted it altogether.
It was last summer that the 53-year-old producer publicly cast doubt on the cause and manner of the model/actress' death, claiming in a since-deleted video that she was was actually murdered.
"Just found this footage from the morning I learned of @LadyKP's aka #KimPorters murder and how it ripped the soul from my physical body," he said at the time, according to theJasmineBRAND. "I was on my way to film the pre show packages for the #BETAwards with @tishacampbellmartin & @tichinaarnold when I receive a call from PR icon #QueenieDonaldson asking me if I was ok and did I hear the news."
Article continues below advertisement
"I had no clue [but] I do know very clearly that #Kimberly didn't just check out all of a sudden over pneumonia," he insisted. "That's some bull s--t. Really? This is where I get in trouble. We just celebrated our son @Quincy's new deal and Christmas special with @Netflix, and she was in fantastic health as well laughing seeing me and @Diddy's mutual exchange at the theater. I'm going to leave it here."