'Send Me An Address!' Diddy Threatens To Come For Kanye West After 'White Lives Matter' Rant — See The Text Messages!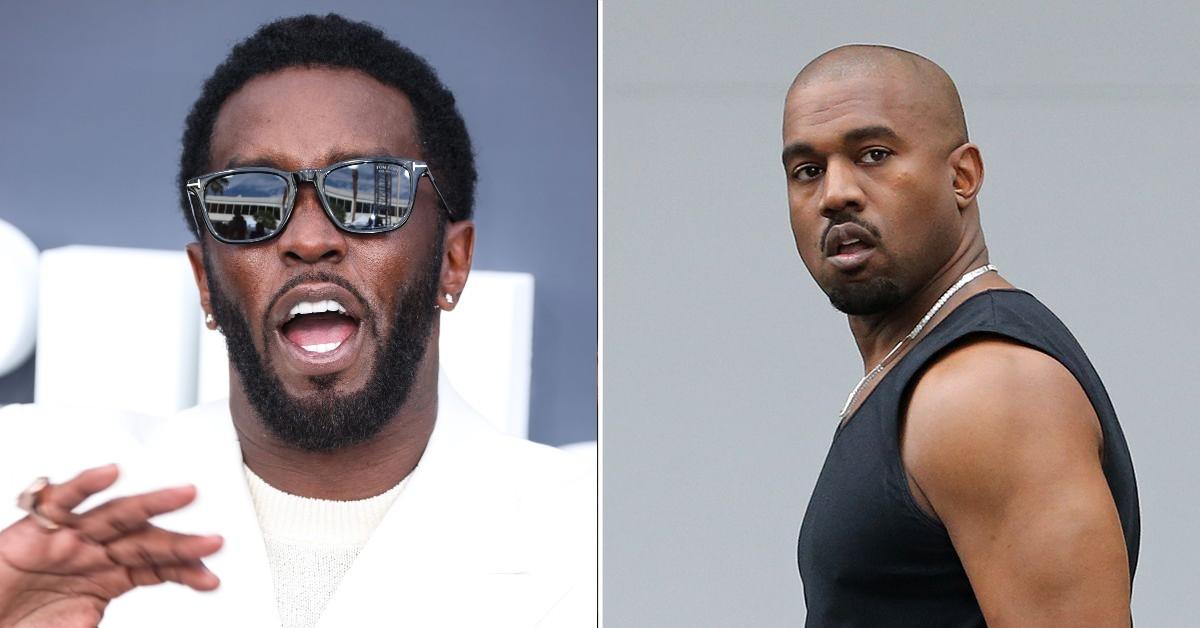 Diddy is not playing with Kanye West after the Donda rapper doubled down on his "White Lives Matter" t-shirts. Following his controversial Tucker Carlson interview, Ye posted a series of text messages that Diddy (aka Love, Puff, Puff Daddy, etc.) sent him, seemingly making threats over the WLM fashion statement, RadarOnline.com has learned.
Article continues below advertisement
"Never call me with no bull---- like that again unless you ready to green light me," Ye responded in a text message to "Puff."
"Cause anybody who got on that tee is me," he wrote. "Come do something illegal to me noooow pleeeeeeeeeease."
Ye wasn't done there. He then shared Diddy's responses.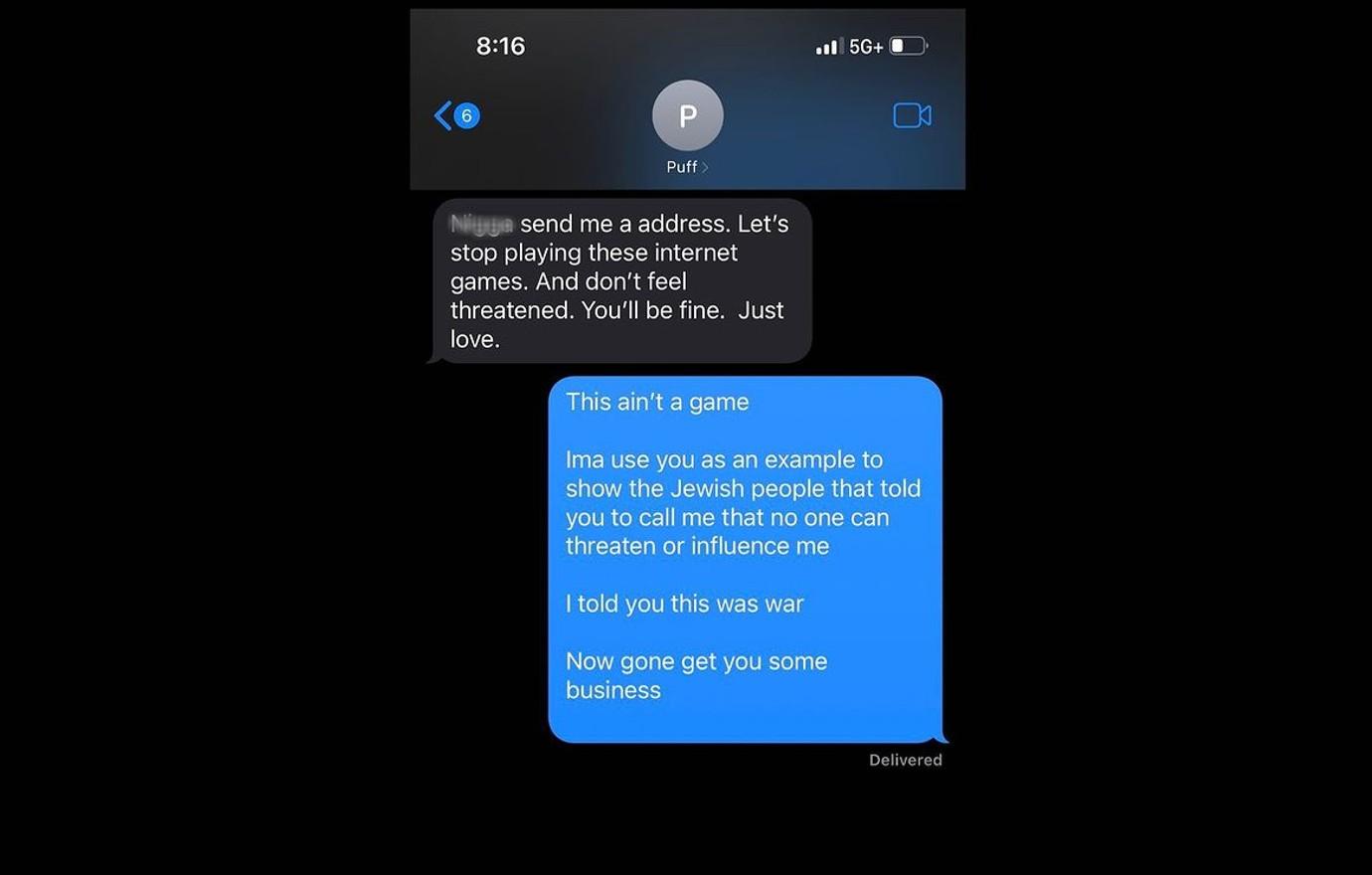 Article continues below advertisement
"As soon as I land we'll meet face to face!!! Send me an address," Diddy shot back, prompting Ye to respond, "N---- F--- YOU" in all capital letters before calling the music mogul a "FED."
The alarming text exchange just kept coming.
"N---- send me an address. Let's stop playing with this internet games," Diddy wrote. "And don't feel threatened. You'll be fine. Just love." Ye didn't see it that way.
"This ain't a game," he told Diddy. "Ima use you as an example to show the Jewish people that told you to call me that no one can threaten or influence me. Now gone get you some business."
Article continues below advertisement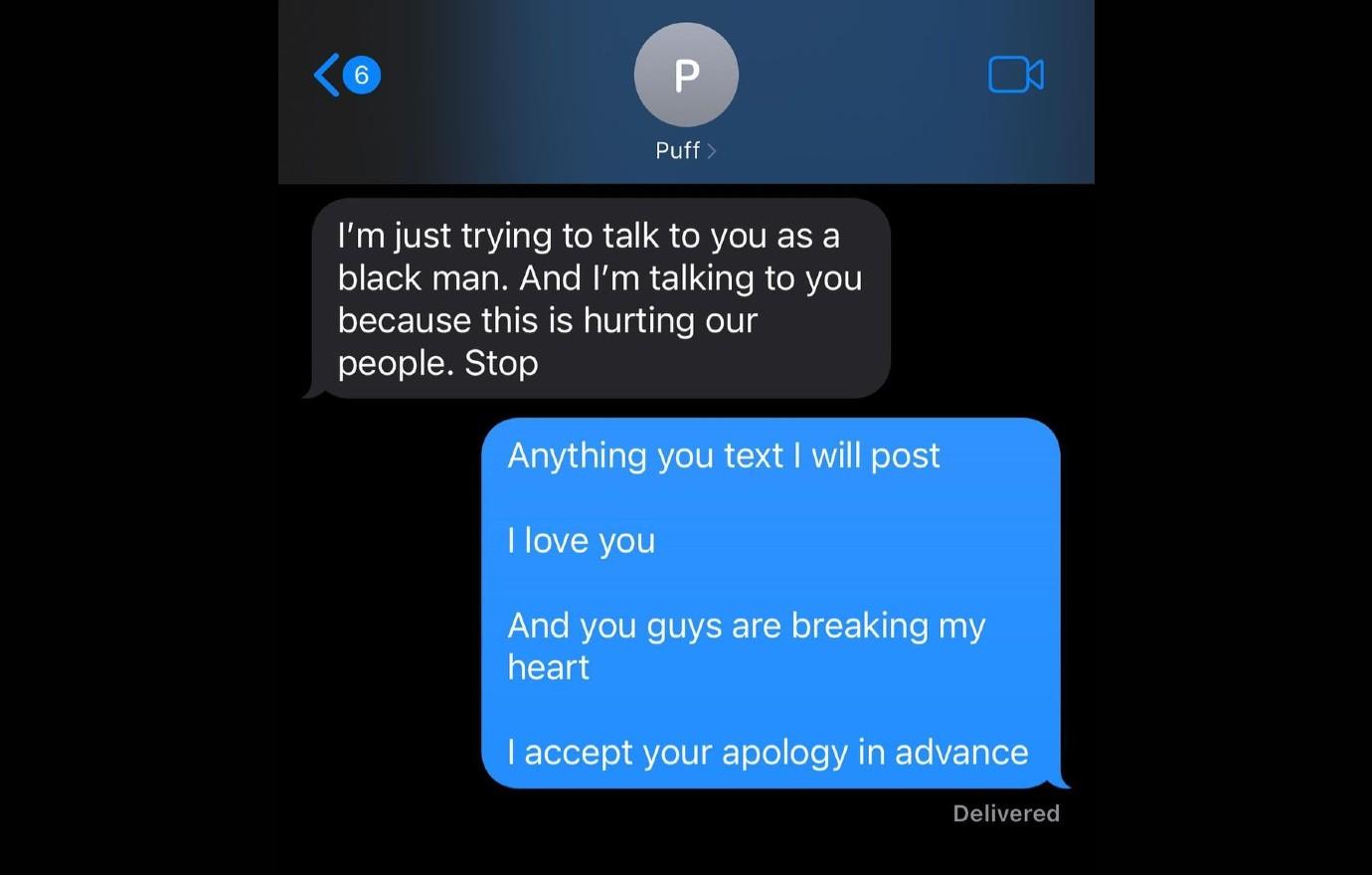 In the last exchange, Diddy attempted to calm the situation. "I'm just trying to talk to you as a Black man. And I'm talking to you because this is hurting our people. Stop."
The Gold Digger hitmaker ended by warning Diddy, "Anything you text I will post."
He also said, "I love you. And you guys are breaking my heart. I accept your apology in advance."
Article continues below advertisement
On Thursday, one day after Ye came out with his "White Lives Matter" t-shirts, Diddy addressed the controversial fashion statement on The Breakfast Club.
Calling Ye a "free thinker," the Bad Boy For Life rapper made it clear he didn't agree with the message.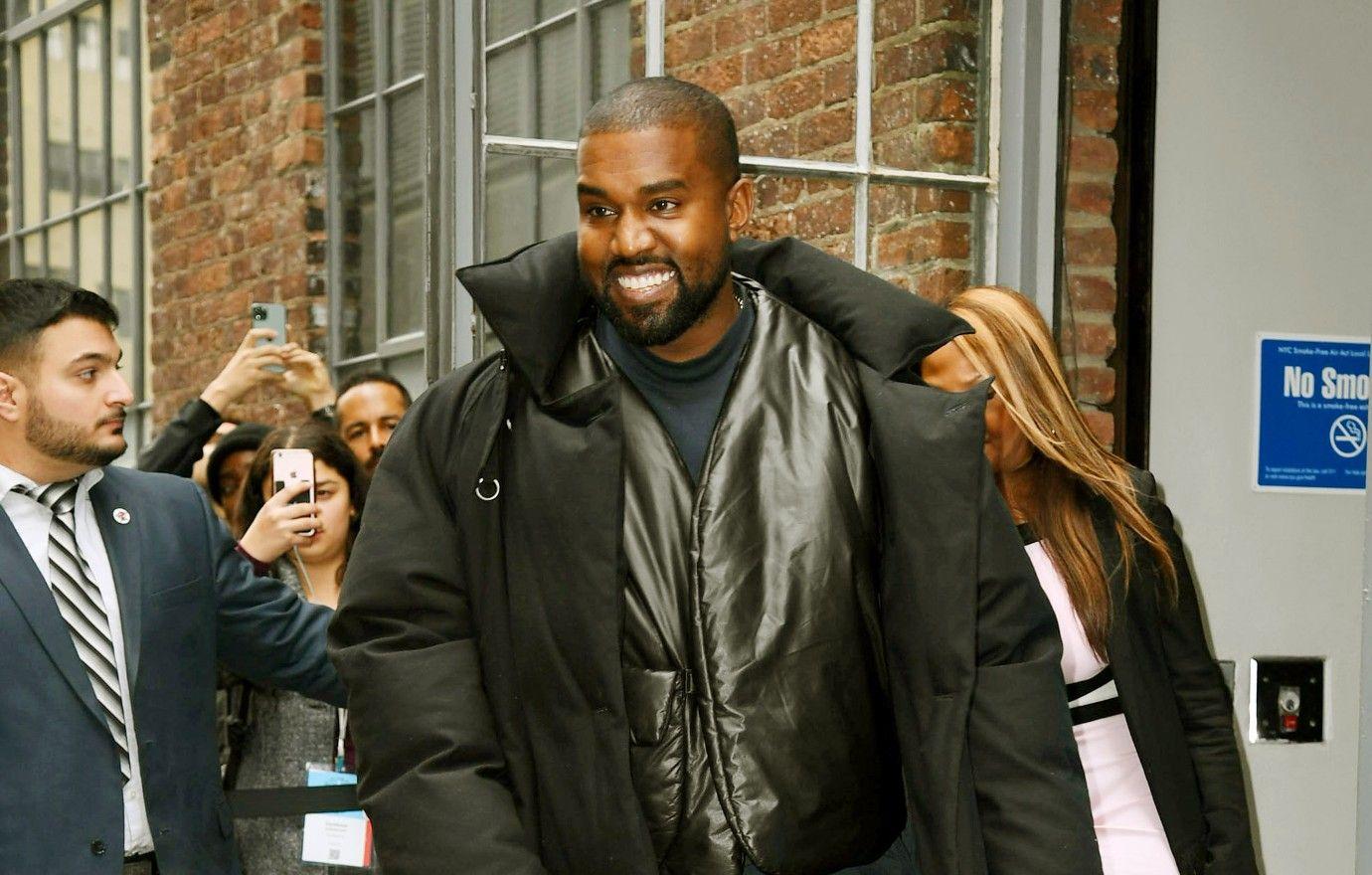 Article continues below advertisement
"I understand white lives do matter, but it's not that," Diddy explained. '[Black Lives Matter] was our slogan. That wasn't our slogan to go share with nobody else… Because right now, we're the ones that are dying, that are incarcerated, that are left in poverty."
Diddy also said Ye shouldn't be canceled over the situation; however, not everyone agrees.