George Floyd Said 'I Ain't Do No Drugs,' Not 'I Ate Too Many Drugs,' Clarifies Investigator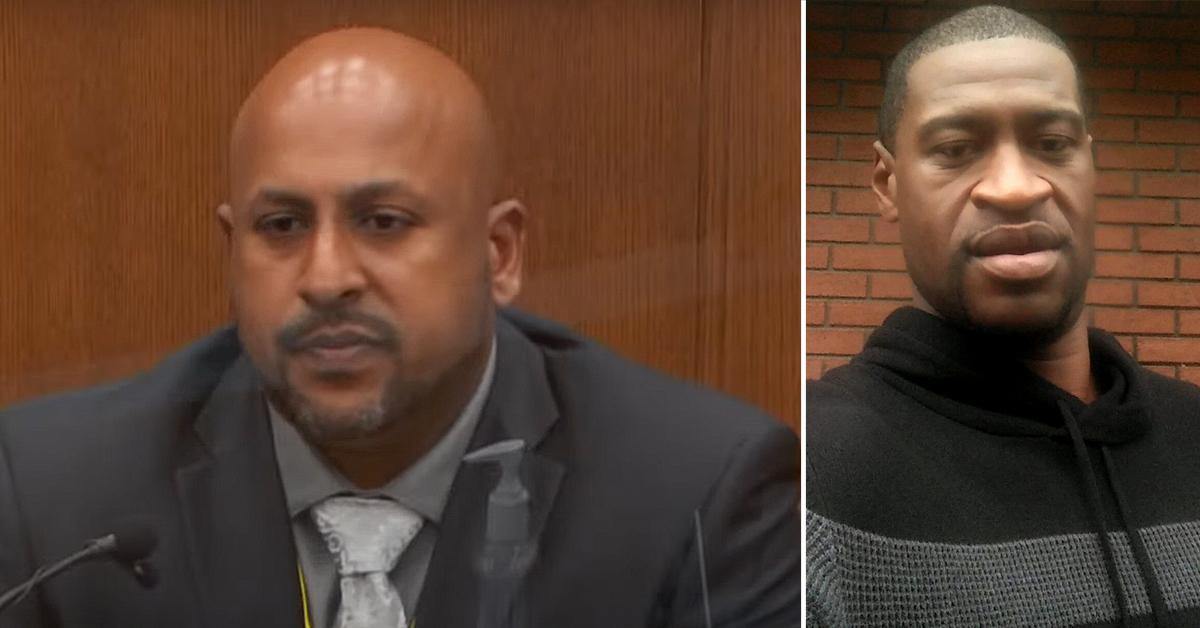 The murder trial of former Minneapolis police officer Derek Chauvin in the death of George Floyd entered its eighth day Wednesday, with the defense team suffering a major blow to their case that Floyd died of drug-related causes and/or underlying health conditions, and not because of the pressure Chauvin's knee applied to Floyd's neck for nearly 10 minutes.
Article continues below advertisement
One of Chauvin's attorneys, Eric Nelson, played for the court a portion of a police officer's body camera footage from May 25, 2020 – the day Floyd died on the street outside a convenience store – asking several witnesses what they heard the handcuffed, prone Black man saying in the time leading up to his death – if anything.
Senior Special Agent James Reyerson of Minnesota's Bureau of Criminal Apprehension – who was in charge of investigating the incident (it is routine for the BCA to probe police use-of-force occurrences in the state) – watched along with the jury, initially testifying that he did not hear Floyd say, "I ate too many drugs."
Article continues below advertisement
Asked the question again, Reyerson told Nelson it did appear that Floyd had said, "I ate too many drugs."
However, the investigator changed his testimony for a final time after listening to a longer portion of the clip, provided by the prosecution, clarifying that he believed Floyd actually said, "I ain't do no drugs."
Article continues below advertisement
When later shown a still image of Floyd that was taken minutes after he appeared to stop moving, Reyerson confirmed that Chauvin could be seen with his weight on Floyd. The investigator added that the defendant's vest, belt and other law enforcement equipment added an additional 30-to-40 pounds of weight.
As RadarOnline.com previously reported, Reyerson also told the court that both the patrol car and the SUV Floyd were in prior to his death had been taken into custody and processed on May 27, 2020 and that no drugs were found in either vehicle.
Article continues below advertisement
Reyerson claimed prosecutors asked to search the SUV in December 2020. Soon after, Chauvin's attorney asked for permission to search the patrol car.
Despite the car having been searched eight months prior, Chauvin's team claims to have found a "half-chewed" speedball pill that contained Floyd's DNA while the vehicle was in their possession.
Article continues below advertisement
Assistant Attorney General Matthew Frank, who is prosecuting the case, called out the discovery, saying the crime-scene tape – which was used to secure the car – had been cut before being returned to them. Chauvin's lawyers argued the search was proper.
The 45-year-old white ex-cop is charged with second-degree murder, third-degree murder and second-degree manslaughter.