New Photo Shows Derek Chauvin Juror Brandon Mitchell Wearing Black Lives Matter Shirt At March Prior To Trial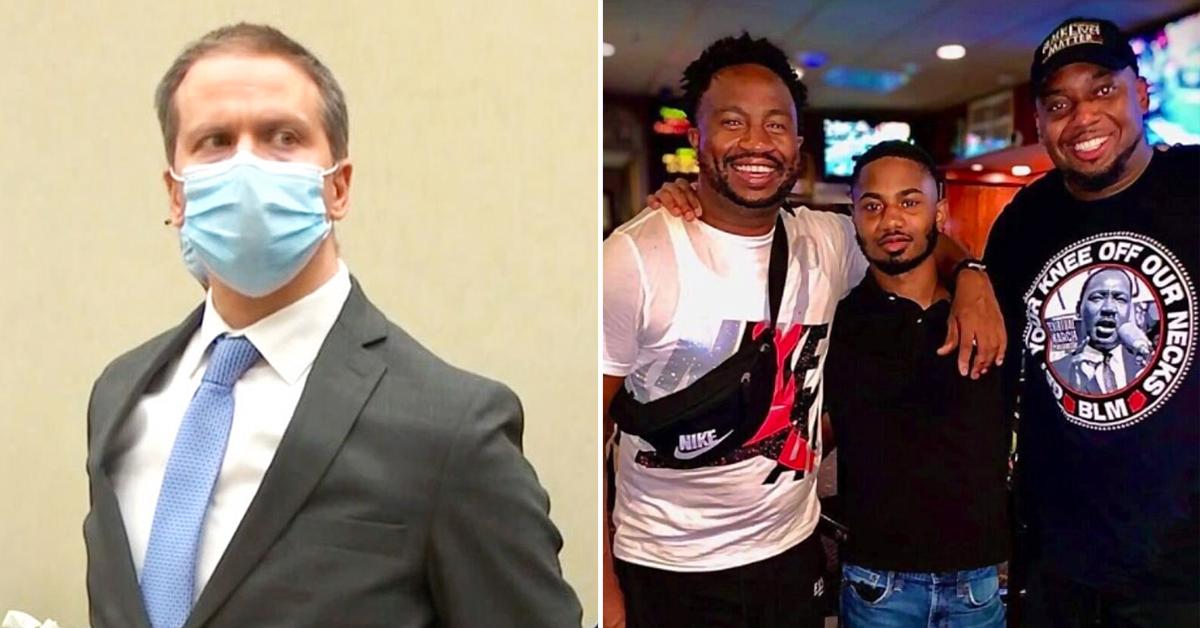 Article continues below advertisement
Early this morning, a potentially incriminating photo of Brandon Mitchell – the juror (No. 52) who recently spoke out about his experience with helping to convict the ex-cop of two counts of murder and one count of manslaughter – drew concern that he was not only not impartial to the case but also lied to keep his seat on the 12-person jury.
The photo in question – which was posted to Facebook on August 31, 2020 by a man named Travis Mitchell, who is said to be Brandon's uncle – shows three men, one of whom is Brandon, who is wearing a T-shirt displaying an image of Martin Luther King, Jr. along with the words, "GET YOUR KNEE OFF OUR NECKS" (Chauvin knelt on Floyd's neck for 9 minutes and 29 seconds last May), and the Black Lives Matter acronym, "BLM."
Article continues below advertisement
The caption read, "The next Generation being socially active representing in DC my son Marzell, nephew Brandon Rene Mitchell and brotha Maurice Jauntiness Johnson."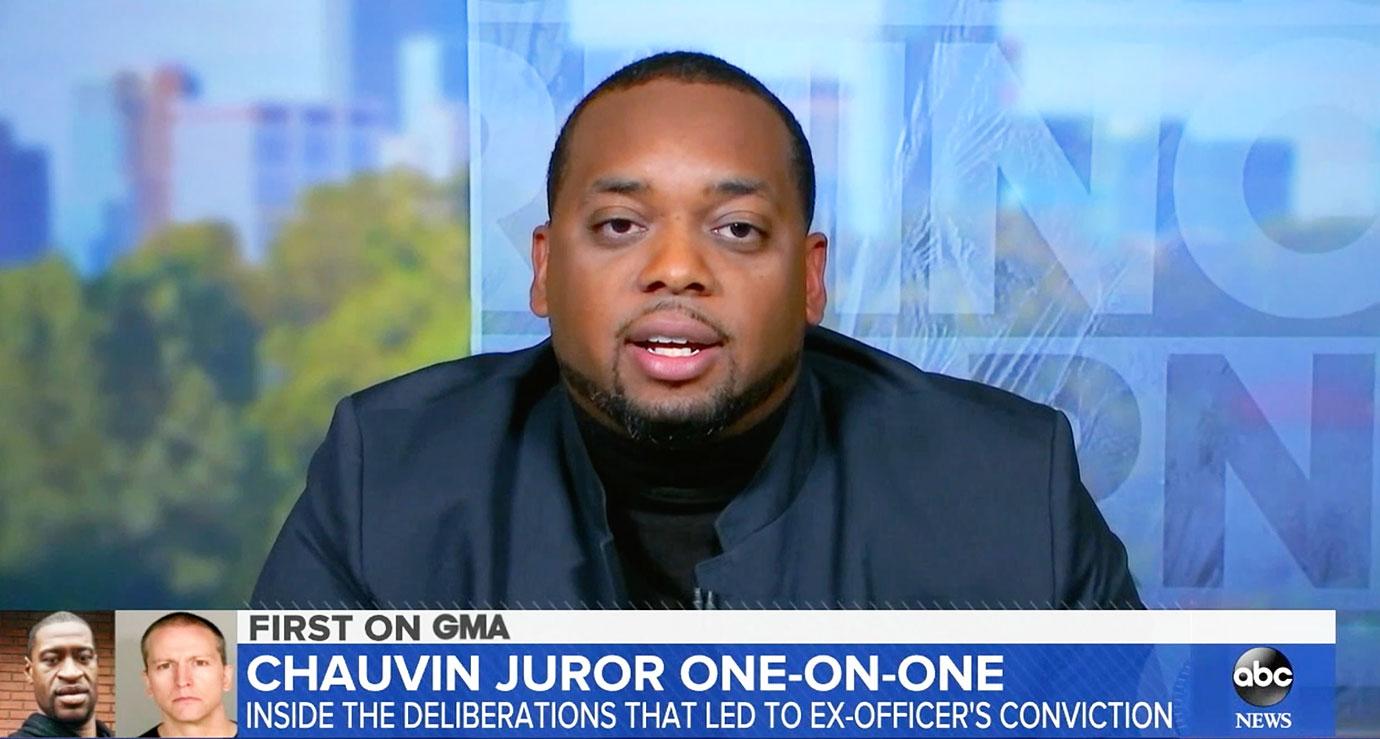 Article continues below advertisement
Brandon said he attended the Aug. 28 event to commemorate MLK's I Have a Dream speech during the 1963 March on Washington.
"I'd never been to D.C.," he told The Star Tribune of his reasons for going. "The opportunity to go to D.C., the opportunity to be around thousands and thousands of Black people; I just thought it was a good opportunity to be a part of something."
He added that the event was "100 percent not" a march for Floyd.
"It was directly related to MLK's March on Washington from the '60s … The date of the March on Washington is the date … It was literally called the anniversary of the March on Washington," he insisted.
Article continues below advertisement
Prior to jury selection, Mitchell answered "no" to two questions about demonstrations that were featured on the questionnaire.
Question 1: "Did you, or someone close to you, participate in any of the demonstrations or marches against police brutality that took place in Minneapolis after George Floyd's death?"
Question 2: "Other than what you have already described above, have you, or anyone close to you, participated in protests about police use of force or police brutality?"
During jury selection, Mitchell told lead defense attorney Eric Nelson that he had a "very favorable" opinion of the BLM movement, that he knew a few police officers who he referred to as "great guys," and that he felt neutral about pro-police group Blue Lives Matter.
Article continues below advertisement
In March of this year – while Chauvin's trial was already underway – Judge Peter Cahill reportedly asked Brandon "whether he heard anything about the #GeorgeFloyd civil case. He [said], no. He explained hearing some basic info about trial dates, etc from the news in recent months, but nothing that would keep him from serving as impartial juror."
Mike Brandt – a Minneapolis defense attorney not involved in the case – told the Associated Press that the recent photo revelation alone would likely not be enough to overturn Chauvin's conviction; however, it could be combined with other issues, including the massive civil settlement to Floyd's family announced during jury selection, the shooting of Daunte Wright, and the judge's refusal to move the trial.