Derek Chauvin's Family Remains MIA from Courtroom During George Floyd Murder Trial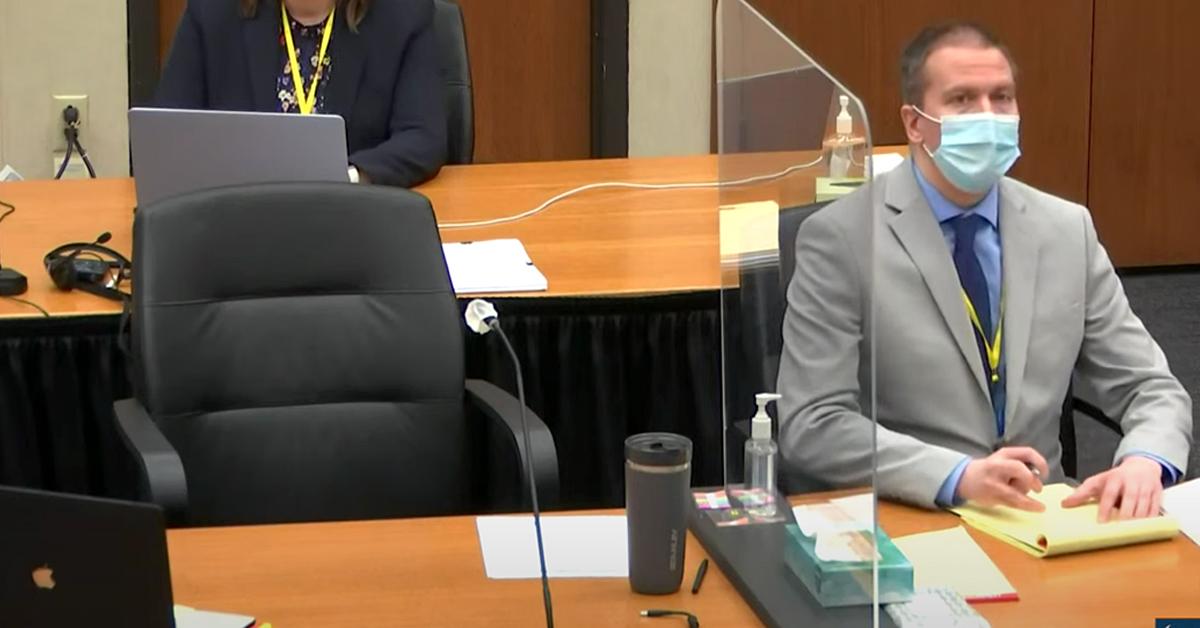 As members of George Floyd's family take turns sitting in their one allotted reserved seat in the back corner of the Minneapolis courtroom where Derek Chauvin is on trial for the murder of their loved one, the seats reserved for the ex-police officer's family remain unclaimed.
Article continues below advertisement
Some of the most respected, experienced members of Minneapolis law enforcement – including Police Chief Medaria Arrondondo and Head of Homicide Richard Zimmerman – have testified against Chauvin, a 45-year-old white man who's charged with killing the 46-year-old Black man by kneeling on his neck for 9 minutes and 29 seconds.
Article continues below advertisement
At the time of the fatal encounter, Floyd was handcuffed and lying prone on the street. Police were called after he was accused of paying for a pack of cigarettes with a counterfeit $20 bill at a nearby convenience store, and the situation escalated from there.
Arrondondo's consensus was that Chauvin continuing to kneel on Floyd's neck once he was handcuffed behind his back, lying face-down and not showing signs of resistance was "in no way, shape or form" part of the department's policy or training, "and it is certainly not part of our ethics or our values."
Article continues below advertisement
The already grueling trial began March 29, less than two months after a Minnesota judge approved a divorce settlement between Derek and his now-ex-wife, Kellie, who filed for divorce just a few days after Floyd's death.
Article continues below advertisement
Kellie, a former radiologist and beauty queen who was born in Laos, released a statement via her lawyer, Sekula Law Offices, at the time of Floyd's passing.
"Kellie is devastated by Mr Floyd's death and her utmost sympathy lies with his family, with his loved ones, and with everyone who is grieving this tragedy," read the statement. "She has filed for dissolution of her marriage to Derek Chauvin. While Ms Chauvin has no children from her current marriage, she respectfully requests that her children, her elder parents, and her extended family be given safety and privacy during this difficult time."
Chauvin is charged with second-degree murder, third-degree murder and second-degree manslaughter.