Democratic Congressman Eric Swalwell Caught Maskless On Vacation Days After Blaming GOP For 'Prolonging The Pandemic'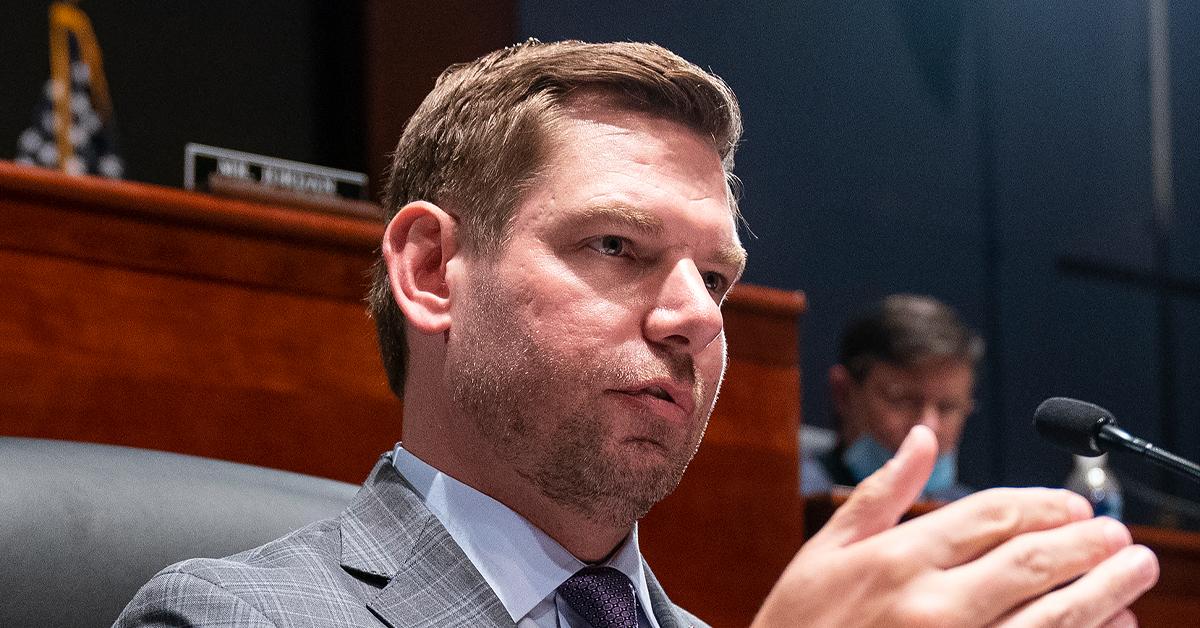 Democratic congressman Eric Stalwell was spotted on vacation in Florida, a state that has been incredibly lax regarding mask and vaccine mandates, only days after slamming Republicans on the other side of the aisle for "prolonging" the pandemic and causing "canceled vacations."
Article continues below advertisement
According to Daily Mail, the 41-year-old California Democrat was spotted with his infant son at the swanky Loews Miami Beach Hotel earlier today as he talked to a friend without a mask in sight.
The congressman did not go unseen, by the cameras or by other hotel guests, because an individual reportedly approached him to share a warm Florida welcome.
Article continues below advertisement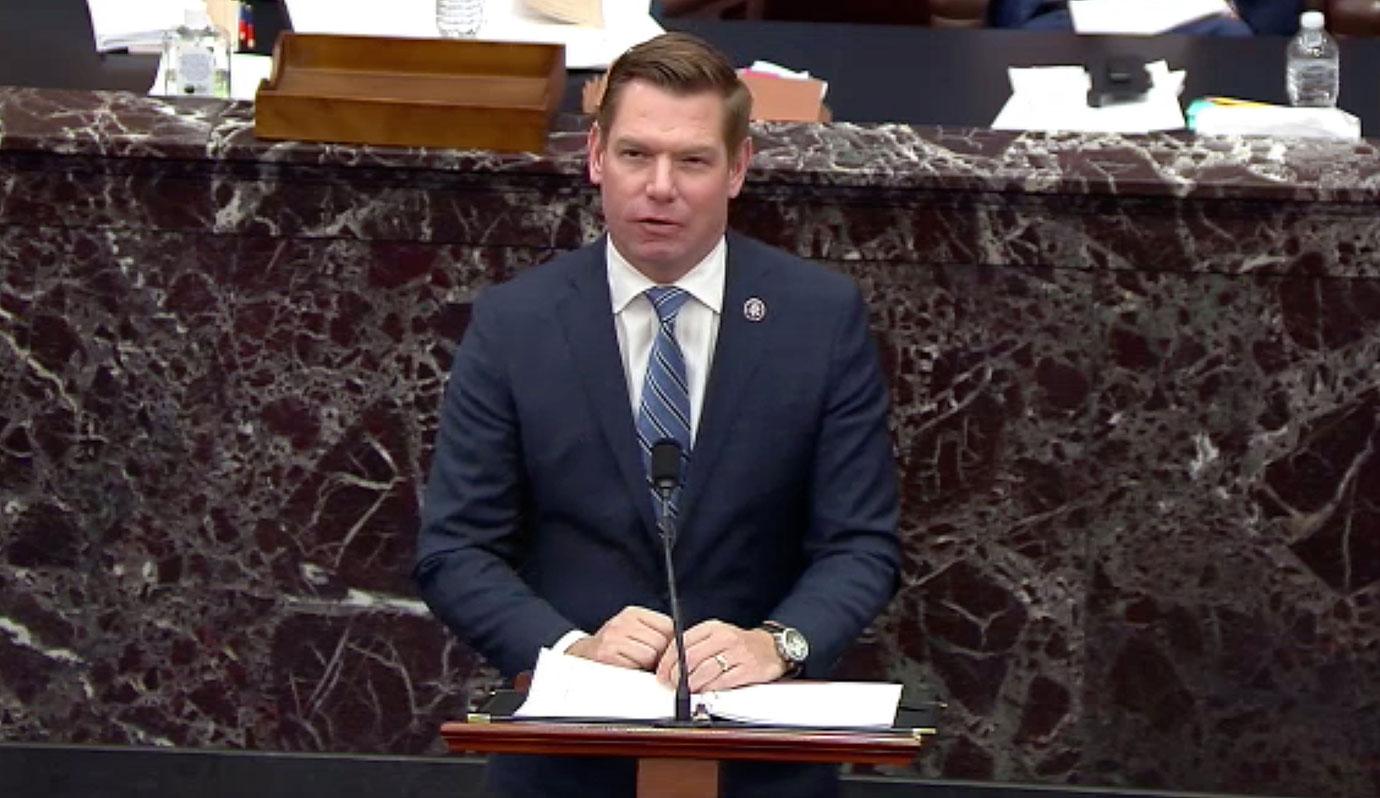 "When a guest saw him sitting there with his child and another person they sarcastically said, 'Nice to see you in Miami,'" an eyewitness also at the hotel reportedly told the outlet. "He said: 'Thank you.'"
But the conversation did not end there. According to the eyewitness, the guest went on to ask him why he wasn't wearing a mask and whether or not he was vaccinated, which reportedly left the San Francisco Bay Area representative "speechless."
Article continues below advertisement
The spotting of Stalwell in Miami comes only days after the congressman's New Year's Eve bashing of Republicans on social media.
"As we end 2021, mired in a deadly pandemic, you should know who has prolonged it. THESE GUYS," he wrote on Twitter on Friday. "Republican liars. Your vacation cancelled. Your kids back to virtual learning. And back to masks everywhere. For blame look no farther than #theseguys."
Article continues below advertisement
After the photos of Stalwell in Florida without a mask started making the rounds earlier today, his office addressed the visit in a statement to Daily Mail.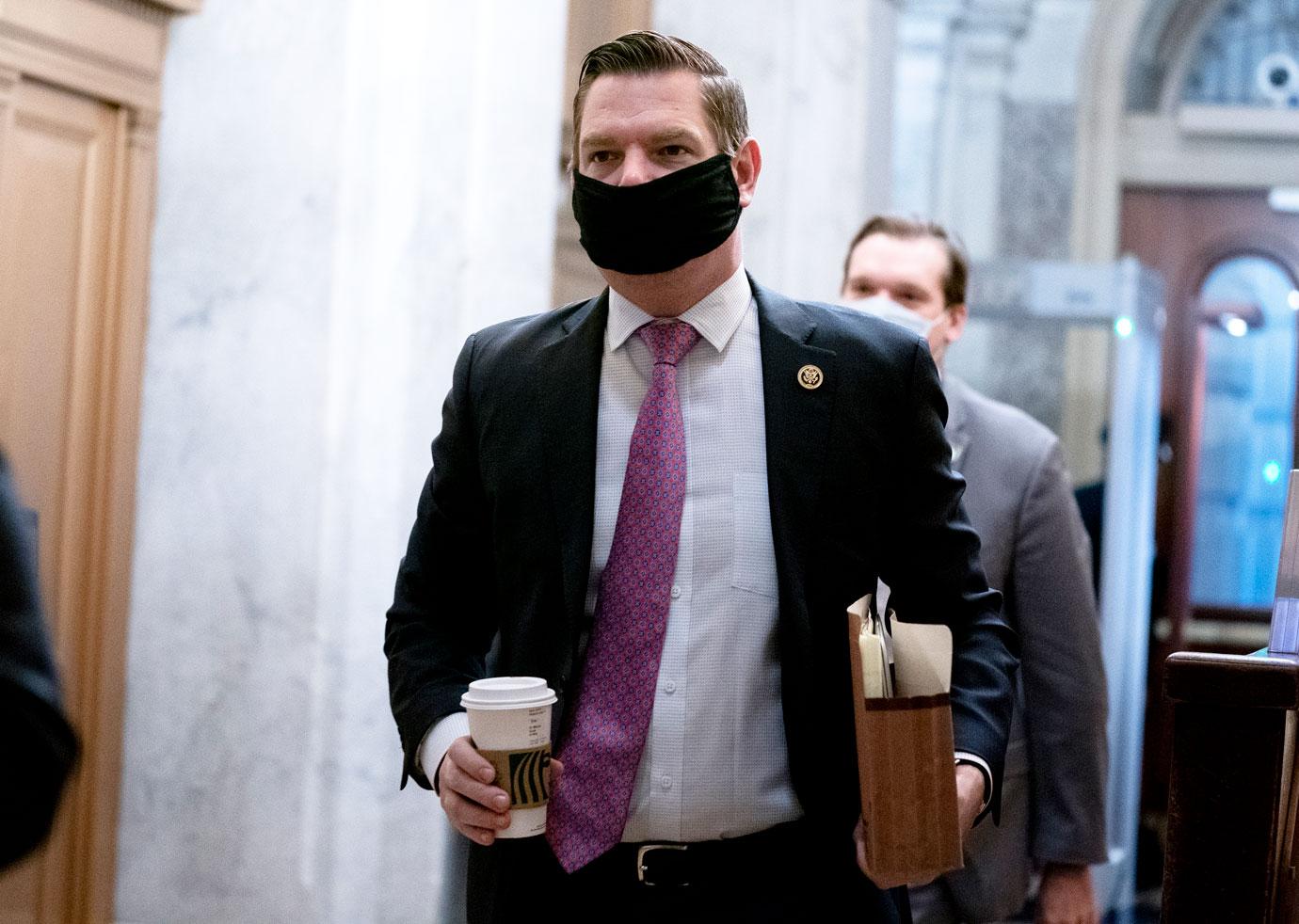 Article continues below advertisement
"The Congressman was in the Sunshine State to take official meetings and campaign to help Democrats keep the House," his office told the outlet.
"He loves Florida and has dozens of family members there. It is lies from unvaccinated Republicans that are prolonging the pandemic," his office added, suggesting that the ones "prolonging the pandemic" are Republicans lying about being vaccinate.